Need a way to use up leftover chicken or turkey? This roasted cauliflower chicken soup is perfect during the cold months and is really easy to make! Who doesn't love using up Thanksgiving leftovers?!
The photos and recipe for this roasted cauliflower chicken soup have been updated as of November 16th, 2018!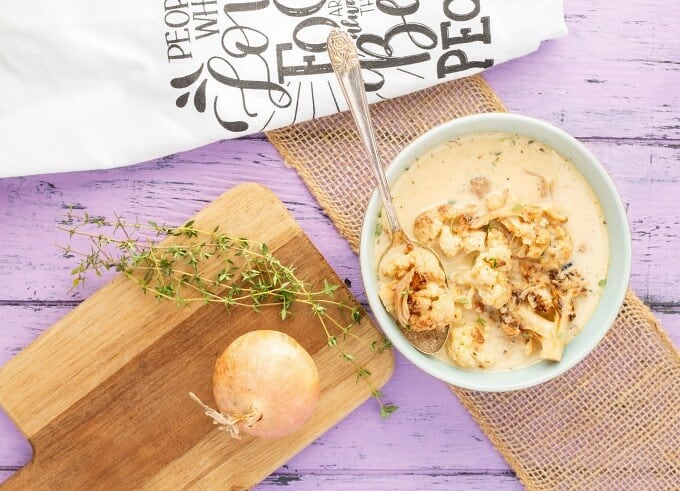 I love creating recipes using leftovers!
Meals made in the slow cooker tend to yield a lot of food, especially when it comes to meat. I have talked about the excessive amount of pulled pork I had leftover and what I did with it. This time around I had a whole chicken cooked in the slow cooker, and while sandwiches were made, I still had quite a bit hanging around. Top it off with the fact I used the bones to make chicken stock, I was really sweating over what to create.
It all came together as I was at the grocery store and found cauliflower on sale!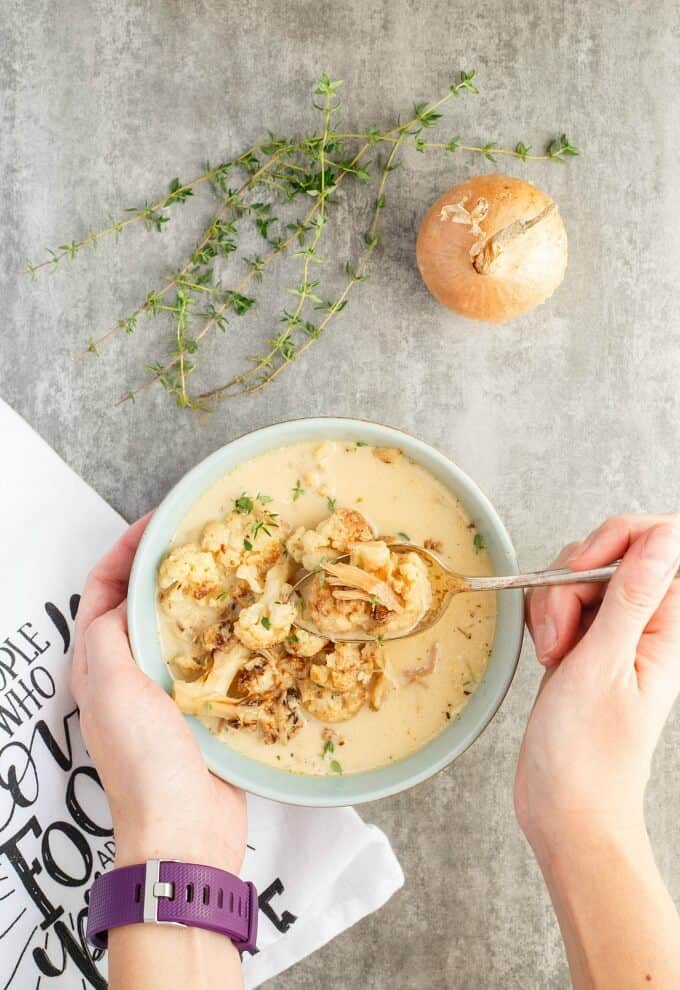 Roasted cauliflower chicken soup uses homemade chicken broth and the leftovers from a whole chicken, resulting in a meaty and hearty soup for autumn and winter. Actually, this soup works perfectly with turkey meat and turkey stock! Since I am always working with turkey, it just makes sense to use it here!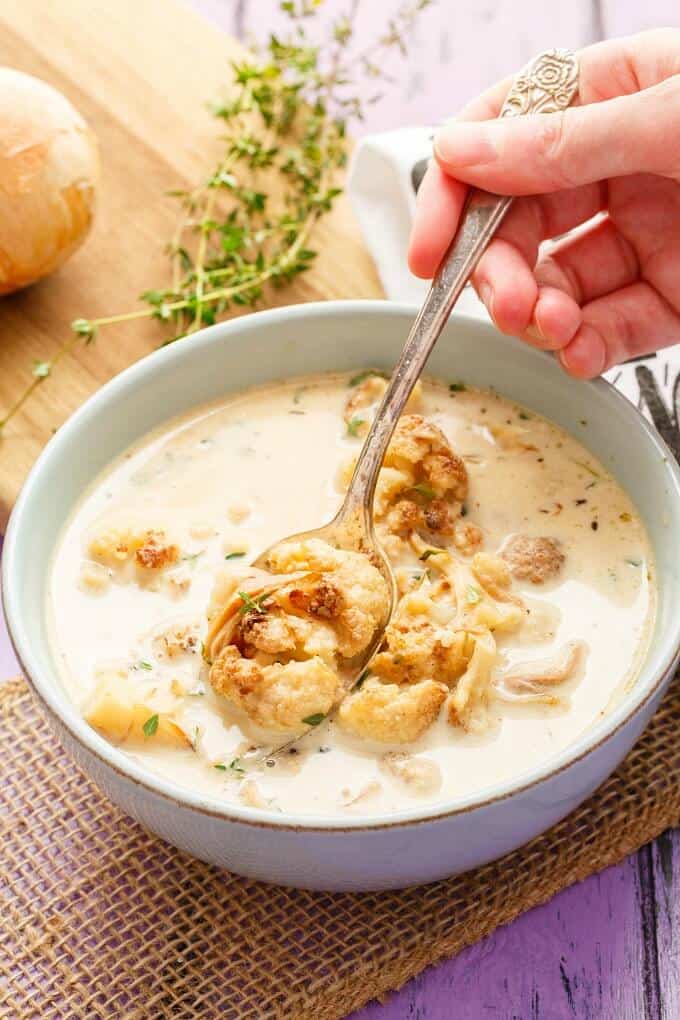 When it comes to soup, I am partial to cream. It is a weakness of mine and I know they are not the healthiest, but I cannot resist!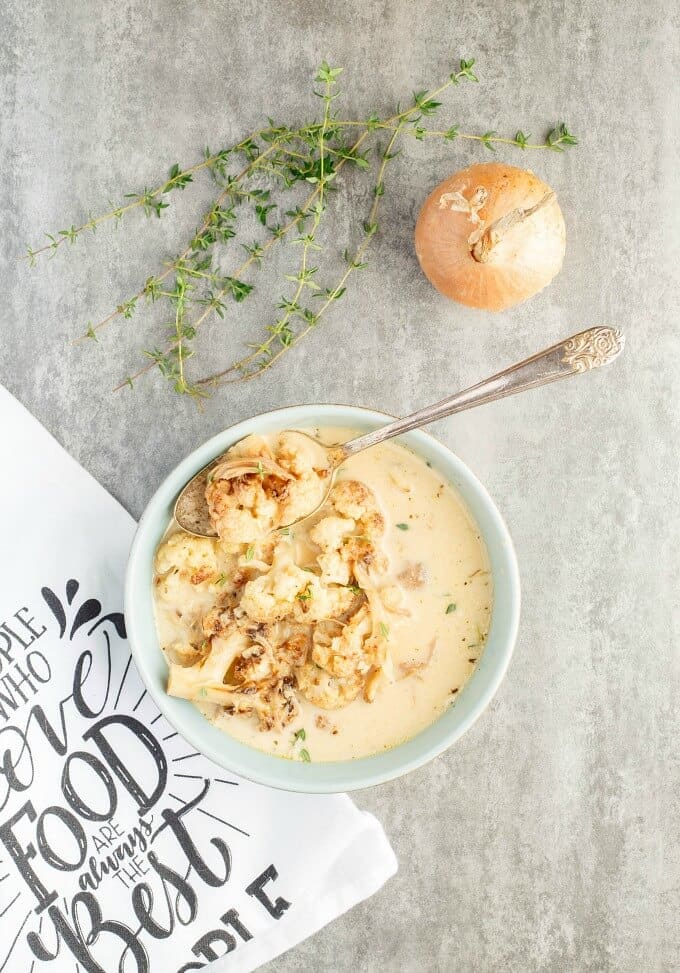 This time around, I reduced the cream and actually omitted any cheese from the recipe, making it easier on my husband's stomach (lactose intolerant here!) He could actually tell the difference in this soup compared to my vegetarian one, and it makes me wonder if I can recreate my previous roasted cauliflower soup into a lighter version. Probably, but cream and cheese are just soooo good!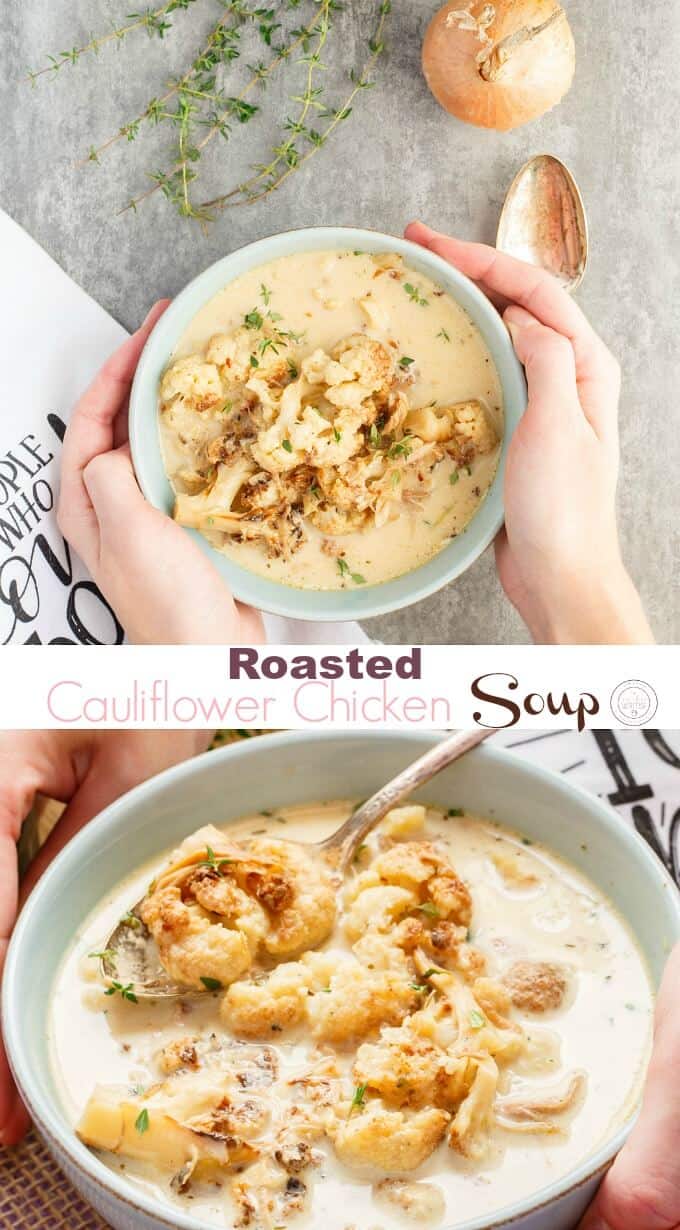 Roasted Cauliflower and Chicken Soup

---

Kacey

A simple and delicious soup that utilizes leftover chicken or turkey meat! This roasted cauliflower chicken soup is the ultimate comfort food! Great recipe to use up Thanksgiving leftovers!

15 minPrep Time

35 minCook Time

50 minTotal Time

Ingredients

1 large head of cauliflower, roasted ( recipe here .)
4 cups homemade chicken or turkey broth (store-bought is fine.)
1 tbsp. olive oil
1-2 cups cooked chicken or turkey
1/2 tsp. dried thyme OR a couple of fresh sprigs
Salt and pepper
1/4 tsp. chili flakes
1/4 tsp. dried basil OR 4 large fresh basil leaves
1 onion, diced
1 large potato, peeled and cubed
1 cup heavy whipping cream

Instructions

Prepare one recipe of roasted cauliflower and set aside.
In a large pot, heat 1 tbsp. olive oil over medium. Stir in onion and sweat until translucent, about 5 minutes. Add potato. Cook for a couple of minutes, stirring occasionally as the potatoes will begin to stick. Pour in chicken broth and thyme (if using fresh thyme, just throw the whole sprigs in. The leaves will fall off into the soup,) and bring soup to a boil. Reduce heat, cover, and simmer for 10 minutes, or until potatoes are soft enough to puree.
Remove thyme sprigs and puree potatoes in broth with a hand blender until smooth (you don't have to get it perfect, but the potatoes will act as the thickener here.) Pour in cauliflower, chicken, basil, chili flakes, and heavy whipping cream. Simmer for another 10-15 minutes so the flavours can combine.
Remove basil leaves, serve, and garnish with fresh thyme or chiffonade basil if desired!

Notes

If you don't have a hand blender, a regular blender works perfectly (no mess!) Homemade broth makes all the difference here, but you can use store-bought, too. I don't tend to measure out my ingredients (cauliflower, chicken, broth, etc.) because soups are pretty forgiving so you can adjust to your liking!

7.8.1.2

351

https://thecookiewriter.com/roasted-cauliflower-chicken-soup/


Love this roasted cauliflower chicken soup?! Try some of these recipes: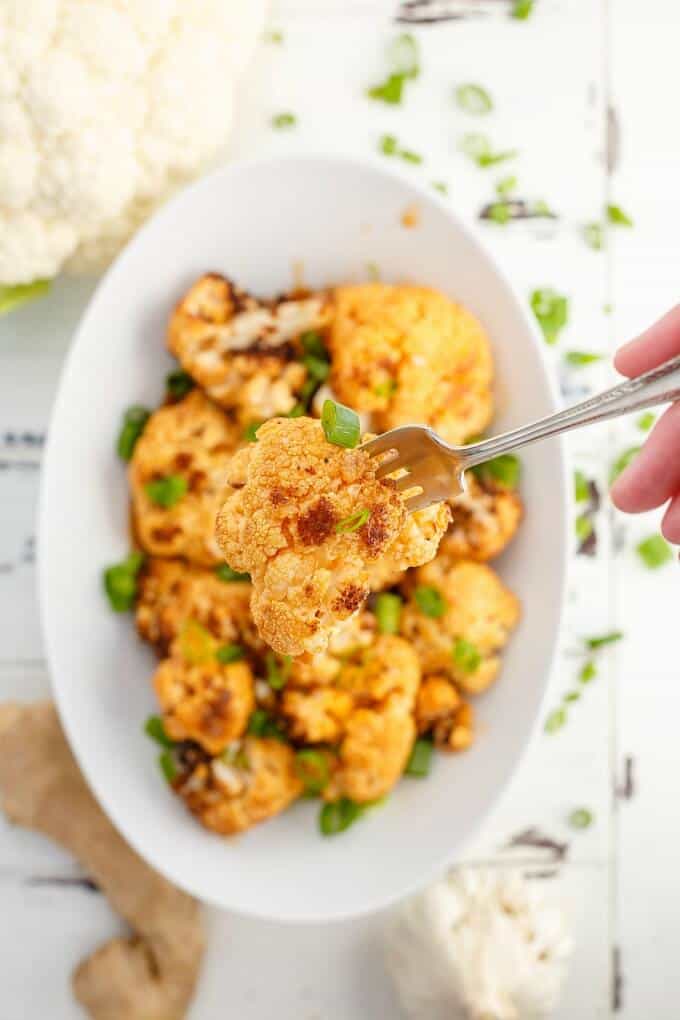 General Tso's Cauliflower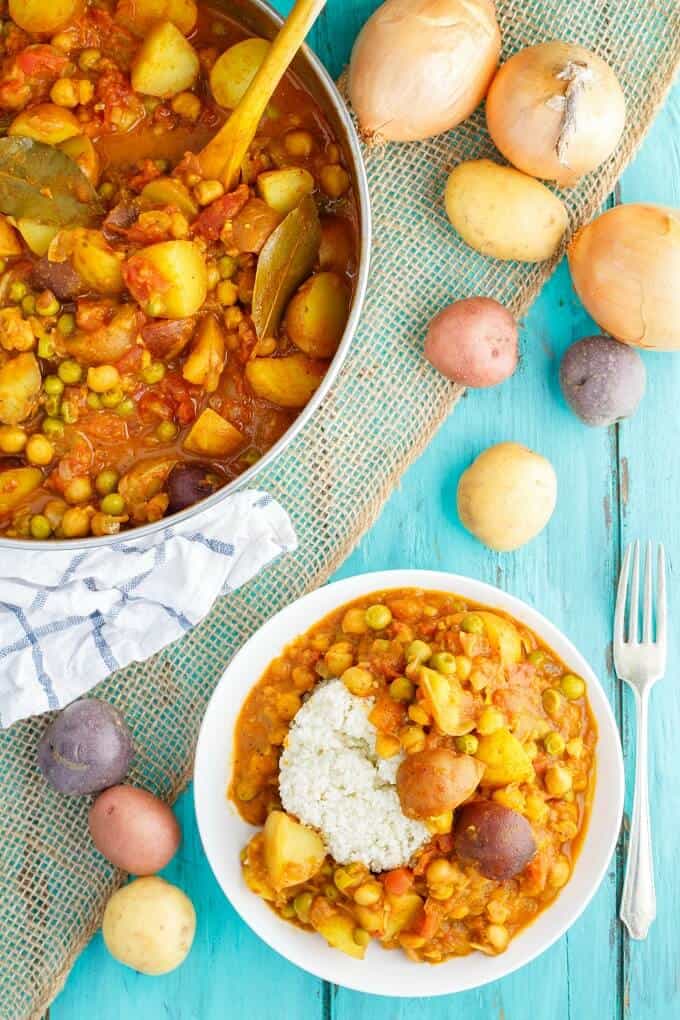 Vegan Potato Curry over Cauliflower Rice