A copycat recipe of Montana's Antojitos! Canadians will know what I am talking about 🙂
This recipe has been a long time coming! I used to have it on my blog originally (probably one of my first posts) but something wonky happened along the way. Did I really need an excuse to revisit this recipe? No way! This copycat of Montana's antojitos recipe is a favorite around here, and over the years I have been tweaking it to suit all our needs. Heck, my neighbors request this recipe often and have told me it is better than the restaurant version (bragging rights!) I have not had Montana's antojitos is MANY years so I cannot say how close this recipe is to theirs anymore, but just agree with me that they are pretty darn delicious!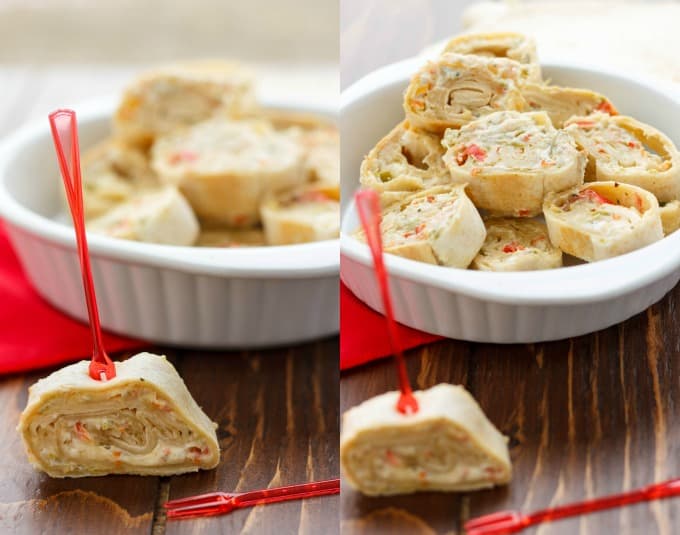 What I love most about this appetizer is just how cheesy they are! Ohhh cheesy goodness, how I love you. When it comes to the ingredients, you really do not have to measure, but just remember, the more grated cheese, the more "greasy" they will be (I just find they leak out more.) There is never such thing as too much cheese, and personally, I cut up veggies until I think the quantities are right.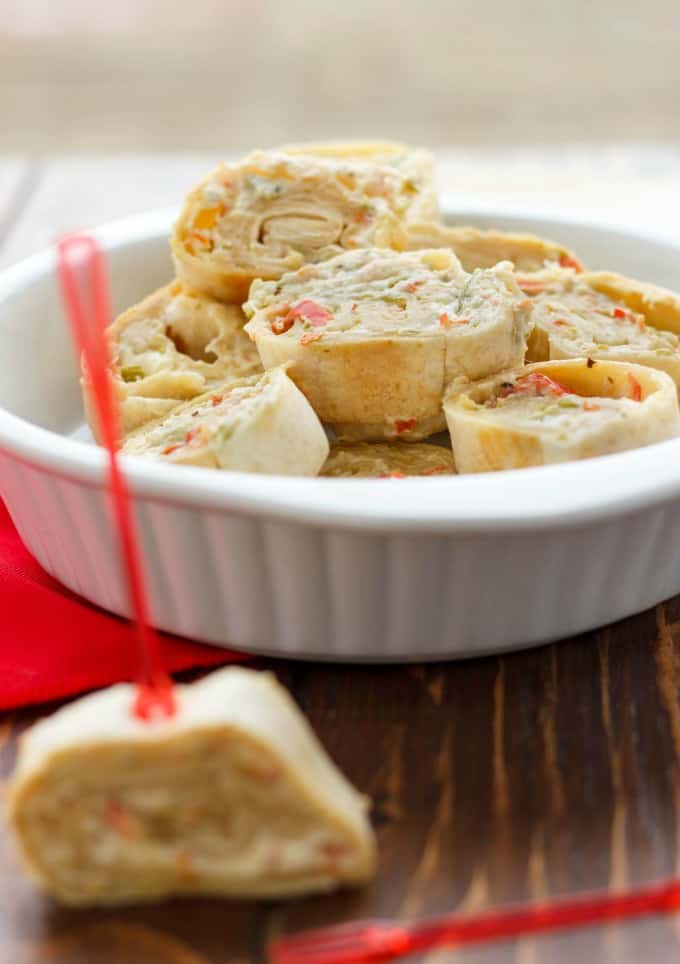 And a quick FYI with Montana's antojitos: they are not supposed to be spicy. Yes, there are jalapenos in them, but never have I encountered an issue. Melissa, my awesome neighbor, does not handle spice well, and she has no issues with these. I have used both fresh and jarred jalapenos and both work perfectly. I used to cut all the veggies by hand, but now I prefer throwing them into the food processor. But be aware, you can over-blend them. I tend to drain my mixture before mixing it with the cheese so we do not have wet, goopy fillings. If you think the mixture is too wet in the food processor, please drain it the best you can!
📖 Recipe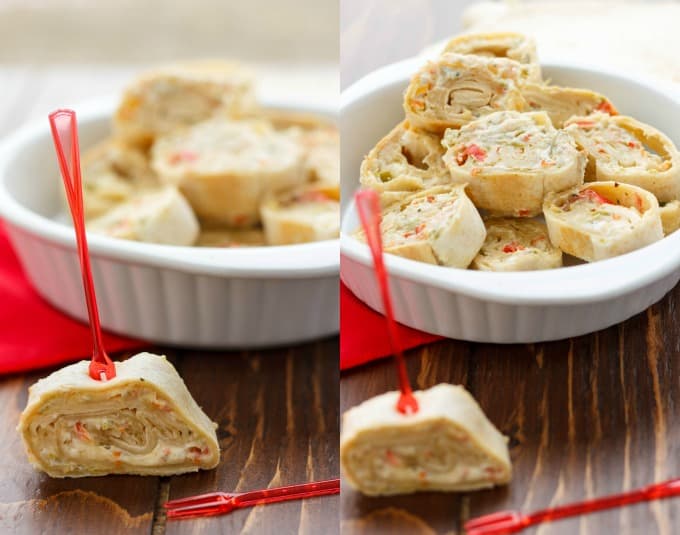 Montana's Antojitos Recipe
These can easily be made gluten-free by using corn tortillas!
Ingredients
5 large tortillas
1 cup cream cheese, room temperature
½ cup cheddar cheese, grated
Half a red pepper, finely diced
Half a green pepper, finely diced
1-2 jalapenos, finely diced
3 green onions, finely diced
Salt and pepper
¼ tsp. dried oregano (optional)
¼ tsp. garlic powder (optional)
Instructions
Note: I add my veggies to a food processor to chop them finely. You want small veggies here, trust me. Also, if you find the veggies are watery, squeeze out the water from the veggies in a paper towel. It will make a difference.
Preparation
Preheat oven to 375F. Line a baking sheet with parchment paper.
Mix all the ingredients together (except the tortillas) in a mixing bowl. Evenly divide the mixture between 4-5 tortillas and spread out the best you can (staying about ½ an inch or 1 inch from the outer edges of the tortillas.) Roll the tortillas up and place onto baking sheet. Add about 5 slices across the top of each tortilla.
Bake for 15-20 minutes or until cheese is nice and hot. Allow to cool before slicing into pinwheels.
Note: I have heard about people cutting the tortillas into pin wheels before baking them. It would probably be a lot easier and less of a chance of squishing the cheese everywhere.
Nutrition Information:
Yield:

20
Serving Size:

1
Amount Per Serving:
Calories:

95
Total Fat:

6g
Saturated Fat:

3g
Trans Fat:

0g
Unsaturated Fat:

2g
Cholesterol:

15mg
Sodium:

129mg
Carbohydrates:

8g
Fiber:

1g
Sugar:

1g
Protein:

3g
While Montana's Antojitos are not gluten-free, they can easily be made that way by using corn tortillas instead! Another reason to go the homemade route 🙂
Love Montana's Antojitos?! Try some of these recipes: