Hi, I am Kacey, the face behind The Cookie Writer!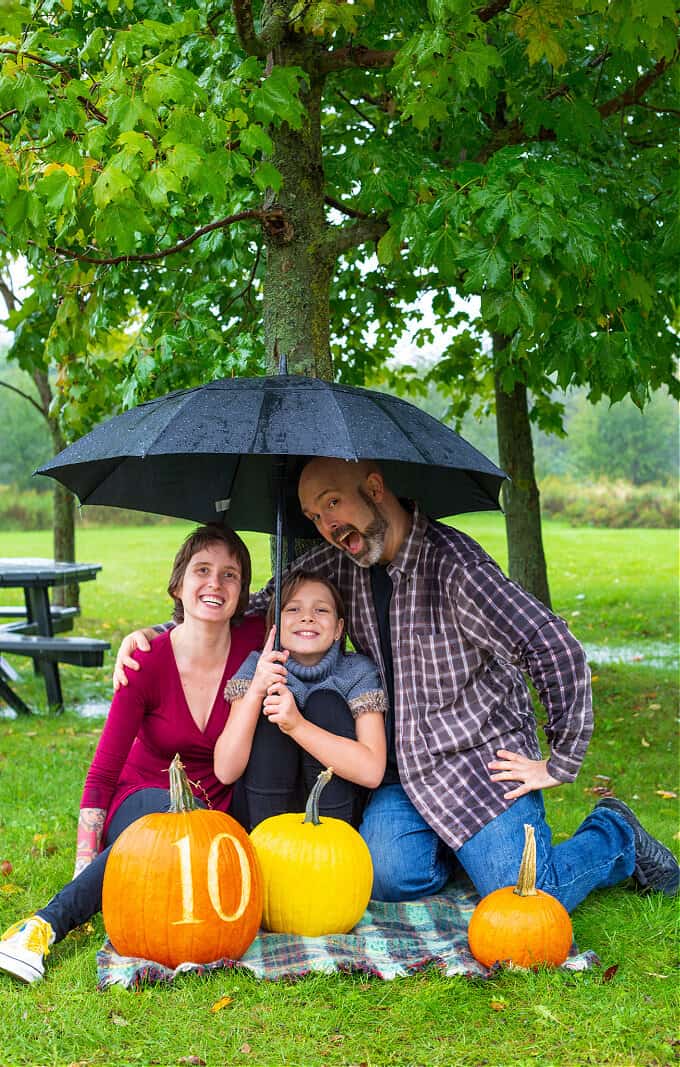 I started The Cookie Writer around the time my daughter was born and she is going to be 10… How time flies!
I used to love cooking, but honestly, the blog kind of killed it for me. Now I am just going to post what we love. Besides Celiac and vegetarianism, I have no knowledge of special diets so please respect that anything I post on this site is for my family (kind of like a virtual cookbook if anything happens to me!) There will be no regular updates/postings. Basically, I post when I feel like it 🙂
Some big changes are happening so I will quickly address things here (as I love to talk!) My main one being the reduction of ads! Woohoo!
Firstly, I would like to say that I am sorry for any comments/emails that have not been answered. As many others probably agree, these past few years have been rough (thanks 2020!)
The Cookie Writer will now focus exclusively on gluten-free and vegetarian/vegan recipes as my husband was diagnosed with Celiac.
All non-gluten-free/vegetarian/vegan recipes will remain on the blog for my long-time readers. I have also been deleting older recipes that I do not think fit anymore (however, if you've noticed a recipe is missing that you used to enjoy, feel free to email me as I have saved them to my PC.)
I am now introducing some of my hobbies! I love crocheting, gaming, writing, photography, and a list of others (seriously, I wish I had more hours in the day!)
My social media is limited to Instagram and Pinterest. And even then I barely use them.
I am working on a section where people can share images of food or crochet projects they have made using my recipes/patterns.
About Me-
I have been vegetarian for almost 15 years.
LOVE dyeing my hair funky colours, yet I hate standing out (I know, I know!)
Received my first tattoo on Friday the 13th in September 2019 and have sat for 3 more since then! Not to mention starting my Avatar the Last Airbender sleeve! Mad respects to my awesome tattoo artist, illustday!
I am a huge fan of 90s cartoons (and cartoons in general!) I also love Schitt's Creek, Twin Peaks, Psych, deadpan comedies, and anything Sci-Fi! Why did Netflix cancel Dirk Gently?!
Sci-fi is definitely my favourite genre, whether it be movies, books, or TV shows. My favourite corny movie is Thrill Seekers (or sometimes known as Time Shifters.)
I love hard-rock and metal. Some of my favourite bands include Chevelle, Breaking Benjamin, Nothing More, and In This Moment. I am also a huge fan of oldies! The Bee Gees, The Guess Who, and The Partridge Family to name a few.
Homeschooling my daughter began in 2020 (hello, pandemic!) Another reason why blogging was pushed aside, but it has been going amazingly well!
I have completed a novel but doubt I will ever do anything with it (though I do plan to write more!)
Speaking of novels, I love dystopian fiction but my tastes are endless. Really into graphic novels as of late, but then again, I have always enjoyed comics 🙂
I absolutely adore vintage eras, especially their clothing! I seriously believe I was born in the wrong era!
We are a video game family! I prefer story-based and strategy games (I suffer extreme motion sickness from first-person and VR games. Heck, sometimes even third-person kills me!) I recommend Northgard, Two Point Hospital, and the Tropico series.
Crocheting is my favourite past time! My current focus is fandom-related crochet projects.
I love animals so much! Especially rodents, though I don't classify my guinea pigs as such 🙂