Those who know me know I am a big fan of cream, especially in desserts. Although, I am known for throwing it into sauces and soups from time to time. I love how soft and silky it can become when whipped! Homemade whipped cream is the easiest and tastiest dessert you can make at home. I don't know why anyone would consider buying store-bought whipping cream when all it takes to make is literally heavy whipping cream and sugar. That's it. Best part is, you can adjust your sugar ratio to however you see fit. I actually prefer less sugar, as the taste of fresh, quality whipping cream is delicious!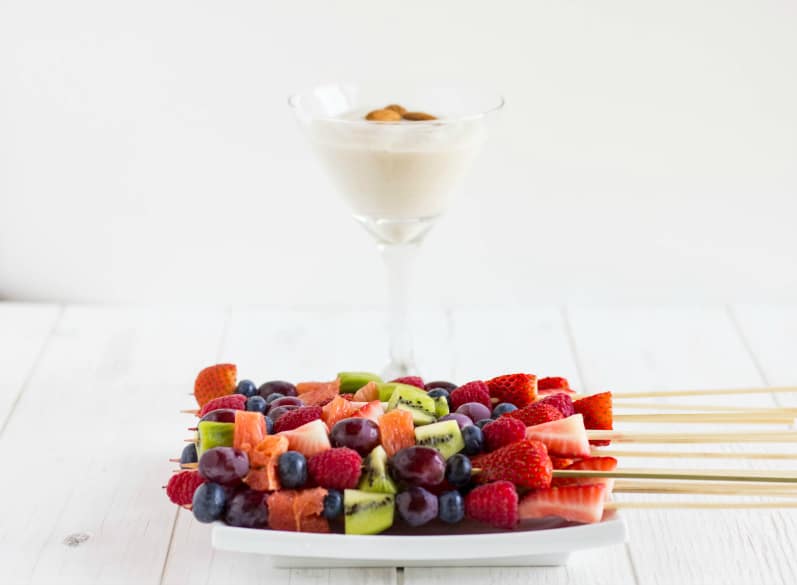 This being said, heavy whipping cream is not the healthiest choice on the menu... But it is a treat, right? I was at a yard sale down the street from me about a month ago and met a person who shares the same passions as me: cooking. This being said, Nik (of Nik K's Kitchen) shared with me a secret. Instead of using heavy whipping cream, you can whip up almond milk for the same effect, only this way, you are looking at a much healthier version of "whipped cream." My husband and I couldn't believe it! We had it in our minds to give it a try but we became distracted. Until today!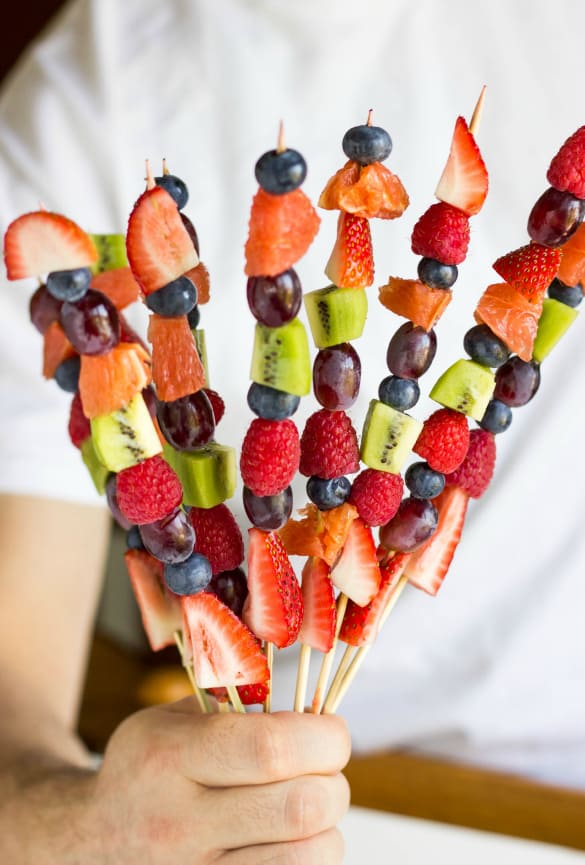 The almond milk didn't whip up like I thought it would. I placed it into the bowl of my stand mixer and let my Kitchen Aid get to work. But even with the constant whipping, I was not seeing a change. I decided to add in some xanthan gum to see if that would help aid in the whipping stage. No luck. I was becoming discouraged. For my last attempt I decided to add in cornstarch. This way, the mixture remained both vegan and gluten-free. But cornstarch needs some heat to help the mixture to thicken. So I popped it all onto a double boiler, heated the mixture, and whipped it. Results? Amazing! More like a pudding texture, but soft enough still to move (think jello.) I am going to play around with this Fruit Kabobs with Almond Milk Whipped Cream recipe more so I can create an ideal almond milk whipped cream that is both gluten-free and vegan.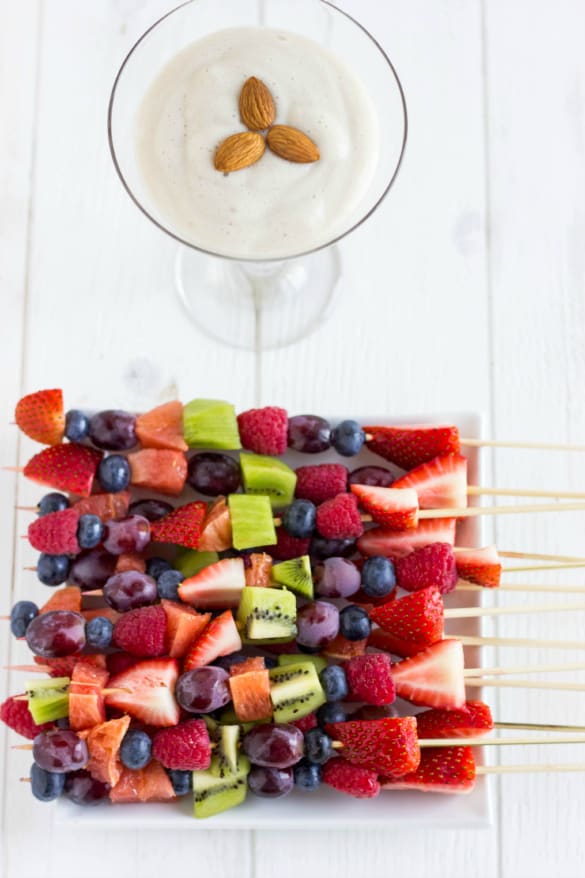 📖 Recipe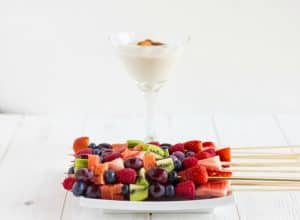 Fruit Kabobs with Almond Milk Whipped Cream
A healthy vegan, gluten-free, and dairy-free dessert that is easy to make and sure to please everyone!
Ingredients
1 grapefruit
2 kiwis
Strawberries
Half pint of raspberries
Half pint of blueberries
Grapes
1 cup unsweetened almond milk
¼ tsp. xanthan gum
½ - 1 tbsp. granulated sugar
½ tbsp. cornstarch
½ tsp. vanilla extract
Instructions
Slice your fruit according to the thickness/size you desire. I tried to keep everything uniform in size, except the strawberries at the base which were cut into fourths.
Add the fruit randomly onto your skewers. Set aside in the fridge to cool as you prepare the whipped cream dip.
Create a double boiler by adding water to a small saucepan and placing a heat-proof bowl on top. Bring the water to a simmer and add the almond milk, xanthan gum, cornstarch, and vanilla. Whisk constantly until warmed and thickened slightly. Remove from heat and, using a hand mixer, whip until thick and creamy. I did this in intervals, allowing the mixture to sit for 5 minutes and then mixing again. I found it congealed up nicely. Add the sugar once you see the mixture beginning to thicken into whipped cream and whip until smooth. Once you have a smooth "cream," place some plastic wrap onto the surface and pop into the refrigerator to cool.
Nutrition Information:
Yield:

6
Serving Size:

6
Amount Per Serving:
Calories:

82
Total Fat:

1g
Saturated Fat:

0g
Trans Fat:

0g
Unsaturated Fat:

1g
Cholesterol:

0mg
Sodium:

2mg
Carbohydrates:

19g
Fiber:

4g
Sugar:

12g
Protein:

1g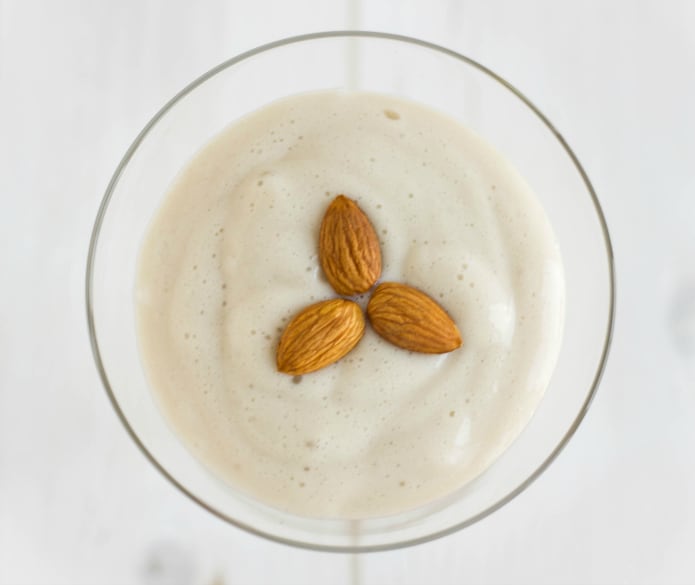 When I was becoming discouraged, I was thinking of other alternatives to this "whipped cream" idea. One trick that may work is mashing a ripe banana or two and mixing it into the almond milk. Whip up as usual and see how the texture changes.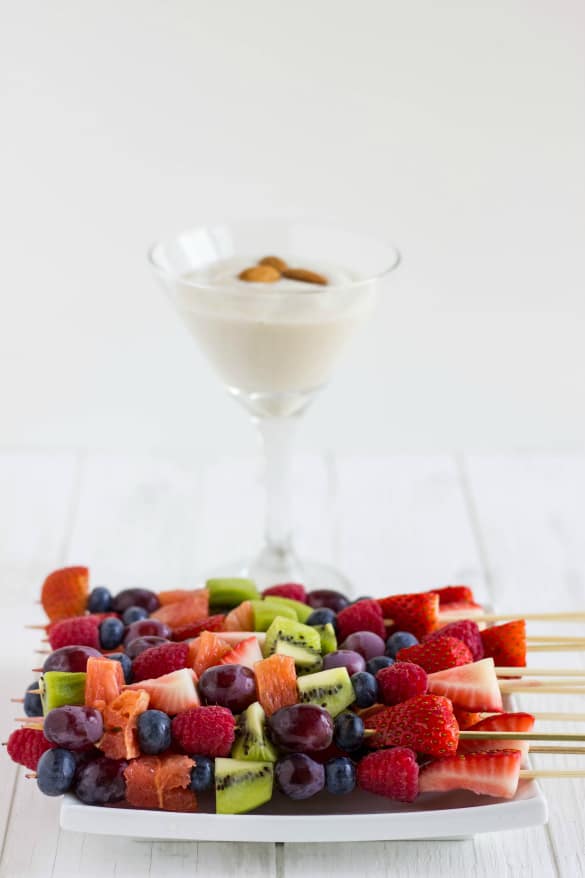 If you are okay with turning this dip from vegan to vegetarian, add in some cream cheese. Whipped cream cheese and almond milk would work perfectly and still be less fat than your usual whipped cream topping. I figured though, while we were on the track of being healthy that I would include all dietary needs.