Move over general tso's chicken!! Us vegetarians (and vegans) have a wonderful side dish: General Tso's Cauliflower! I ate mine as a full meal 🙂
I fully admit I am greedy when it comes to food!
My husband's ringtone on his phone for my caller id is Daffy Duck shouting "it's mine, it's all mine!"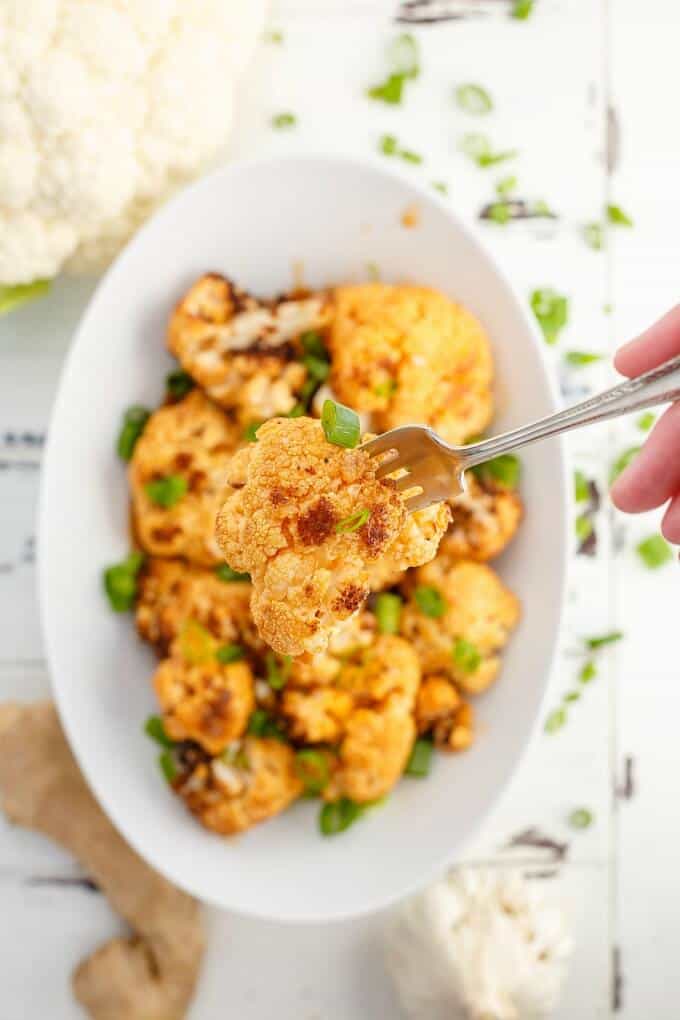 With today's general tso's cauliflower, I won't lie: I ate 95% of this meal! My stomach kind of hated me later, but it was worth it! I would do it all again 😉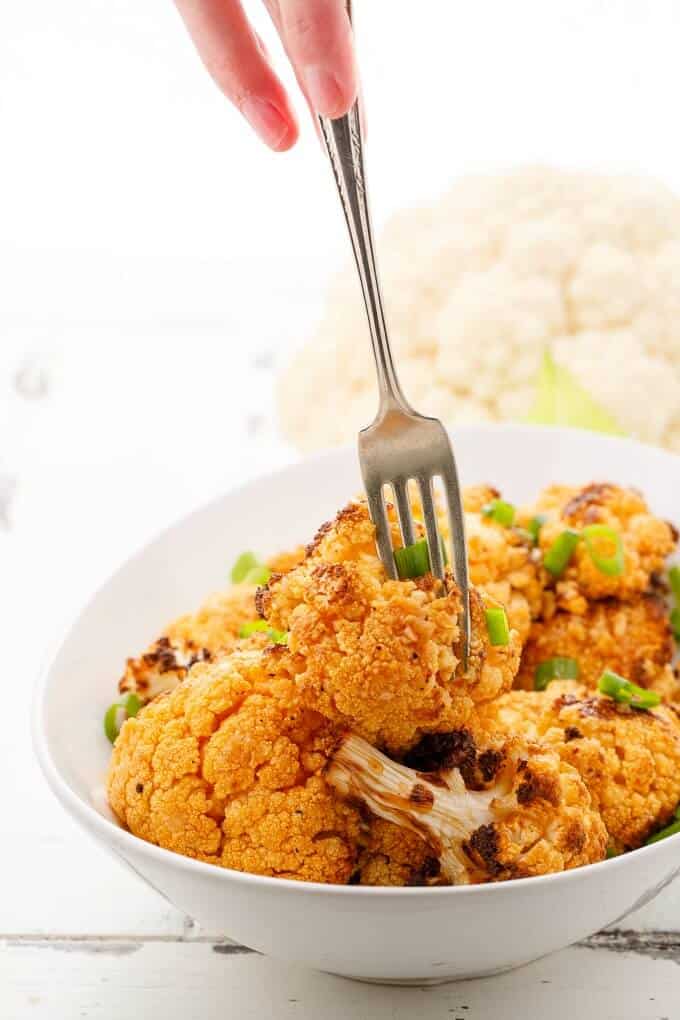 I know when it comes to general tso's sauce that the meal is usually smothered in it. It may be hard to tell in the pictures, but there is quite a bit of sauce in with the cauliflower! I think for photos I would have liked to have had more sauce just to showcase that beautiful red colour. However, the cauliflower itself definitely had that bold saucy taste!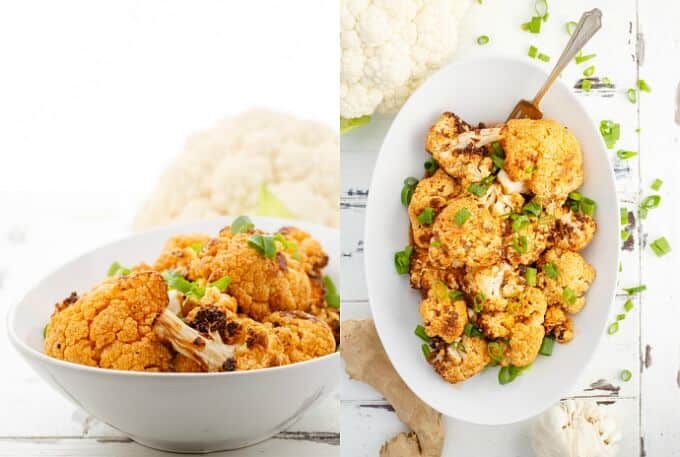 General's tso's cauliflower is a really easy side dish! I like the idea of it on my dinner table for the holidays (except my mother-in-law cannot eat cauliflower!!! More for us, then, haha!) The cauliflower is based off my oven-roasted cauliflower recipe. The sauce comes from all my previous general tso's interpretations but I use vegetable broth instead of chicken to keep it "safe" for non-meat-eaters. Meat-eaters can easily use chicken broth if desired.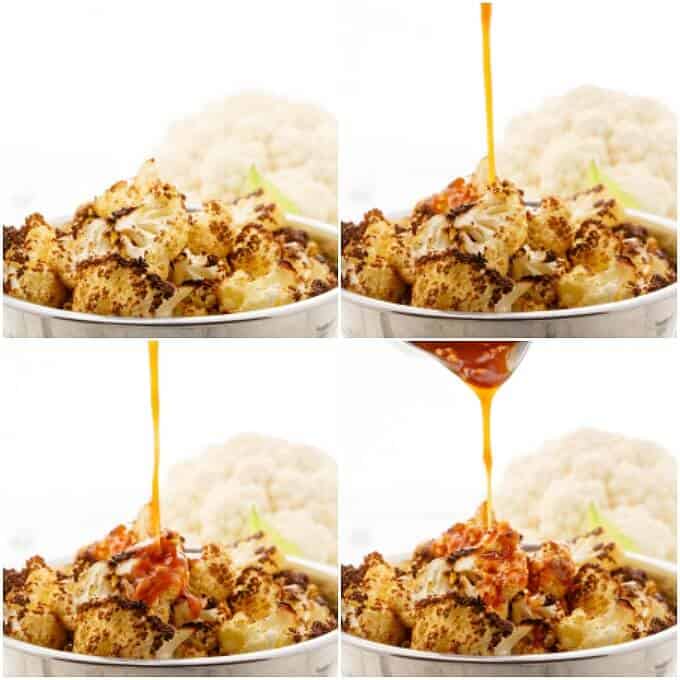 I really, really love this recipe! I have another idea using cauliflower and general tso's sauce that is more of a casserole. We will see how that works out, but for now I will enjoy this fun dish! It is also gluten-free friendly if you sub in the appropriate soy sauce 🙂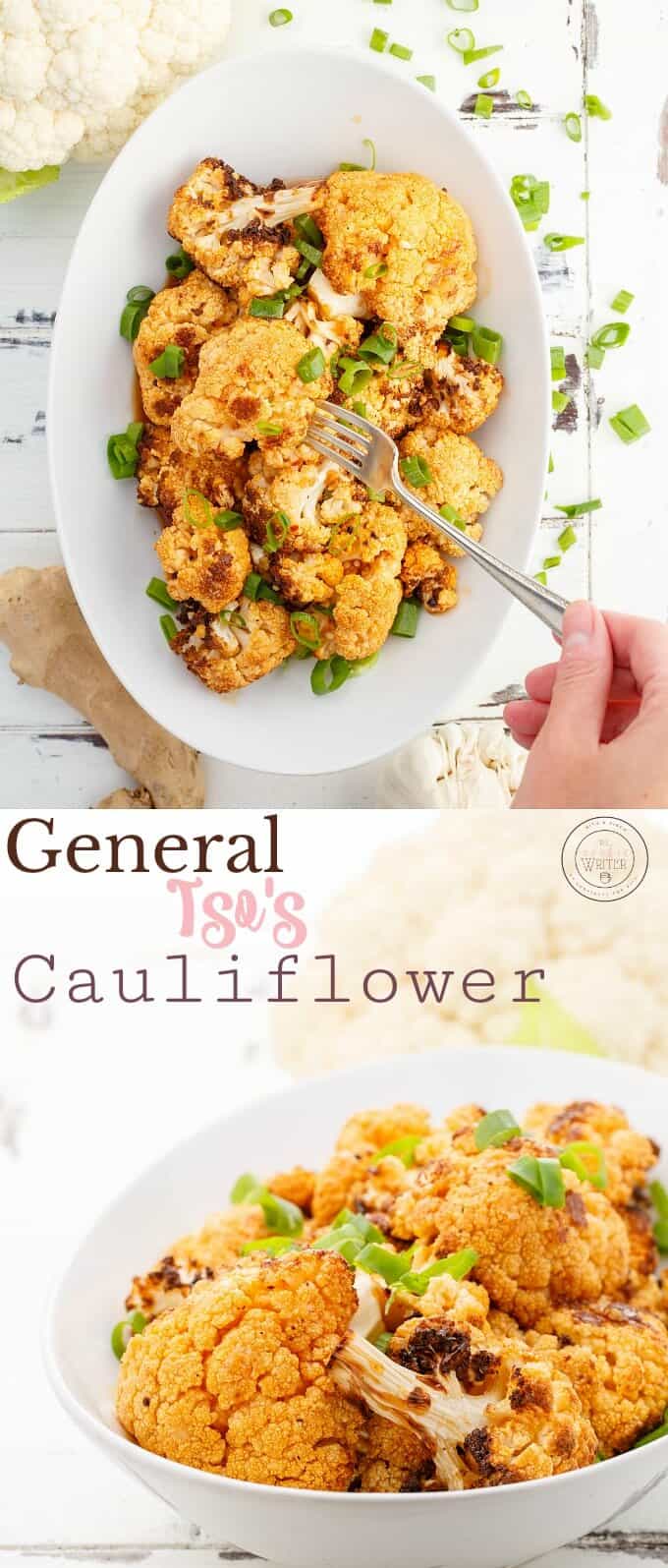 Love this general tso's cauliflower?! Try some of these recipes: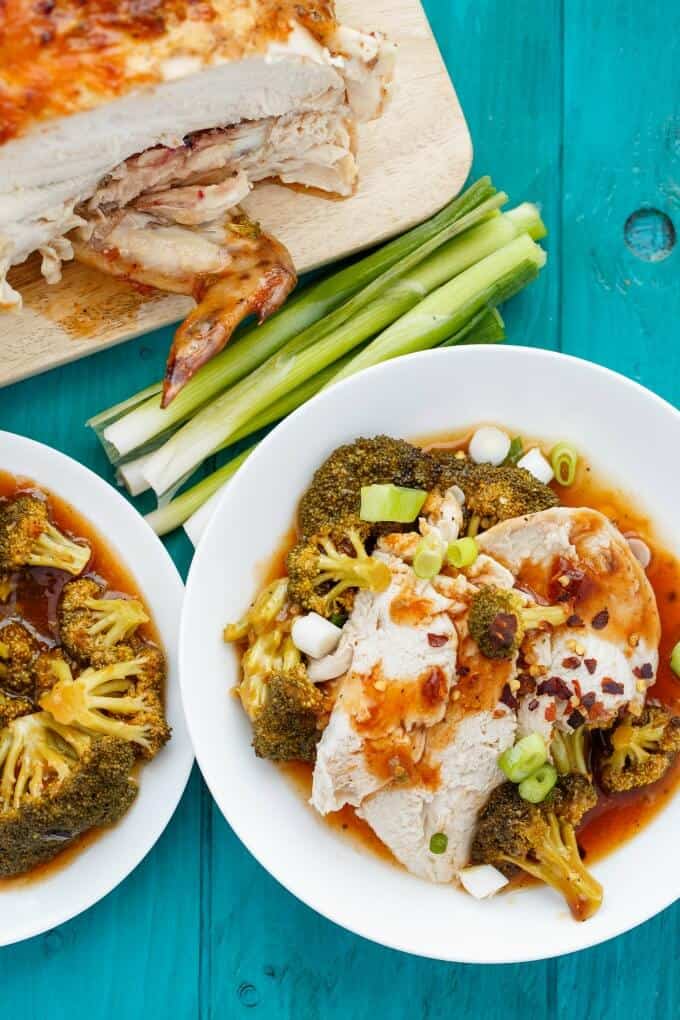 General Tso's Whole Chicken in the Slow Cooker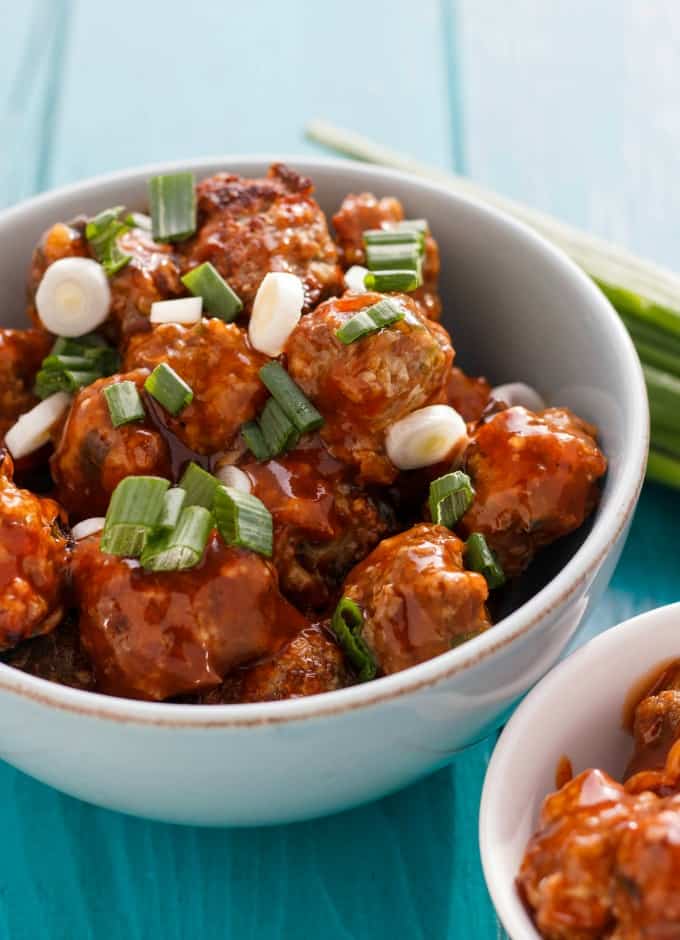 General Tso's Meatballs