Looking for an easy midweek meal without the hassle? Try this general tso's whole chicken in the slow cooker! Keeps the heat at bay by using the slow cooker, but also utilizes a whole chicken! No more takeout for us 🙂
Okay, so I am going to be honest and say that I completed this general tso's whole chicken in the slow cooker way before my general tso's potatoes and chicken. In my defense I did not want to be posting two similar recipes at the same time, and my contract agreement comes first, so this recipe was pushed aside for months! But it is here now and I am so excited to share it with you!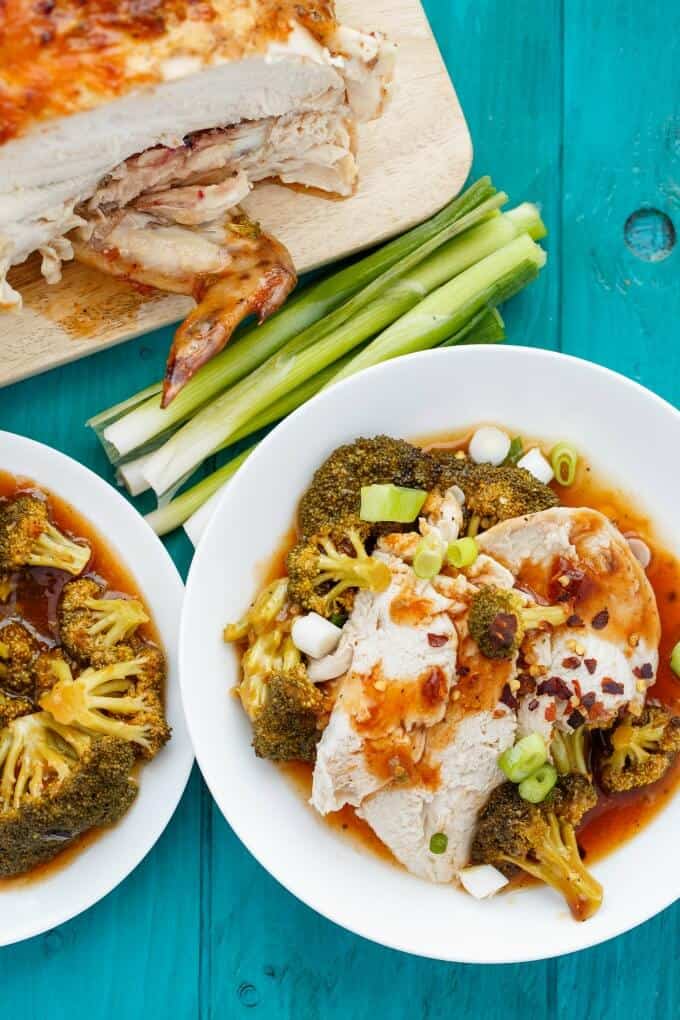 Firstly, I love working with whole chickens. They are so cheap, and you get a bit of everything. That means the dark meat lover gets a slice, while the white meat lover gets their share. It is a win for everyone! Cannot eat all the meat in one sitting? Whole chickens are great for producing leftover meat that can be used on sandwiches and salads. All the meat has been eaten and you are left with the carcass? Turn the bones into broth! Bam! So much you can do with whole chickens 🙂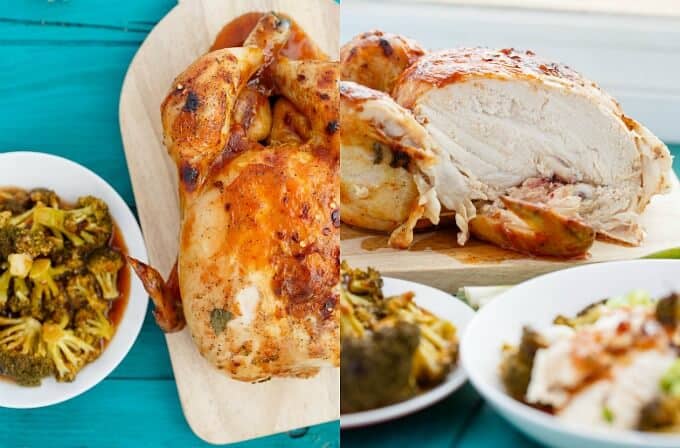 Today's recipe is made entirely in the slow cooker. It can also be made in the oven, but let's face it, I love whole chickens in the slow cooker (as seen with whole chicken and rice in the slow cooker, curry whole chicken in the slow cooker, and chipotle and lime chicken in the slow cooker!) I always broil my chicken after it is finished in the slow cooker for a nice, crispy skin. You can also sear/broil the chicken before placing it into the slow cooker if you want, but I find it is easier to come home after a long day of work and just pop it under the broiler. Otherwise you are cooking before work and that does not sound like fun.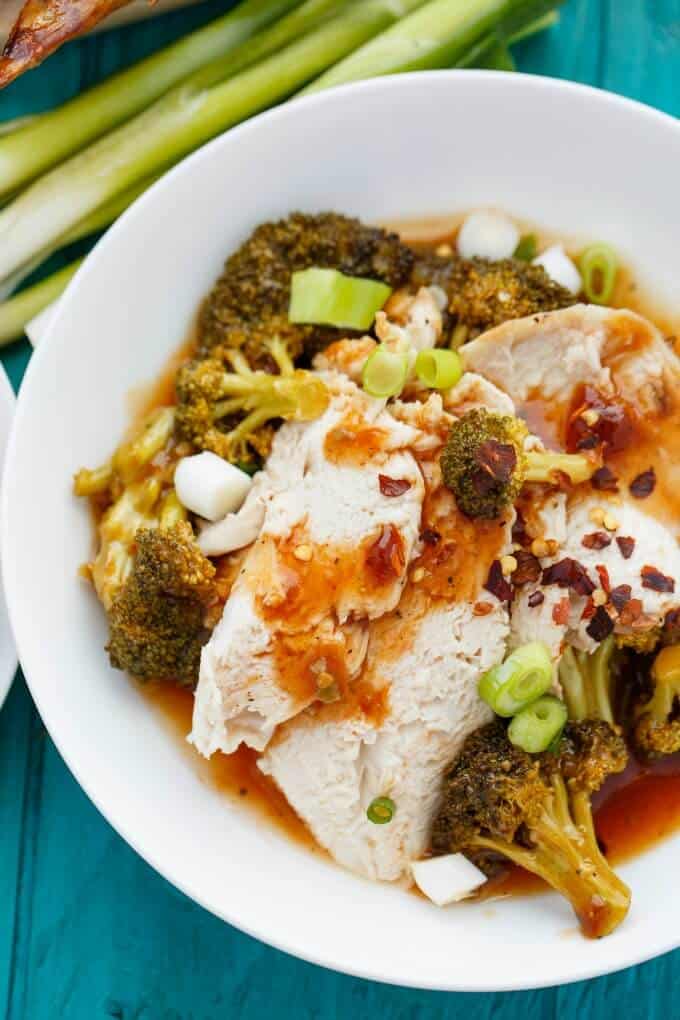 So this general tso's whole chicken in the slow cooker was super easy to make, and took no extra effort. You can use store-bought sauce, or homemade sauce like I did. The addition of broccoli was a last minute thought and I am so happy I pulled it off! You don't want to put the broccoli in too early because then it will get soft. Try adding it within the last 30 minutes-1 hour. You will get a perfect tender-crisp texture this way. If you forget, don't worry! You can always cook the broccoli in the remaining sauce while the chicken rests on the counter 🙂

Sweet, simple, and to the point! I cooked the sauce first, and then poured it over the chicken. If you are using store-bought sauce, you won't have to worry about this. If you want to cook your meal all day while you are at work, you may want to prep the sauce the night before so you can just pour it over the chicken in the morning.
Love this general tso's whole chicken in the slow cooker?! Try some of these recipes: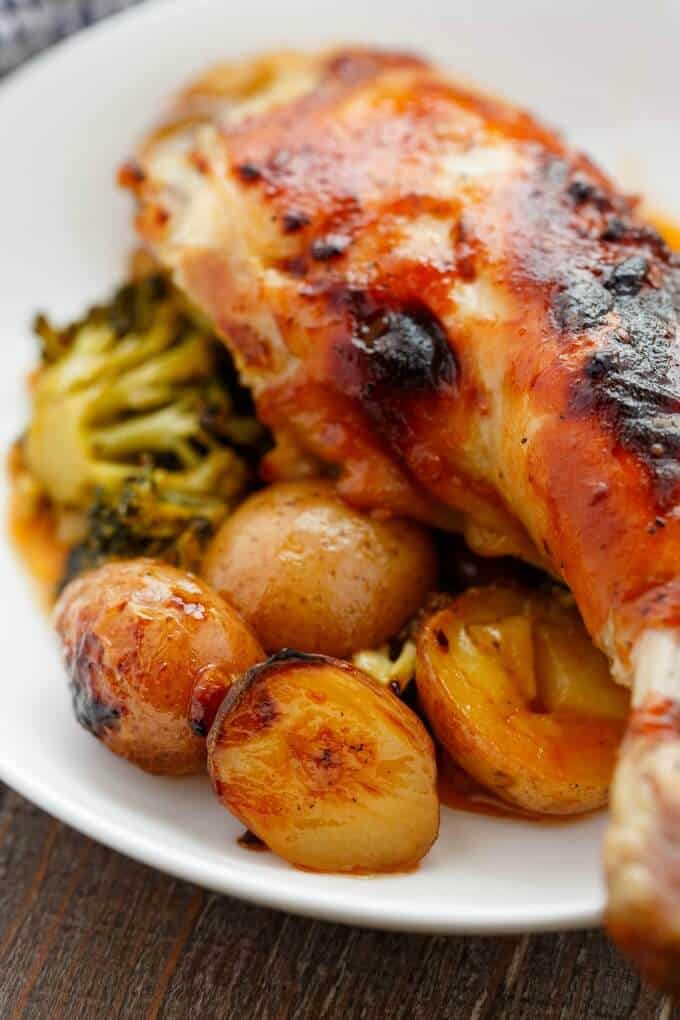 General Tso's Potatoes and Chicken