Looking for a quick and simple summer recipe that brings everyone together? Try this curry whole chicken in the slow cooker with Creamer potatoes. No heating the house this summer as I continue my brand ambassadorship with The Little Potato Company!
We are finally catching a break from extremely high temperatures. It has been awful! My daughter and I were waiting until 8PM to head out to the water park, and even then the heat was still there. It was getting to the point where I did not want to cook at all, even with air conditioning!
Working with The Little Potato Company again, I wanted something that screamed flavourful, but was simple to make and required little to no preparation. Whole chickens are always a favourite here, as not only does the meat get devoured, but we use the bones to make a stock afterwards. Then it is soup time! Don't worry, that recipe is to come later this week 🙂 However, what I am trying to say is that with this curry whole chicken in the slow cooker with Creamer potatoes, you are spending less than 15 minutes prepping this meal while the slow cooker does ALL the work. Bonus point: No heating up the house!!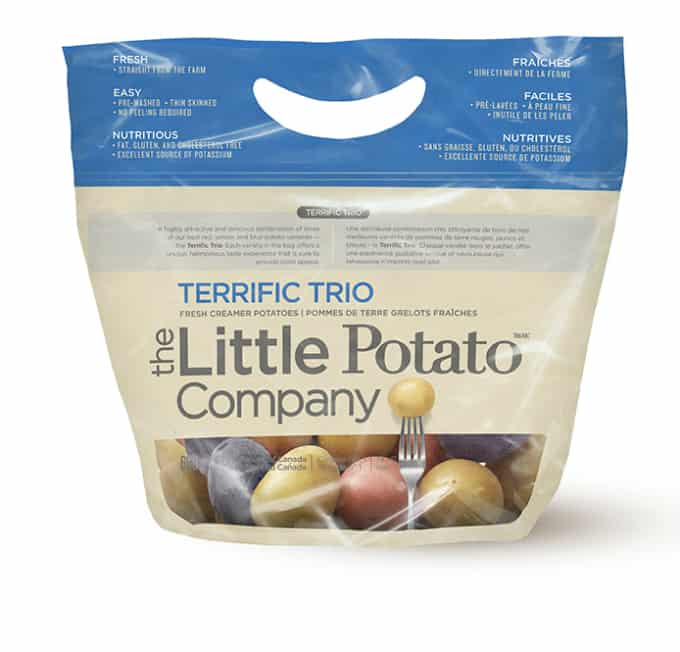 I went with the Terrific Trio again, and they created the perfect bedding for the chicken. I did halve the potatoes, followed by cutting them pretty small in an effort to have them completed in time with the chicken. Smaller is better here, as you don't want hard potatoes. I always talk about how delicious these potatoes are, but another wonderful fact or two about them: no need to peel and they come pre-washed! Saves so much time and the skin is so thin, you basically don't know it is there.
And get this! You don't need to cook a side dish with this meal because the potatoes ARE your side dish! Win win! I kind of feel like this meal is cheating since it is so easy, but if you are experiencing temperatures like us, you will see why I decided to go this route 😉
Curry Whole Chicken in the Slow Cooker with Creamer Potatoes
---
Kacey
Yields 6
A quick and simple summer recipe!
10 minPrep Time
4 hrCook Time
4 hr, 10 Total Time
Ingredients
1 whole chicken (between 3-4 lbs)
1 (375 mL) jar spicy butter chicken curry sauce or one of your choosing (I used KFI)
1.5 lb bag of Little Potato Company's Terrific Trio , halved and sliced small
2 celery stalks, sliced thin
2 large onions, sliced thin
1 tsp. ground turmeric
1 tsp. ground ginger
1 tsp. ground coriander
Salt and pepper
Instructions
Place potatoes in the bottom of the slow cooker. Sprinkle with salt and pepper. Add the chicken on top and sprinkle it with salt and pepper. Combine turmeric, ginger, and coriander in a bowl and season chicken. Place onions and celery around the chicken and pour jar of curry over top.
Cook on high for 4 hours, or until chicken reaches 160F internally. Cook on low for 6-8 hours.
Note: Make sure you keep the potatoes small as they may not cook thoroughly. You can always continue cooking the potatoes after you remove the chicken if needed.)
7.8.1.2
447
https://thecookiewriter.com/curry-whole-chicken-in-the-slow-cooker-with-creamer-potatoes/
This was my first time trying KFI's spicy butter chicken sauce, and I was blown away! The sauce is vegetarian, but obviously not after what I did to it 🙂 You can use your favourite curry sauce, or even go as far as making your own! I went the jarred route to make this meal even easier and there was not one complaint. Not one. Heck, my daughter inhaled this curry whole chicken in the slow cooker! It will definitely be made again, and soon!
This is a sponsored post. I was fortunate enough to receive products and monetary compensation from The Little Potato Company. Though products were received, all opinions are my own and I would not recommend a product that I did not enjoy.
Love this curry whole chicken in the slow cooker with Creamer potatoes?! Try some of these recipes: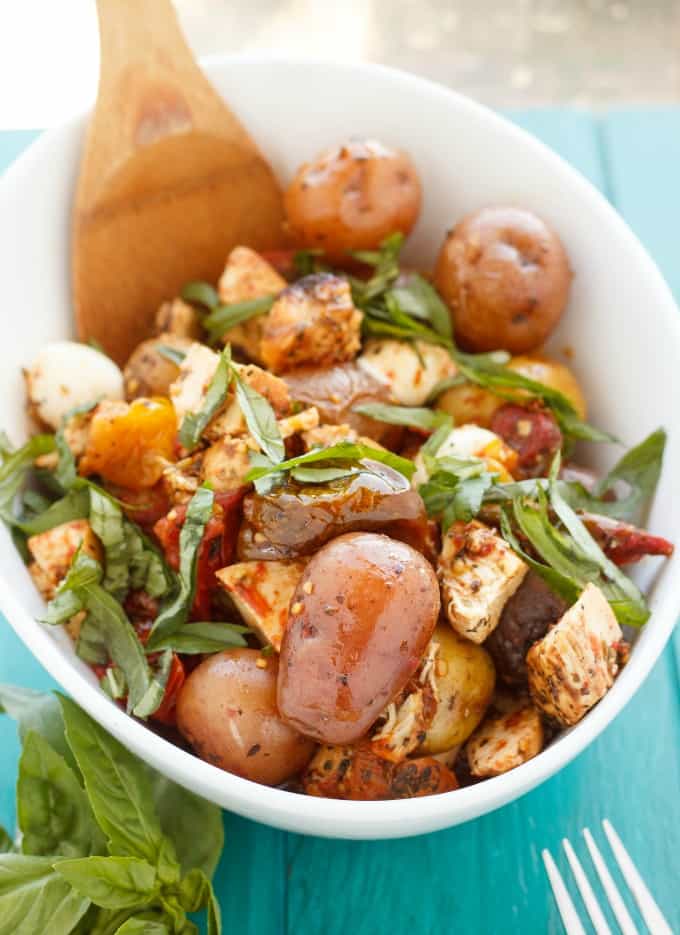 Roasted Potato and Chicken Caprese Salad