We are big on leftovers, so homemade chicken stock just makes sense! Easy, tasty, and something you can call your own!
The photos and recipe for this homemade chicken stock have been updated as of March 14th, 2017!
It is BBQ season and that probably means many chicken recipes!
Chicken is one of the most popular meats, and there is always the debate about dark or white meat. However, while I know MANY prefer boneless, skinless chicken breasts, having chicken with the bone still in is essential for keeping the meat tender and juicy. But what about those bones after you are done eating the chicken? Fear not! I have a great way to use them up.
I know the pictures are not the prettiest, but how pretty can chicken stock be?!
After my sister mentioned I did not have many chicken recipes on the blog, I went about buying some bone in chicken breasts and whole chickens. Not only are they a great price when on sale, but you can easily get many, many meals out of them. In this case, these chicken bones were leftover from the Chipotle and Lime Chicken I shared with you last week. I feel no homemade chicken stock is going to taste the same because it all depends on how many bones you have and how much water you evaporate from your stock in the end. However, seasoning and tasting your stock accordingly will be essential in making an awesome homemade chicken stock. Plus, you are using every piece of the chicken!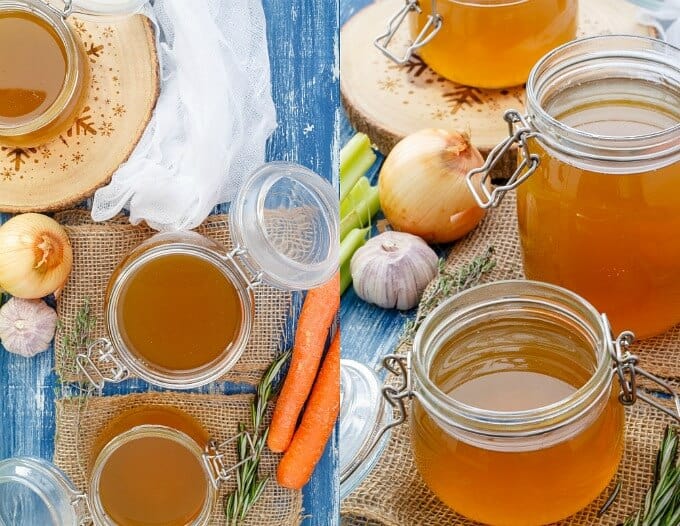 Everyone has their own method when it comes to making stock, and today I am sharing with you my recipe. It is really easy and all the time spent on the recipe is in the simmering process. I get Dan to remove as much meat as possible off the carcass before boiling (as you can see, this time around I was in charge and I cannot do this job for the life of me!) Essentially, you can save the chicken meat for a homemade chicken noodle soup, but just remember, if you boil the meat with the carcass, it is going to become tough as it has already been cooked previously. I have seen people make homemade chicken stock from boiling a whole, raw chicken, but my method means I have already used the cook meat for an alternative recipe, leaving me with the perfect ingredients for a stock.
PS: Look at how dark my broth is?! Definitely shows the difference between homemade and store-bought (and the different ingredients included in the recipe.)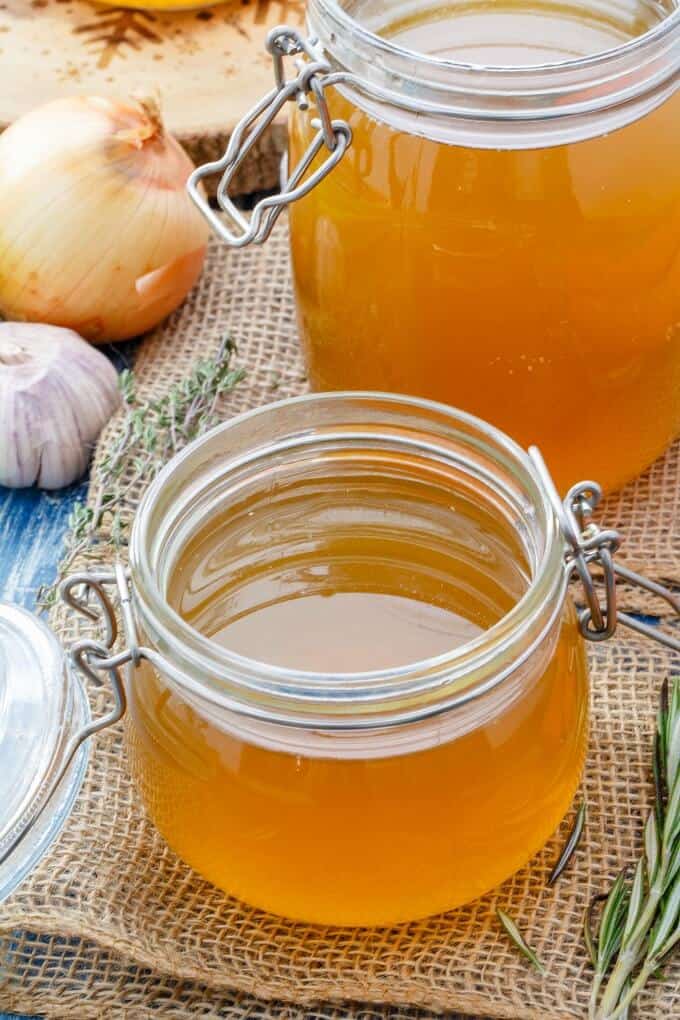 Really simple recipe and it can be flavoured to suit your desires. I used whatever I had in the fridge, and each time my homemade chicken stock is different. I like the change because I can come up with creative soup recipes that are not just chicken noodle soup.
And there you have it, a cheap, homemade recipe that finishes off the chicken. I feel there is no waste when the bones are used up, and you can impress everyone with a soup that is completely homemade (don't forget to mention to your guests that your broth is homemade!) I shall have some soup recipes up in the next few weeks using this broth, so stay tuned!
Love this homemade chicken stock?! Try some of these recipes: