Kids (and adults!) love pizza! These homemade pizza pockets are a fun family project for Mother's Day (or any day of the year!) Join us as we try out Hamilton Beach's new stand mixer!

This is a sponsored post. I was fortunate enough to receive monetary compensation and/or products from Hamilton Beach Canada. Though compensation was received, all opinions are my own and I would not recommend a product that I did not enjoy.
We are back!
Yesterday's post, coconut-lime shortbread cookies, introduced us to the Hamilton Beach 7 Speed Orbital Stand Mixer. We featured the "Mom Who Likes to Bake." But we also wanted to focus on moms who don't care to bake, or who perhaps enjoy both baking and cooking!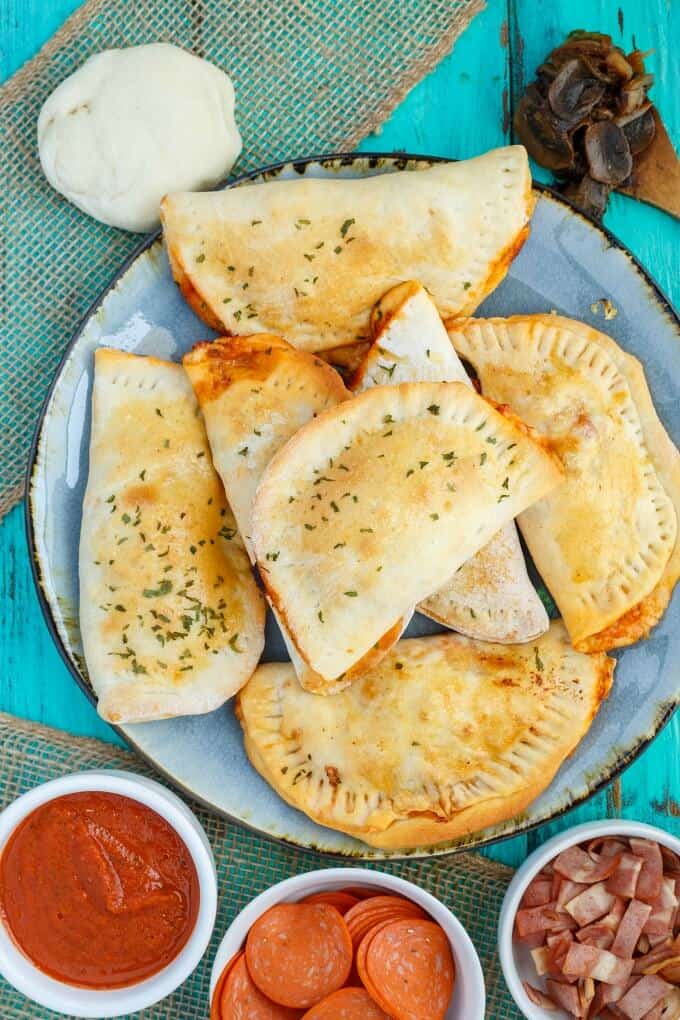 That is where these homemade pizza pockets come into play!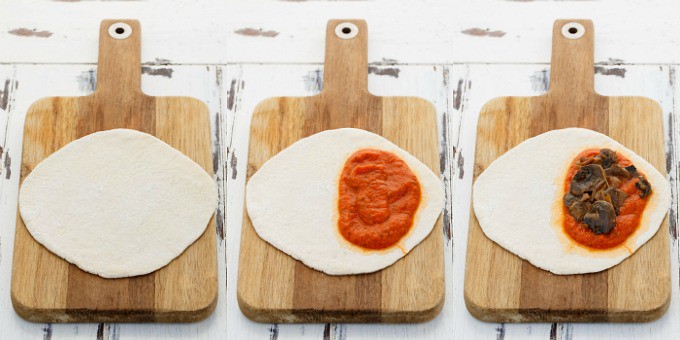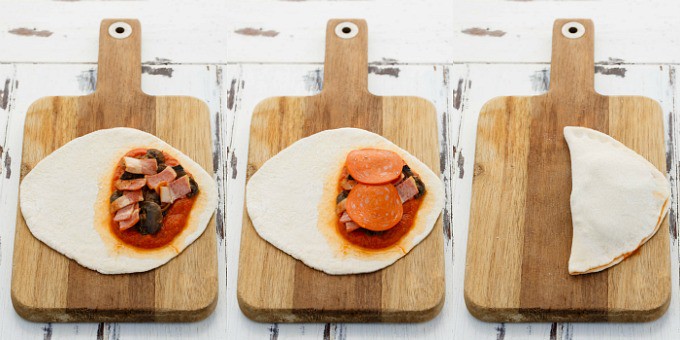 I know Mother's Day is all about mom and usually not having her cook, but hey! The kids will be there to help! My daughter had a blast making these, and while they were a bit messy at times with the filling, they all worked out in the end. Just remind your child that less is more when it comes to these 🙂
Let's talk about the mixer!
I really like how well the dough attachment works. Maybe it is the the 4-quart bowl, or possibly the shape of the dough hook (it has a bit of a flat edge in there,) but my pizza dough came together nice and quick!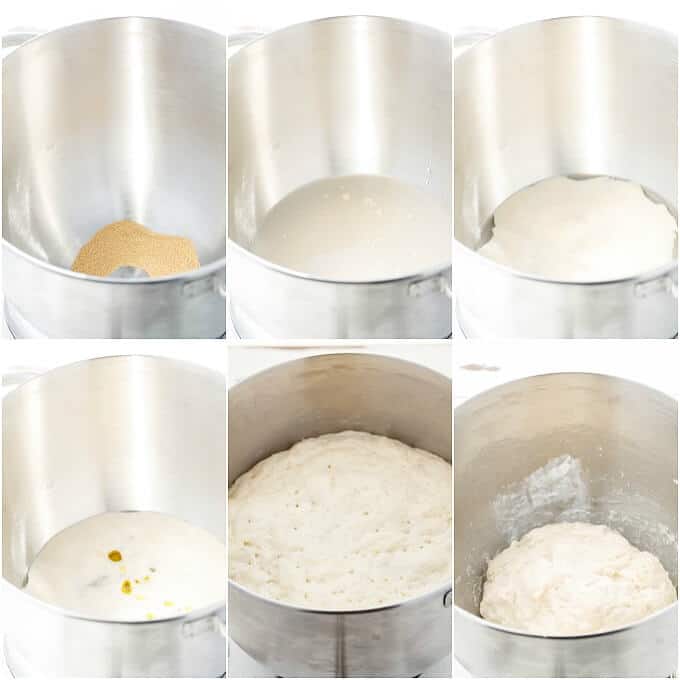 The pouring shield is ideal here because you are adding the flour in small increments. I am happy to say, for once, I did not make a big mess of my counter-tops! The mixer likes to hold everything in the bowl 🙂 And it is easy to clean! My one complaint would be that I had some troubles getting my plastic wrap to stick to the bowl to help my dough rise, however, I made it work. With my other mixers I have been known to use elastic bands to hold the plastic wrap over the bowl 🙂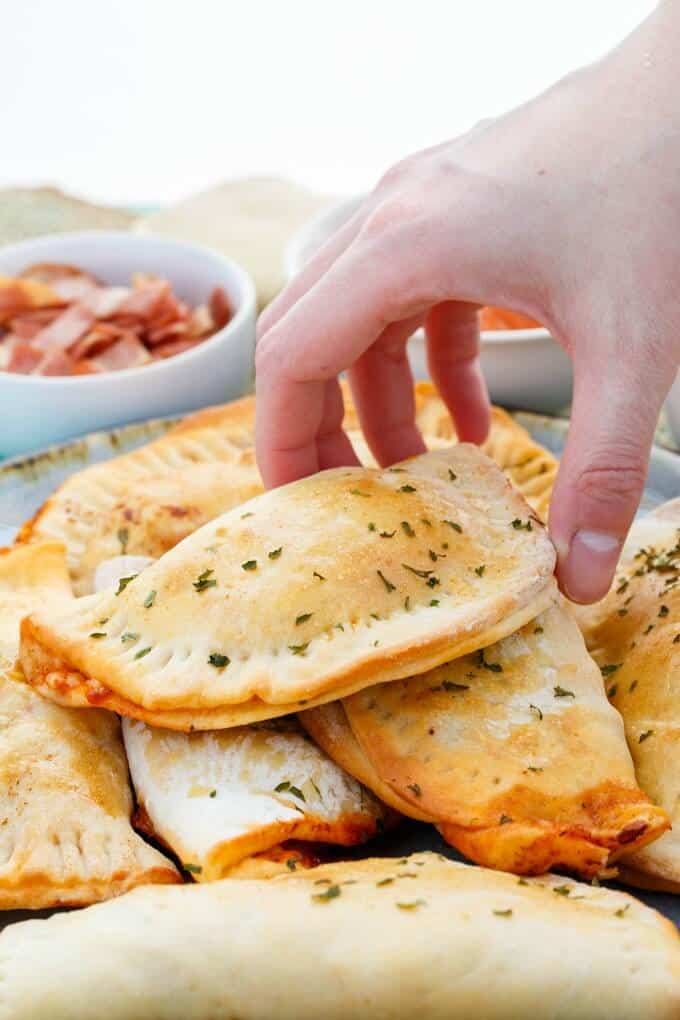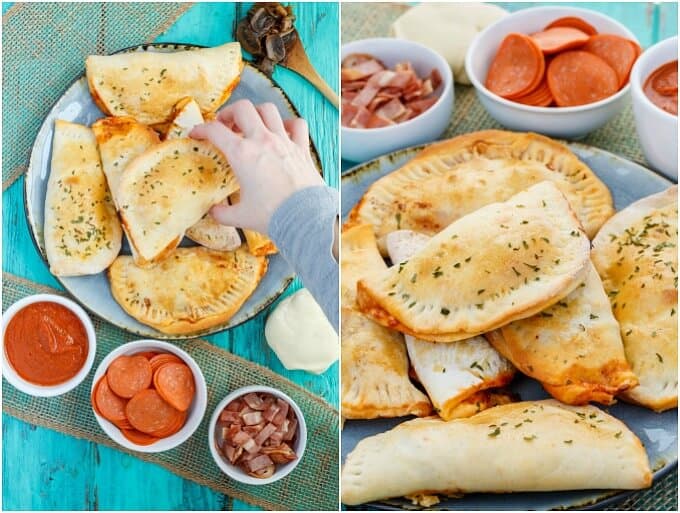 Comparatively to my other stand mixers, I say this Hamilton Beach model fits right in! Sure, it is lighter, but it is still sturdy. My cookie batter and pizza dough came together perfectly, and at great speed, but not with any sacrifice to the quality of the recipes. I like leaving my mixers out on my counter, however, with how light this model is, it is not troublesome at all to put away and bring out at a later date.
These stand mixers come in three colors, and are currently $199 Canadian. Available online, or at stores such as Walmart and Canadian Tire. Perfect for moms who like to cook, or bake, or maybe do both! The only way I make homemade pizza dough is with my stand mixer. If you are up for it, pizza dough freezes wonderfully so you can pump out multiple batches and have a bunch hanging around for back-to-school!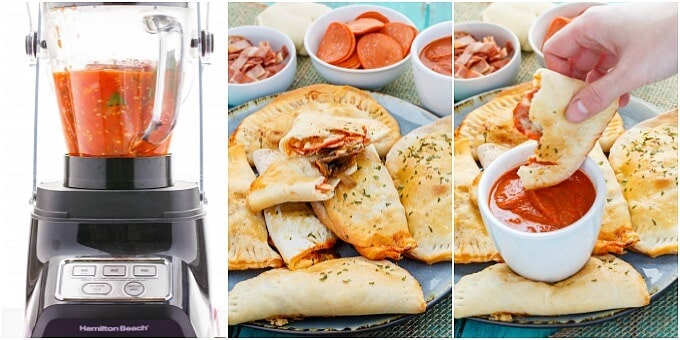 PS: I have not posted my homemade fresh tomato sauce recipe yet, but I use my Hamilton Beach blender ALL THE TIME when it comes to making homemade pizza sauce. You can see a theme here 😉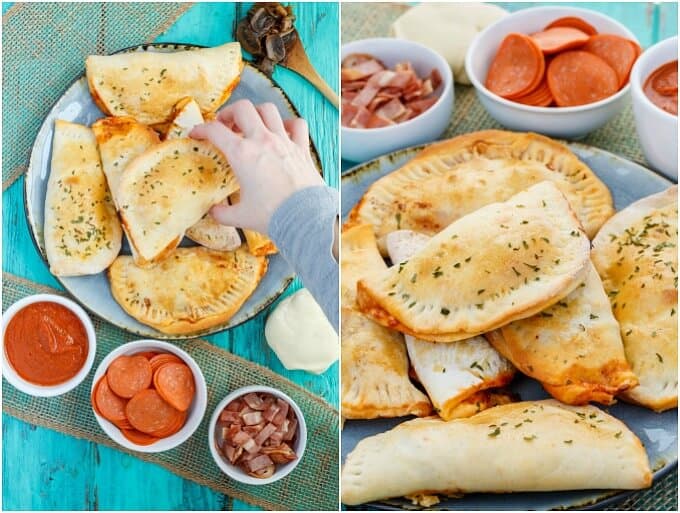 As for the homemade pizza pockets themselves, customization is all up to you! My daughter had turkey bacon and turkey pepperoni in hers, along with caramelized onions and mushrooms. But for myself, I kept my vegetarian version strictly to mushrooms and onions (with lots of cheese!!) Perfect recipe for families with mixed dietary restrictions or just having some picky eaters hanging around 🙂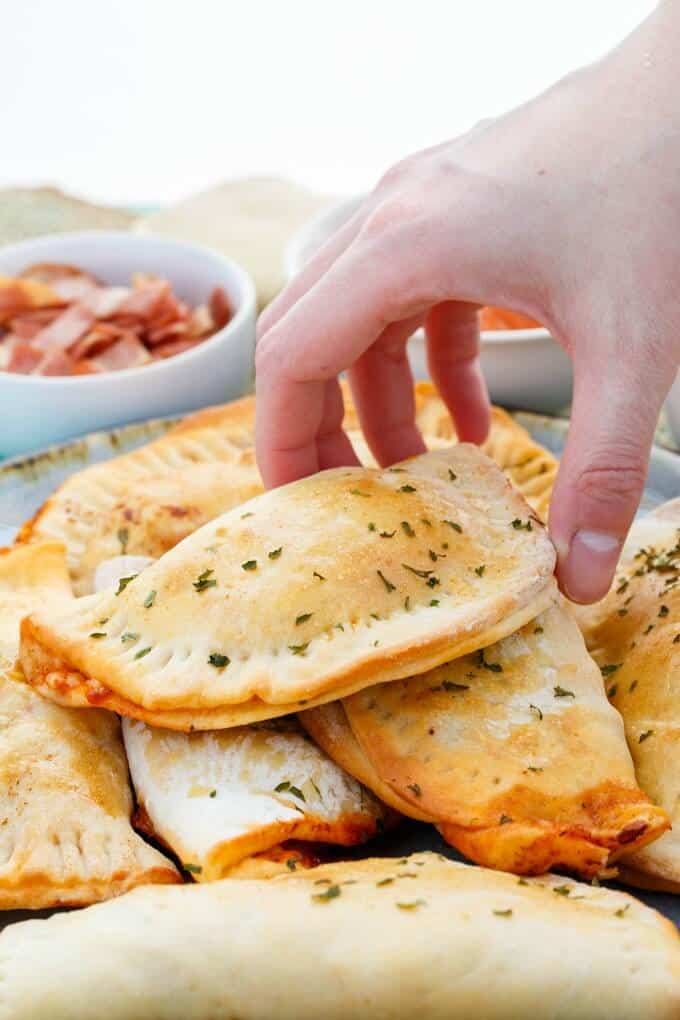 Homemade Pizza Pockets (Small & Freezable)
Homemade pizza pockets are fun to make for both kids and adults! Get creative with your pizza toppings!
Ingredients
2 tsp. Fleischmann's active dry yeast (or brand of your choice.)
1 ⅓ cup warm water (approx. 110F)
2 tsp. salt
2 tsp. granulated sugar
⅛ cup olive oil
3 ½ cups all-purpose flour + more for kneading
Toppings
4-6 strips turkey bacon, sliced and cooked
160 g turkey pepperoni slices
1 cup grated cheese
1 batch homemade pizza sauce OR store-bought
Veggies of your choosing (I fried up two small onions, thinly sliced, and 8 oz sliced mushrooms in 1 tbsp. butter over medium-high heat for about 10 minutes, seasoned with salt and pepper.)
1 egg, beaten.
Instructions
Add yeast, sugar, and water to the bowl of your stand mixer. Agitate and allow to sit for 10 minutes, waiting for the yeast to bubble and get foamy. Add the salt and olive oil. With the dough hook, add the flour ½ cup at a time, on low setting, mixing until just combined. Dough will still be somewhat tacky/sticky.
Grease a large mixing bowl with some oil and dump dough into bowl. Cover and allow to rise until doubled in size (can take about 1 hour depending on the temperature in your house.) Generously flour your counter and pour dough on top. Knead until dough is still elastic-like, but not too sticky. Begin to roll out with rolling pin. If dough is sticking, flour top of dough as needed.
Use a round cookie cutter or the opening of a large cup to cut out round circles. Roll out dough again until no dough remains and you have roughly 2 dozen small rounds. Using your rolling pin, roll out those small rounds until relatively thin and the size you desire.
Place toppings into middle of rounds (less is more!) Carefully fold over dough and seal edges with a fork. Brush tops with egg wash and season with garlic powder and dried parsley if desired.
Preheat oven to 400F. Place rounds onto baking sheet lined with parchment paper or silicone liner. Bake for 15-20 minutes, or until golden brown. Remove, allow to cool slightly, and serve!
Notes
I suggest assembling the pizza pockets on the baking sheet as they will be really hard/delicate to move once they have the toppings inside. Yield will depend on how large (or small!) you make your rounds. Humidity (or lack there-of) can affect your dough.
Nutrition Information:
Yield:

24
Serving Size:

1
Amount Per Serving:
Calories:

127
Total Fat:

4g
Saturated Fat:

2g
Trans Fat:

0g
Unsaturated Fat:

3g
Cholesterol:

24mg
Sodium:

404mg
Carbohydrates:

16g
Fiber:

1g
Sugar:

1g
Protein:

6g
This is a sponsored post. I was fortunate enough to receive monetary compensation and/or products from Hamilton Beach Canada. Though compensation was received, all opinions are my own and I would not recommend a product that I did not enjoy.
Love these homemade pizza pockets?! Try some of these recipes: