Summer appetizers are the best when they remain simple and tasty! Today's vegetarian mushroom pizza bread is the meatless alternative to yesterday's turkey pizza bread recipe. Time to bring meat-eaters and vegetarians together! #2meals1recipe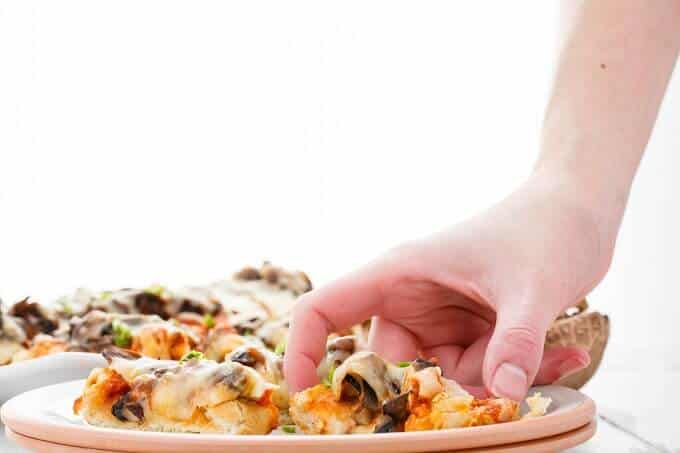 Can we break out the grill yet?!
Looks like we are getting warmer temperatures later this week, but warmer temperatures means RAIN!
Which I am totally cool with except for the fact that Rex brings in muddy paw prints… Guess I can forgive him 😉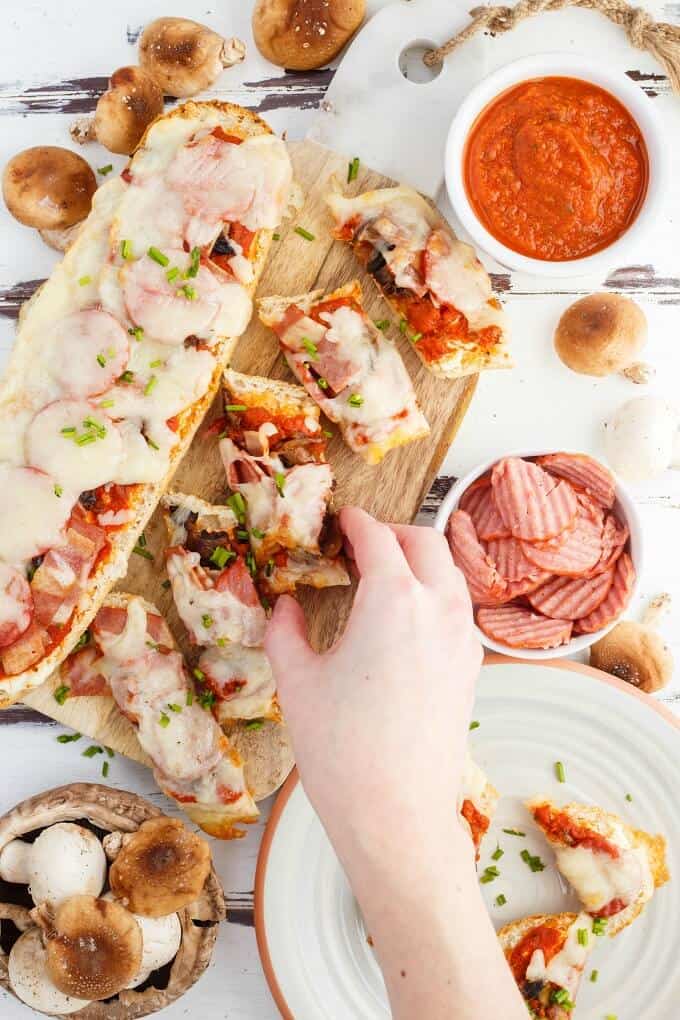 I mentioned in the Turkey Pizza Bread post yesterday that we tried grilling outside during the cold front, but it did not work out well as the BBQ could not keep hot! Our BBQ is going on 10 years old, and after talking with some others, I am really leaning towards a wood pellet grill. Maybe after all the pool landscaping is complete we can treat ourselves 😉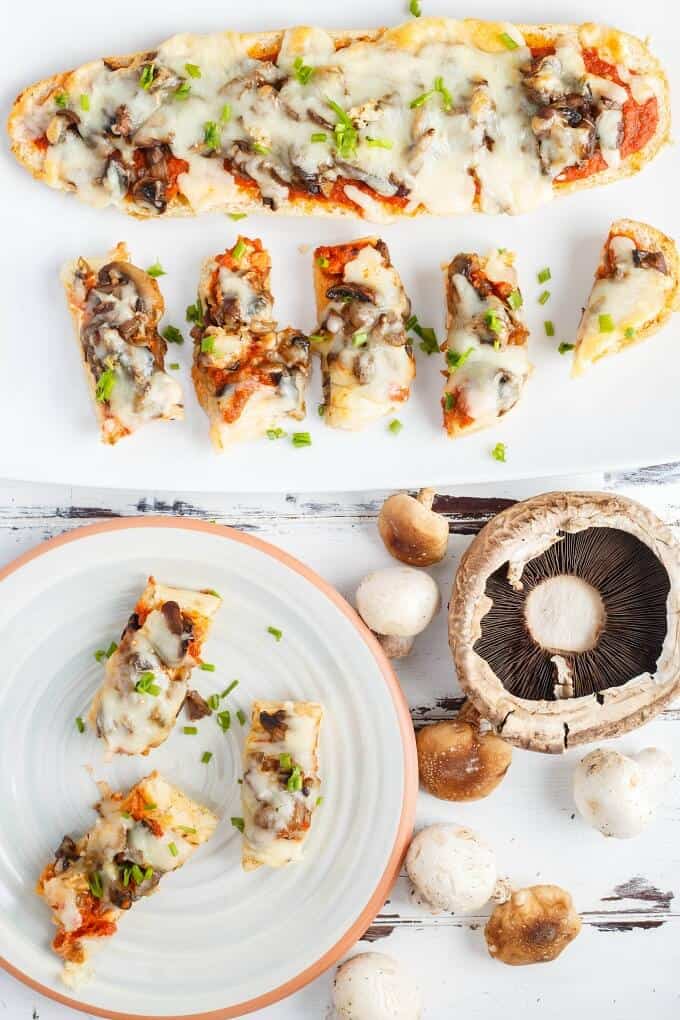 Today's vegetarian mushroom pizza bread is another semi-homemade recipe. Do any of you remember that Food Network show with Sandra Lee called Semi-Homemade Cooking? I always thought it was neat that she showcased recipes that were easy and delicious, all the while reassuring you that not everything needs to be completely homemade. I tend to get it in my head that everything needs to be homemade, but sometimes I have to be realistic (baking bread from scratch is a TON of fun, but if I need a loaf ASAP, well, baking is out of the question!)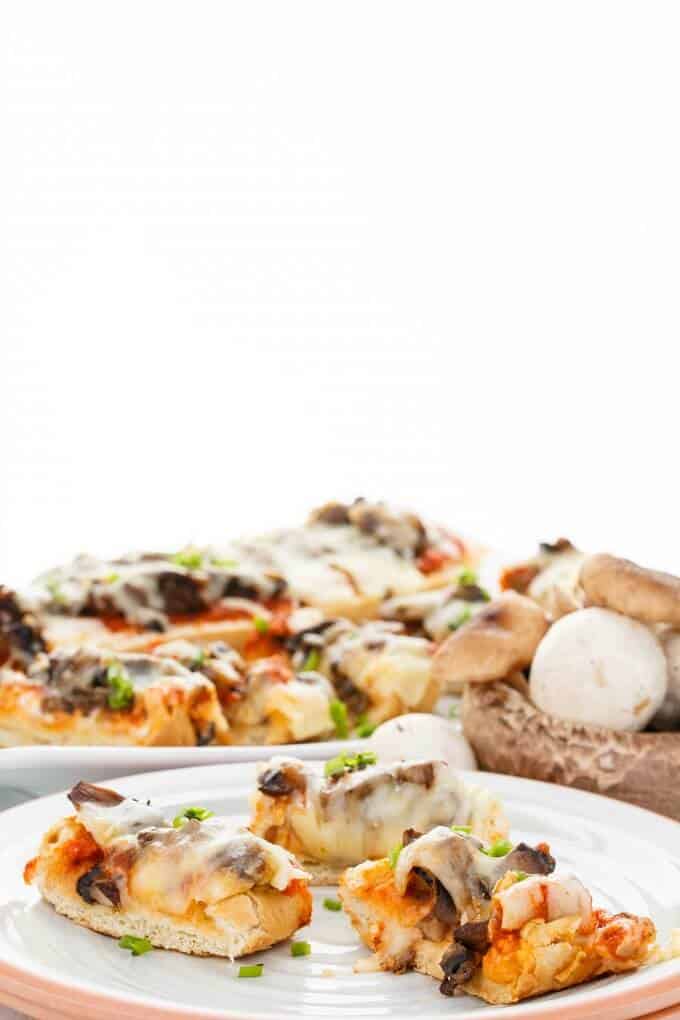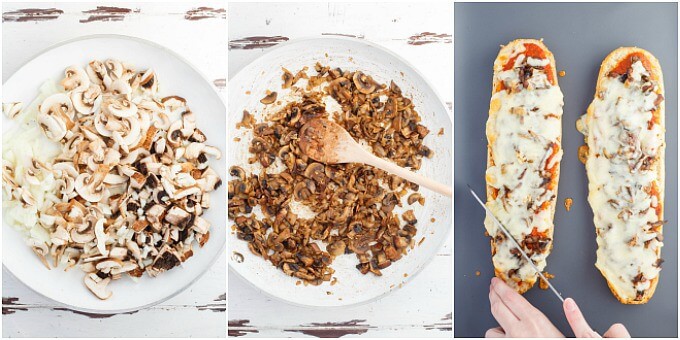 To make this dish more protein-packed, I used an array of mushrooms (button, portobello, and shiitake.) I even put the extra mushrooms to good use and used them in the meat-version of this recipe! Making the two recipes at once is super simple and it does not feel like you are making two different meals.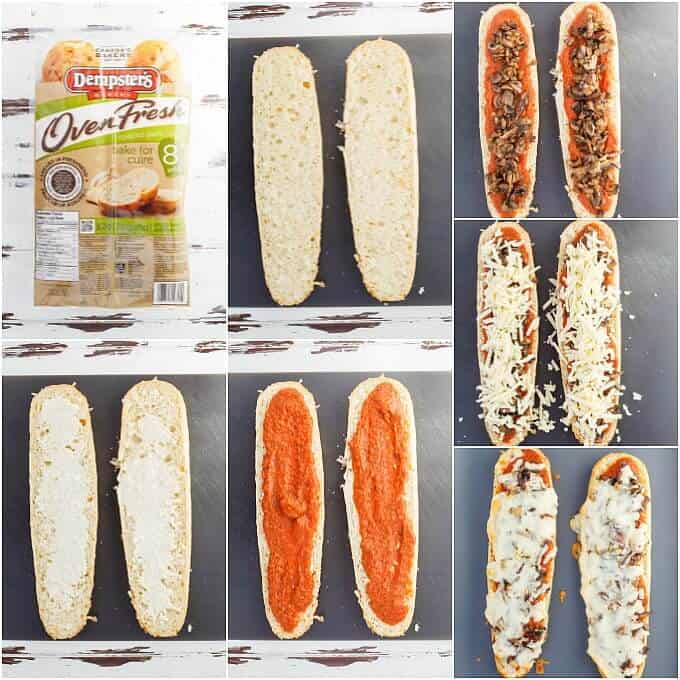 I also save time by having some ingredients prepped ahead. Homemade pizza sauce is a staple here, but you can also precook the mushrooms in advance and store them in the fridge. We also like to keep some grated cheese around because no one in this house likes that job!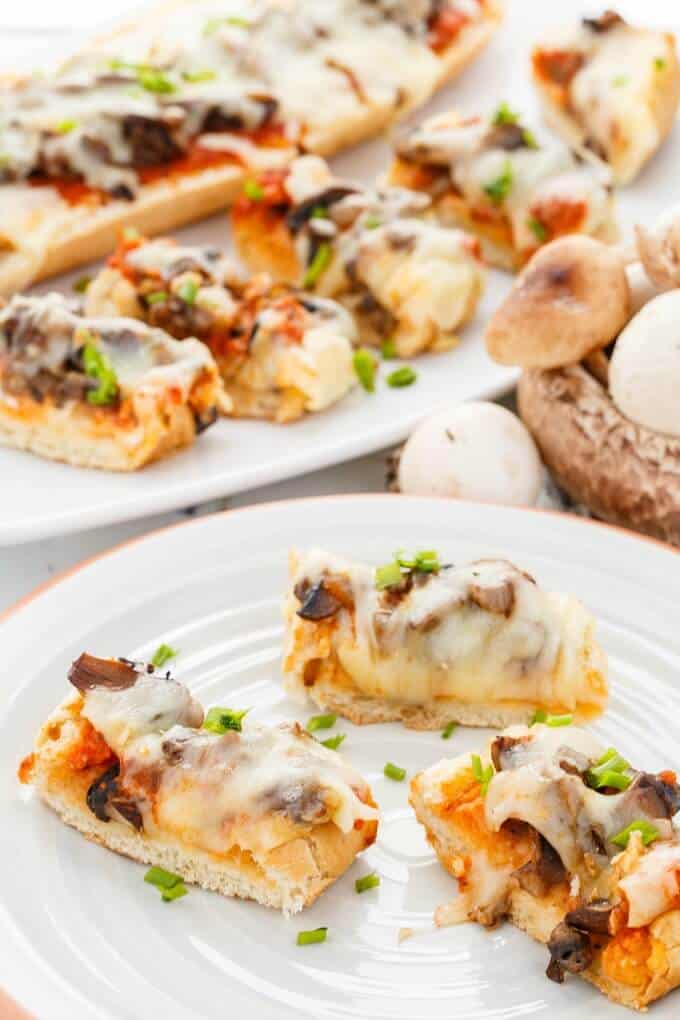 That is all for this week! I am planning for pink hair again this Friday and maybe getting around to updating my sidebar picture with a new cookie 😉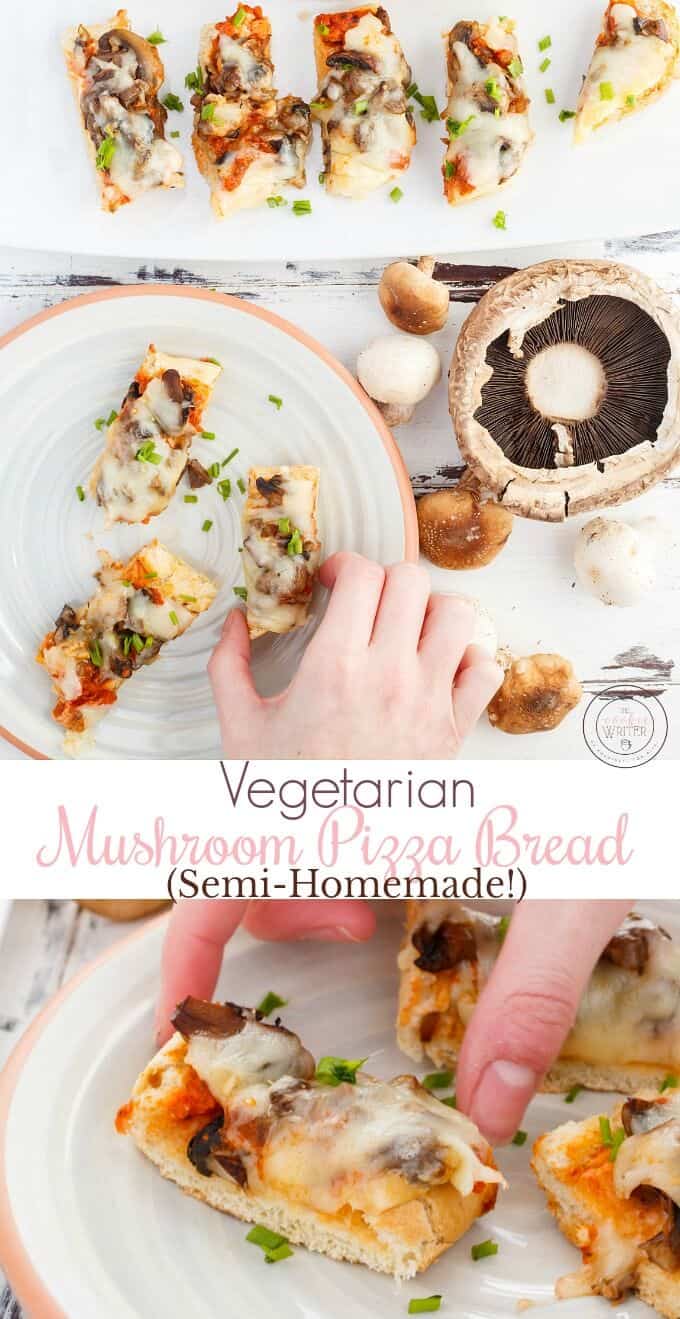 Need something to pair this meal with?! Here are my recommendations: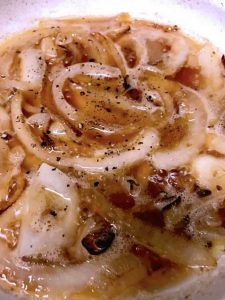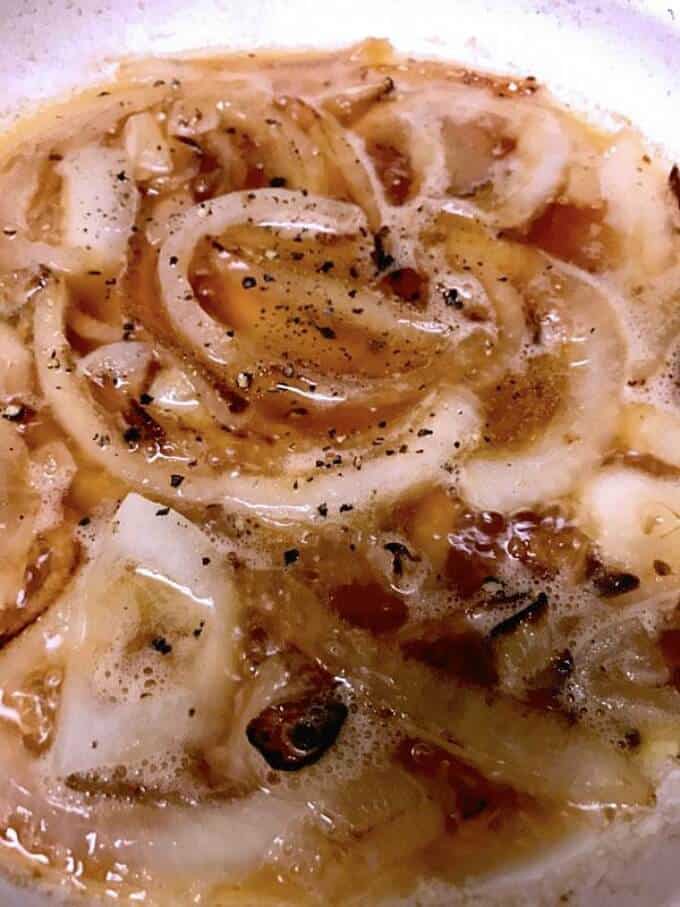 Sous Vide Onions in Beer from Sip Bite Go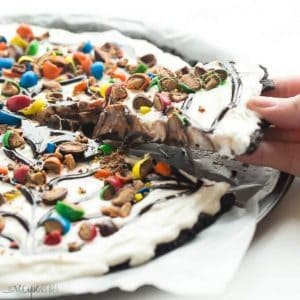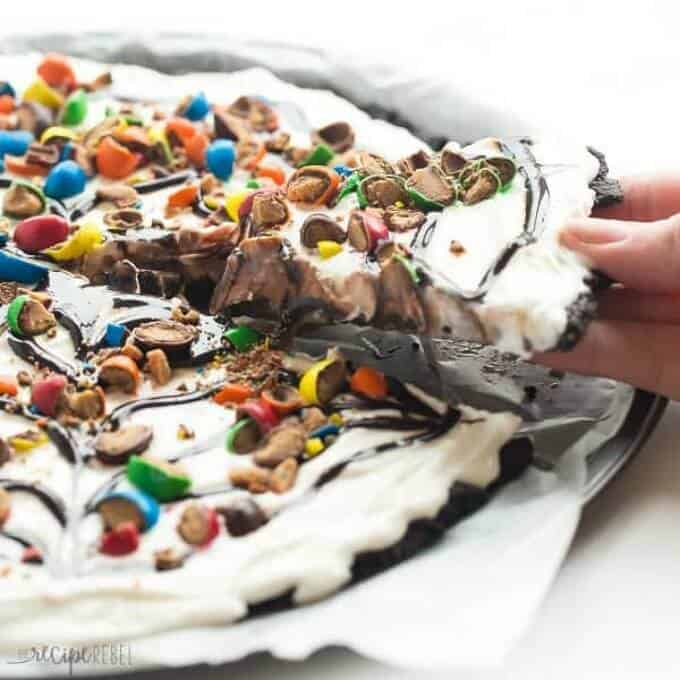 Frozen Ice Cream Dessert Pizza from The Recipe Rebel
Love this vegetarian mushroom pizza bread?! Try some of these recipes: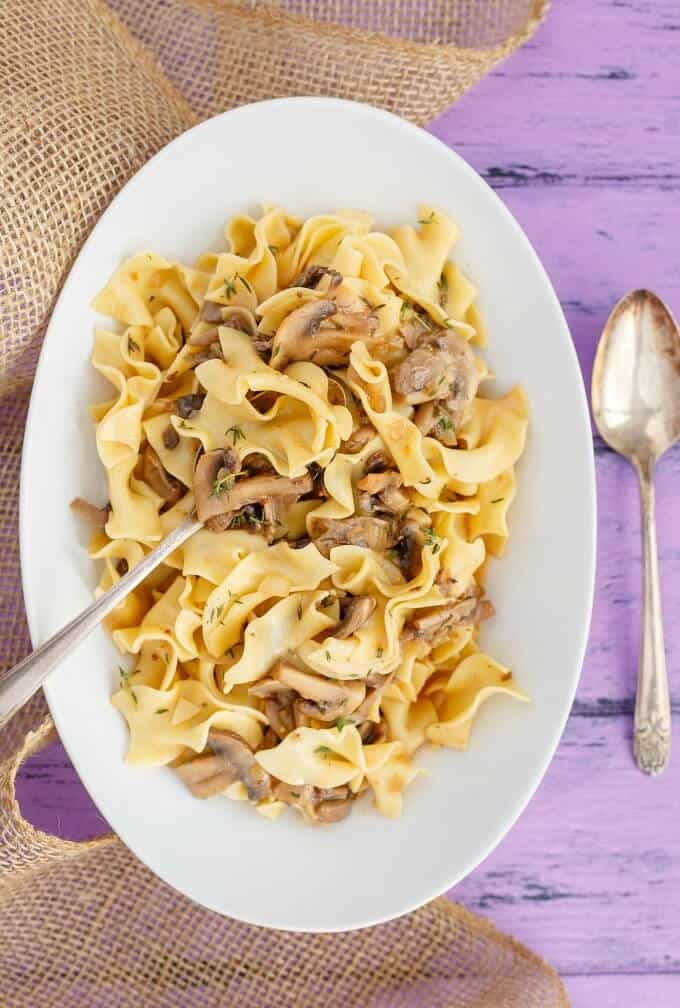 Mushroom Stroganoff (Vegetarian)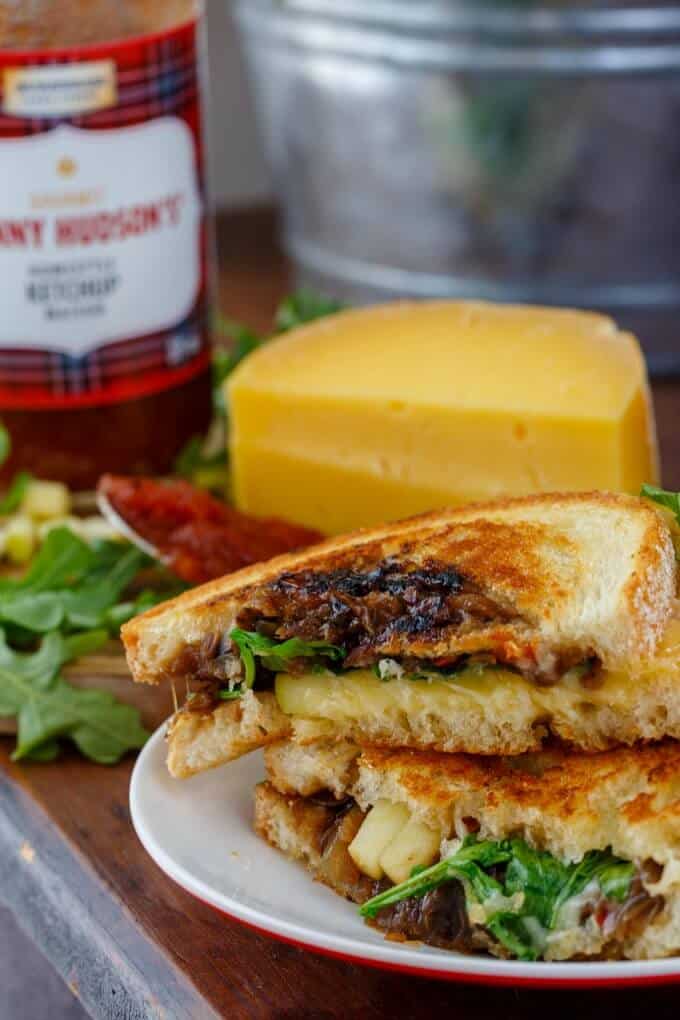 Caramelized Onion-Mushroom Grilled Cheese Sandwich with Apple