Simple syrup is something I have NEVER bought at the store because not only is it easy to make, it is literally 2 ingredients that cost NOTHING! Jazzing things up, I went with a homemade apple-infused simple syrup: perfect for drinks, cakes, and life 😉
Okay, I know I talk about homemade foods and how once I make something homemade I never go back to the store-bought version. And many times I am telling the truth! Then others I slack (cough cough tortillas.)
But I am 100% serious when I say I have never bought simple syrup from the store.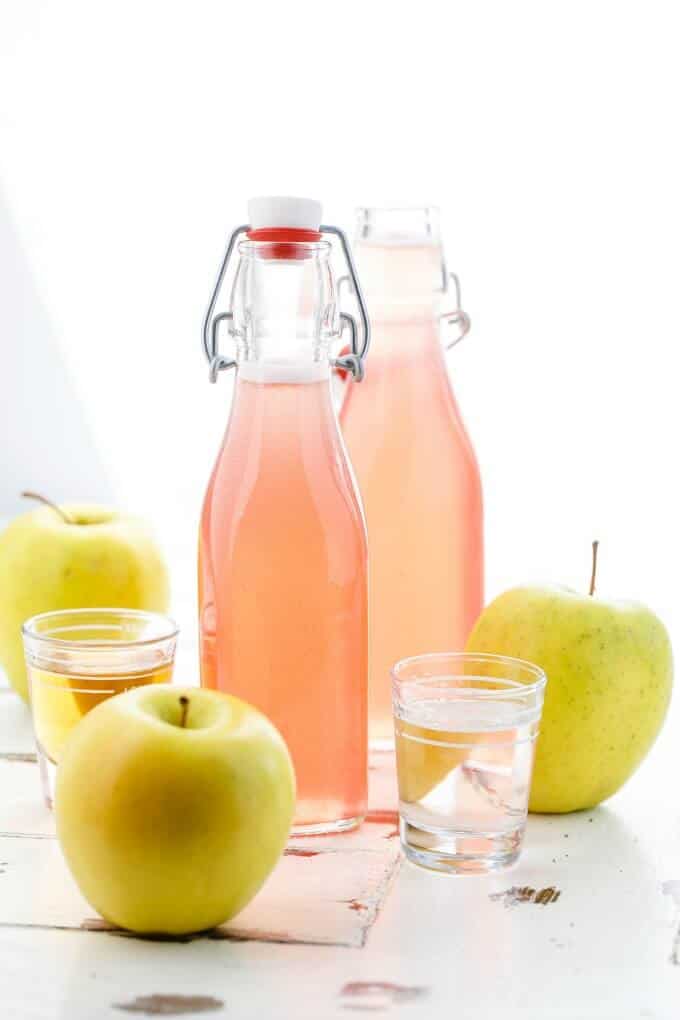 Why?
Because all it is is water and sugar.
THAT'S IT!
You don't even boil the mixture! Just equal portions of sugar and water cooked until no more sugar granular remain. Allow to come to room temperature and store in your refrigerator.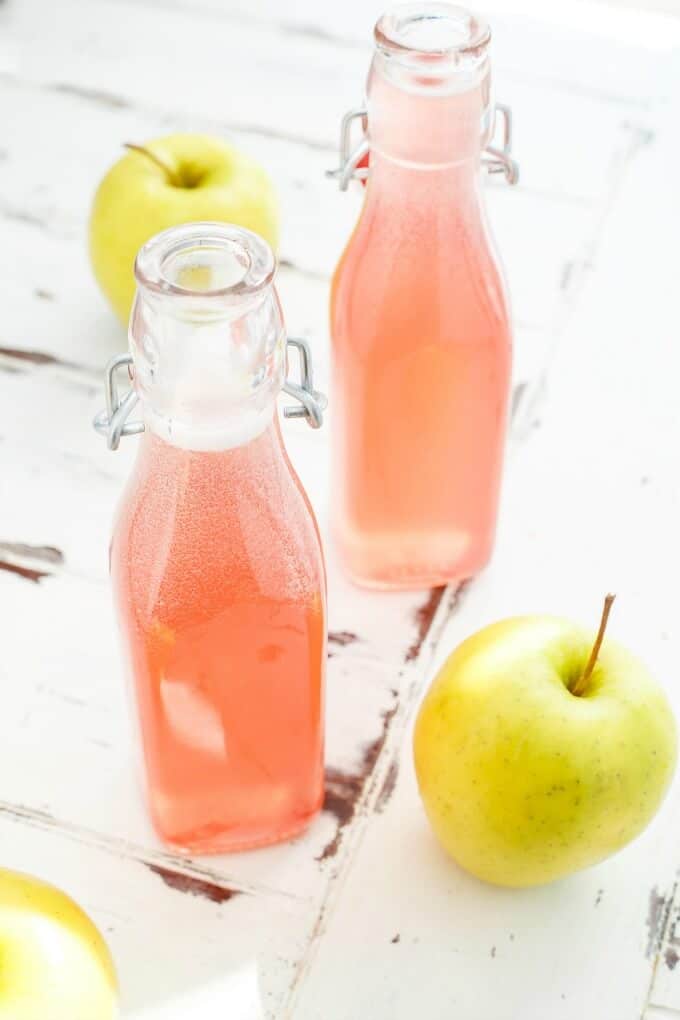 Since I have been making simple syrup for years, I have really had the chance to play around with infusion. Today's apple-infused simple syrup utilizes leftover apple scraps I had from revisiting my homemade apple butter in the slow cooker recipe.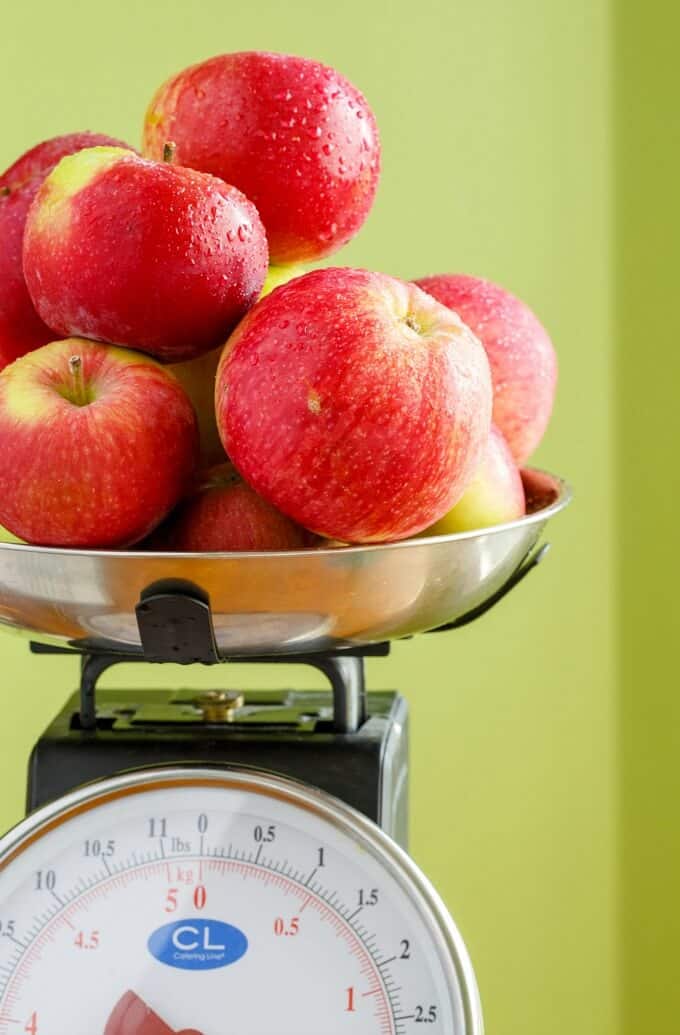 Waste is something we all deal with in our lives. It is a sad situation and while many of us try and do something about it, there just seems to be new and arising issues. As kids I remember my brother and sister would not eat apple skins. That left my mother peeling their apples and giving the skins to me to eat! Now they are older and have no issues with the skin, but what about families who deal with the same issues?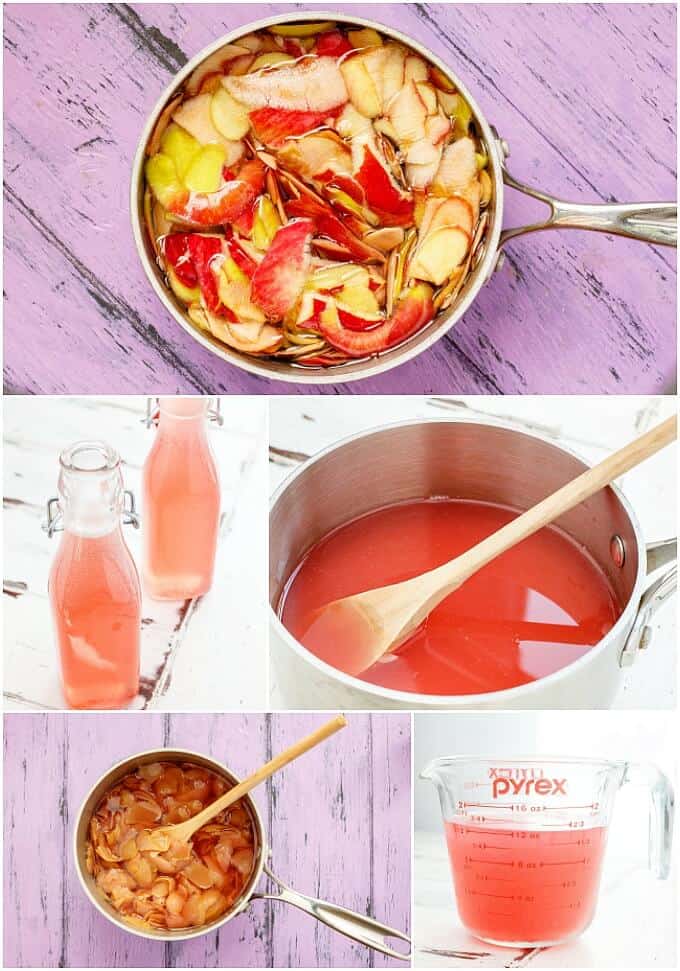 I took those apple skins and had them simmer in water for a couple of hours to really concentrate the apple flavor. From there I took that apple-water and used it to make this apple-infused simple syrup!
Of course, if you don't have extra apple skins hanging around, you are more than welcome to use apple slices. With autumn in full swing I feel people will have some extra apples hanging around 🙂
Keep an eye out for a future recipe that utilizes this syrup! And remember that simple syrup isn't just for drinks. People will brush this mixture over cakes to keep them moist, help attach fondant pieces, and even take it as far as using it in candy making!
📖 Recipe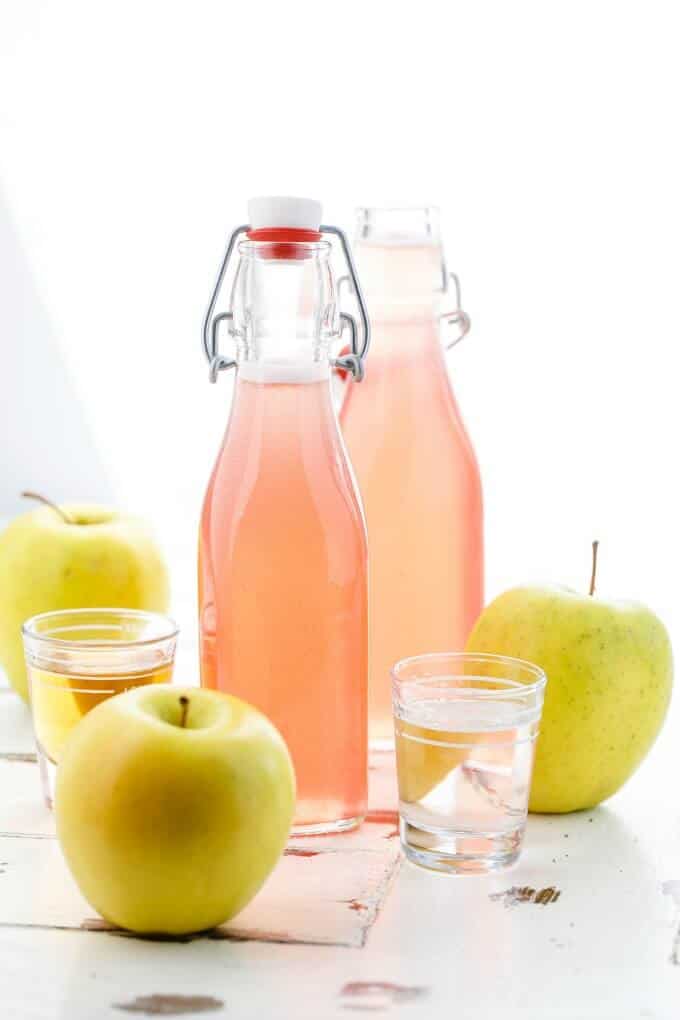 Apple-Infused Simple Syrup
Total Time:
2 hours
5 minutes
Simple syrup is a concoction best used in drinks and to seal in cake moisture!
Ingredients
7 oz apple skins
4 cups water
1 ½ cups sugar (more or less depending on how much your mixture simmers down.)
Pinch of salt
Instructions
Combine apples and water in a small saucepan over high heat. Bring to a boil, reduce heat, and simmer for 2 hours, or until concentrated to your liking (remember, it might be sour depending on type of apples used, but we will be adding sugar later!)
Strain apples and discard.
Add liquid back to pan (measuring first) and add equal amount of sugar to liquid ratio. Place over medium heat and cook until sugar dissolves (do not boil!)
Allow to come to room temperature, bottle, and store in your refrigerator.
Notes
If you don't have any apple skins, apple slices will do! Weight of apples can be adjusted without too much hinder to the recipe (if using more apples, you can always up the water and vice versa.)
Nutrition Information:
Yield:

2
Serving Size:

1
Amount Per Serving:
Calories:

632
Total Fat:

0g
Saturated Fat:

0g
Trans Fat:

0g
Unsaturated Fat:

0g
Cholesterol:

0mg
Sodium:

88mg
Carbohydrates:

164g
Fiber:

2g
Sugar:

160g
Protein:

0g
Love this apple-infused simple syrup?! Try some of these recipes: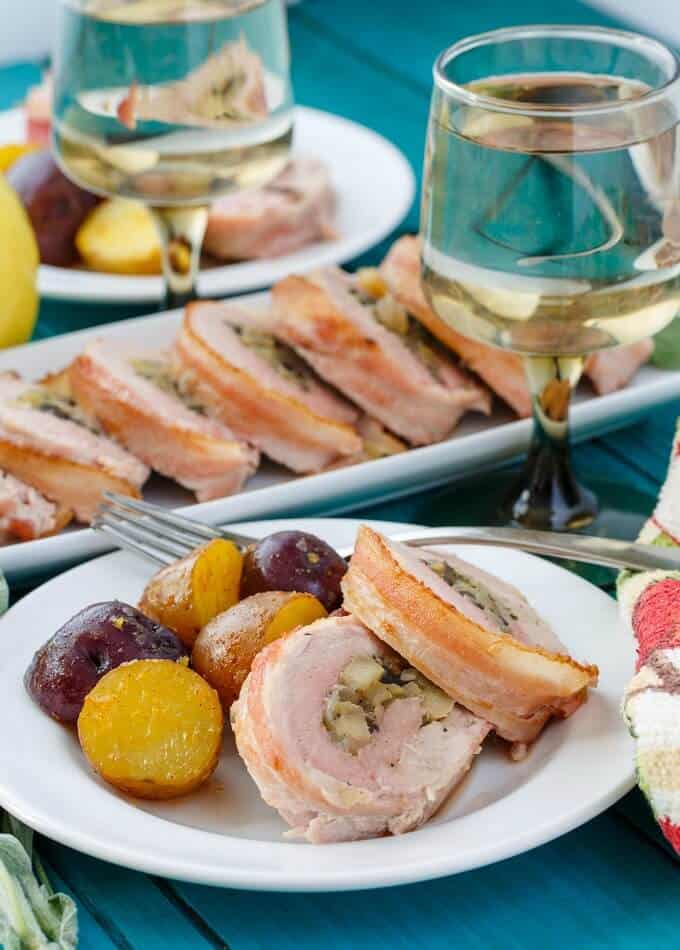 Bacon-Wrapped Apple Stuffed Pork Tenderloin