Comfort food is the best during autumn! This vegetarian pizza meatloaf (pizza lentil loaf) allows non-meat-eaters to enjoy some delicious and healthy comfort food this season! #2meals1recipe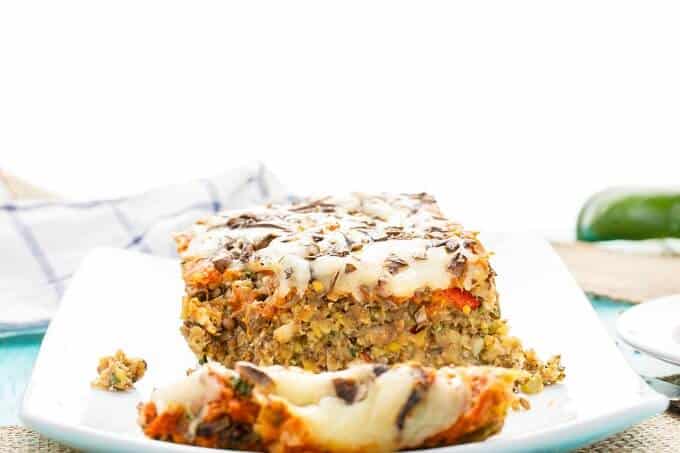 Nothing beats a comforting meal during the cooler weather.
While cooler weather is not here yet, I am getting ahead!
Lentils are a big part of my vegetarian lifestyle and a great source of protein. They are also versatile and delicious!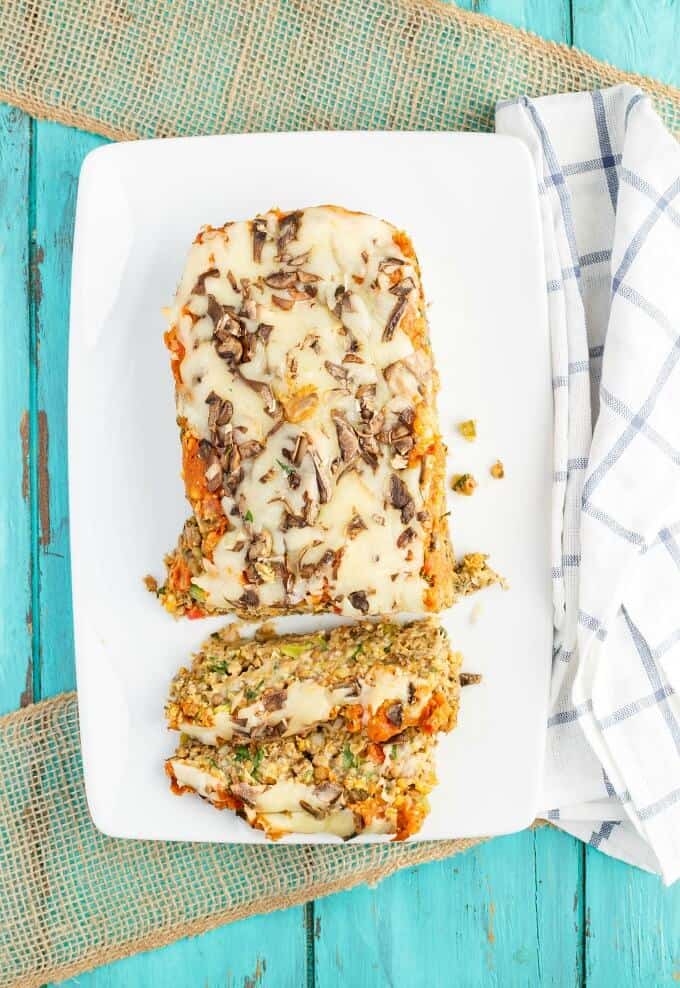 So it is no wonder I used them to make this vegetarian pizza meatloaf!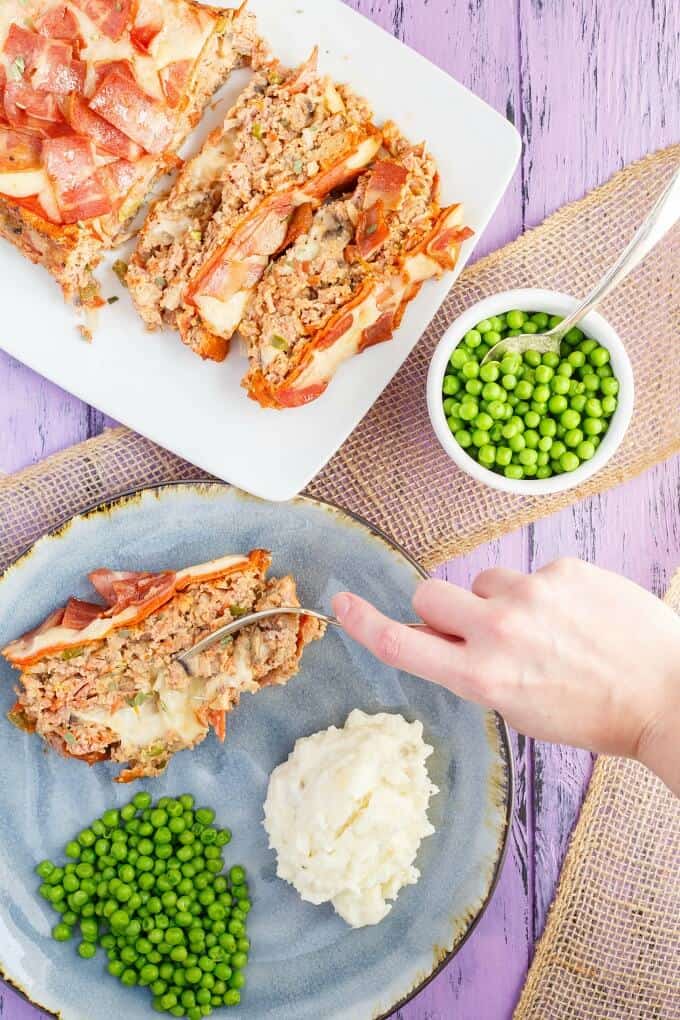 Yesterday's turkey pizza meatloaf is a huge hit here and I knew I would not be left out!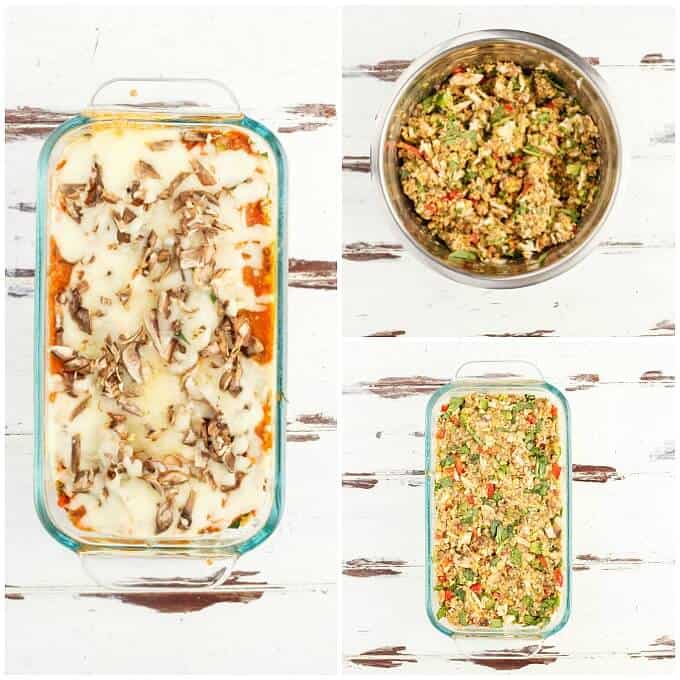 Instead of bacon, I use mushrooms to represent that meaty protein. I also use typical pizza ingredients like peppers, onions, and other delicious veggies to replicate that awesome flavour. Cheese is my best friend and I am not cheap here! Add as much (or as little) as you like and play around with your "toppings." It is okay if you don't care for a specific veggie: omit it and add more of another 🙂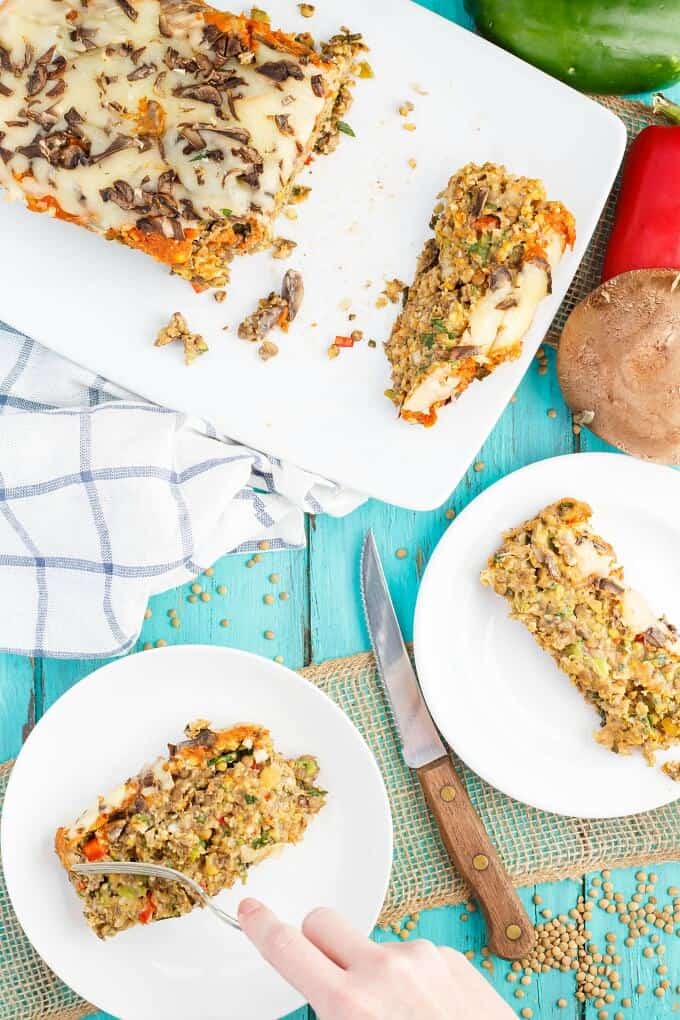 On the topic of vegetarian pizza meatloaf, last weekend my family and I were sitting around the fire talking about anything and everything. The discussion moved to vegetarian "meats" and why people call them meat if they contain no actual meat. It was a lot of fun to hear everyone's opinions!
And I completely agree that it is strange to call meals like this vegetarian pizza meatloaf, well, "meatloaf," but for some, they have made the transition and still want those classic meals. Nothing wrong with calling it a pizza lentil loaf but when searching online, new vegetarians may not know about lentil loaves. Their first thought is "vegetarian meatloaf."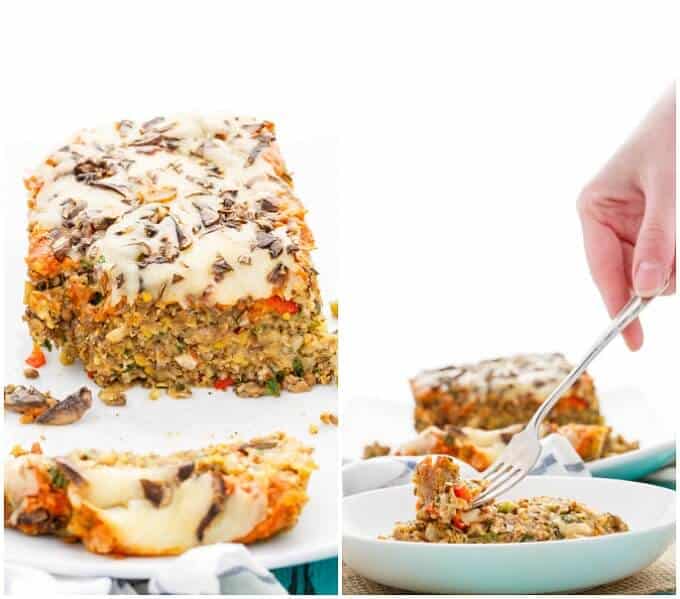 So whatever you call this recipe, it surely will have the word delicious in or around it 😉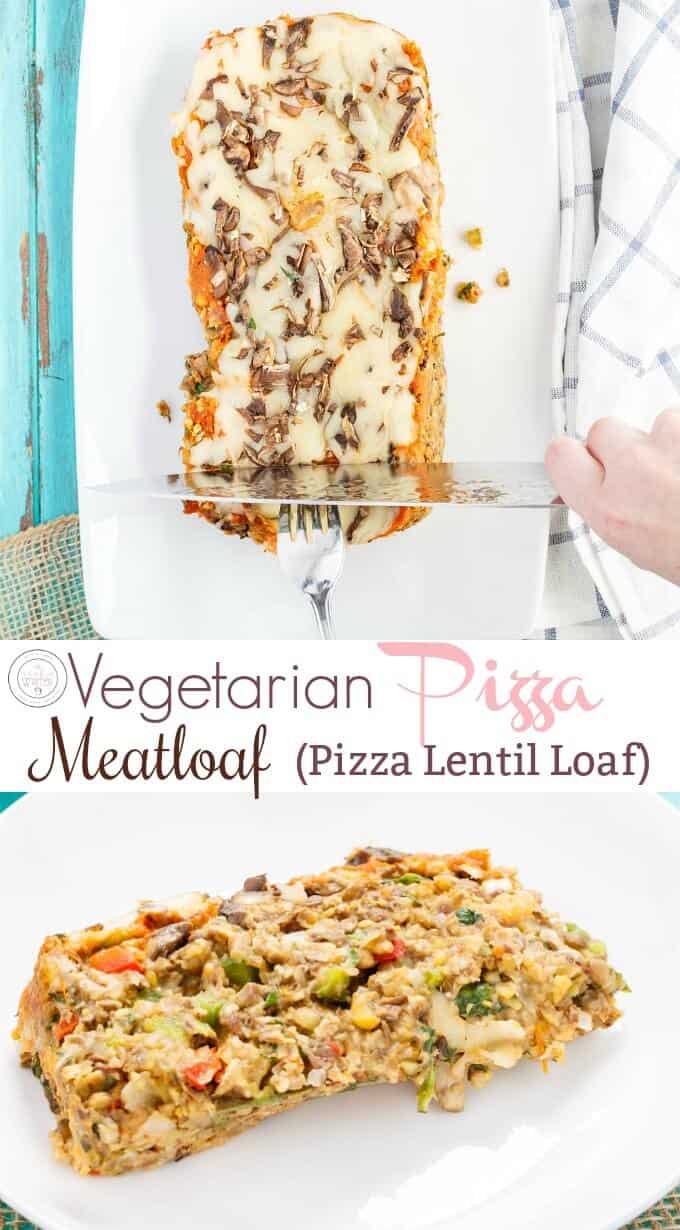 Need more lentil ideas?! Here are my recommendations: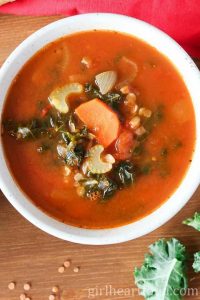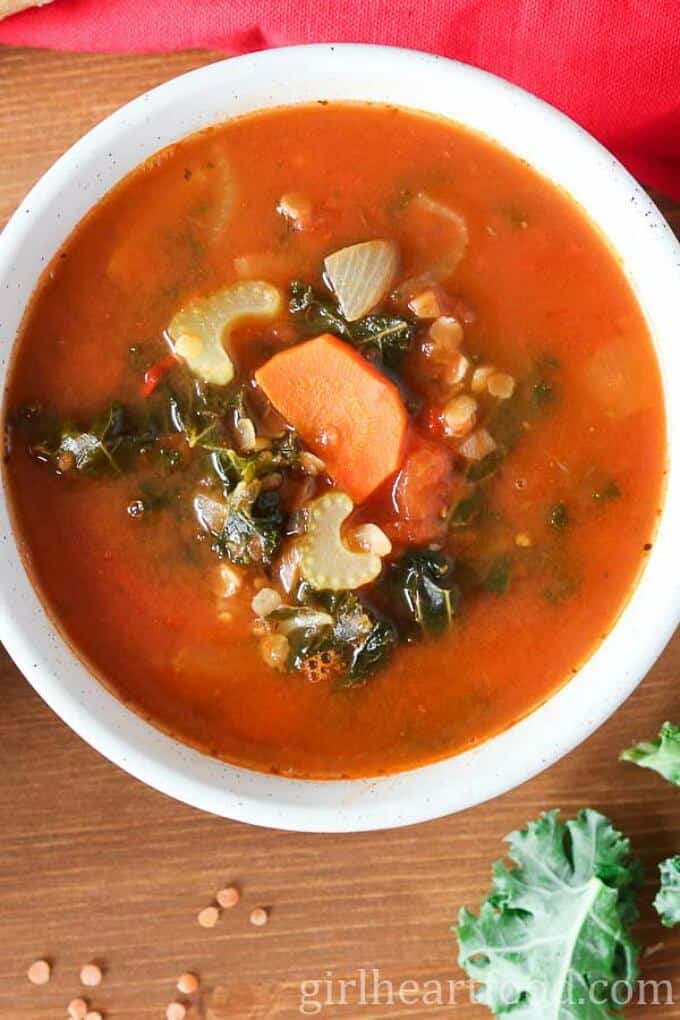 Spicy Lentil Soup with Kale from Girl Heart Food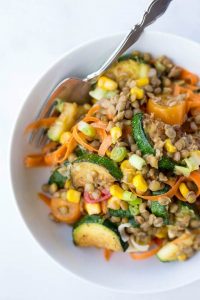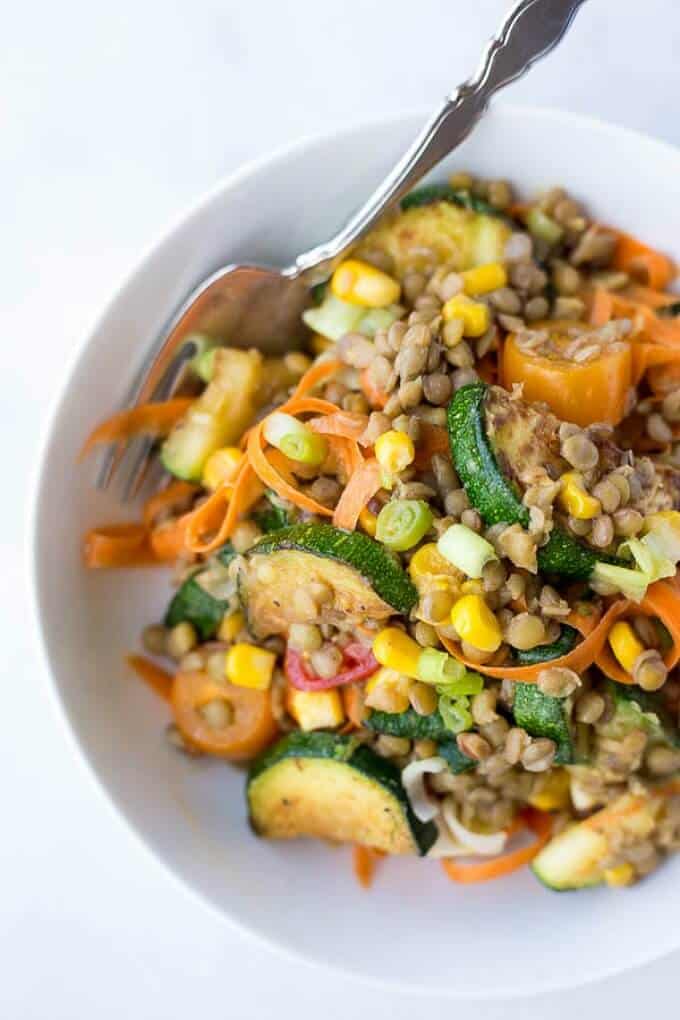 Honey Mustard Lentil Vegetable Salad from fooduzzi
Love this vegetarian pizza meatloaf (pizza lentil loaf)?! Try some of these recipes: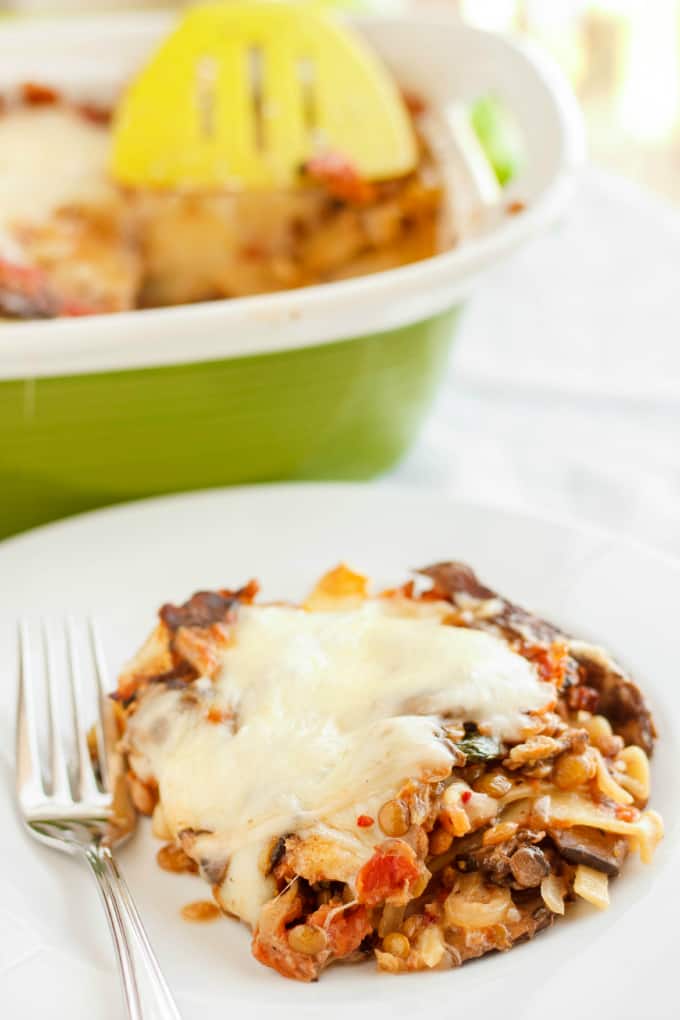 Lentil Lasagna in a Roasted Portobello Cream Sauce
Cranberry Lentil Bread