Back-to-school is upon us and I so need to get back into a routine! This turkey pizza meatloaf uses three different turkey meats to make the ultimate weeknight comfort food! #TurkeyMakesItEasy #CanadianTurkey #2meals1recipe
This is a sponsored post. I was fortunate enough to receive monetary compensation and/or products from Canadian Turkey. Though compensation was received, all opinions are my own and I would not recommend a product that I did not enjoy.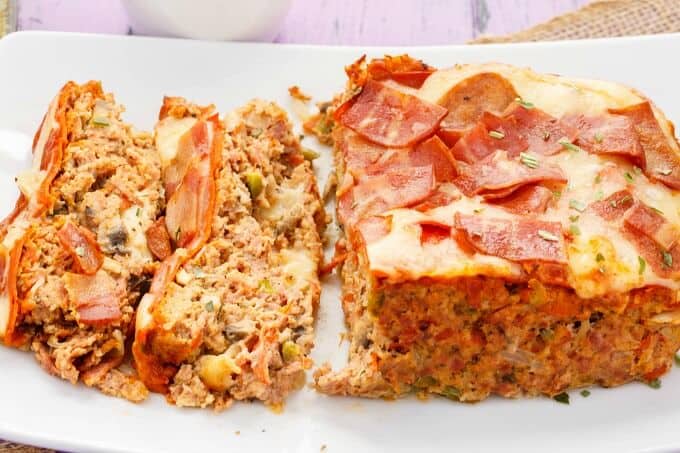 Not only am I back with a Canadian Turkey recipe today, but this is my first official #2meals1recipe post in a long time!
Late summer nights, fun day trips, and spending all my time with kiddo has thrown my schedule off whack but I am back in full swing! Beginning now until the end of December I will be back to my regular posting schedule 🙂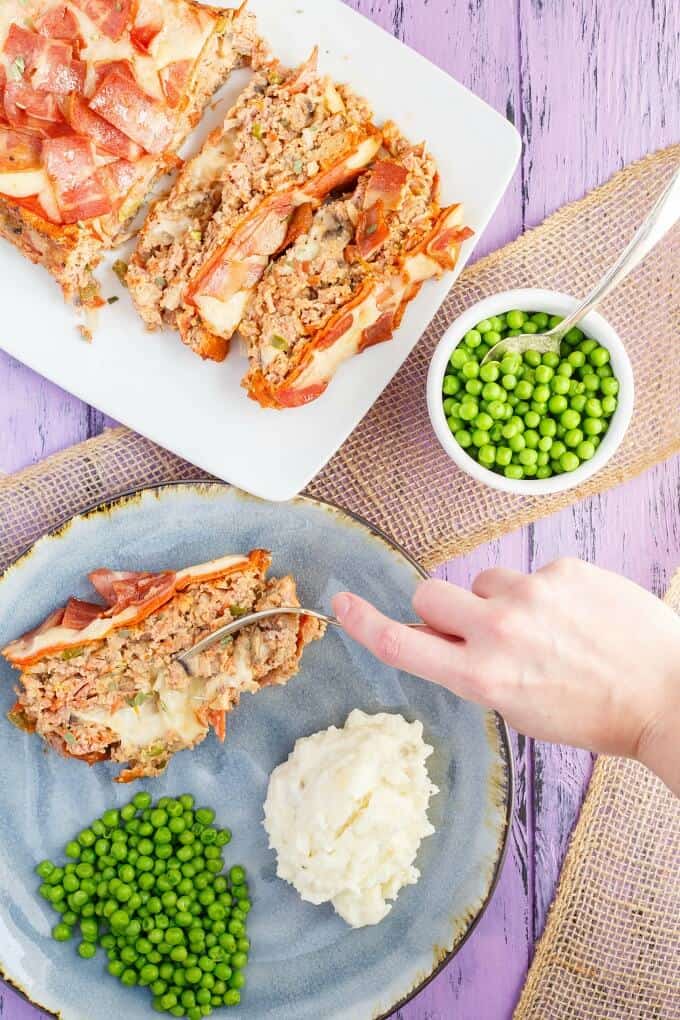 Speaking of schedules and routine, today's turkey pizza meatloaf fits right into our topics!
With summer coming to an end, it is time to think about back-to-school recipes, along with office lunches and snacks. We need all the help we can to create quick and easy weeknight meals, all the while remaining healthy (and delicious!)
I know my schedule will be eaten up again with extra curricular activities, so meal prep/batch-cooking is more important than ever.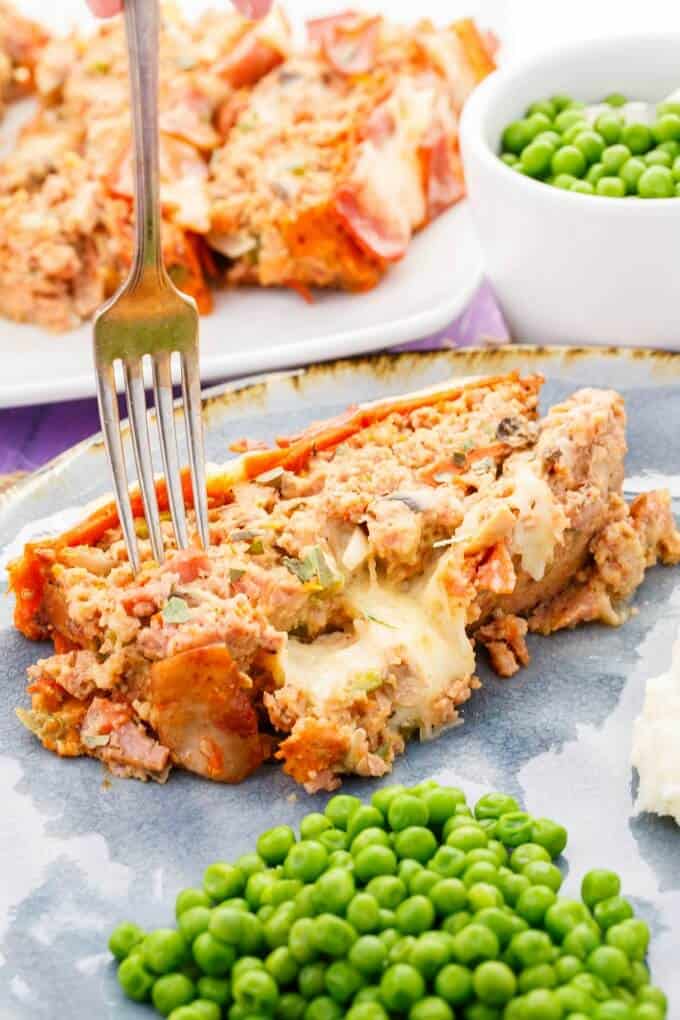 When it came to creating a new Canadian Turkey recipe, I knew this pizza meatloaf would do the trick! Simple, tasty, and packed full of lean protein, this was a HUGE hit with both my daughter and husband. "By far the best meatloaf you have made," is just one of the compliments I heard 🙂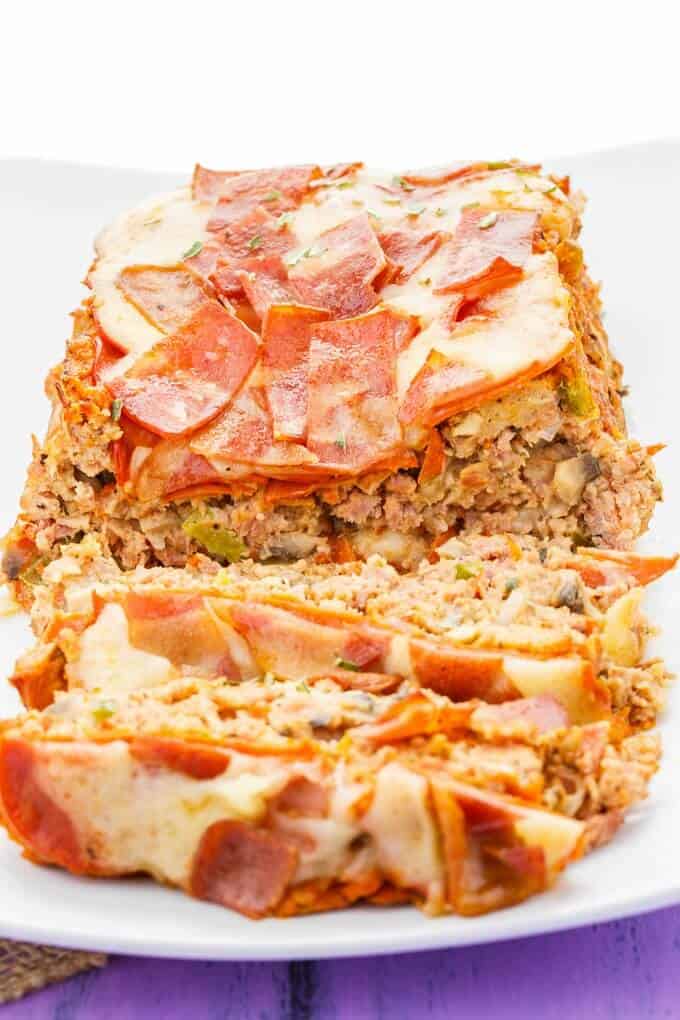 Honestly, I cannot say enough positive things about this recipe!
You can make a bunch to freeze (even go as far as making mini versions in muffin tins.) It is healthy and nutritious (sure, we have some cheese in there, but dairy is a nice part of our diets!) And it is loaded with Canadian Turkey!
When it comes to back-to-school recipes, remember that Canadian Turkey is your friend. You can:
Batch it! Perfect for freezing and meal prep (and leftovers!)
Get healthy! Great source of protein and nutrients.
Keep it simple! You can cook turkey ahead of time to freeze (perfect for homemade pizza night!)
Change things up! There are so many turkey cuts out there so you can get creative!
Boost it! Turkey can be added to so many meals: think soups, salads, and pastas!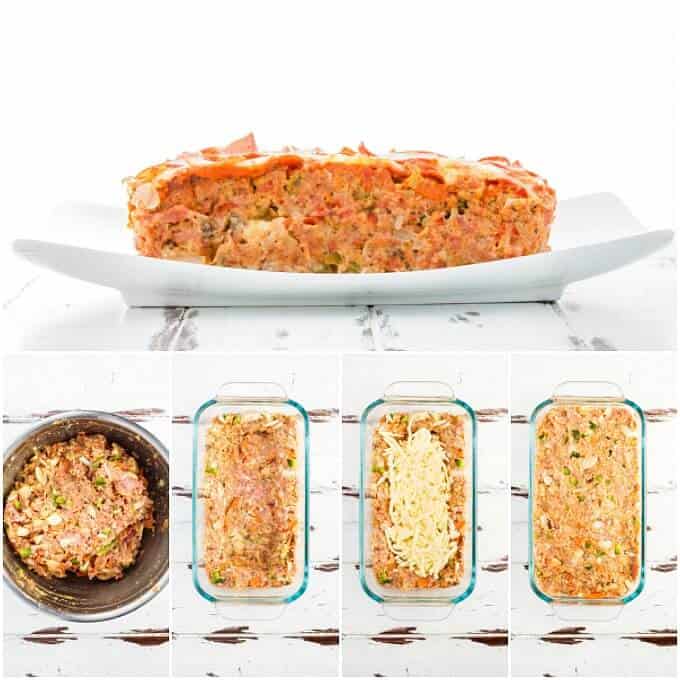 So don't stress out like me when it comes to back-to-school! Meal prep ahead and plan for some delicious recipes this fall 🙂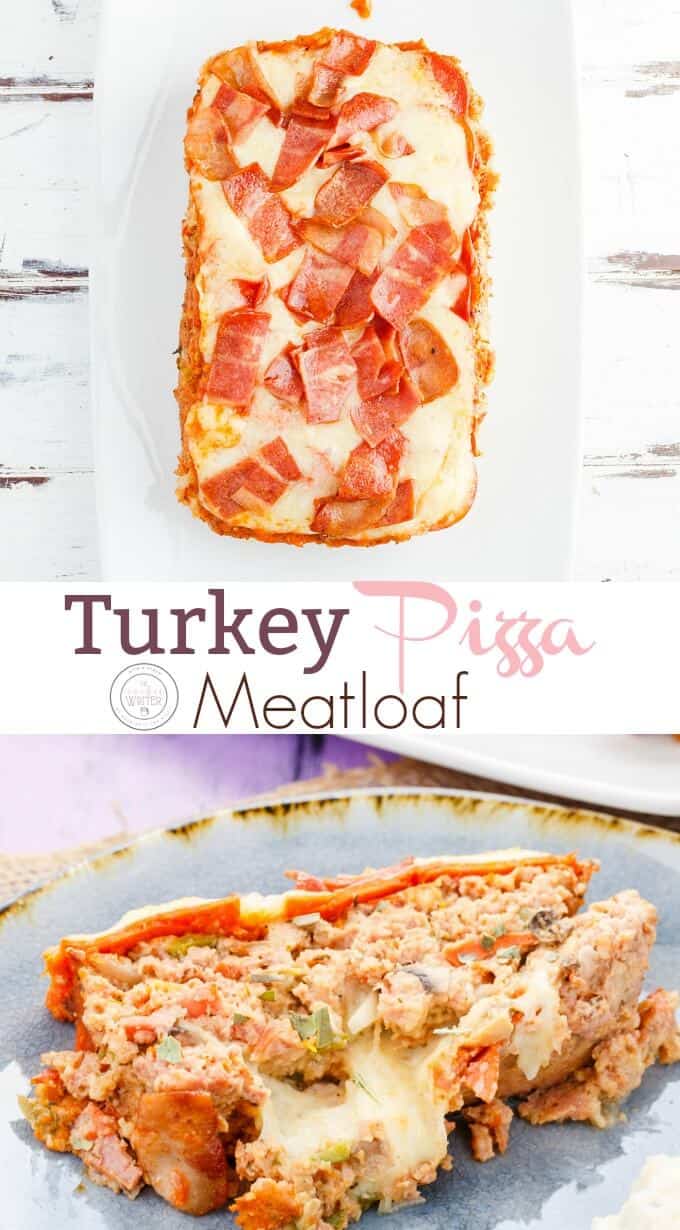 Need more turkey ideas?! Here are my recommendations: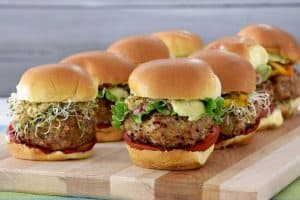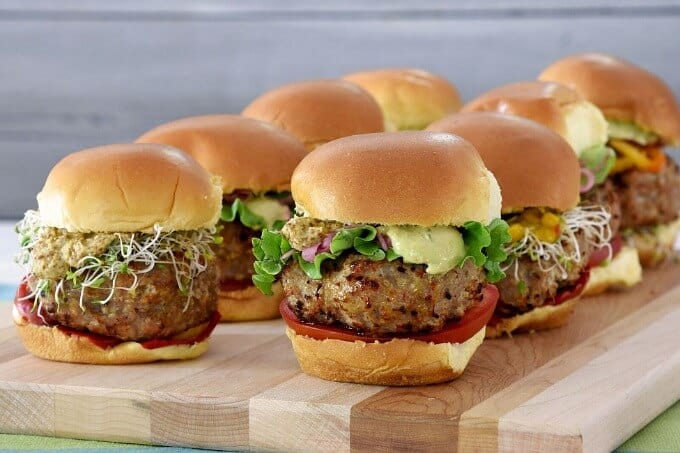 Green Goodness BBQ'd Turkey Sliders from Canadian Turkey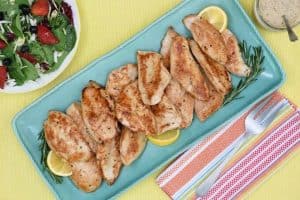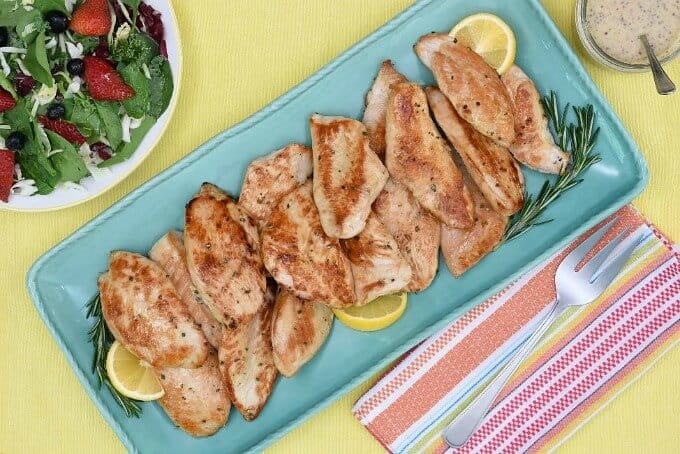 Quick & Tasty Honey Lemon Rosemary Turkey Tenders from Canadian Turkey
Here is the sneak peek of the vegetarian pizza meatloaf (pizza lentil loaf) going live tomorrow!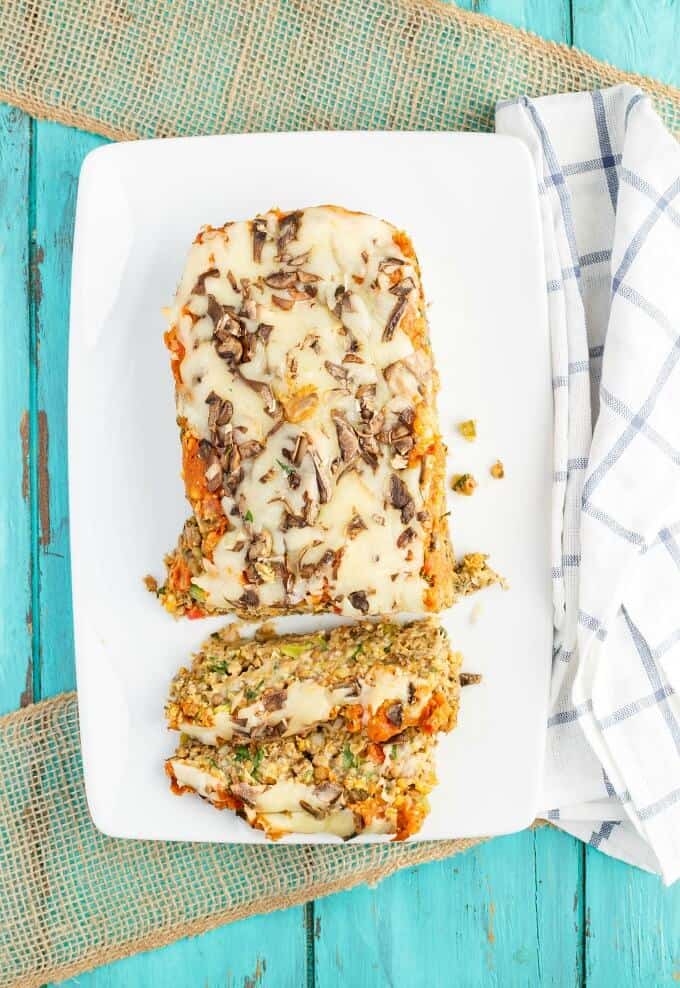 Love this turkey pizza meatloaf?! Try some of these recipes: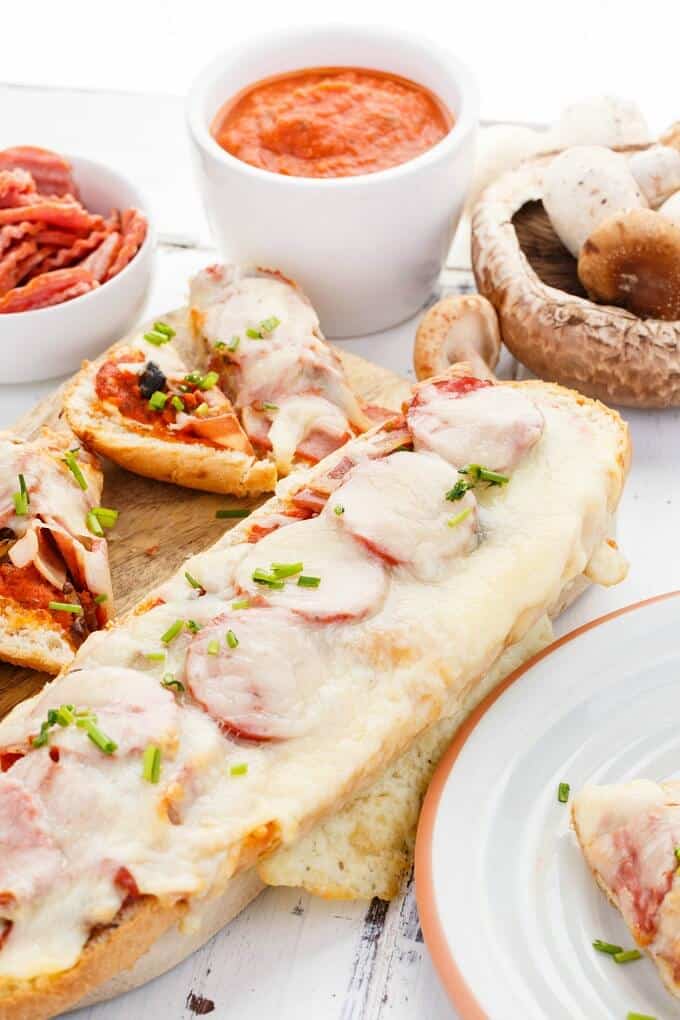 Turkey Pizza Bread (Semi-Homemade)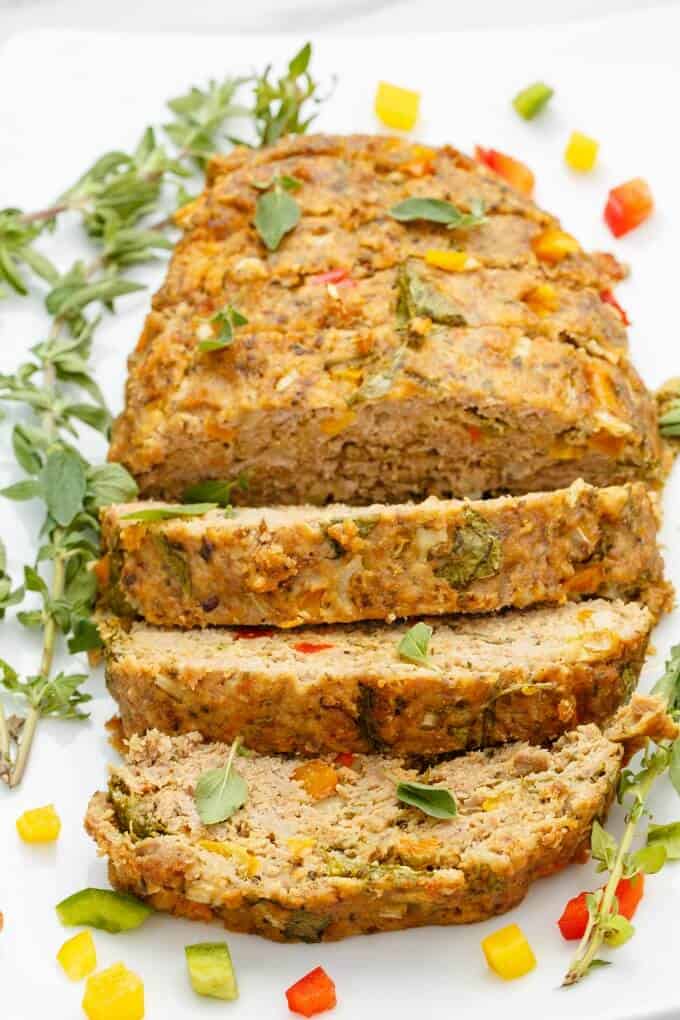 Slow Cooker Turkey Meatloaf (Veggie Loaded!)