All my garden tomatoes are coming in and I am eating them as quick as I can! These tomato-mozzarella stacks are the perfect romantic appetizer for a date night in!
Hello, garden produce!
I have been waiting so long for you!
Fresh tomatoes are one of my favourite ingredients to work with. Naturally sweet, they are great raw or cooked. And you bet I have been eating cherry tomatoes right off the vine whenever I get the chance 😉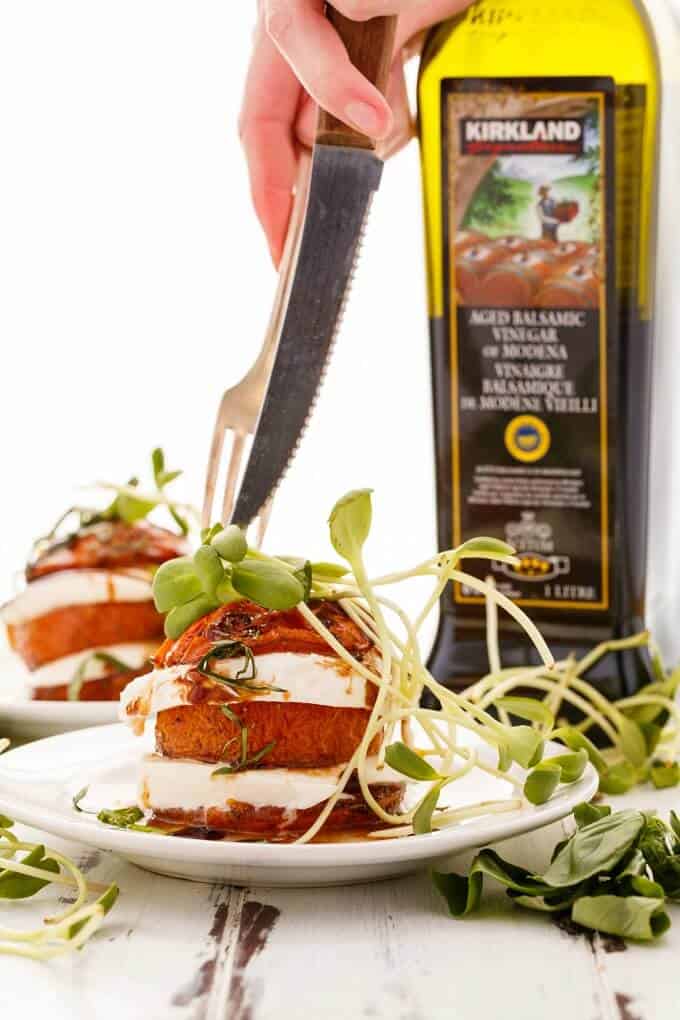 These tomato-mozzarella stacks are not new to me. I actually created this recipe all the way back in January! Yes, sometimes I do plan ahead!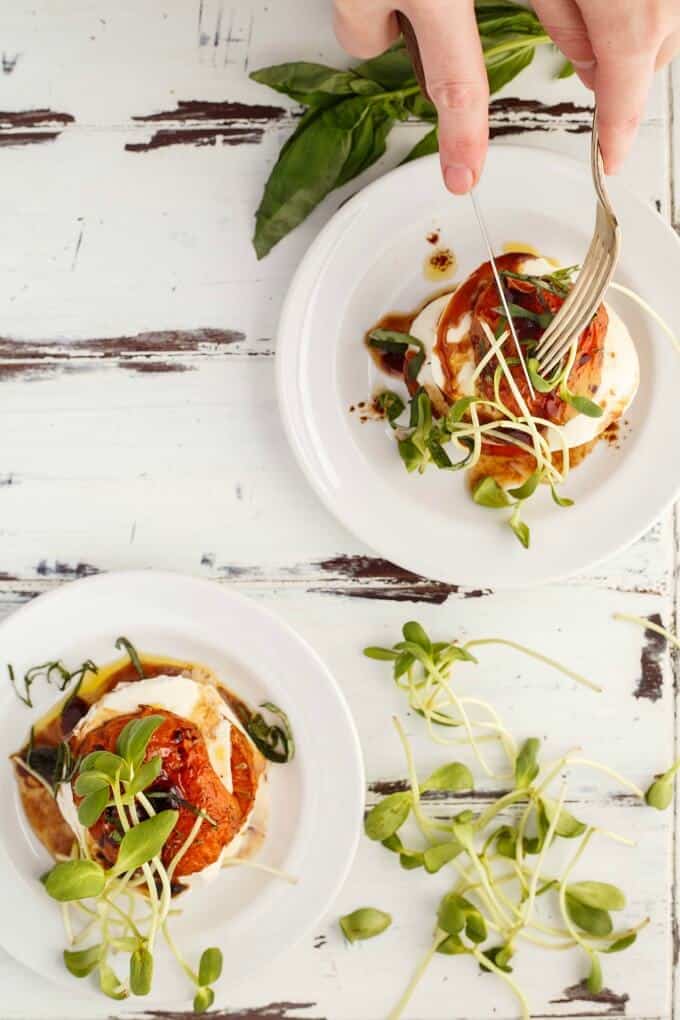 My inspiration definitely comes from my favourite local restaurant. Chanterelle calls this recipe buffalo mozzarella cheese, tomato confit and aged balsamic. Which makes sense because they use actual buffalo cheese! I, however, do not, haha. Just a nice, soft, Canadian mozzarella cheese that pairs so nicely in this dish! Seriously, fresh mozzarella is sooooooo good! I would say it is a top 3 cheese for me (and that says a lot since I love cheese in general!)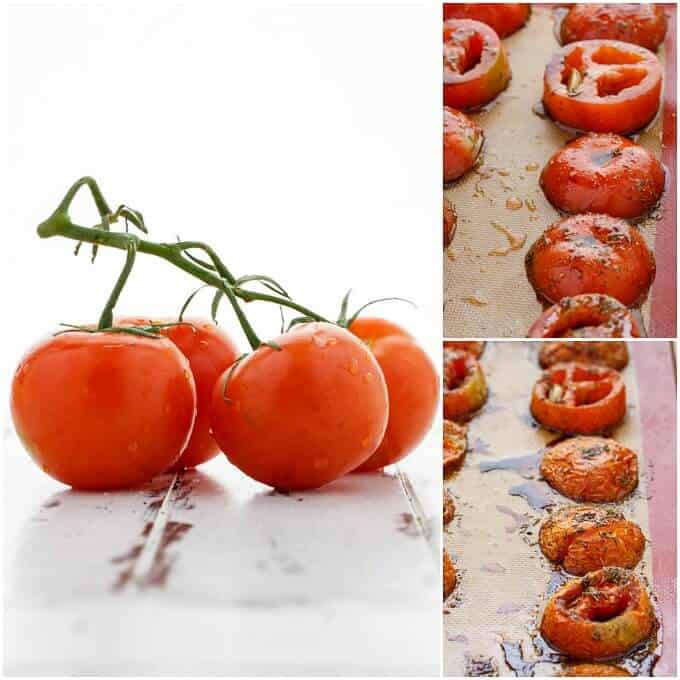 Any of your favourite larger tomato varieties will work in this recipe. Originally I used tomatoes on the vine. But I would love to try these tomato-mozzarella stacks with lemon boy or zebra tomatoes (I go crazy with my tomato varieties in the garden!)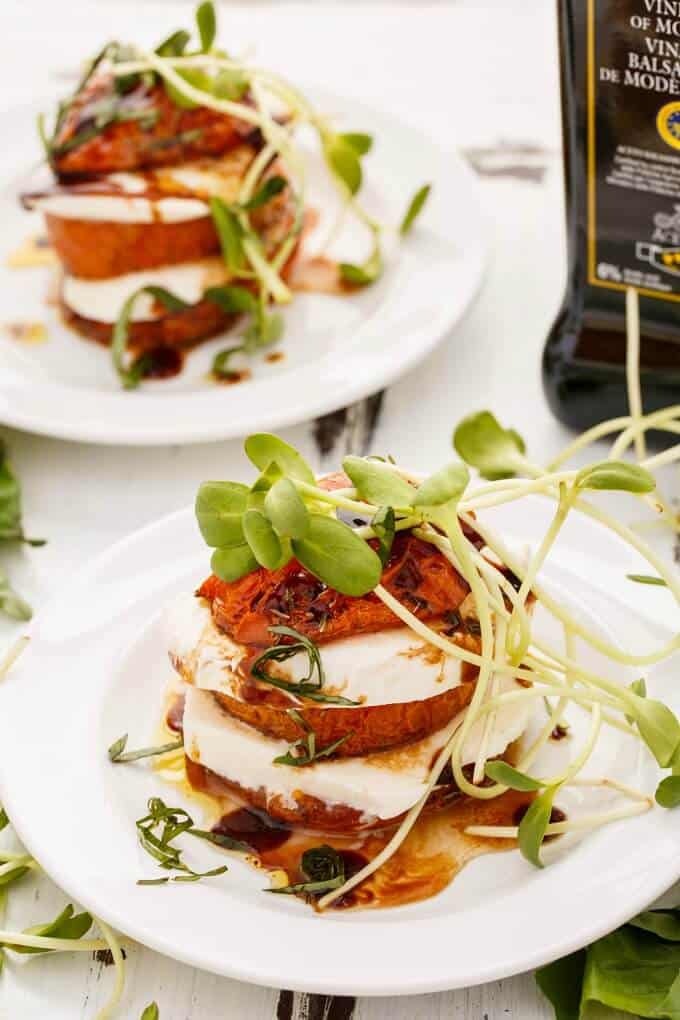 Lastly, along with the fresh tomatoes, balsamic vinegar plays an important role in this recipe.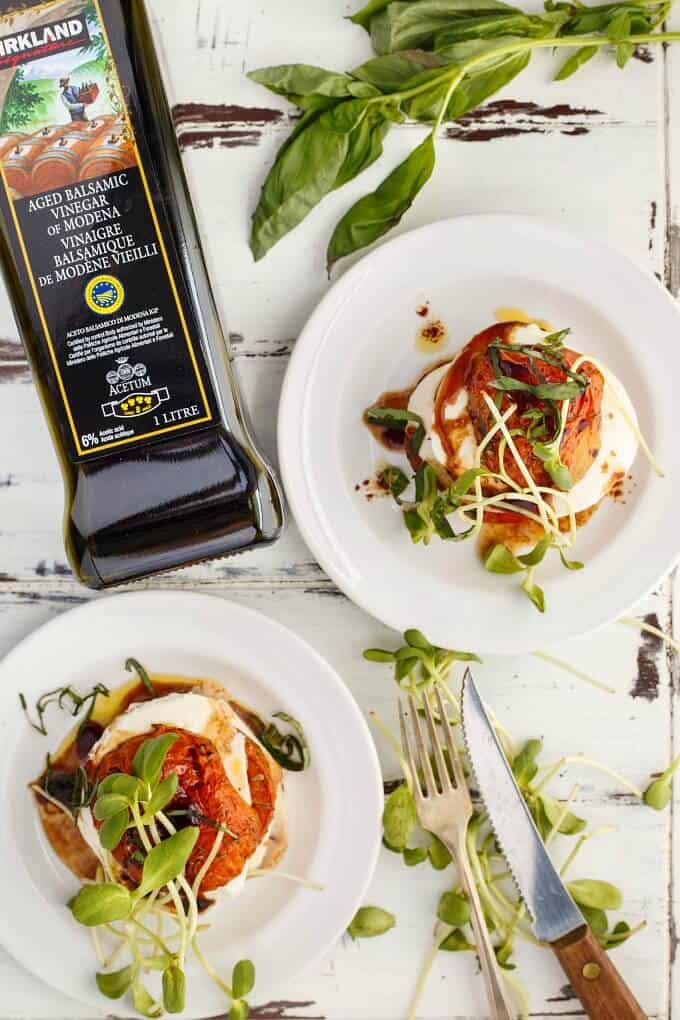 Since its flavour will be strong here, you want one that is half-descent quality. I really like Costco's Kirkland brand aged balsamic vinegar. Good flavour for a half descent price. Maybe one day I will win the lottery and get to enjoy really expensive balsamic vinegar to see how the quality differs! Seriously, I could drink balsamic vinegar 😉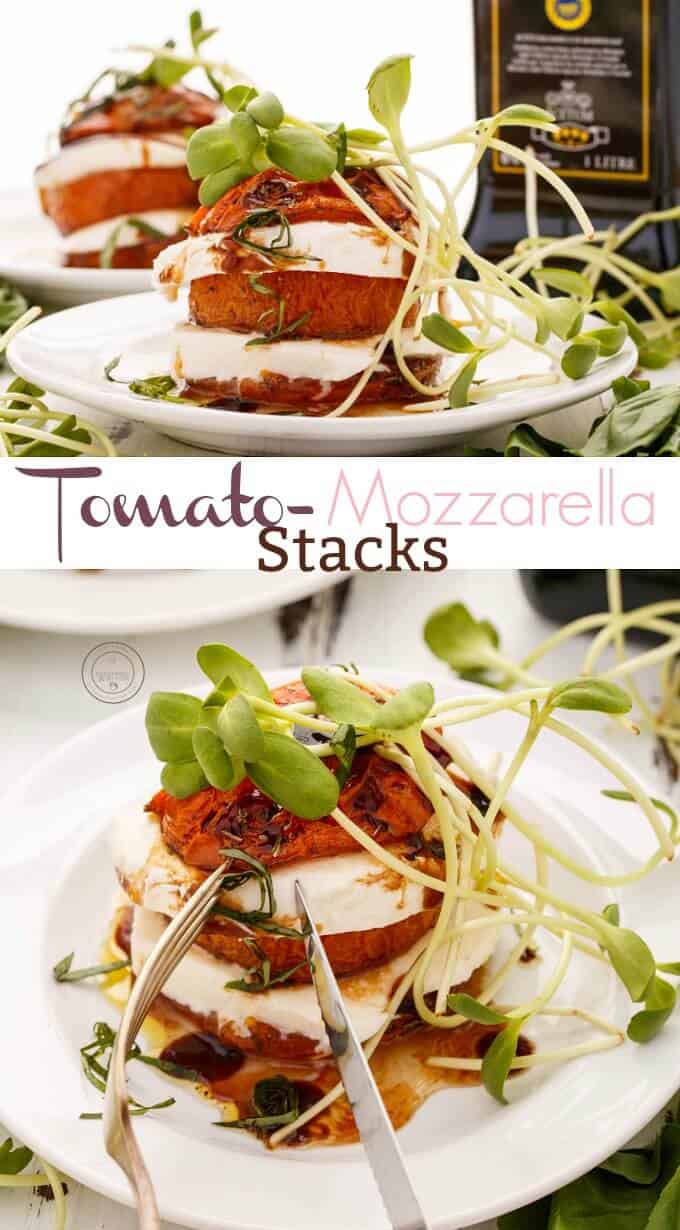 Need more tomato recipes?! Here are my recommendations: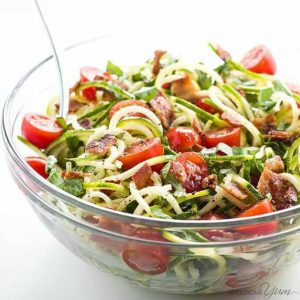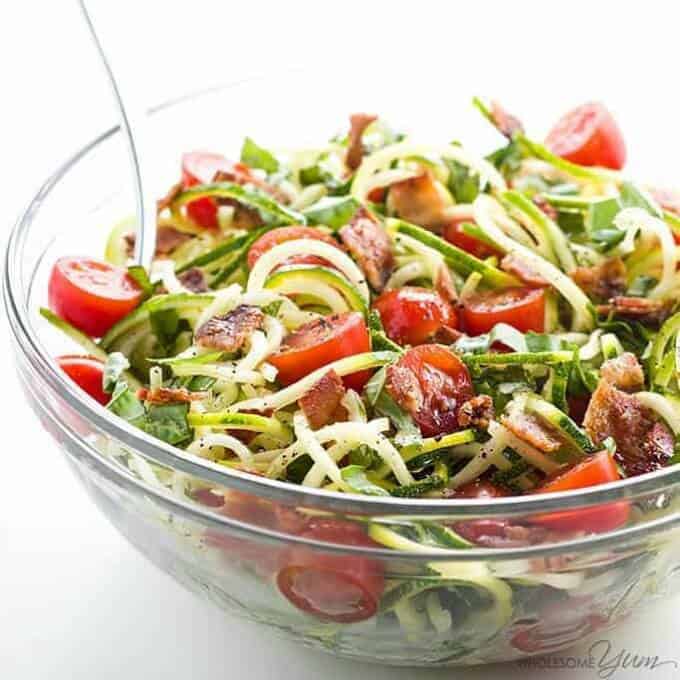 Zucchini Noodle Salad Recipe with Bacon & Tomatoes from Wholesome Yum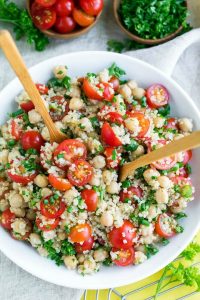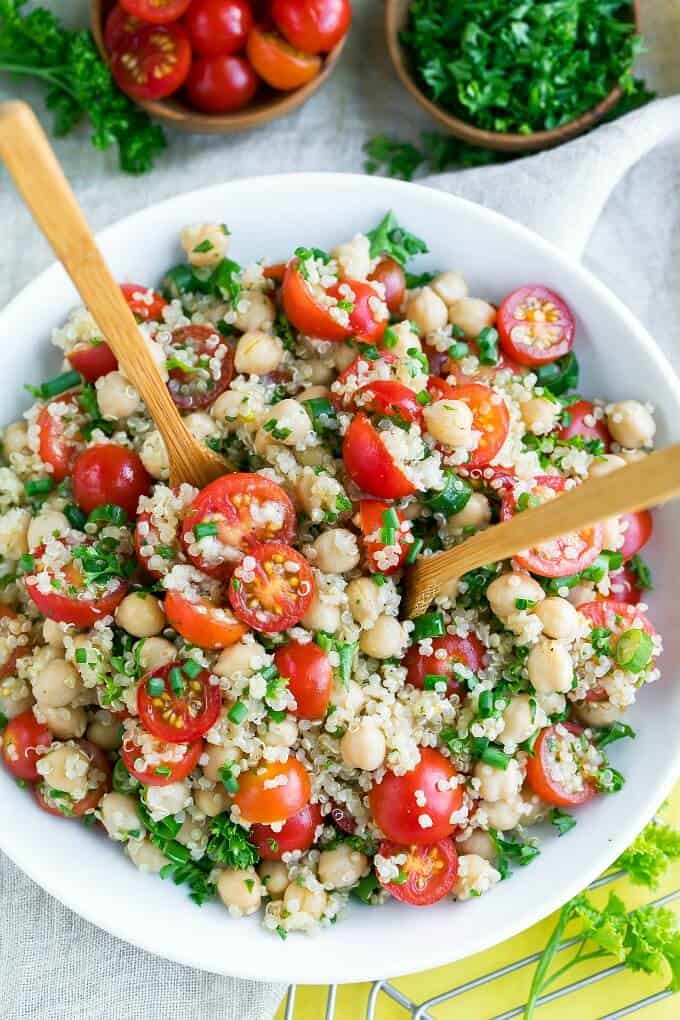 Tomato Quinoa Salad from Peas and Crayons
Love these tomato-mozzarella stacks?! Try some of these recipes: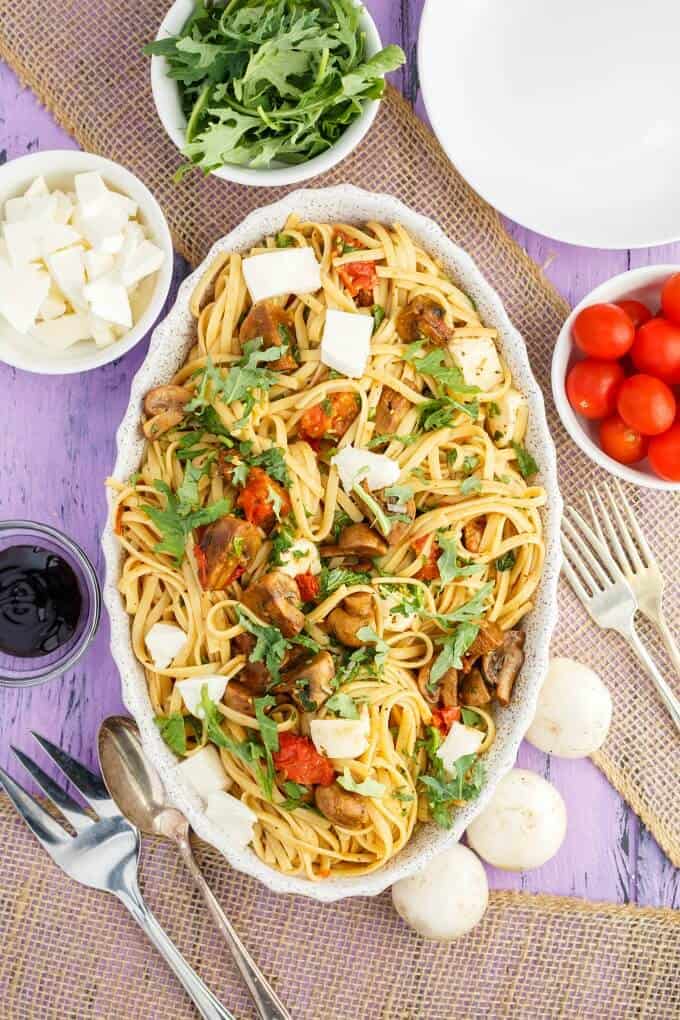 Roasted Mushroom Caprese Pasta
Homemade Fresh Tomato Sauce (Garden Approved!)