Mushrooms, tomatoes, and cheese, oh, yes! This (vegetarian) roasted mushroom caprese pasta is my latest favourite, and you can bet it has been made MANY times! #2meals1recipe
I told you today's recipe was a good one!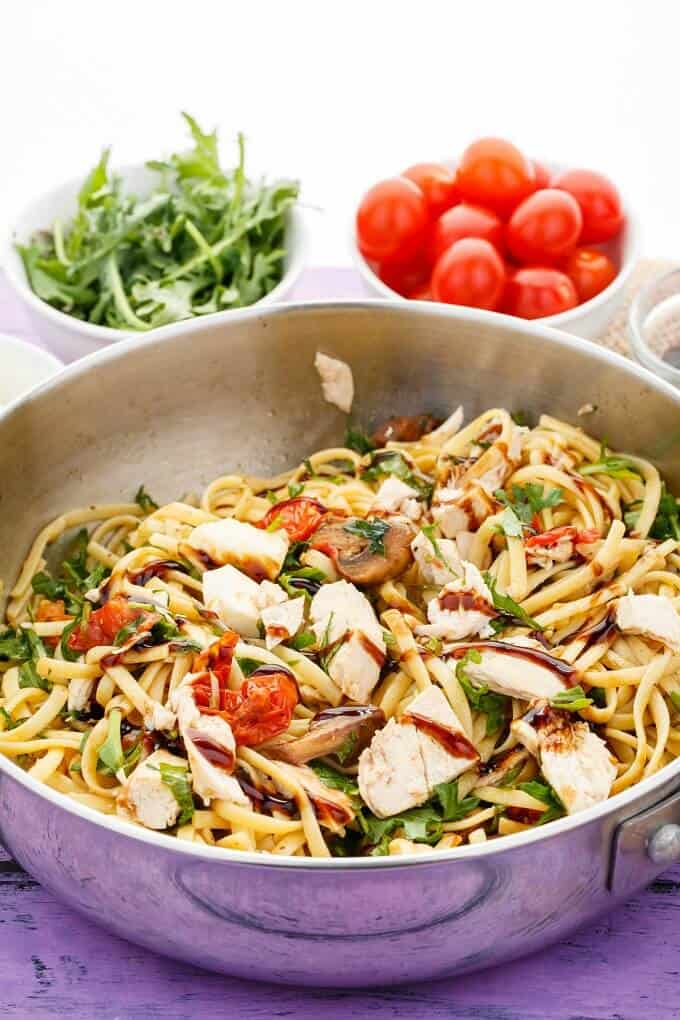 In case you missed it, yesterday's roasted chicken caprese pasta was our meat-meal. The only real difference between the two is that one uses chicken while the other doesn't 😉 And you don't even have to cook up chicken if you don't want to! Leftovers work perfectly 🙂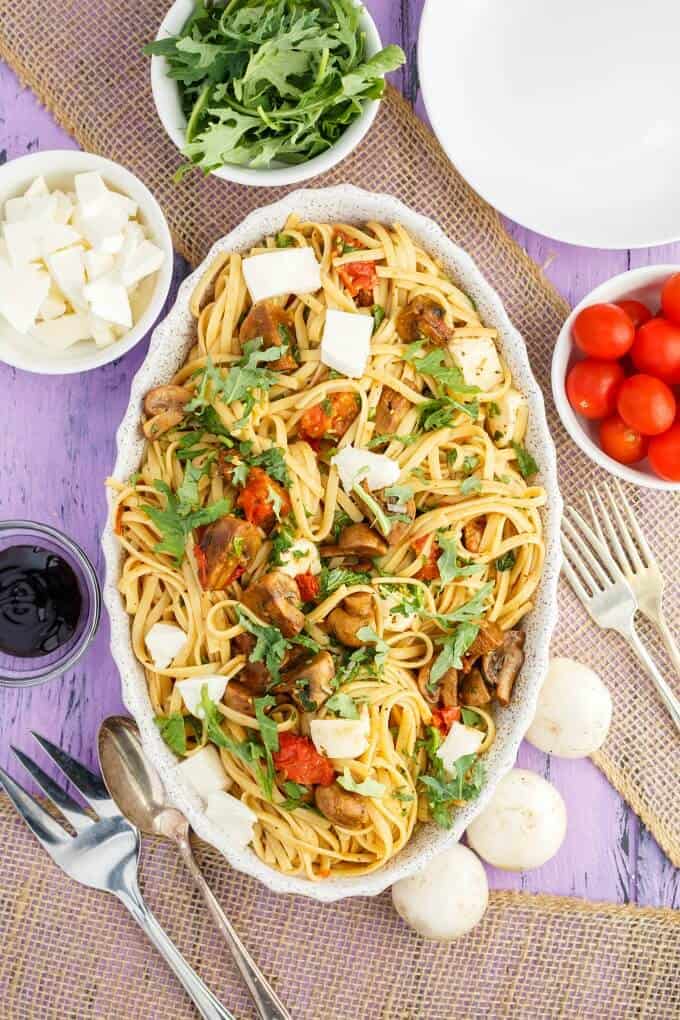 However, in this recipe, mushrooms get all the love! I am telling you, roasting vegetables does something amazing. Time and time again I have said if I could only cook veggies one way, it would be roasted!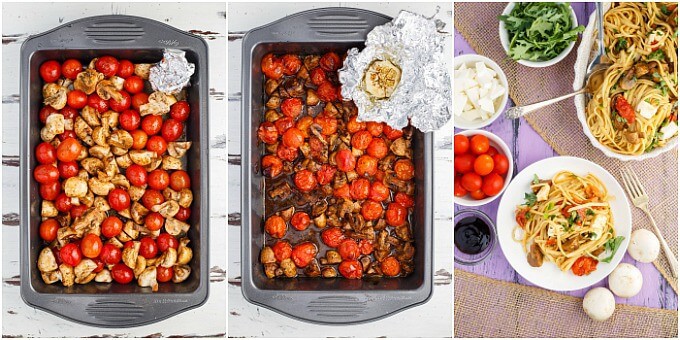 But with summer around the corner, grilled veggies are a very close second! Making this roasted mushroom caprese pasta perfect for those hot days (we even use our side burner to boil pasta outside!)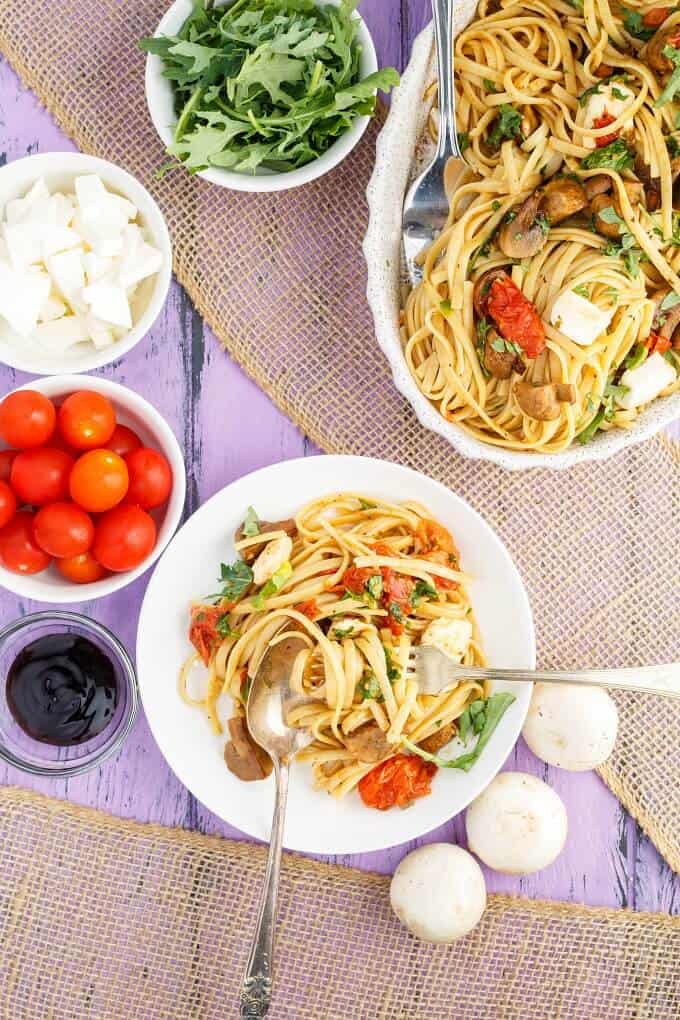 Arg, I swear, every time I go to write "caprese pasta" I write "caprese salad." Makes sense as caprese salad is your typical recipe 😉 And I do have caprese salad recipes on the blog that can easily be made vegetarian!
Roasted Potato and Chicken Caprese Salad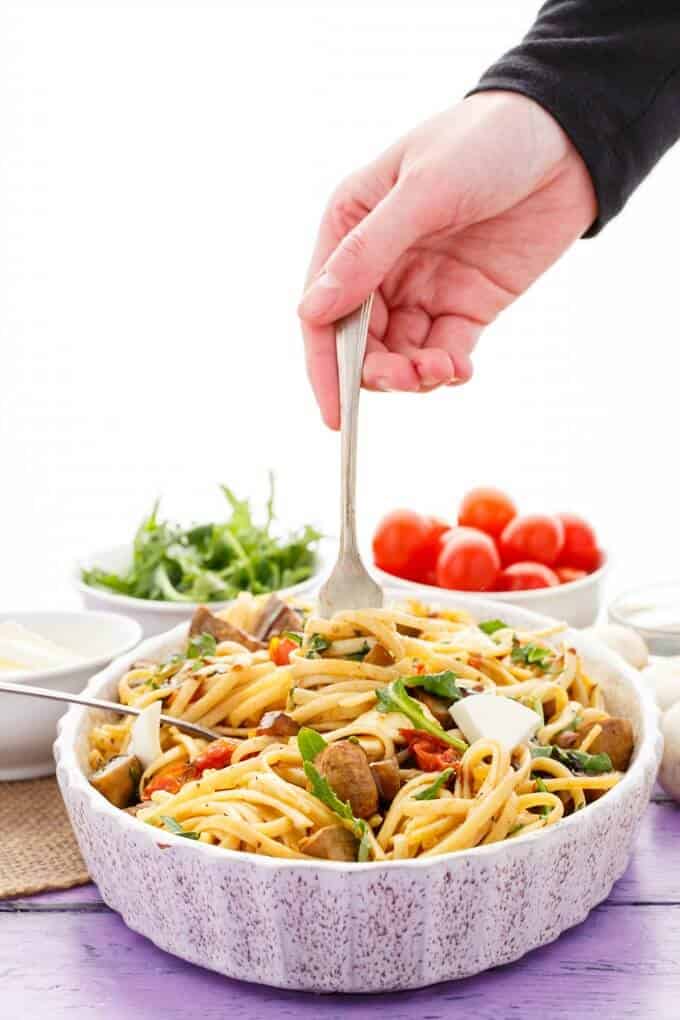 Caprese always goes over well with a crowd! It is one of those meals that I could eat every day (along with poutine, lasagna, and chocolate, lol.) And while I do deem it "healthy," you must remember, everything in moderation! Especially that fresh mozzarella cheese (though, that has never stopped me!) Give me all the cheese!!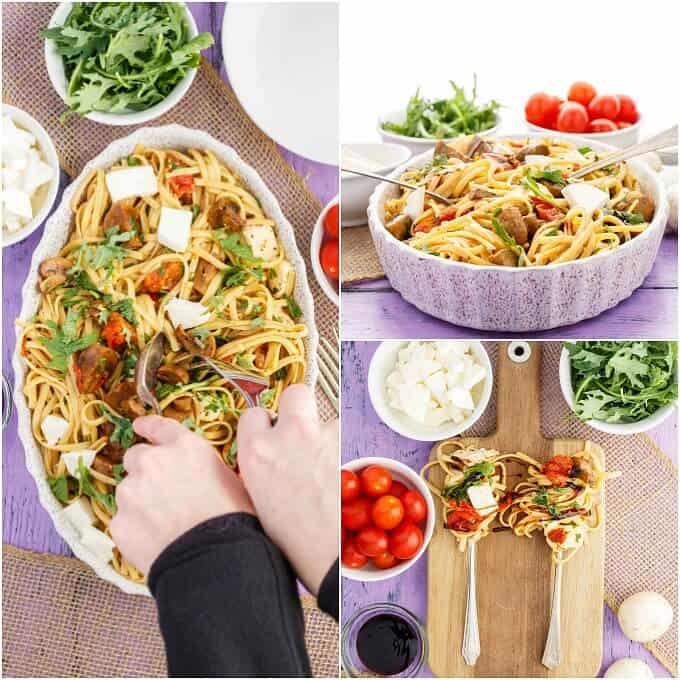 PS: Recipe is easily made vegan by omitting the cheese! Then again, food has come so far nowadays that I am sure there is some delicious vegan cheese substitute you can use here 🙂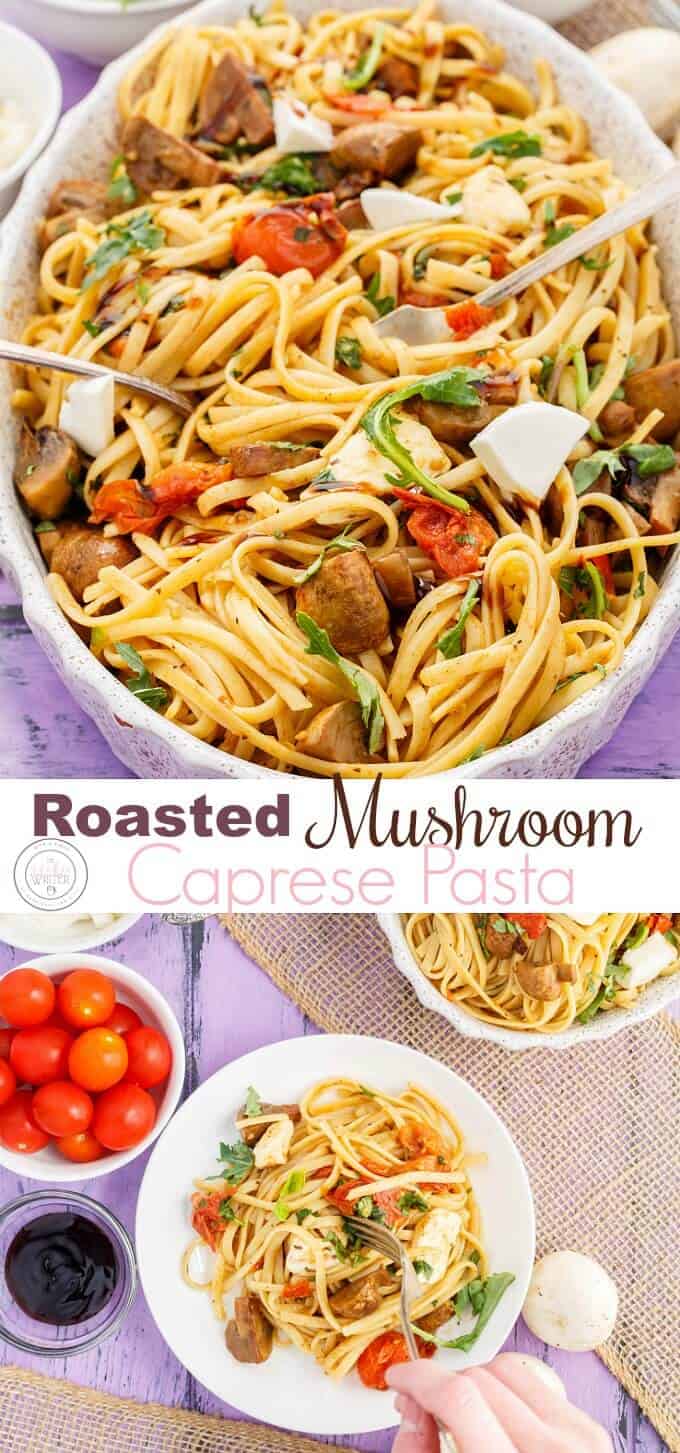 Need something to pair this meal with?! Here are my recommendations: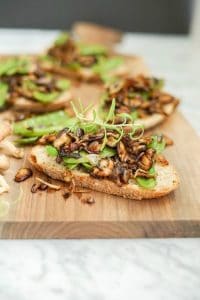 Roasted Mushroom, Onion, and Snow Pea Crostini from eyepoppercandy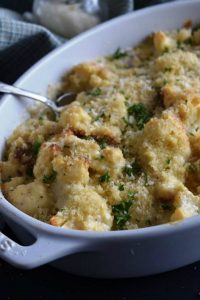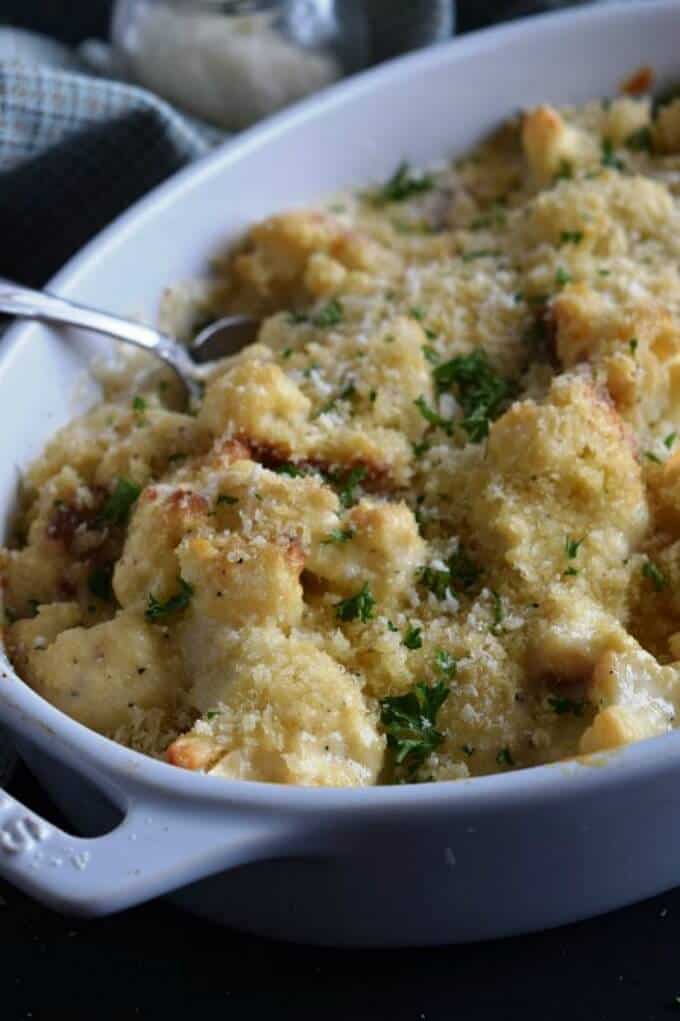 Oven Roasted Cauliflower and Cheddar Gratin from Lord Byron's Kitchen
Love this roasted mushroom caprese pasta?! Try some of these recipes: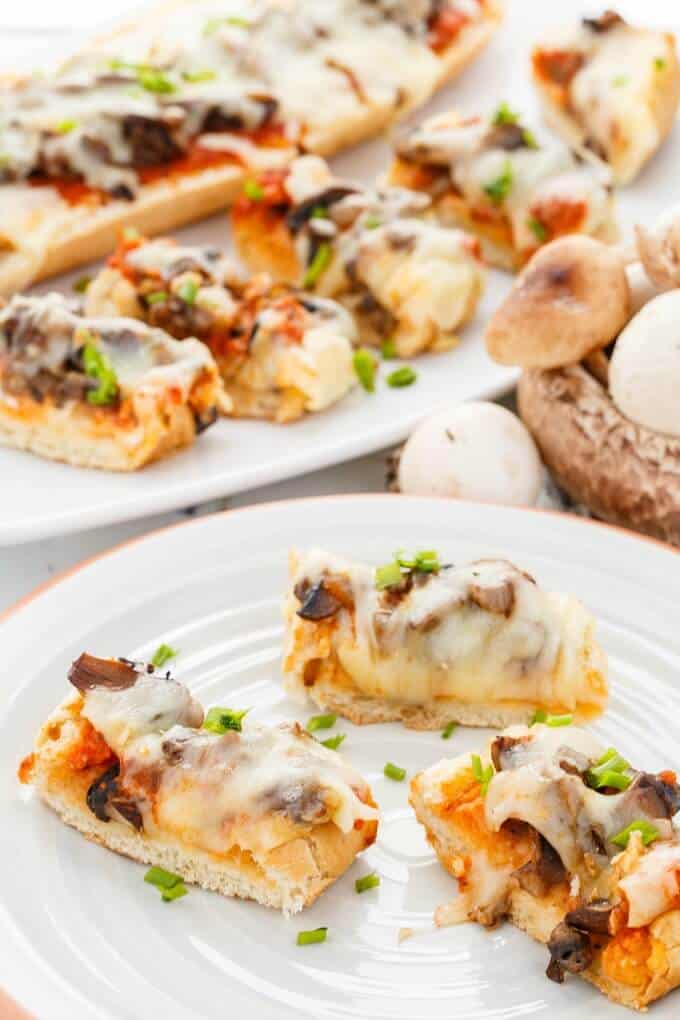 Vegetarian Mushroom Pizza Bread (Semi-Homemade!)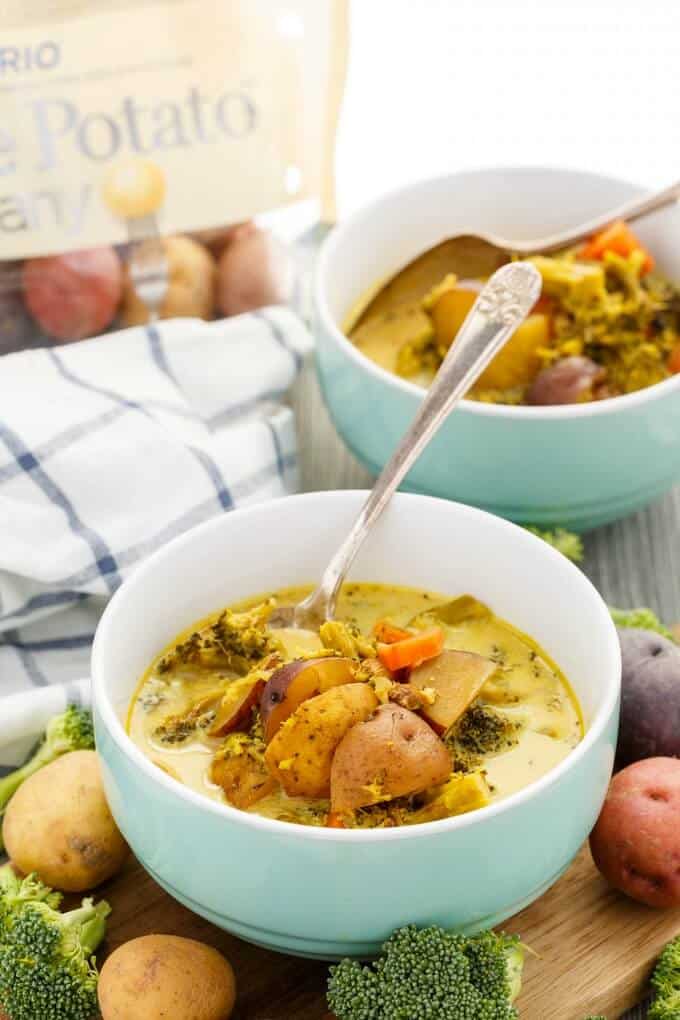 Roasted Potato-Vegetable Soup (Vegan Version Included)