Gravy doesn't need to be hard, or contain meat, to be delicious! This vegetarian mushroom gravy contains bold flavours, is easy to make, and by using oil instead of butter, you have a vegan gravy!! 
The wonderful weekend is over and we are back to the work week!
Kiddo and I spent a good chunk of our Saturday working on the front yard.
Since the pool installation at the end of August last year, our grass in the front has looked, well, it hasn't been grass! The machines really did a number on our yard. Thankfully our neighbours have been understanding and realize that we do plan to eventually get sod (should be this week!) Still lots of landscaping to do around the pool, but hey, we always manage 😉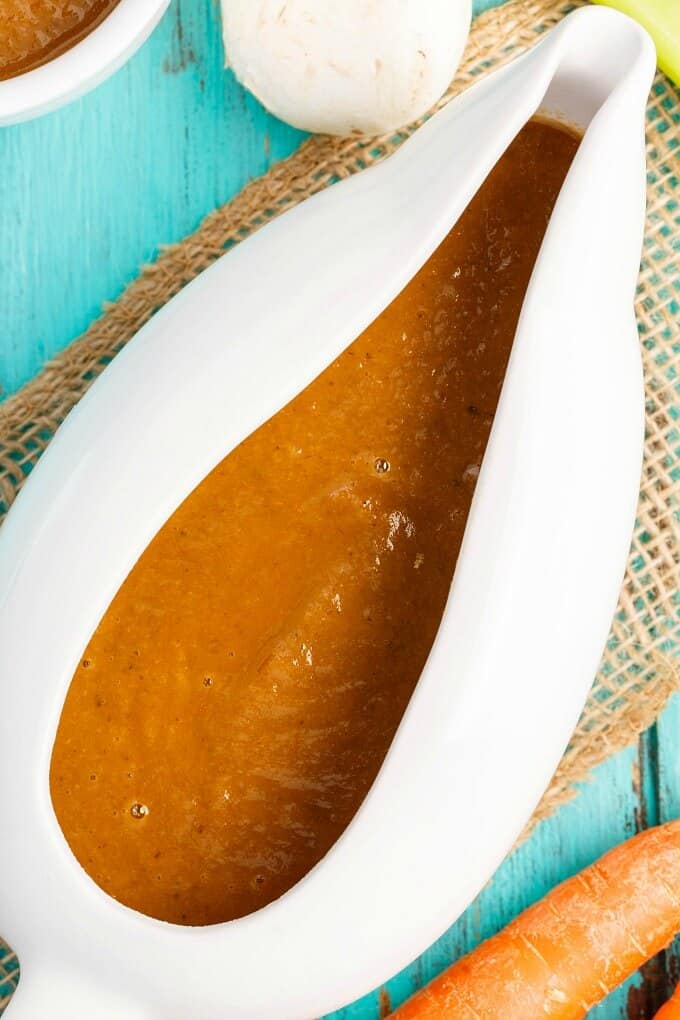 Before the weekend even began I had this vegetarian mushroom gravy ready to go! That is because we knew we were indulging in homemade poutines!! Poutines are my FAVOURITE MEAL EVER! Seriously, a true Canadian meal, I eat it at least once a week from our favourite poutine store that makes their own homemade gravy. It can add up quickly, but with how expensive cheese curds are, I don't find their prices crazy for the amount you get.
My last poutine was 3.5 lbs… Yes, I ate it ALL!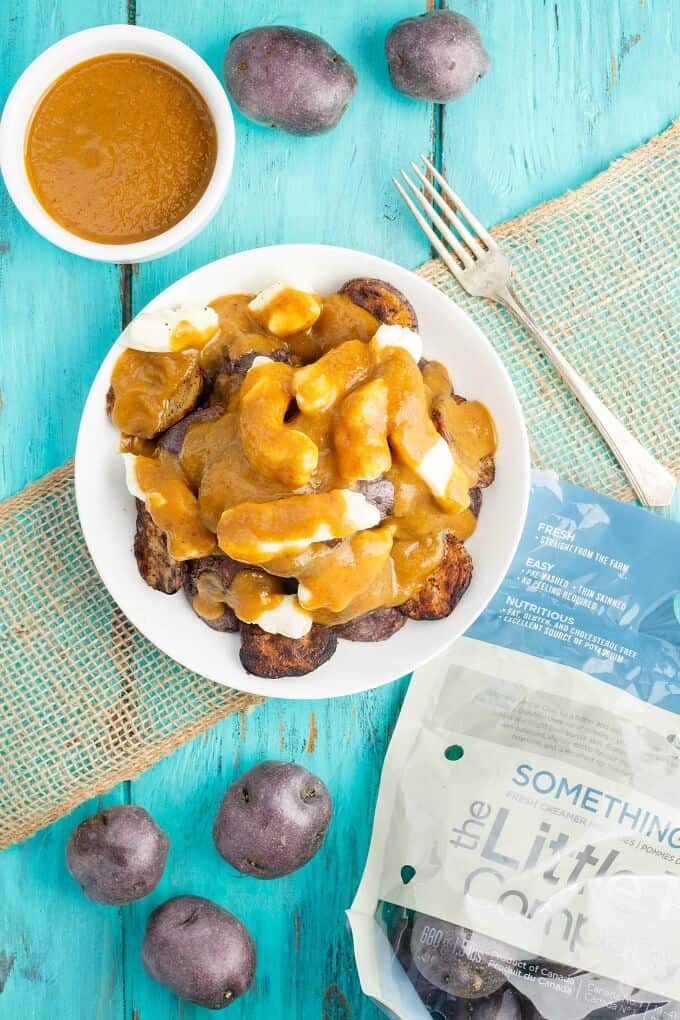 Don't worry, tomorrow's grilled potato poutine in partnership with The Little Potato Company is not that big, but it sure is filling! Something about Creamer potatoes instead of fries just makes the dish more filling.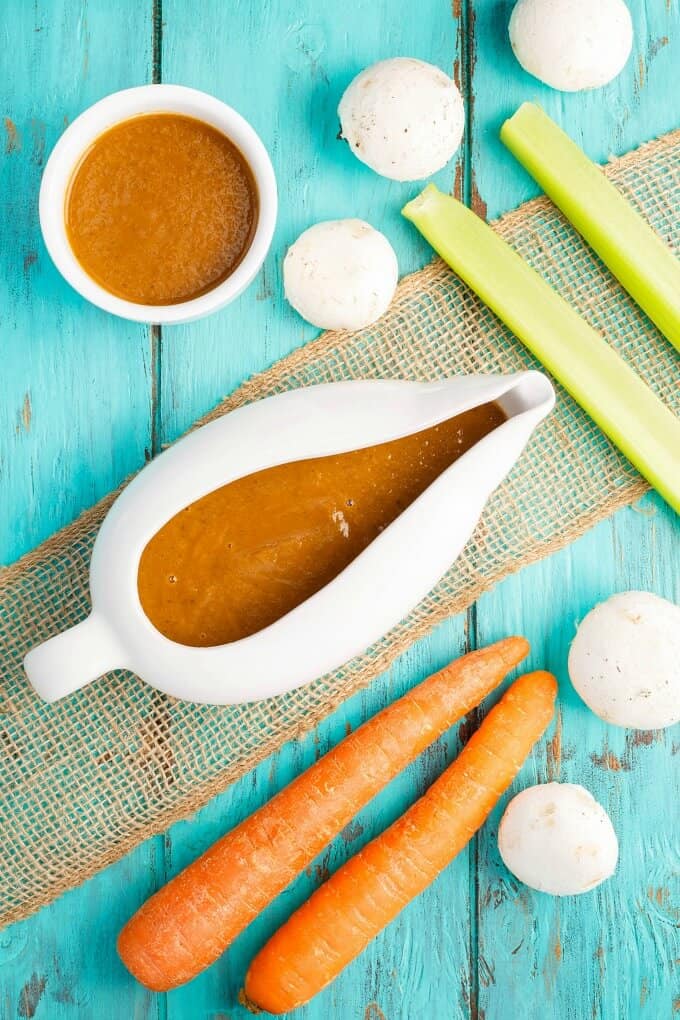 However, this vegetarian mushroom gravy is not just for poutines! Perfect for holiday dinners, hot sandwiches, or a more robust mac & cheese, people won't even realize that meat is missing! It is also easily made vegan by using oil instead of butter. I actually like to mix butter and oil (something I have done since I was a kid!) But it is all up to you!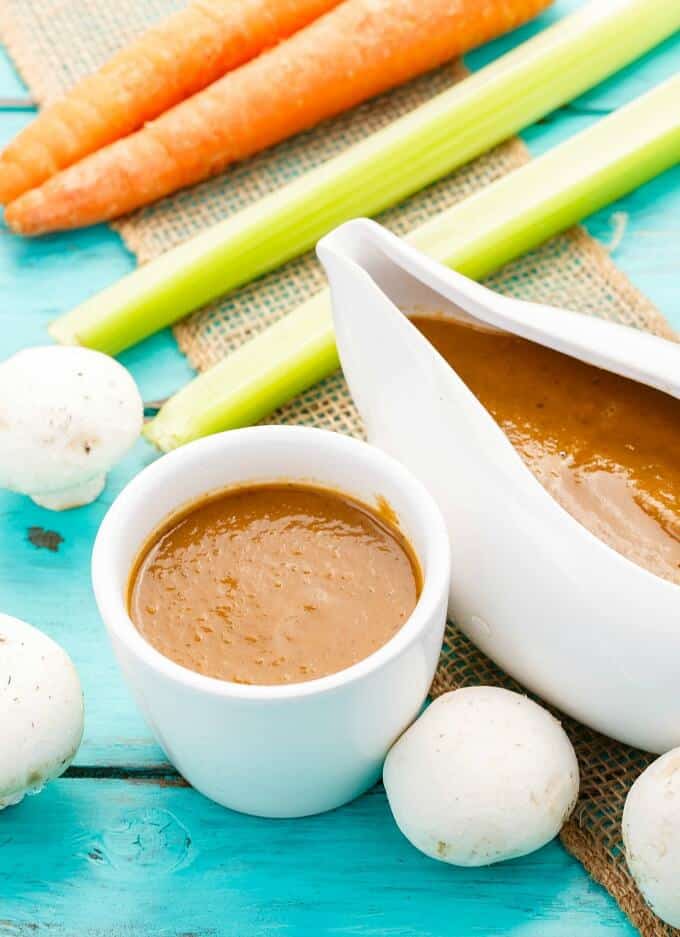 I do want to mention some helpful tips.
The recipe is not gluten-free. I used all-purpose flour. You can try subbing in gluten-free flour but I have not tried it. Since I did blend my gravy in the end, I am wondering if flour is needed at all.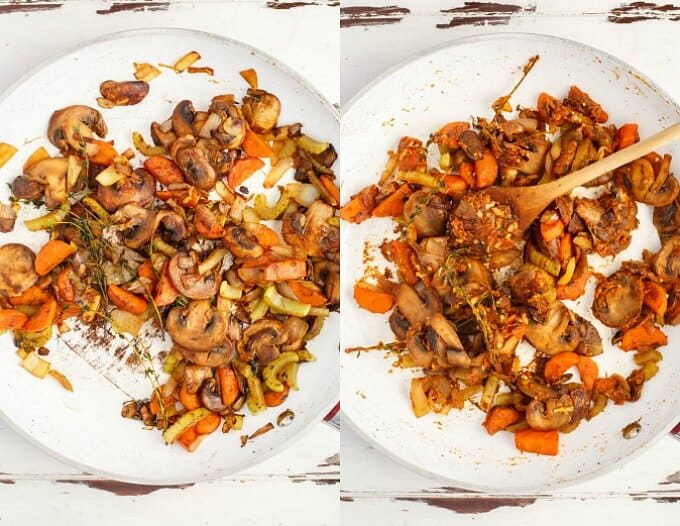 Usually people use dry mushrooms for bolder flavours, but I find them very expensive at my grocery stores. I don't have an Asian grocery store nearby or I would take advantage of that (a helpful reader gave me that tip!) Using basic grocery store ingredients not only creates an easy gravy, but it is cost-effective, too!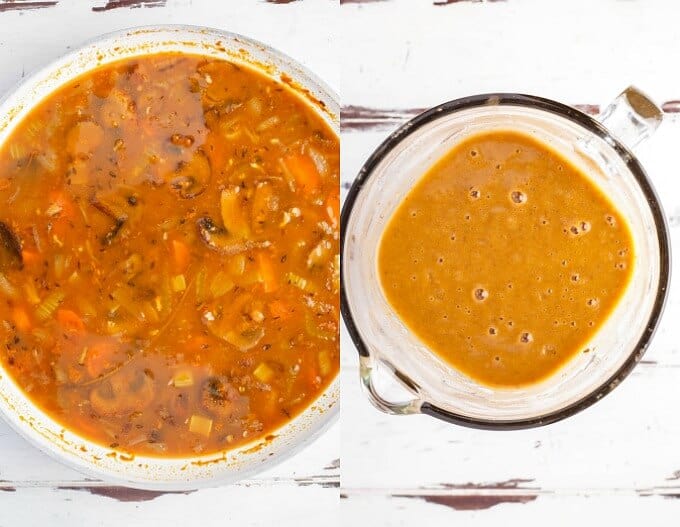 You can cook your gravy for as long as you like, yielding stronger flavours (and probably thicker gravy without having to blend it!) However, I don't mind the blending method as you know all the veggies are getting in there 😉
And there we have it! I look forward to a roasted version of this gravy, along with a grilled version! Make sure to checkout the grilled potato poutine going live tomorrow!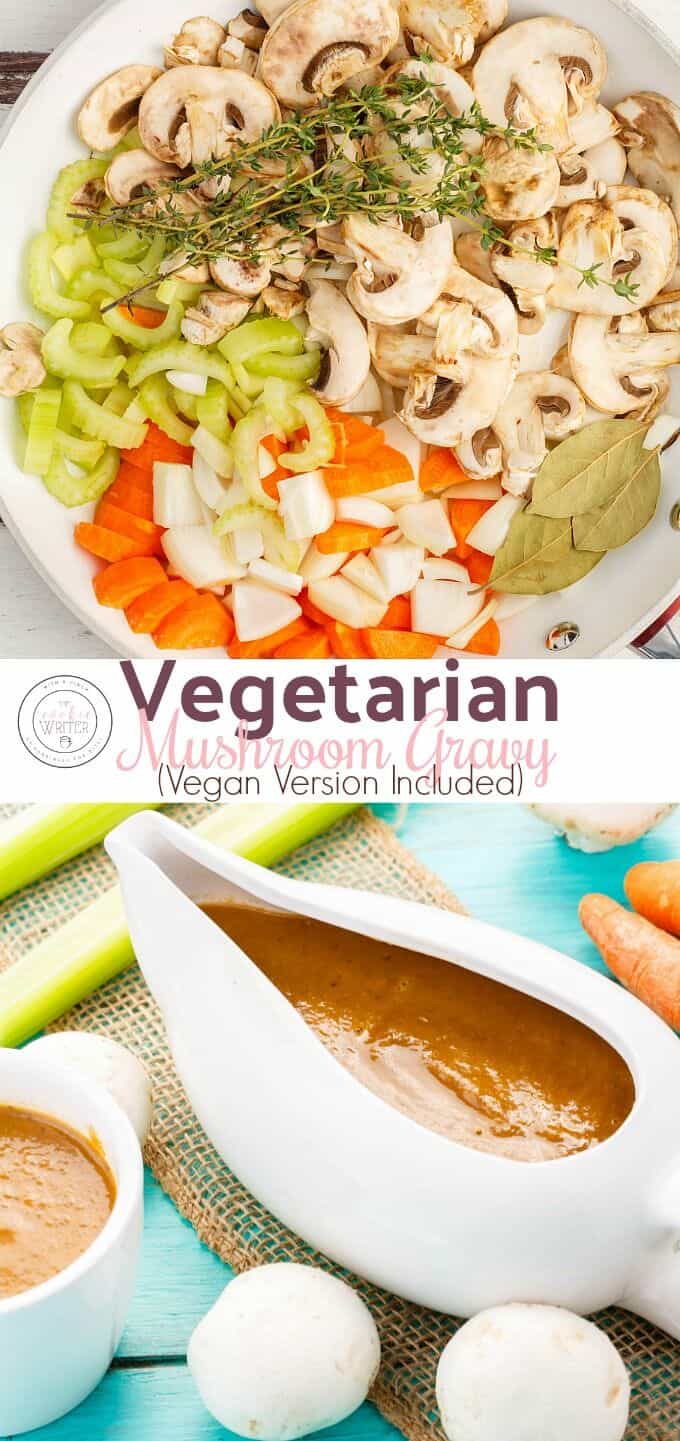 Need something to pair this meal with?! Here are my recommendations: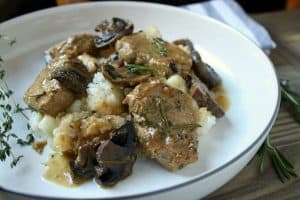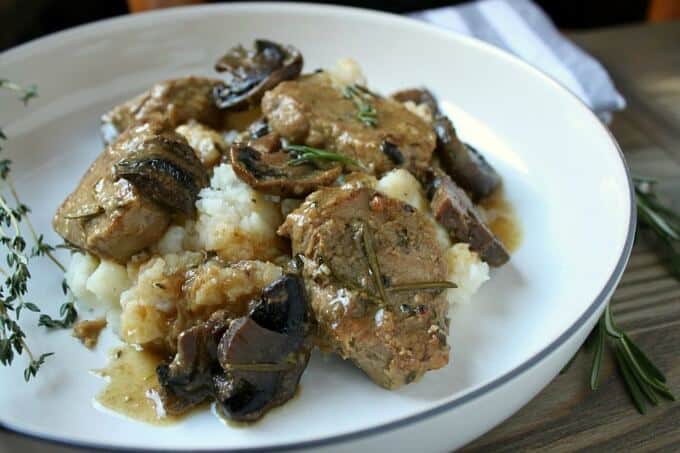 Instant Pot Pork Medallions with Herbs and Mushrooms from Dish in the Kitchen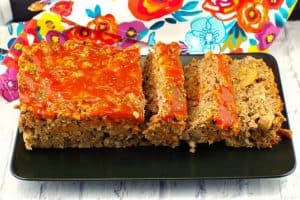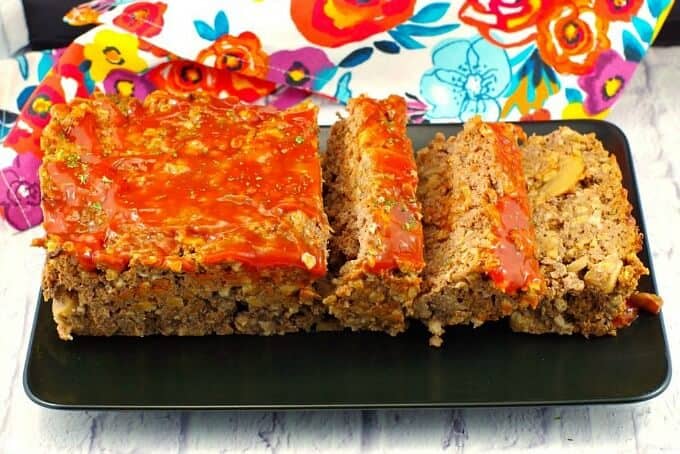 Old Fashioned Dairy-Free and Gluten-Free Meatloaf from Food Meanderings
Love this vegetarian mushroom gravy?! Try some of these recipes: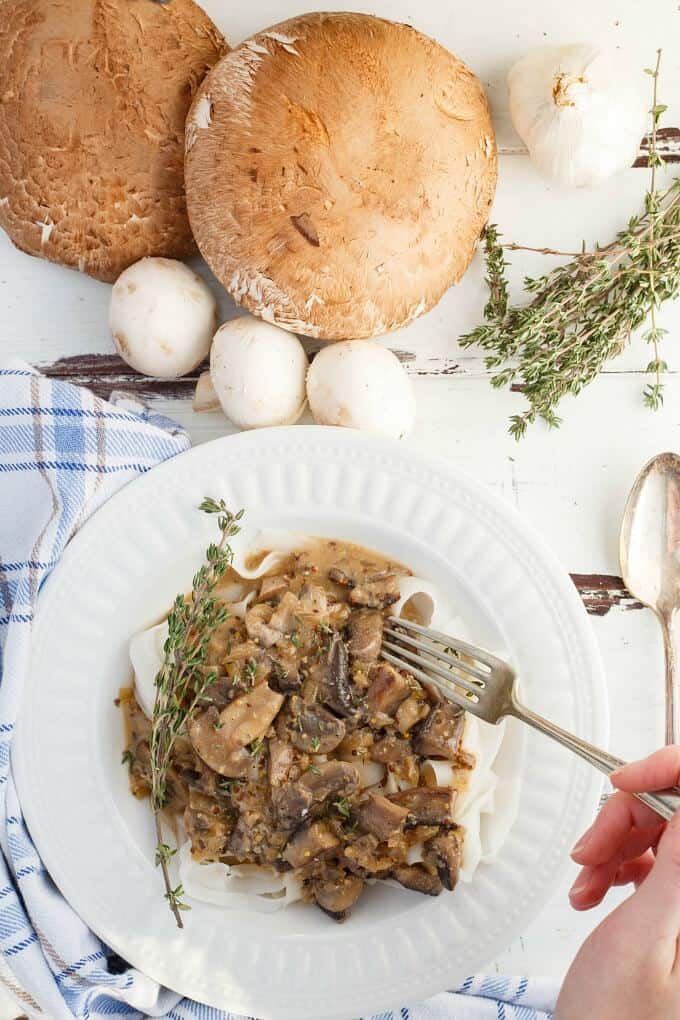 Mushroom Stroganoff (Vegetarian)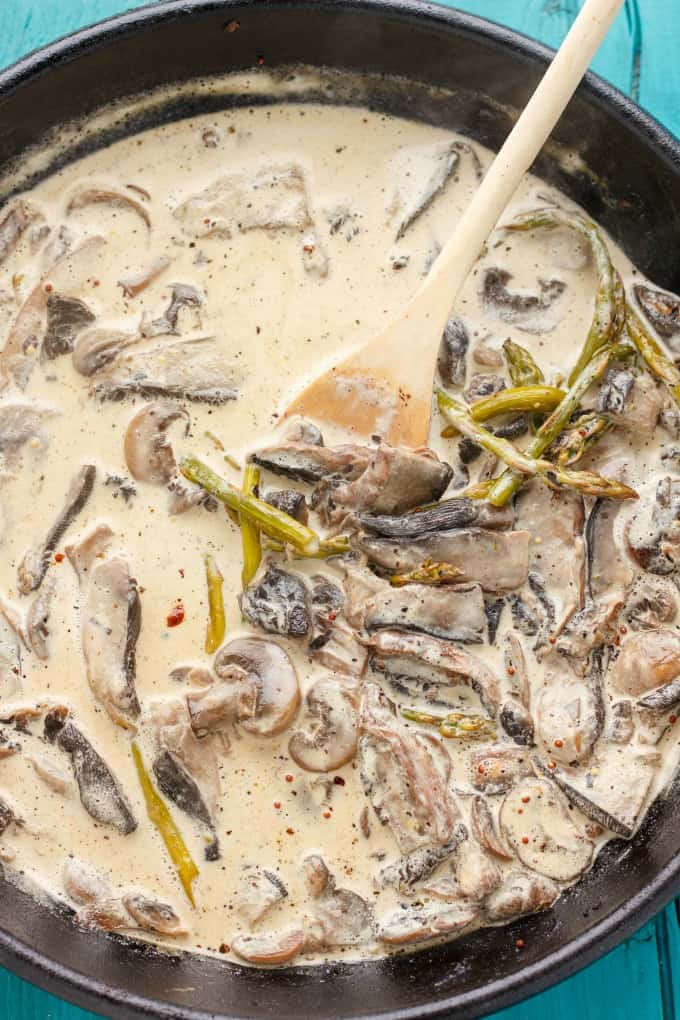 Portobello Mushroom Pasta with Cream Sauce