Looking for a hearty meal that contains no meat? Try this vegetarian lentil bolognese sauce (which also happens to be vegan) for a nice alternative to the classic!
Lentils are a great source of protein, especially for those who choose not to eat meat. I would have to say, as a meat substitute in my vegetarian diet, lentils are by far my favourite. Don't get me wrong, I love mushrooms, beans, and tofu, but lentils just seem to hold up in a meal (whether it be heartiness, ease of use, or just plain deliciousness!)
I bring you my take on a vegetarian/vegan lentil bolognese sauce! This meal lasted us a long time. I am saying it could feed a large family, twice! Packed full of hearty vegetables, and my the quick-cooking red lentil variety, this dish was a true show-stopper in the house!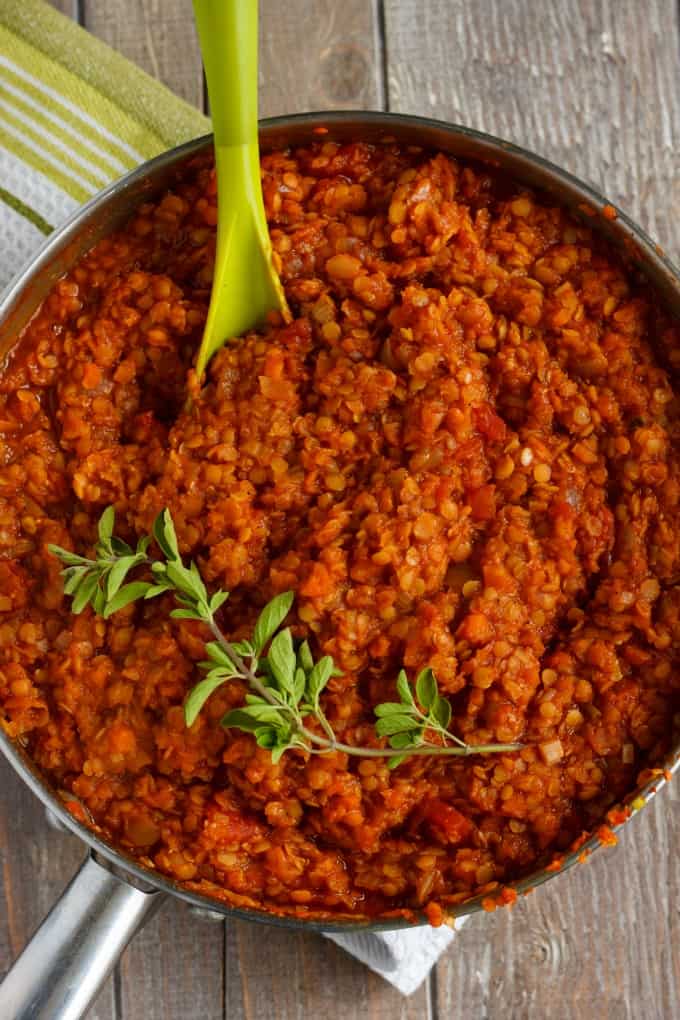 Now, before I continue about my love for this lentil bolognese sauce, I thought I would share something awesome! A couple of weeks ago I received a little card and an apron from Canadian Lentils giving some of us a sneak peak at what was to come: The chance to star in our own web video with Chef Michael Smith! How cool is that?! The contest is open to all Canadian Food Bloggers, so this is a real treat. I cannot wait to get started on my recipe and video (hint, it is not this lentil bolognese sauce but it is still amazing!)

Vegetarian Lentil Bolognese Sauce (Vegan)
---
Kacey
Yields 6-8
15 minPrep Time
55 minCook Time
1 hr, 10 Total Time
Ingredients
2 cups dry red lentils
2 cups vegetable broth
2 large carrots, grated
1 large onion, diced
1 leek, diced
4 garlic cloves, minced
1 (28 ounce) can diced tomatoes
1 (5.5 fl. oz) can tomato paste
1/2 cup red wine
2 tbsp. olive oil
1 bunch fresh basil
3 sprigs fresh oregano
Salt and pepper
Instructions
Heat oil over medium-high heat in large frying/saute pan. Add the onions and leeks and cook for 3 minutes. Stir in carrots and garlic and cook for 2 more minutes. Add tomato paste and cook for 5 minutes. Stir in lentils and cook for 3 minutes. Pour in red wine, stirring to get brown bits off bottom of pan. Season with salt and pepper and cook for 2 minutes. Pour in broth, tomatoes, basil, oregano, and more salt and pepper. Lower heat and simmer for 20-25 minutes, or until desired thickness is achieved.
Remove from herbs and serve over your favourite pasta!
7.8.1.2
371
https://thecookiewriter.com/vegetarian-lentil-bolognese-sauce-vegan/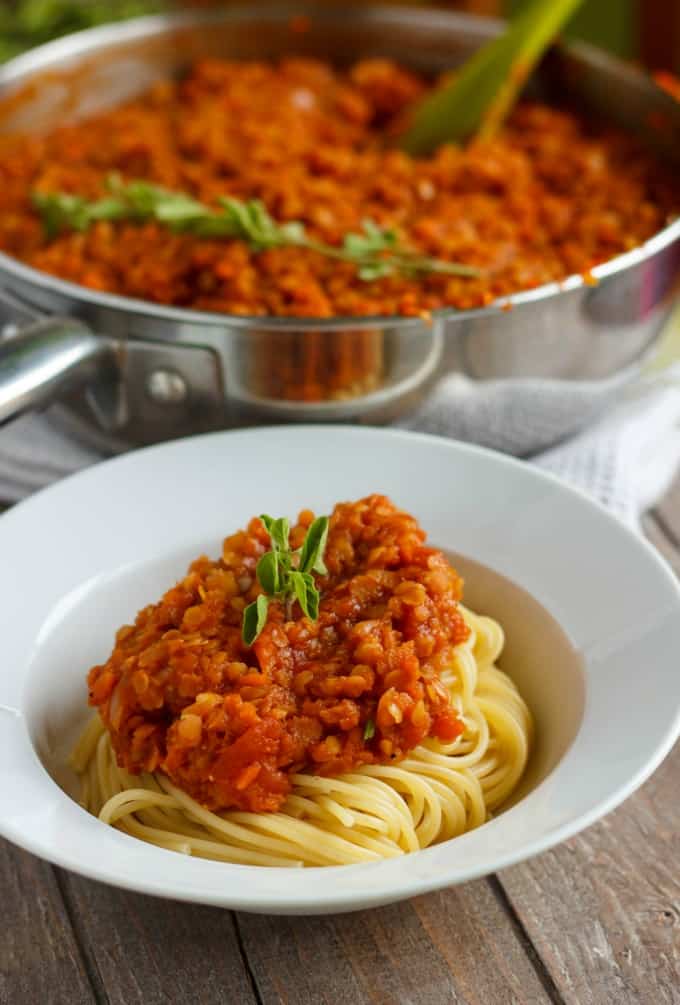 I feel the blog has been moving along nicely. I saw my accountant last week and realized I was stressing for nothing! If only I could not stress all the time…
Later this week I am featuring something completely new and exciting here at The Cookie Writer! I cannot wait to share it and hopefully this will bring out my personality more in regards to the blog 🙂
Love this lentil bolognese sauce?! Try some of these recipes: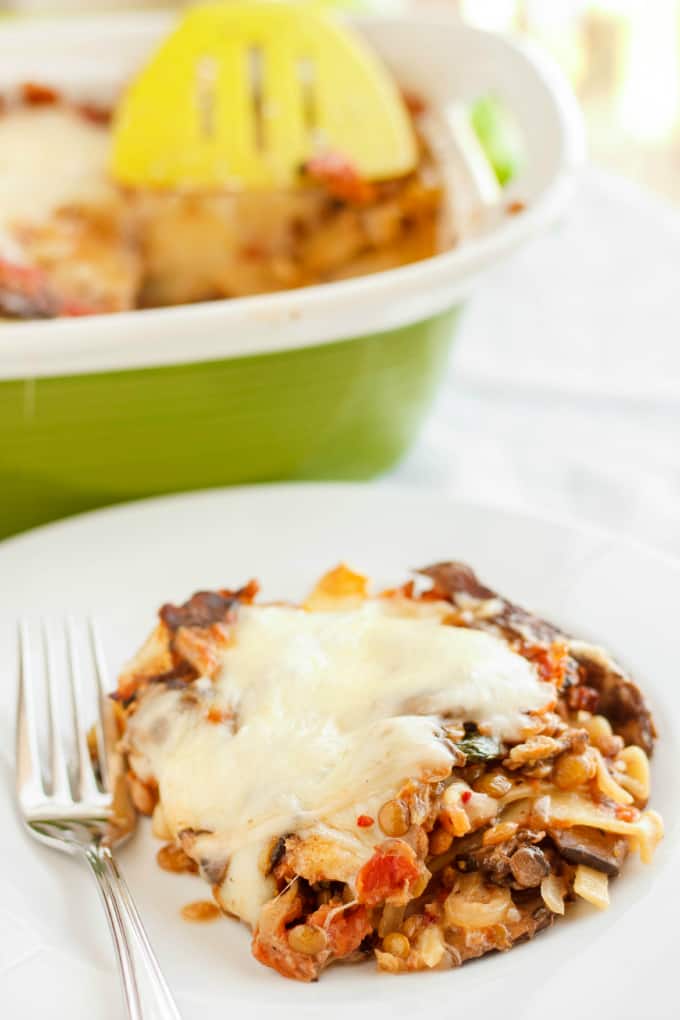 Lentil Lasagna in a Roasted Portobello Cream Sauce