Move over cauliflower, these lentil pizza crusts are going to take over the scene and encourage people to consume more lentils than ever! Plus, help me try and win the Star of the Show contest courtesy of Canadian Lentils #LoveLentils!
Okay, no fooling around today!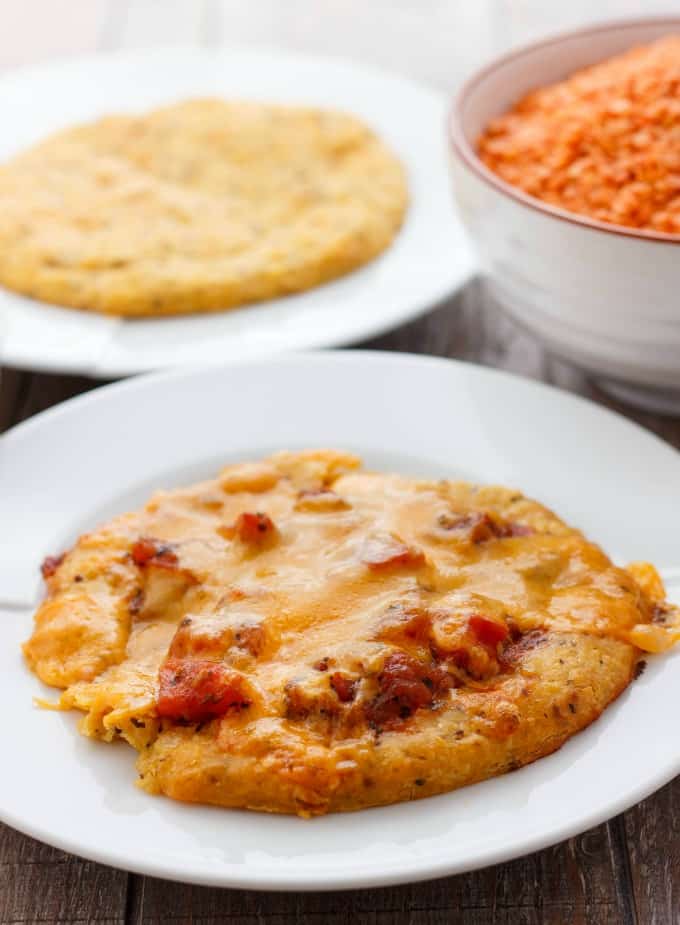 I made my first video ever! It is even uploaded onto YouTube! I am an introvert and doing something like this was a little daunting and crazy, but you know what? I am happy to have done it, even if I do not win 🙂
That's right! I entered Canadian Lentils Star of the Show challenge with this awesome lentil pizza crusts recipe! I am sooooo happy with how it turned out. Lentils are definitely my favorite protein, but as I mention in the video, they are not just for vegetarians. They are a great source of nutrients and really easy to cook with (especially red lentils which cook in under 10 minutes!)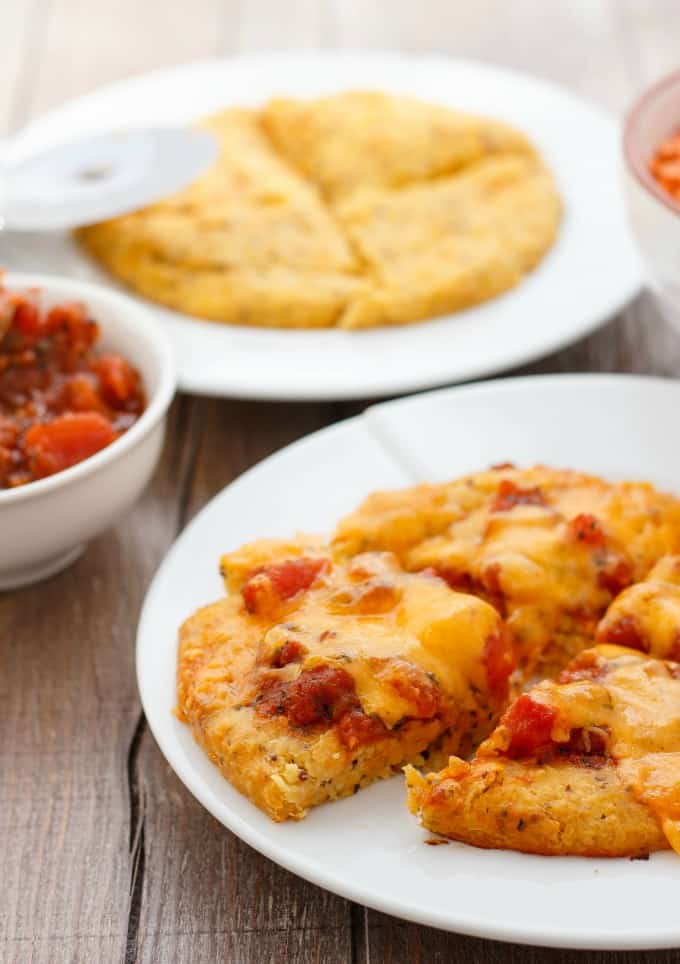 Another big motivation for these lentil pizza crusts is the Canadian market and how our food prices are soaring. People want quick and easy recipes, but they also want something affordable. I love cauliflower crust pizzas, but let's be honest, Canadian grocery stores have been charging upwards of $6.99 for ONE head of cauliflower. Yes, $6.99. I am sorry, but I cannot justify that and will not pay those prices. Lentils are super cheap and way more cost effective (plus, you feel full after eating these!)

Not only are these lentil pizza crusts healthy, but they are completely gluten-free and can be easily customized. I find the plain pizzas hold up perfectly and are great for dipping into sauce. The sauce and cheese topping variant is soooo delicious, but you want to be careful how much you put on top or you may get a floppy slice in the end 🙂
📖 Recipe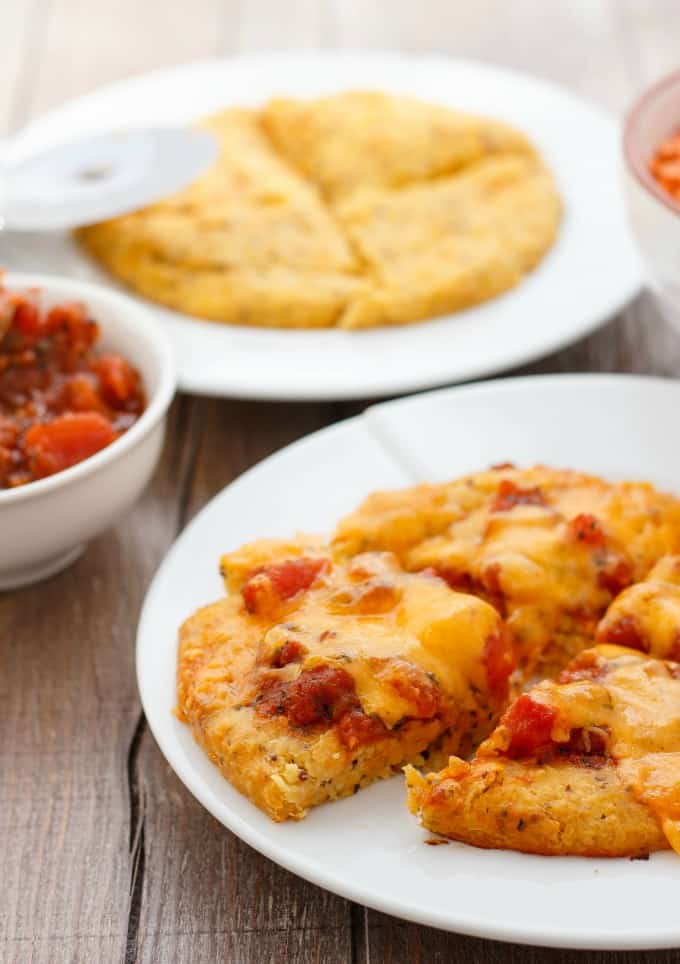 Lentil Pizza Crusts
These lentil pizza crusts are super easy to make, completely gluten-free, and made with red lentils! How neat is that?! Talk about healthy!
Ingredients
1 ¼ cup dry red lentils
3 ½ cups water
1 tsp. dried oregano
1 tsp. dried basil
Salt and pepper
2 tsp. coarse / whole grain mustard
1 – 1 ¼ cups cheddar cheese, grated
1 egg
1 garlic clove, minced
Pinch of cayenne (optional)
Any pizza toppings you like! I topped mine with some homemade herb pizza sauce!
Instructions
Preheat oven to 425F. Line a baking sheet with parchment paper or silicone liner.
In a large pot, bring water and lentils to a boil. Cover, reduce heat, and cook for 7-10 minutes, or until softened. Drain really well (through a sieve preferably) and move to a large mixing bowl. Stir in cheese, garlic, mustard, spices, and cayenne if desired. Allow to cool slightly before mixing in the egg so it does not scramble.
Measure out ½ cup portions onto your baking sheet and gently use your hands to flatten (and shape) the mini pizzas into desired thickness. You can also make one large pizza crust!
Pop into the oven and bake for 15 minutes (larger crust may need a bit more time.) In the last 5 minutes, make sure to add your desired pizza toppings so they can cook in the oven! Allow to cool slightly before serving.
*Note: Too many toppings or sauce can lead to inability to pick up the slices. Plain crusts hold up perfectly and are great for dipping into sauce!
Nutrition Information:
Yield:

5
Serving Size:

1
Amount Per Serving:
Calories:

369
Total Fat:

14g
Saturated Fat:

7g
Trans Fat:

0g
Unsaturated Fat:

5g
Cholesterol:

69mg
Sodium:

463mg
Carbohydrates:

40g
Fiber:

6g
Sugar:

2g
Protein:

22g
Onto the contest guidelines. 5 lucky winners will have the chance to fly to Prince Edward Island and record a web show with Chef Michael Smith! How cool is that?! This #LoveLentils challenge is only open to Canadian food bloggers and runs from January 25 - February 15, 2016. Canadian food bloggers, if you are reading this, get into this challenge! It is a once in a lifetime opportunity! I have watched every video so far and everyone is doing an amazing job 🙂
I would love any shares on social media with the hashtag #LoveLentils! Or, just feel free viewing the video online (and remember, this is my very first video, so be gentle!)
Love these lentil pizza crusts?! Try some of these recipes: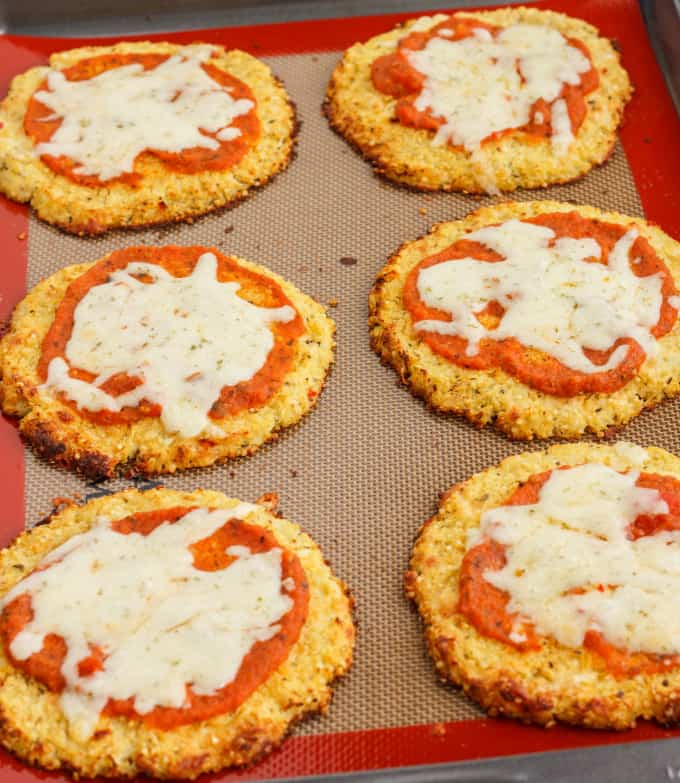 Mini Cauliflower and Quinoa Crust Pizzas