Using up homemade chicken broth has never been easier! This portobello mushroom soup with homemade chicken stock is easy and versatile: meaning, you can use turkey here, too!
The pictures for this portobello mushroom soup have been updated as of November 16th, 2018!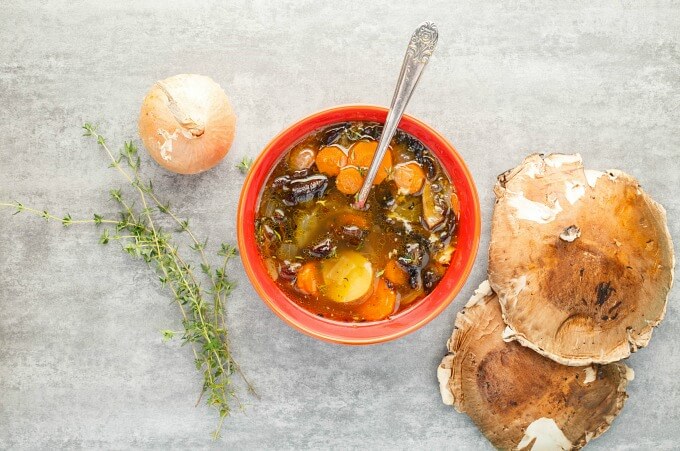 Remember my tutorial on homemade chicken stock?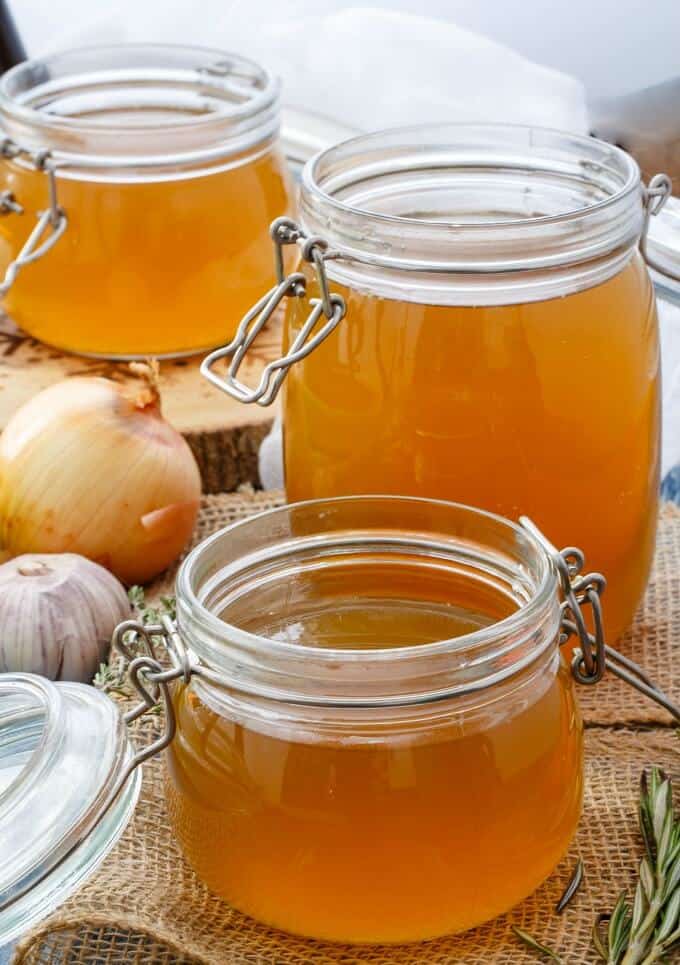 Well, let's be honest, my first thought was to make chicken noodle soup with the stock.
Come on, you know it would cross your mind, too! However, while I had chicken on hand, I was out of many ingredients! Not wanting to see anything go to waste, I decided to journey through my fridge and use up what I had.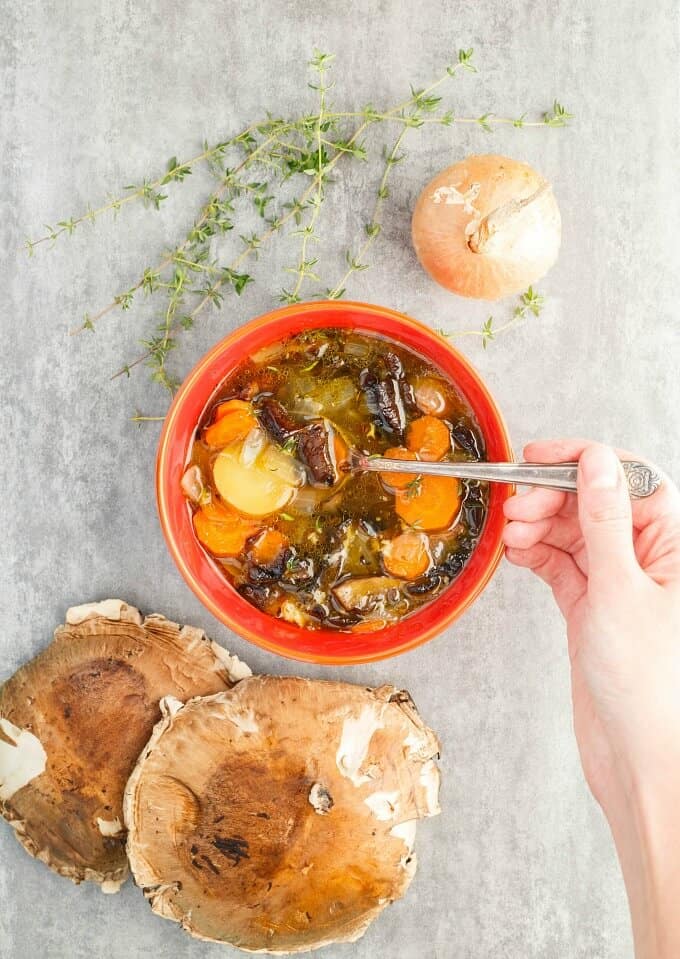 What came out of using up all these ingredients is a soup that I deem hearty, easy, and soooo great for the summer! Say hello to my portobello mushroom soup with homemade chicken stock.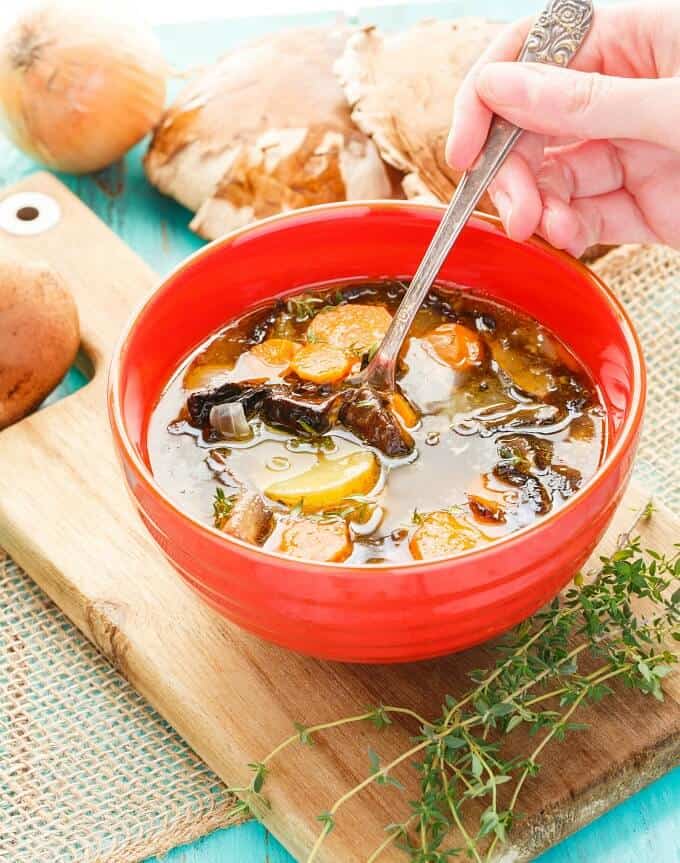 Let's face it, I spent the time and effort making homemade chicken stock and do not want to mask the flavour.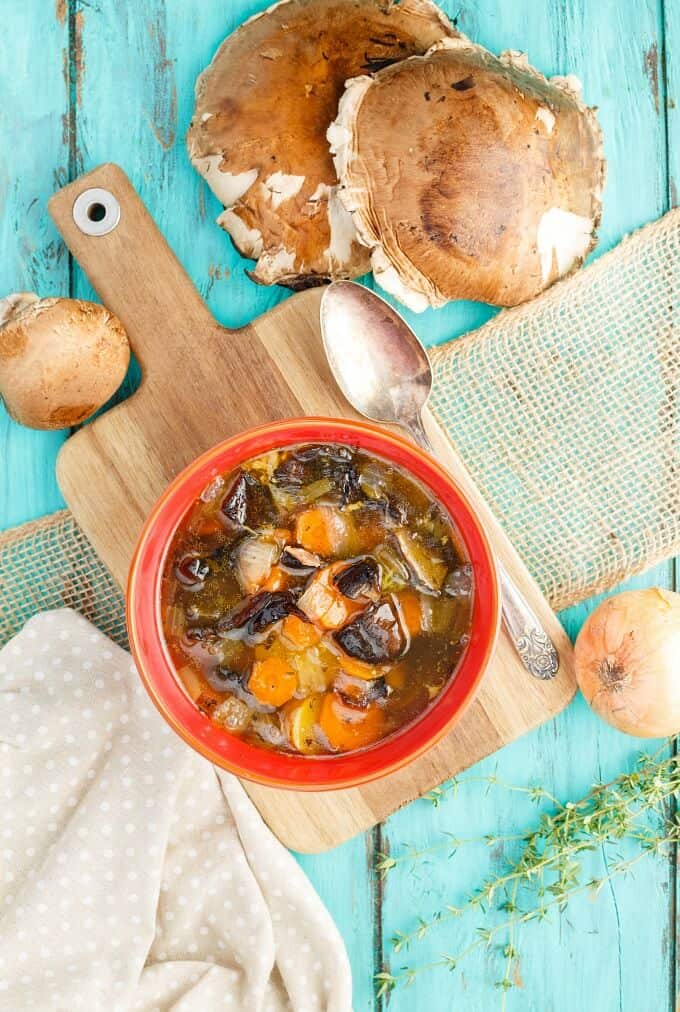 This soup brings out all the flavours from the stock and then some. My husband loves it! So light and refreshing, he likes that is is different from traditional chicken noodle soup. Store-bought chicken stock will work here, too, but I feel you don't get that unique flavour unless you make the broth yourself (super easy and you are not letting the chicken carcass go to waste!) That aside, make it however you like, but let me tell you, making this soup was a nice change from the traditional!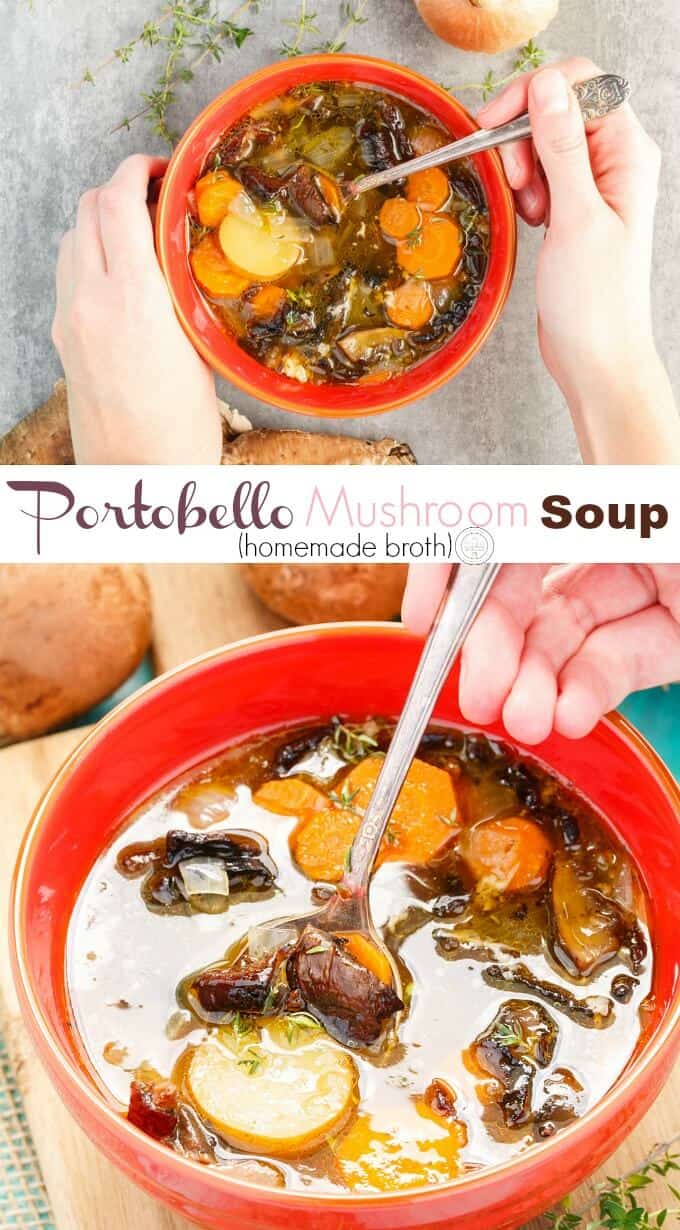 Love this Portobello Mushroom Soup?! Try some of these recipes: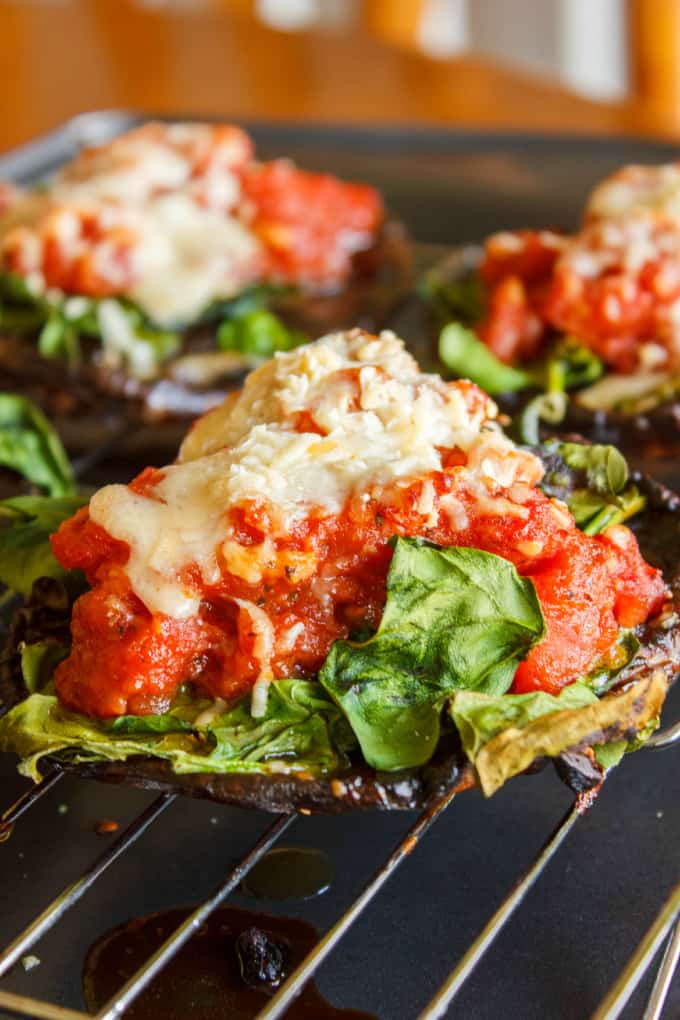 Portobello Mushroom Pizzas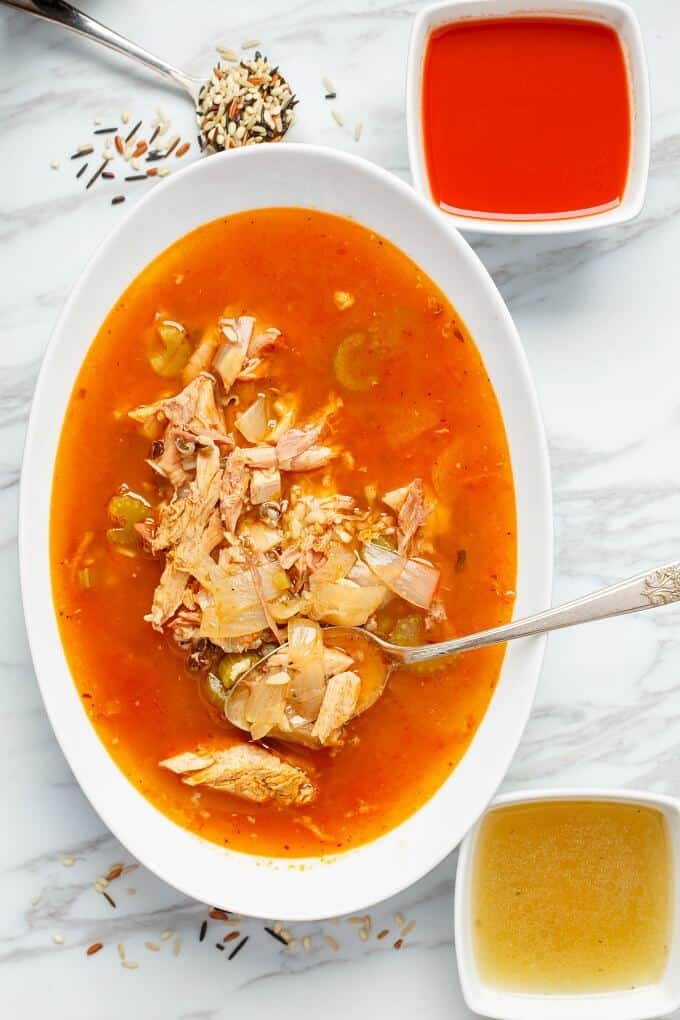 Tomato Turkey Soup with Wild Rice