Thanksgiving is about family, food, and leftovers! This leftover turkey stir fry is a great, healthy way to use up leftover Thanksgiving ingredients 🙂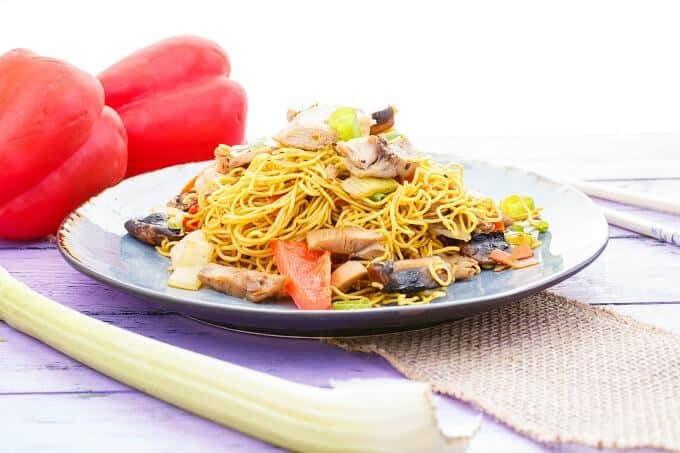 Kind of steering off course from our #2meals1recipe project to focus on some Canadian Turkey for Thanksgiving!
My whole turkey post goes live tomorrow, but I thought I would share with you what I did with the leftovers (besides my usual soup!)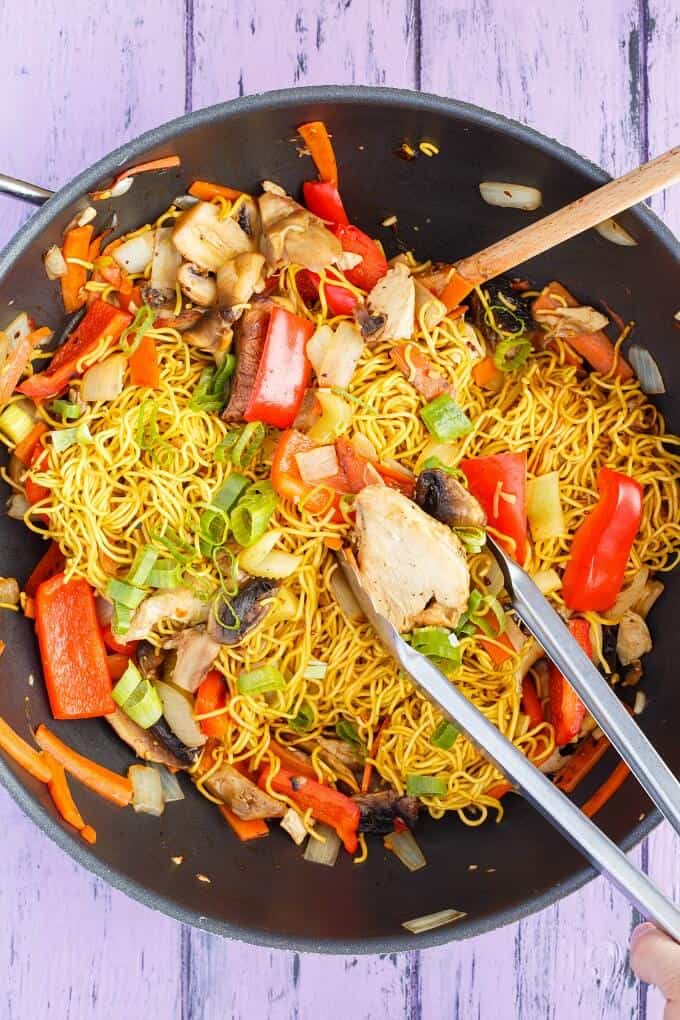 This leftover turkey stir fry contains a mix of dark and white meat, along with typical stir fry veggies. It is very simple to make and yields a good amount (eating leftovers of leftovers?!)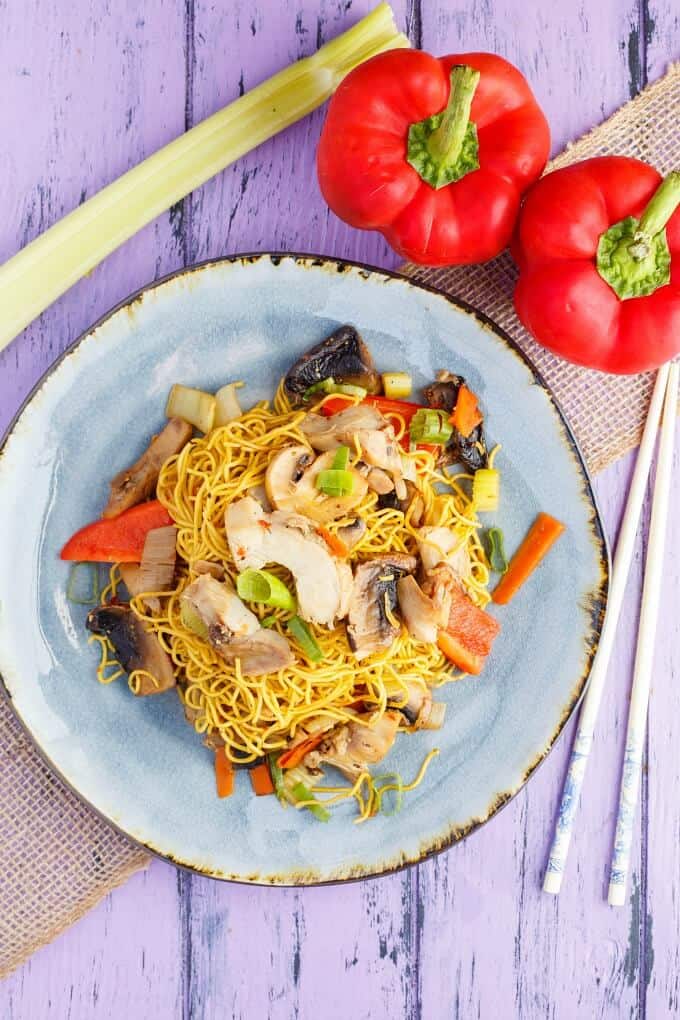 I actually planned to share the vegetarian version of this recipe, but to be quite honest, it is SUPER easy to make into a meat-free meal. Just leave out the turkey, lol. Of course you will want to bulk it up with more veggies, but as the recipe stands, it is very simple to translate.
I really enjoy working with chow mein noodles, even if I do not do it often. We find them in the produce section of our grocery stores (by the tofu and fake meats.) They do not keep very long so I would not buy them too far in advance. However, if you cannot find them, other noodles (or rice!) work just as fine!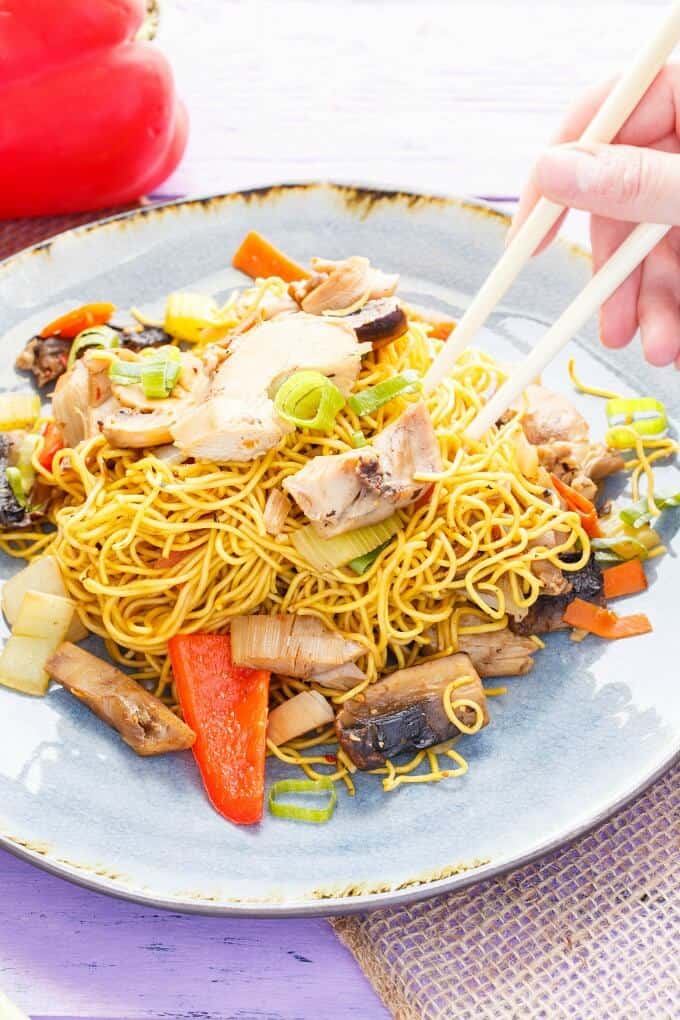 My one word of advice with this leftover turkey stir fry recipe is about the sauce. Originally I used half the amount of sauce, and while good and flavourful, we find we like a bit more sauciness to our sauce 😉 So I have doubled it up! If you are not big on extra sauce, you can halve the amount. This is the "fun" part about creating recipes: trying to please everyone! Sadly, it cannot always be done but I like throwing in those handy tips!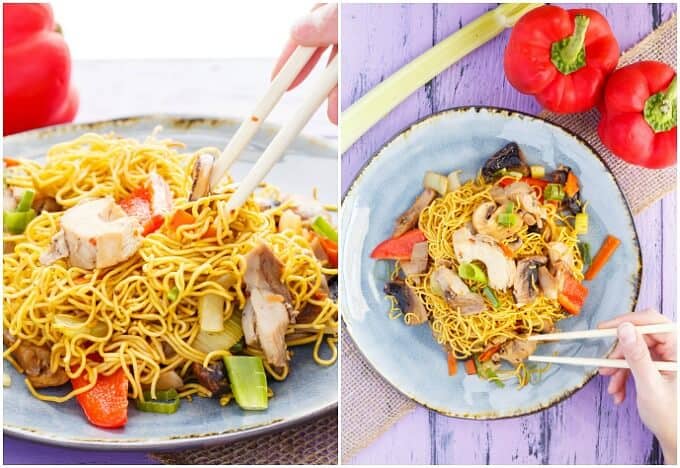 So be sure to pop back tomorrow because I assure you, if you are looking for a simple way to make a whole turkey, without taking up oven space, I have the recipe for you!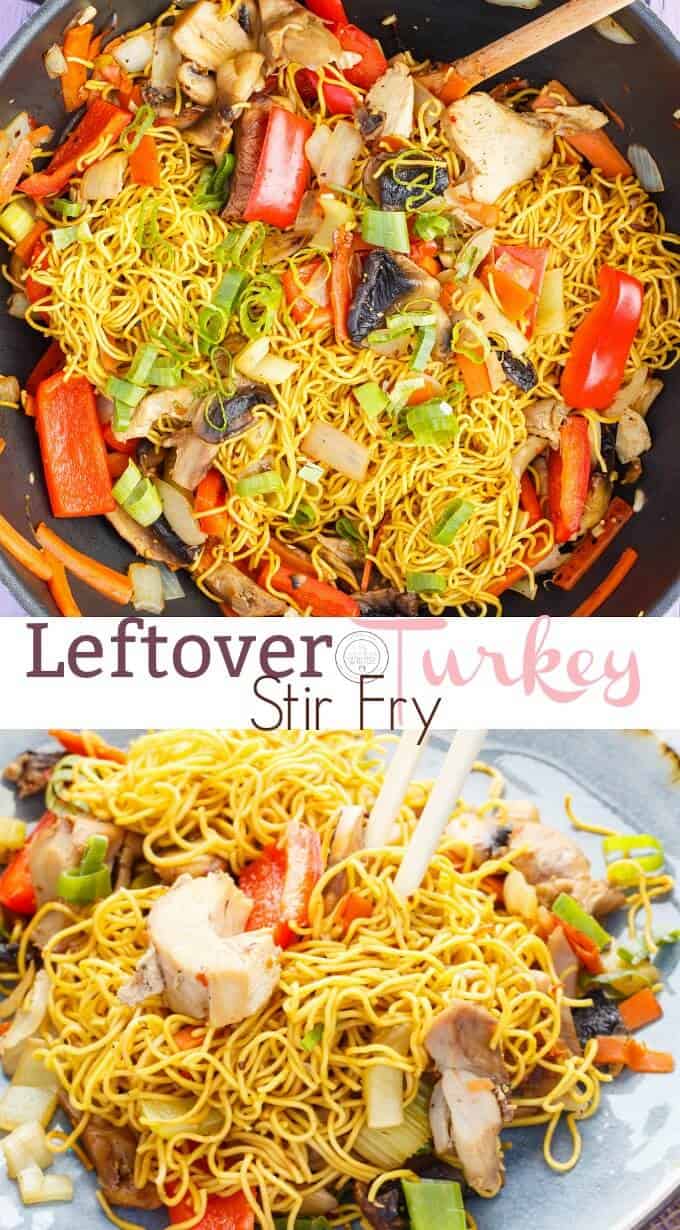 Need more turkey ideas?! Here are my recommendations: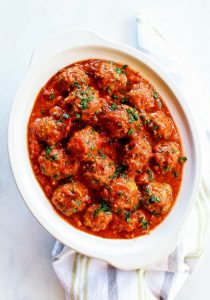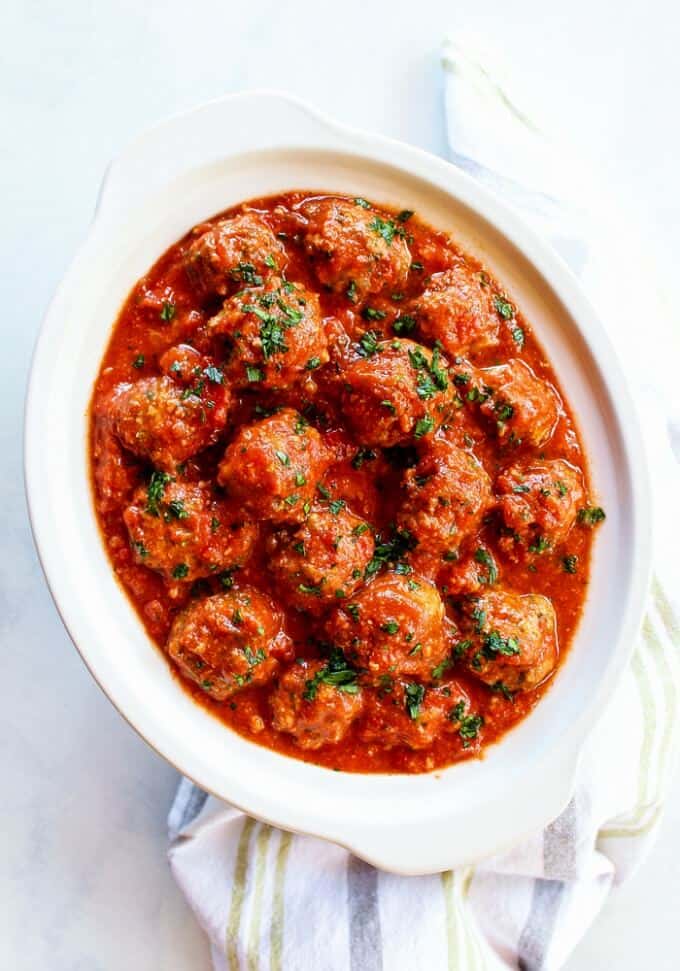 Slow Cooker Turkey Meatballs in Marinara from The Whole Cook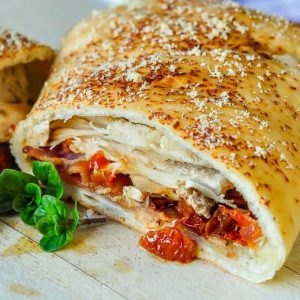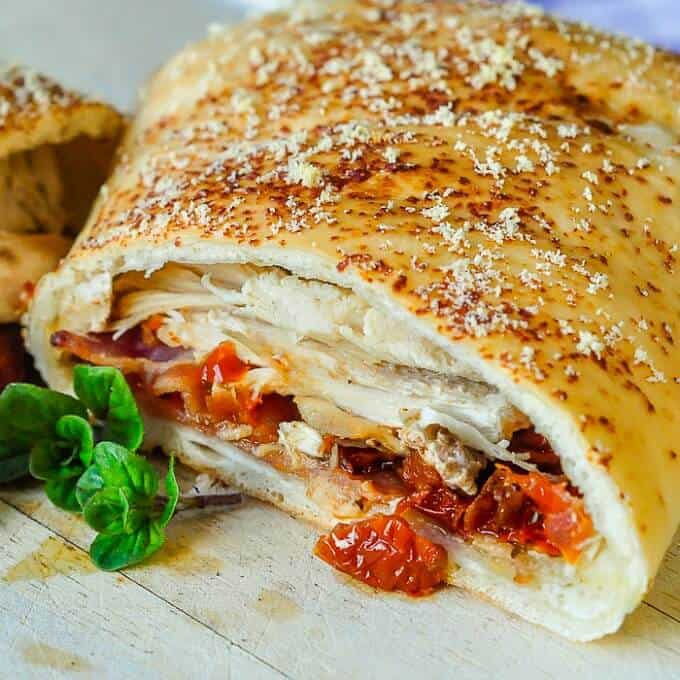 Turkey Club Stromboli from Rock Recipes
Love this leftover turkey stir fry?! Try some of these recipes: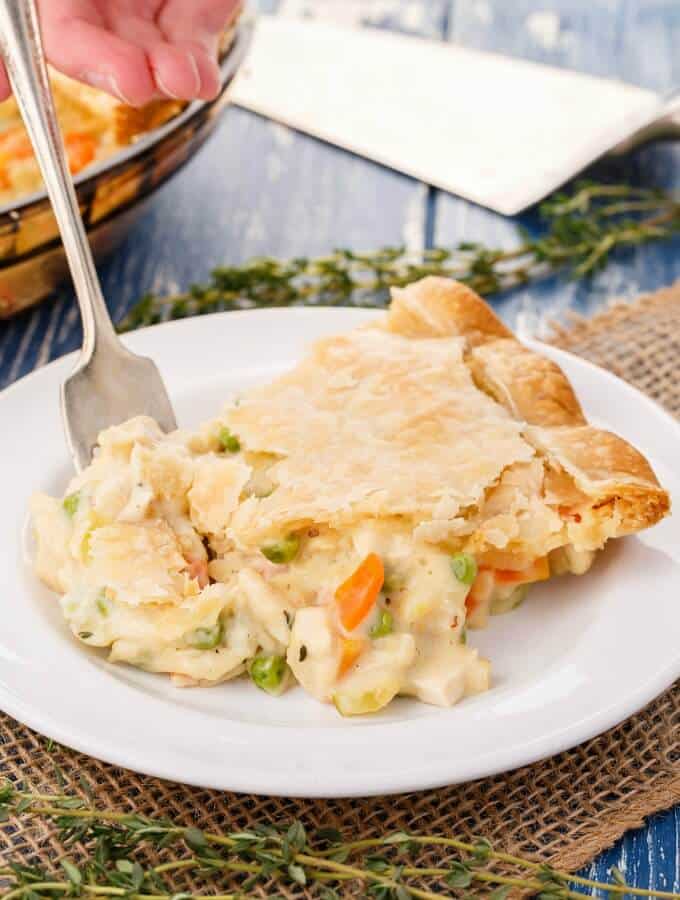 Homemade Turkey Pot Pie Using Leftovers!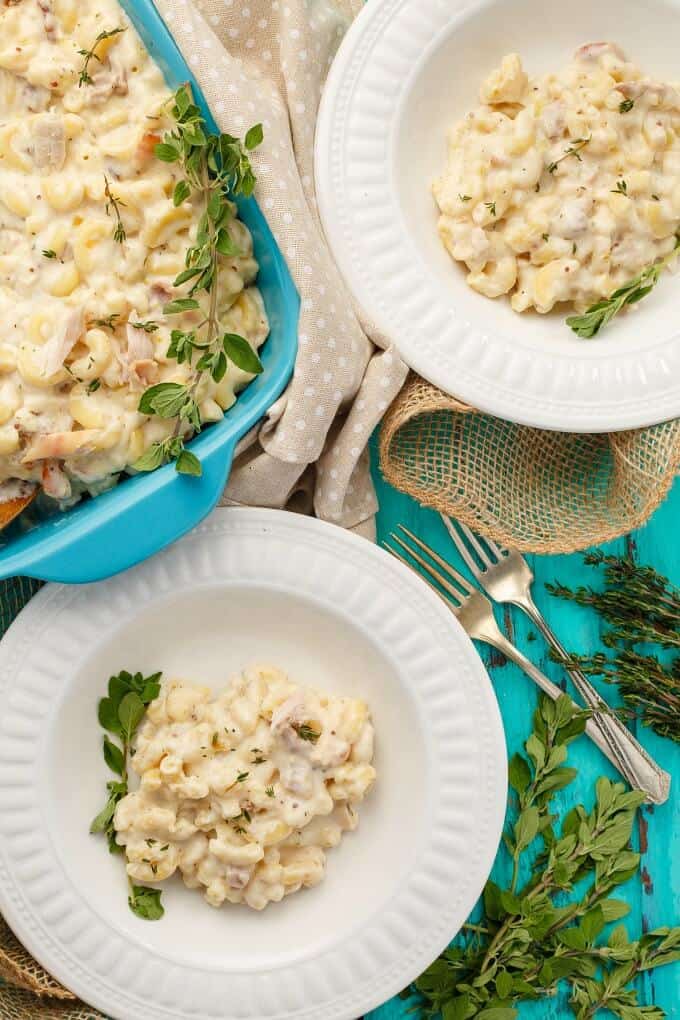 Leftover Smoked Turkey Mac and Cheese with Bacon