One more leftover turkey recipe for the holidays, I swear! This leftover smoked turkey mac and cheese with bacon is sure to fill all desires (and maybe add a couple of more pounds on!)
I LOVE using leftovers to make homemade mac and cheese. I feel it needs that extra oomph. Much like spaghetti, I turn to mac and cheese when I want to clear out my fridge (looking at you, cherry tomatoes!)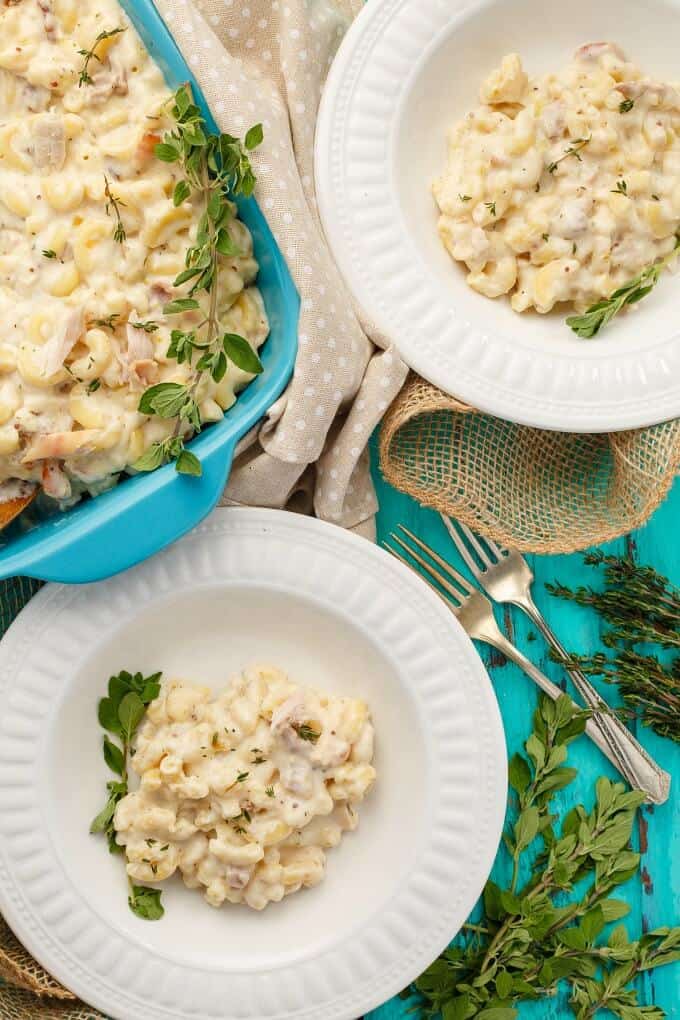 This leftover smoked turkey mac and cheese with bacon is rich, flavourful, and produces an obscene quantity! You will basically have more leftovers than before, haha.

Now, if you have not had the chance to check out my smoked turkey recipe, I highly recommend it. It was my first time smoking a turkey and my sister and her boyfriend don't need to convince me further: I need a smoker! Words cannot describe how easy it is (once you prep the smoker) and the wait is worth it (though my small turkey cooked a lot faster than I would have thought.)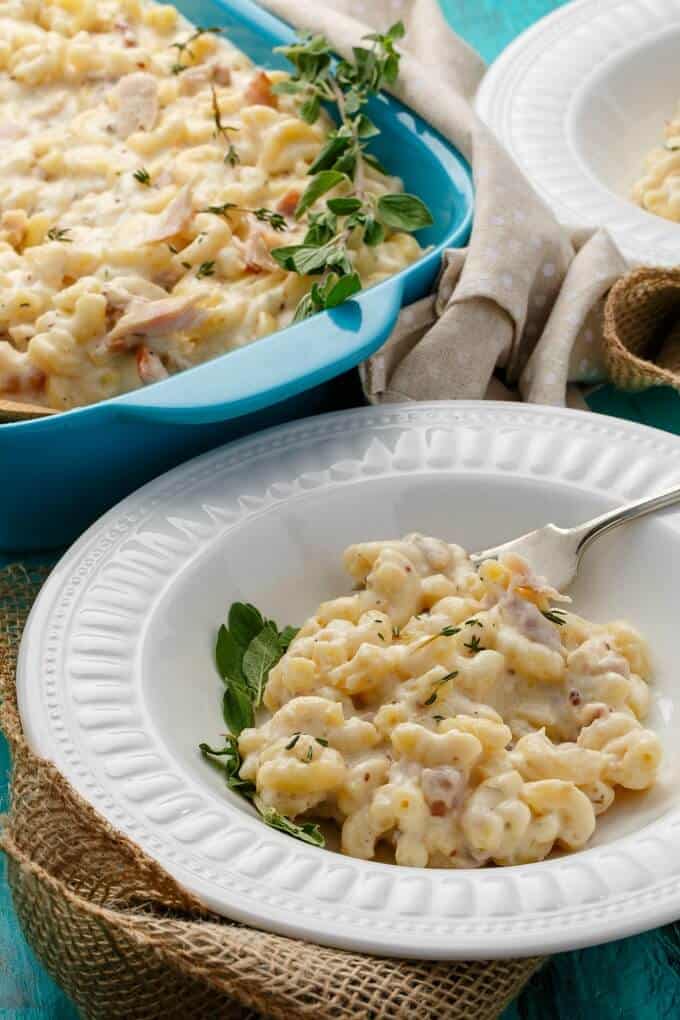 My smoked turkey recipe was sponsored in conjunction with Canadian Turkey (as I am a brand ambassador) but today's post is not sponsored. I've just been enjoying my time creating recipes using leftovers. That means it isn't just leftover turkey we are utilizing, but cranberry sauce, gravy, and veggies!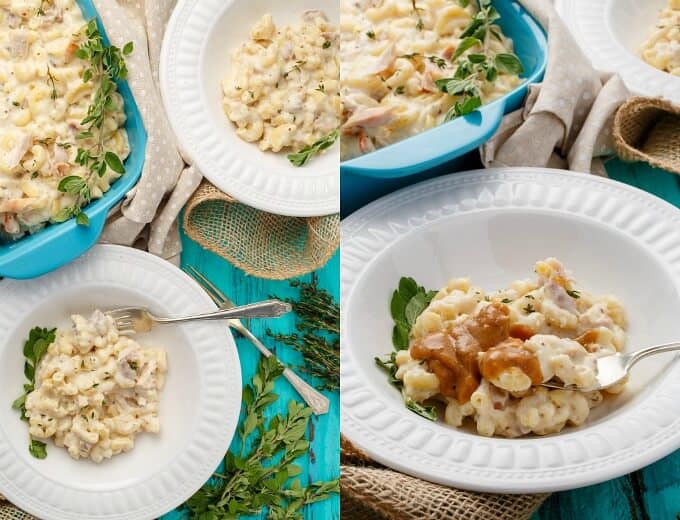 Of course, with this leftover smoked turkey mac and cheese with bacon, simple is not always for me 🙂 I just had to add bacon to it! Afterwards I wish I had thought of using turkey-bacon in the meal, but there is always a next time 😉

No more turkey recipes for Easter! But be on the lookout in the future 🙂 Enjoy your weekend and I'll be revisiting some old recipes in the mean time.
Love this smoked turkey mac and cheese with bacon?! Try some of these recipes: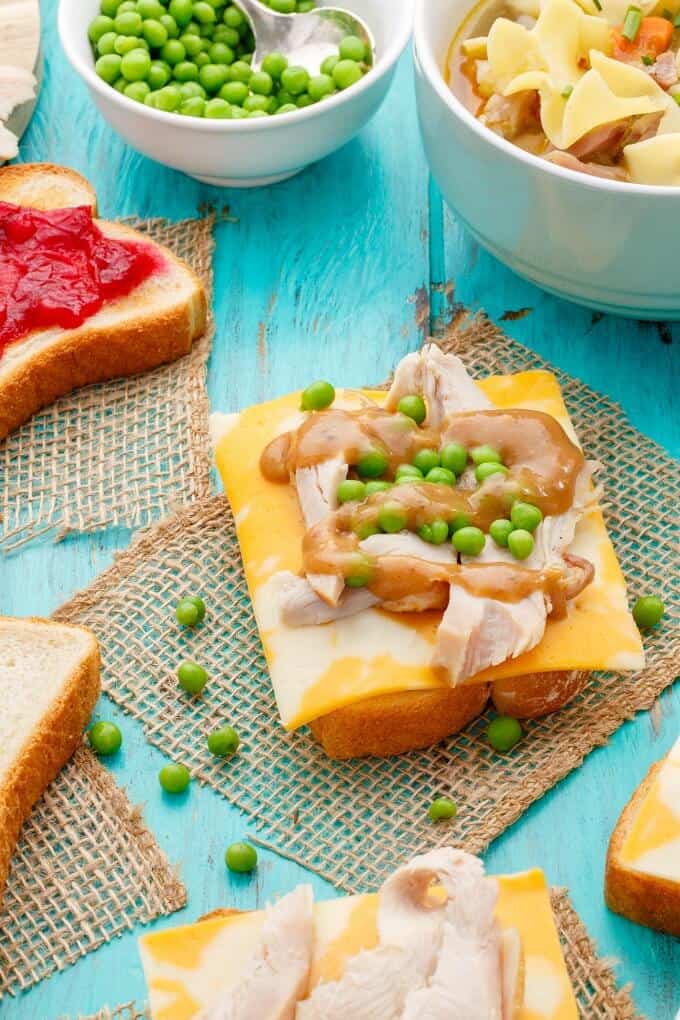 Open-Faced Turkey Sandwiches (Using Leftover Turkey)