Canadian Thanksgiving is just under a month away and I am already preparing for leftovers! This homemade turkey pot pie uses leftovers, but it can also be made with fresh turkey breasts. #2meals1recipe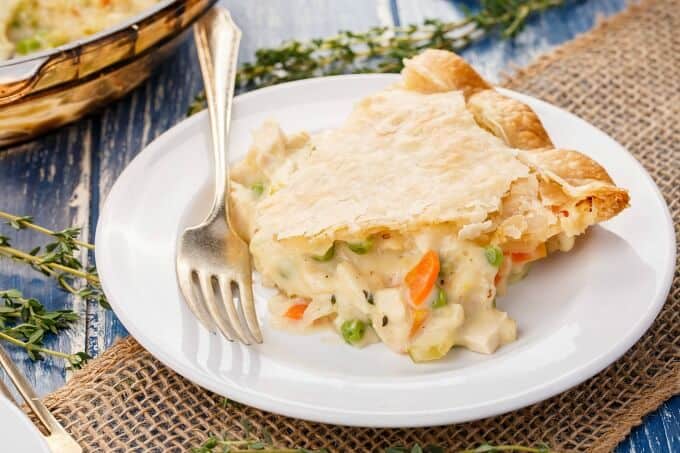 Surviving the first week back to school has never been easier!
As kiddo gets older, I find routine really takes over and we work as a team. Check back with me next month and we will see where we stand 😉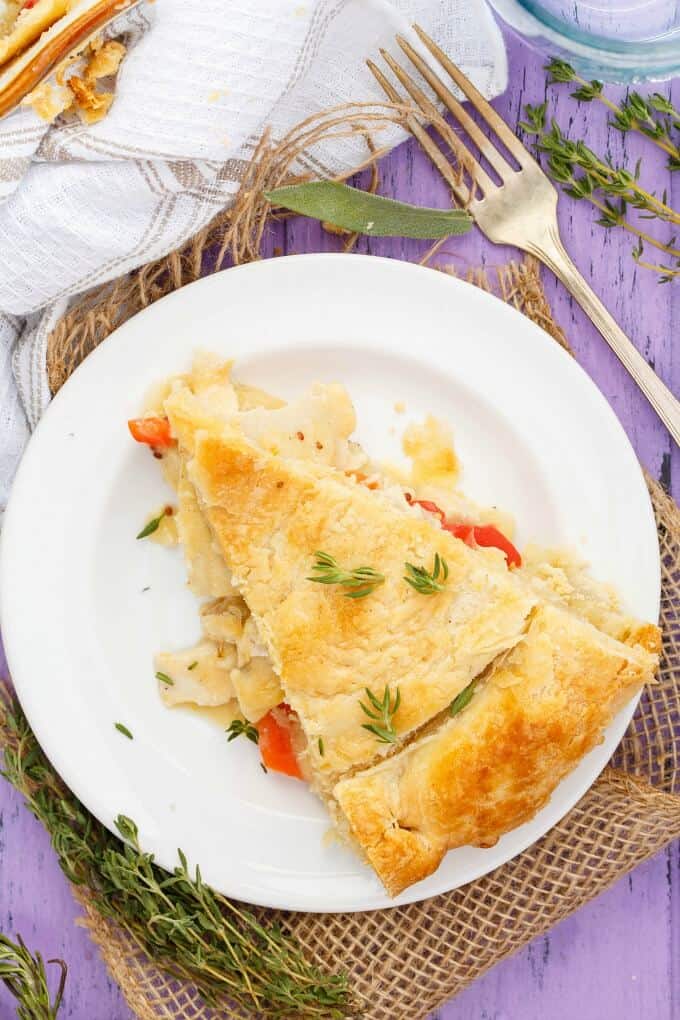 However, I must say, keeping consistent with weeknight meals is the difficult part. With us back to packing work and school lunches throughout the week, I cannot seem to keep any leftovers in the fridge! Meaning, I am cooking every night (which I usually love, but at the same time, wish I was ahead!)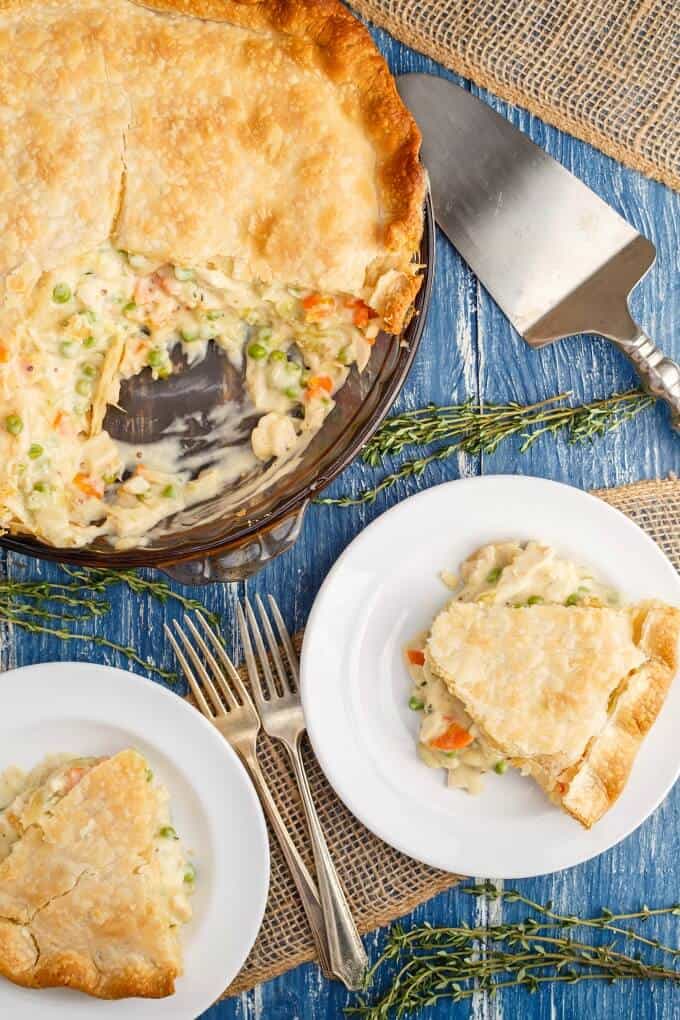 However, during the holidays there is always an abundance of food! With Canadian Thanksgiving just under a month away, I am sharing with you this homemade turkey pot pie! It is a great recipe to utilize leftovers, but it is also perfect with fresh turkey meat (and shared with a smaller crowd.)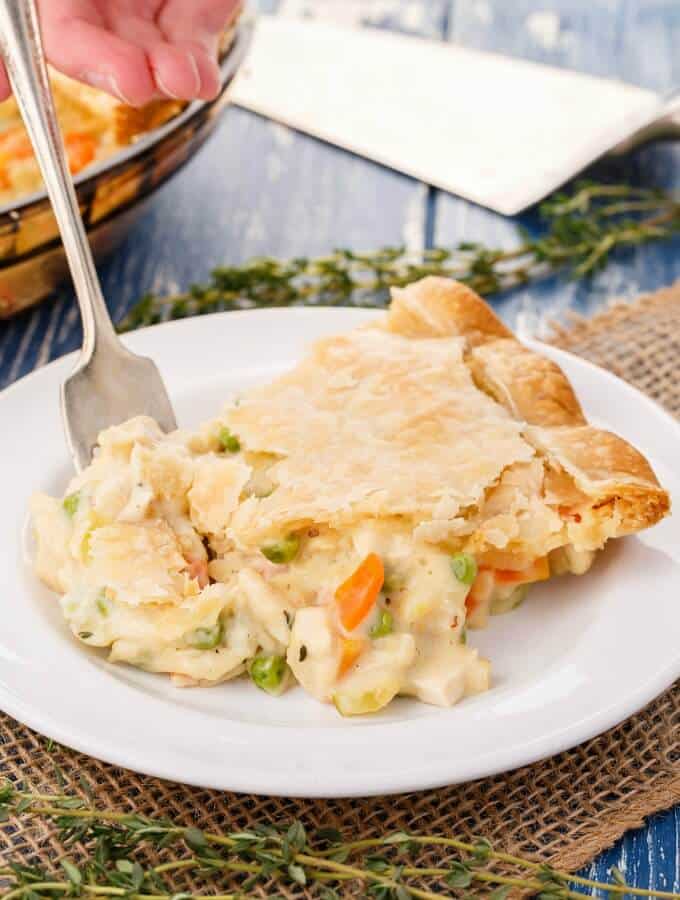 My only gripe with Thanksgiving is that both my daughter and I have birthdays that fall on that weekend. And this year is no different! I turn the big 3-0 and the last thing I want to be doing is cooking dinner (but who knows, my mind changes frequently!)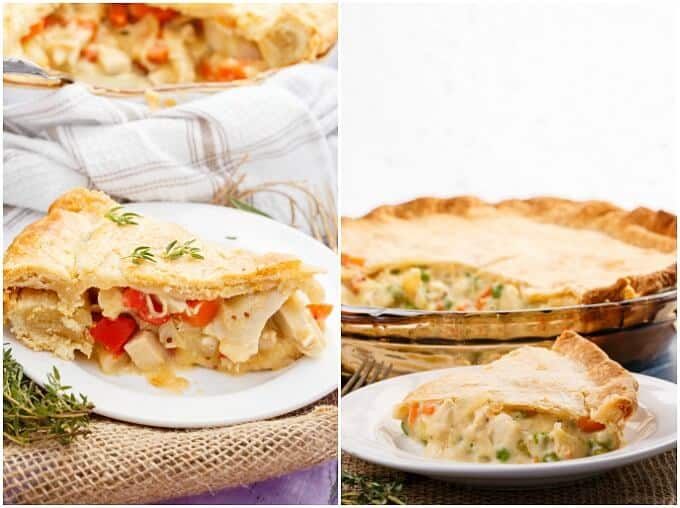 I have made this homemade turkey pot pie MANY times and find every turn yields great results! You will see in the photos that I have used two different pans. 9-inch is your standard pie dish, and totally fine! But I have this beautiful pie dish from Kitchen Stuff Plus that I love, however, it is 12-inches. In that case, I just add more veggies and meat to the dish and still have a great pot pie!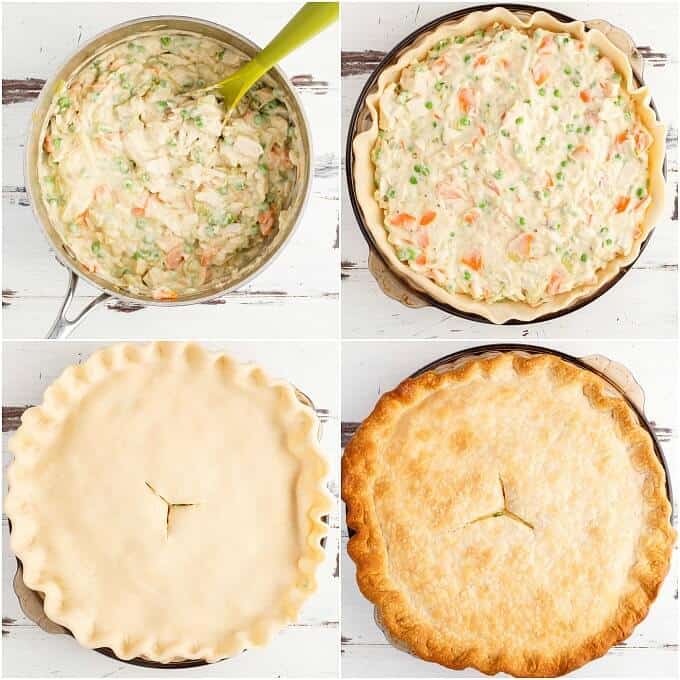 As always, feel free to adjust the veggies to your liking. And remember that even if you don't have a large crowd for Thanksgiving, you can still enjoy Canadian Turkey on your dinner table. Get creative, think outside the box, and spend time with your loved ones 🙂
Here is the sneak peek of the hearty vegetarian pot pie going live tomorrow!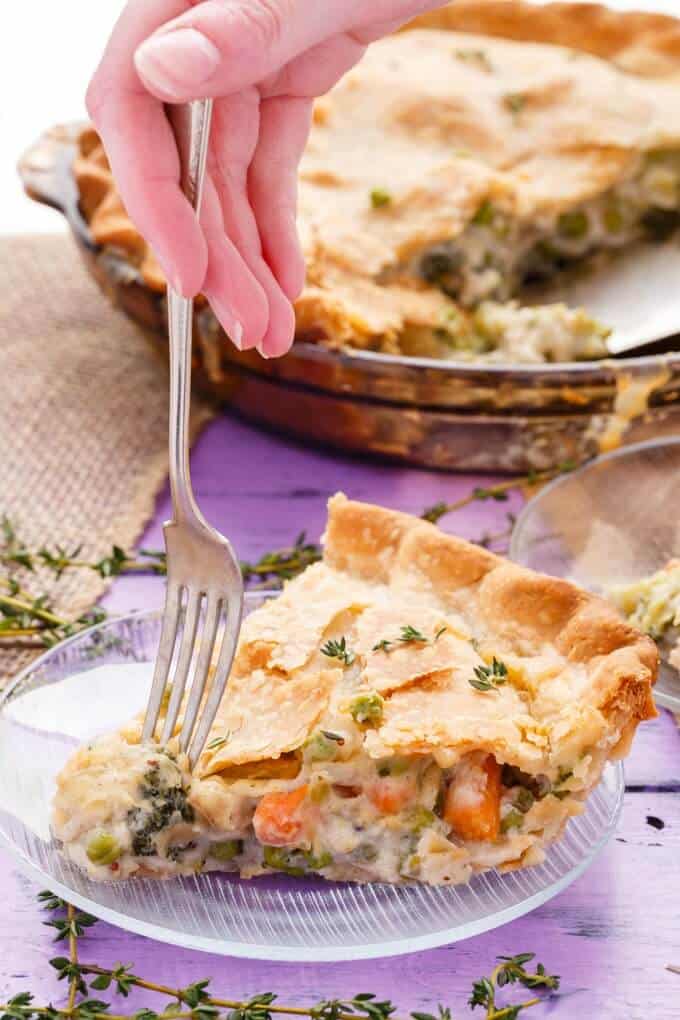 Love this homemade turkey pot pie?! Try some of these recipes: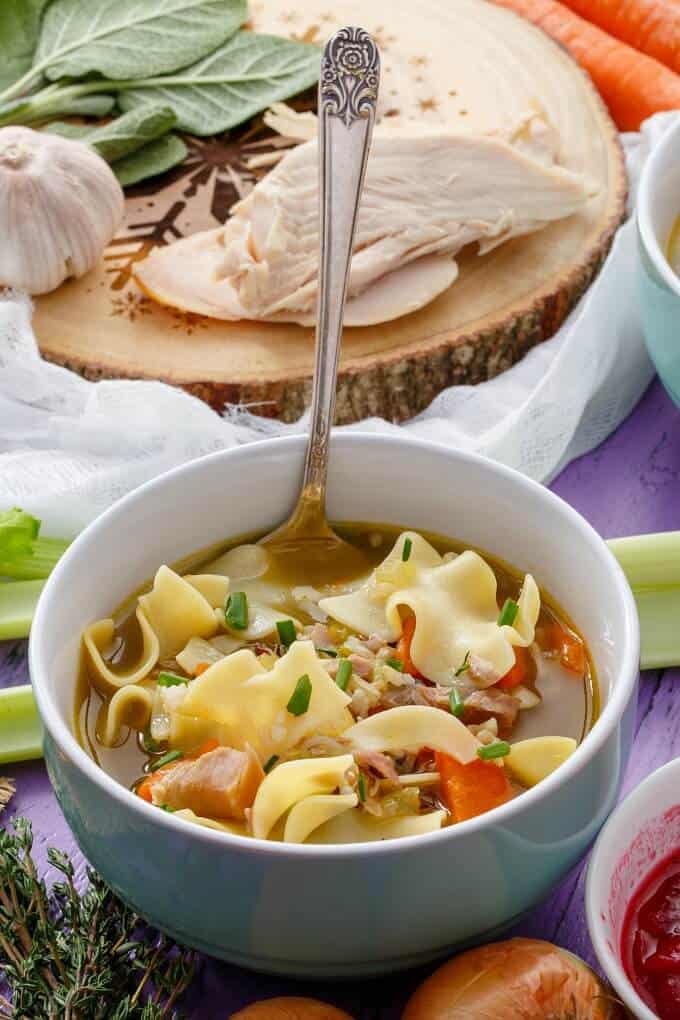 Turkey Noodle Soup (Using Leftover Turkey)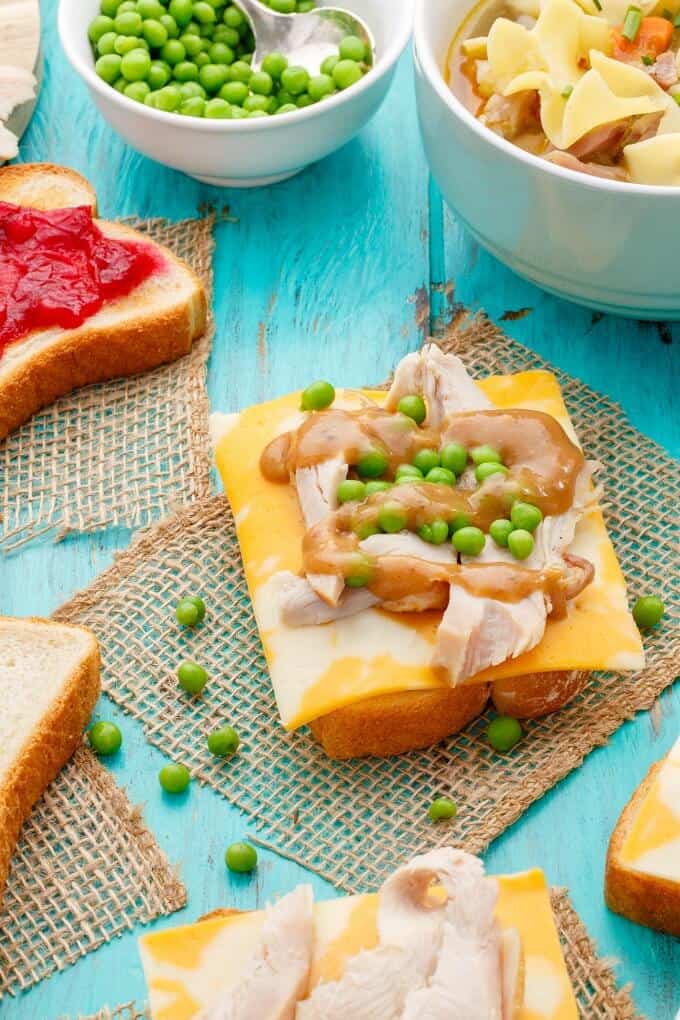 Open-Faced Turkey Sandwiches (Using Leftover Turkey)