Comfort food is great for any person, no matter what their dietary lifestyle is! This "meaty" vegetarian chili contains no fake meats and relies on your favourite vegetables! #2meals1recipe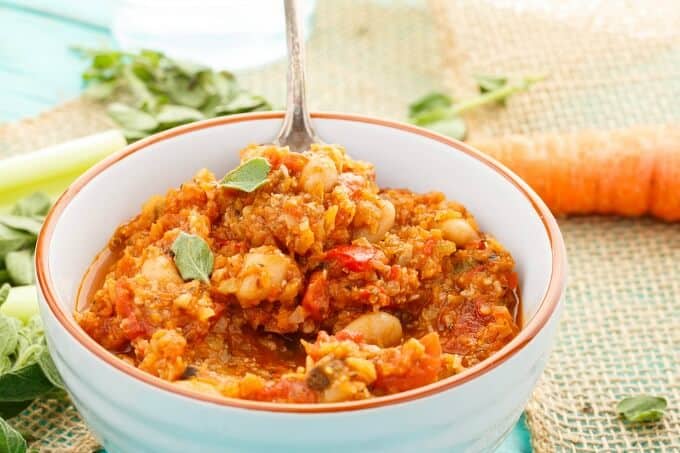 It is crazy how much the weather has changed since I was a kid going to school.
I just do not remember May, June, and September being as hot as they are now!
Of course, being the first week back to school, you don't want to keep the kids home, but at the same time, I just imagine the classrooms being stifling! It is supposed to feel like 40 degrees Celsius today!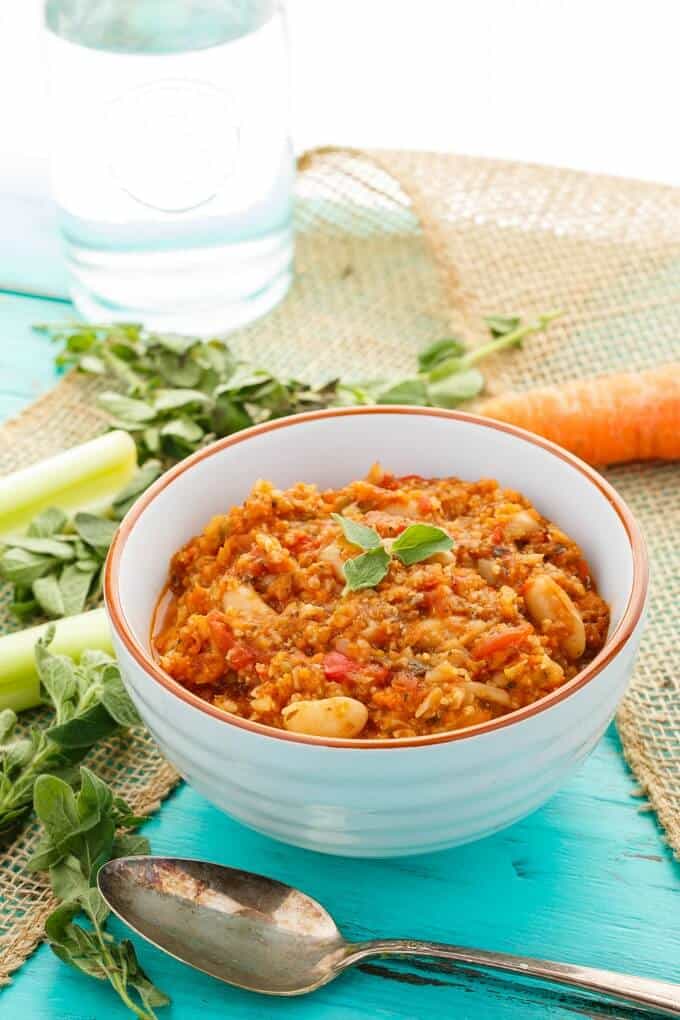 And on this crazy hot day, I am talking about chili. "Meaty" vegetarian chili to be exact!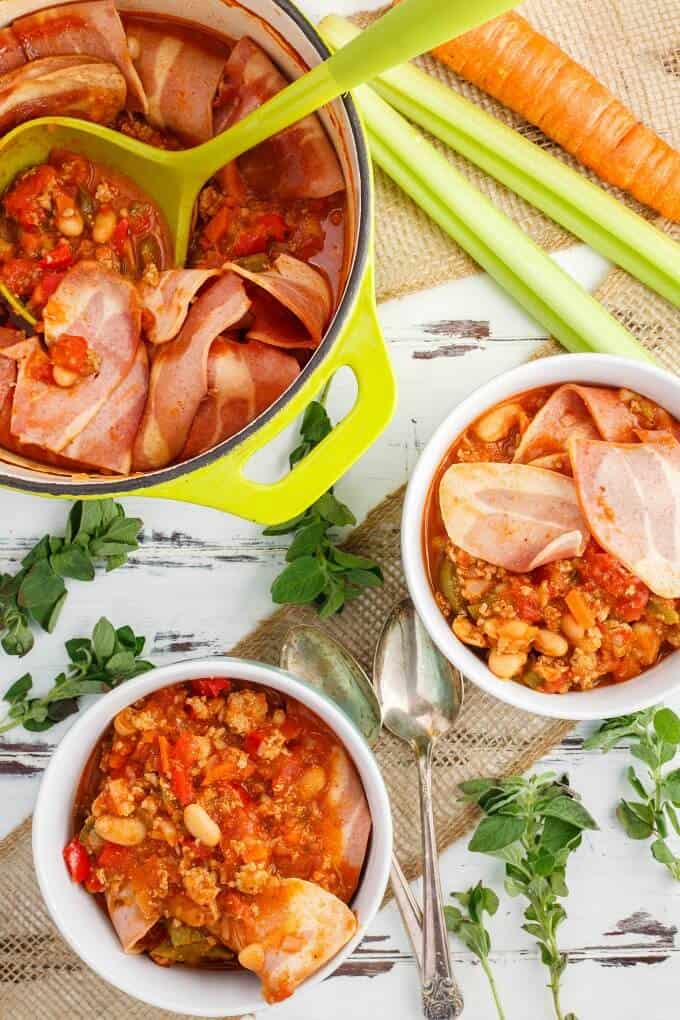 Yesterday's turkey bacon chili bowl recipe is our meat version of this #2meals1recipe project. The recipes do differ slightly, but I like that both vegetarians and meat-eaters can enjoy chili together! Of course, my husband and daughter have no issues eating a meat-free chili and that makes my job easier 😉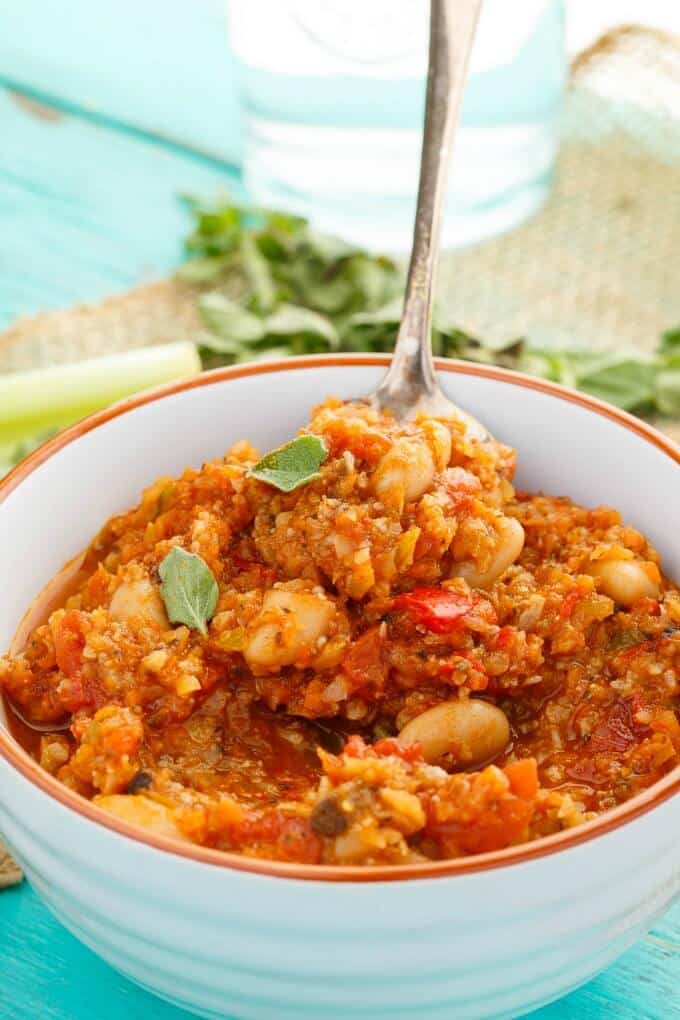 One of the big issues I find being vegetarian is that people assume you want fake meats. Not the case!
I do enjoy vegan bologna and ham, but tend to fry them in butter (I am weird: grew up with fried bologna!) But otherwise, fake meats just creep me out! The biggest reason I do not eat meat is because of the texture. It has always been an issue for me dating back to my childhood. My meat consumption was minimal and I guess if my parents did not have three kids, they would have been more accommodating (don't blame my mom for not wanting to cook 3 different meals!)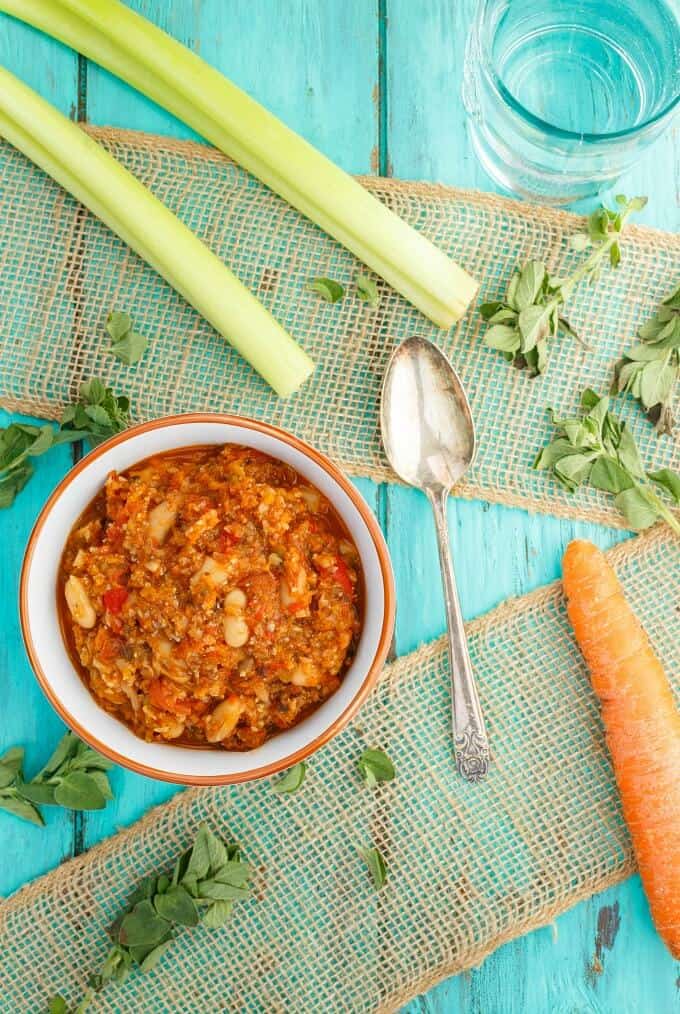 So that is why I am sharing my secret to a "meaty" vegetarian chili that has no fake meat in it! I have actually never made a chili with fake meat, but I have made it with tofu. Delicious, but vegetables sure make a difference!
The big secret? Using your food processor to puree the vegetables to a chunky texture, without making them mushy!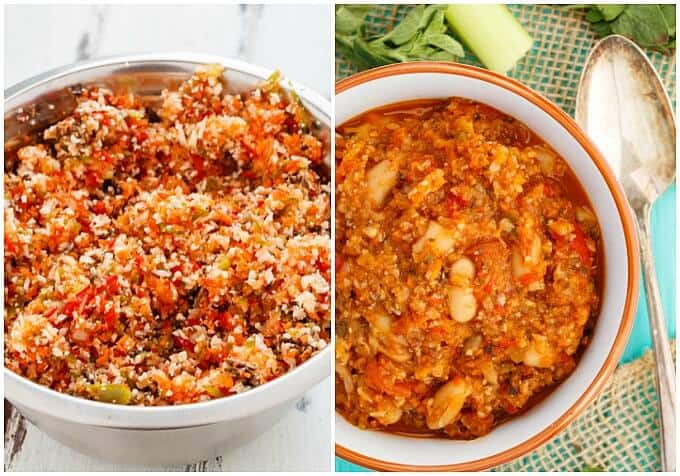 I seriously love my food processor and use it all the time to make chunky spaghetti sauces and chili! Similar to the blend and extend method (finely chopping mushrooms to blend in with ground meats) you are in a way "hiding" your veggies, all the while creating a "meaty" appearance. It is fun and flavourful! And kind of makes me fit in with my family 😉
And nothing beats smothering this vegetarian chili with a bunch of grated cheese!! The more, the merrier!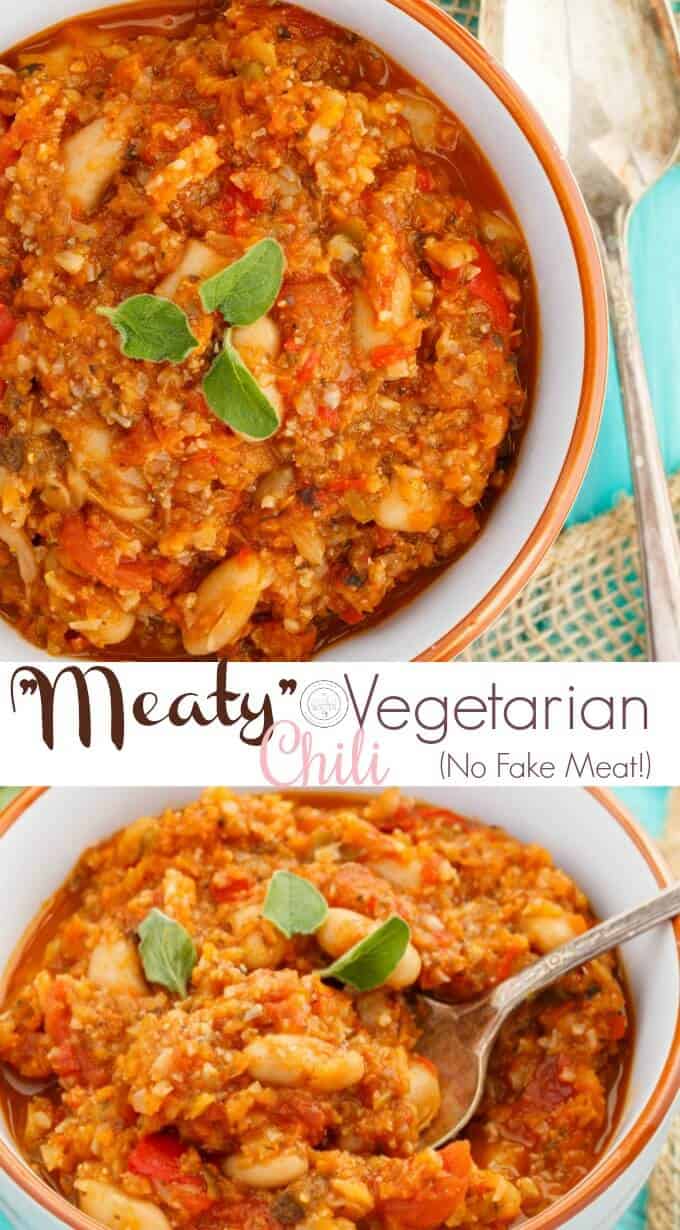 Love this "meaty" vegetarian chili (no fake meat!)?! Try some of these recipes: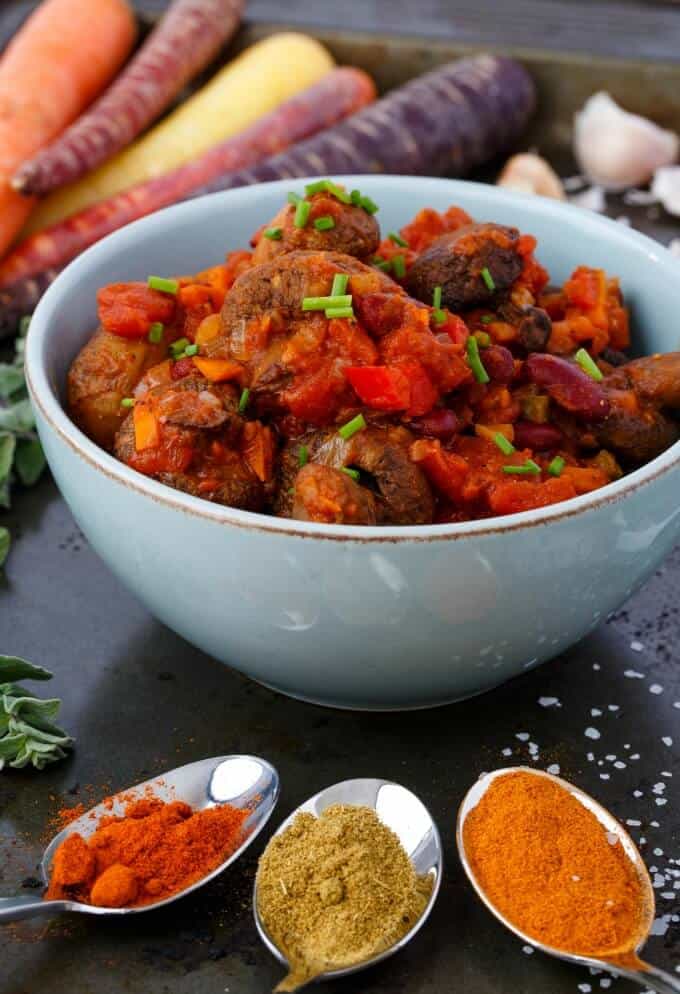 Whole Roasted Mushroom Chili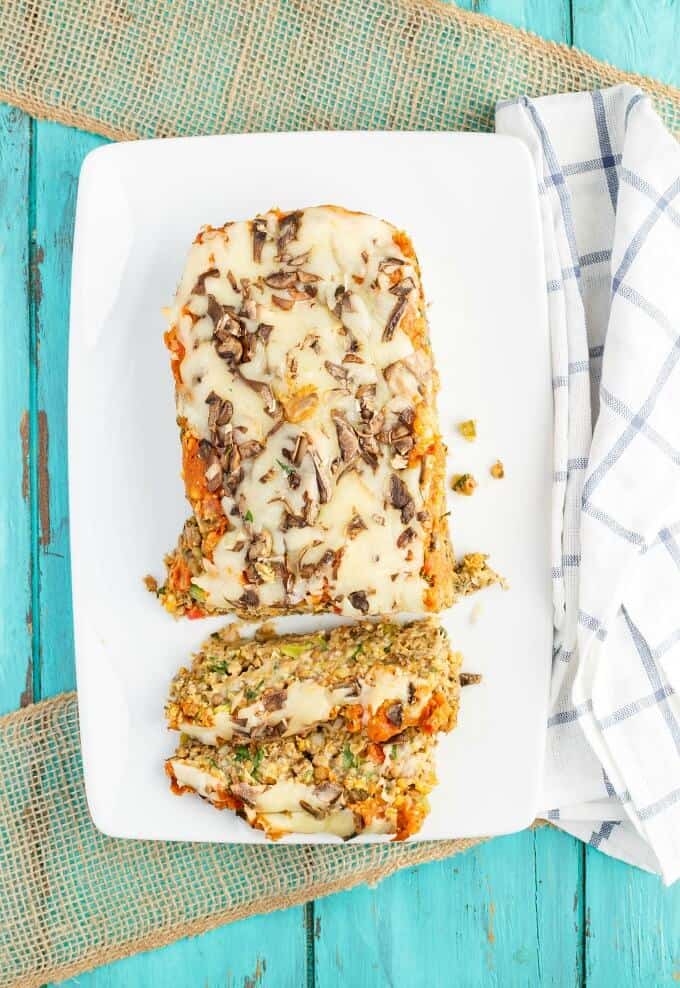 Vegetarian Pizza Meatloaf (Pizza Lentil Loaf)