Comfort food is all the rage, even if we are still dealing with hot temperatures outside! This turkey bacon chili bowl is a lighter take on my previous bacon chili bowl recipe 😉 #2meals1recipe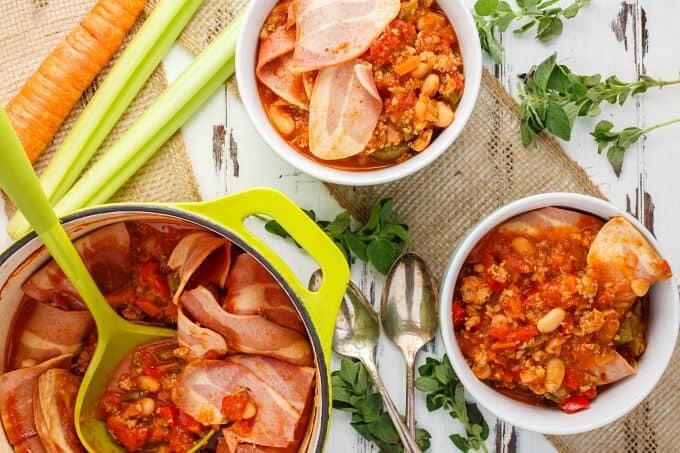 I told you I would keep to my schedule! Somewhat…
Admittedly, yesterday was a holiday so I am shifting my posts to Tuesday and Wednesday 🙂
Kiddo is officially back to school and I am back to work. To think I had this beautiful plan for all this summer posting…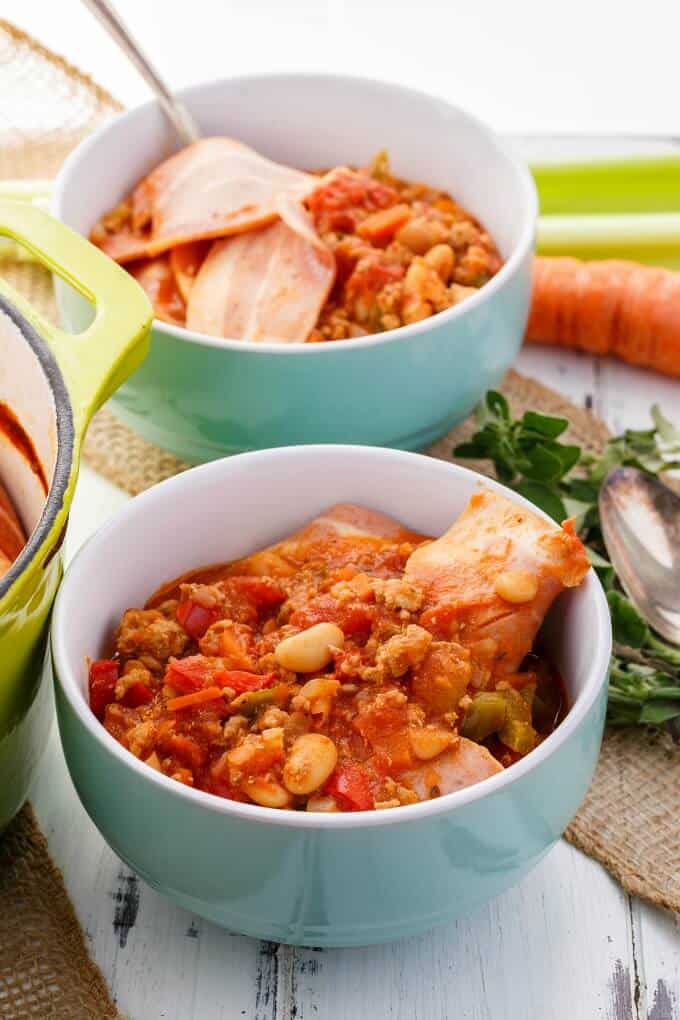 Her first day back to school is always a fun event! Of course, for me it is all about food! Her first lunch back is not this turkey bacon chili bowl, but a three meat chili. However, I think she would be happy with this recipe, too, since it went over so well in the past!
Meaning, like some of my recent posts, that I actually developed this recipe many months back in preparation for sharing in the fall. And here it finally is!!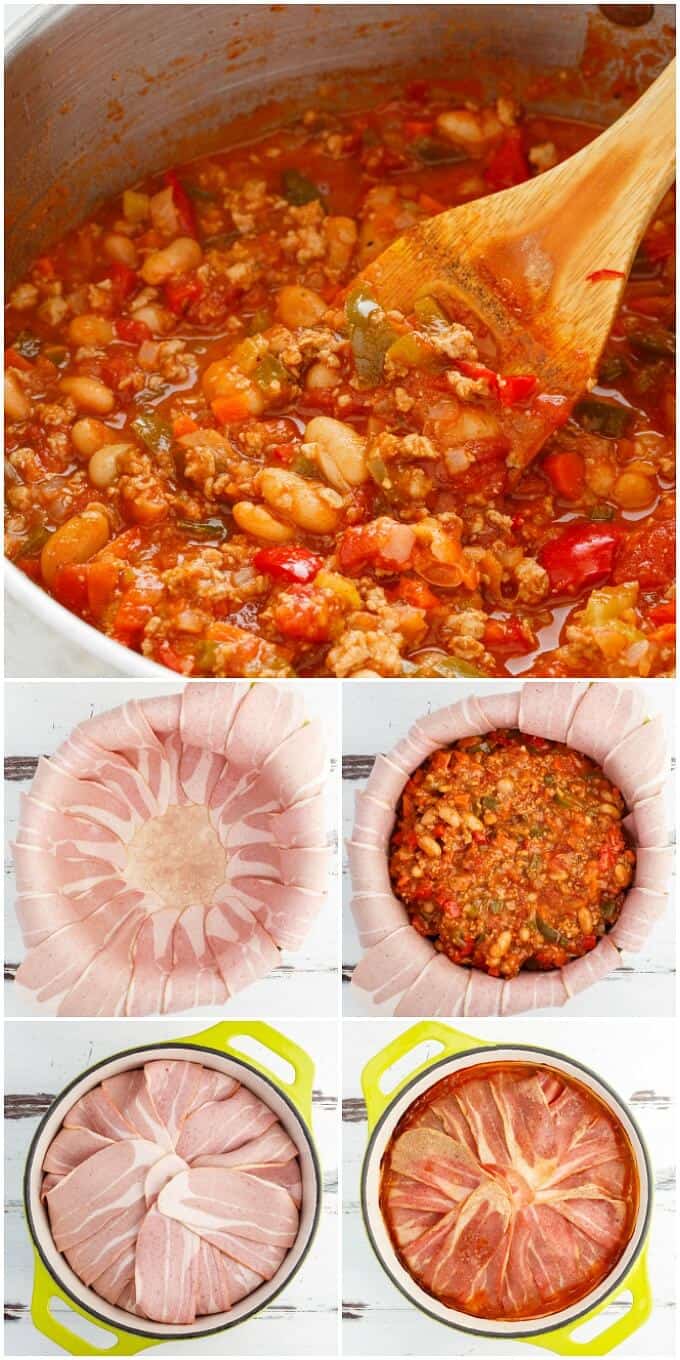 We are happy to eat chili any day of the year! But when the cooler months hit, there is something so satisfying about a homemade chili. I use canned tomatoes in this recipe, but fresh tomatoes work perfectly (if you follow me on Instagram, you will see my chili this past weekend contained fresh garden tomatoes!)
As many know, I am a brand ambassador for Canadian Turkey. Even in my down time, I turn to turkey meat as it is a lean and healthy protein. My non-sponsored work still contains turkey, or potatoes (Little Potato Company,) etc. because they are ingredients I use and trust. Sometimes I feel like a giant ad, but rest assure, what I am promoting are foods that we use pretty much daily.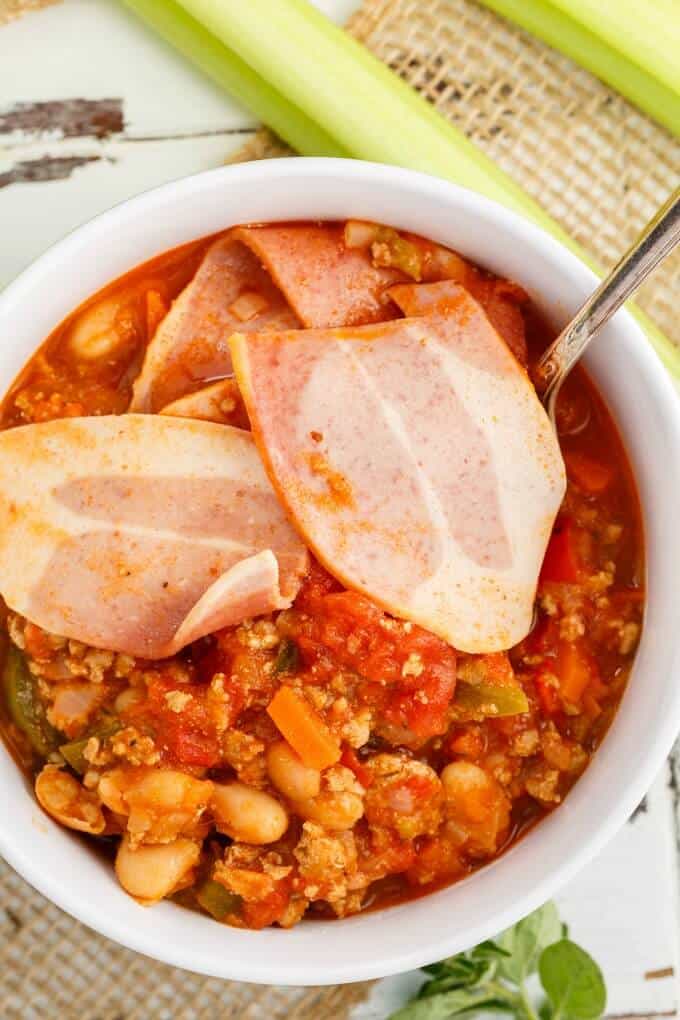 When it comes to this turkey bacon chili bowl recipe, you really cannot go wrong. As I have begun to experiment more with different turkey cuts (specifically turkey bacon,) I have come to realize every brand has their way. Meaning, the turkey bacon I used in this recipe was Butterball. Looks like traditional bacon for the most part with their long slices. However, I have recently been working with Lilydale turkey bacon and it is completely different! Wouldn't really work for this recipe as their strips are smaller and wider (but a fan-favourite here!) So basically, look around and see what your market provides.
However, my family enjoys both brands and each has their place!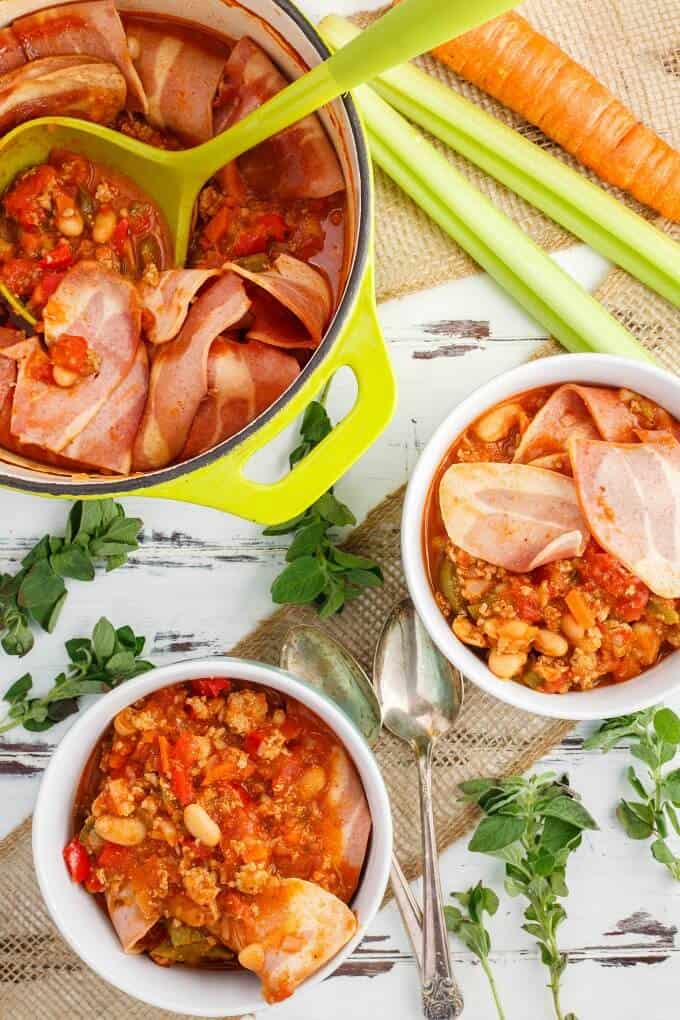 On a final note, this chili can be made in the slow cooker the night before and then finished off in the oven (with the bacon bowl.) I recommend cooking up the ground meat with the veggies first before throwing everything together in the slow cooker and proceeding like normal.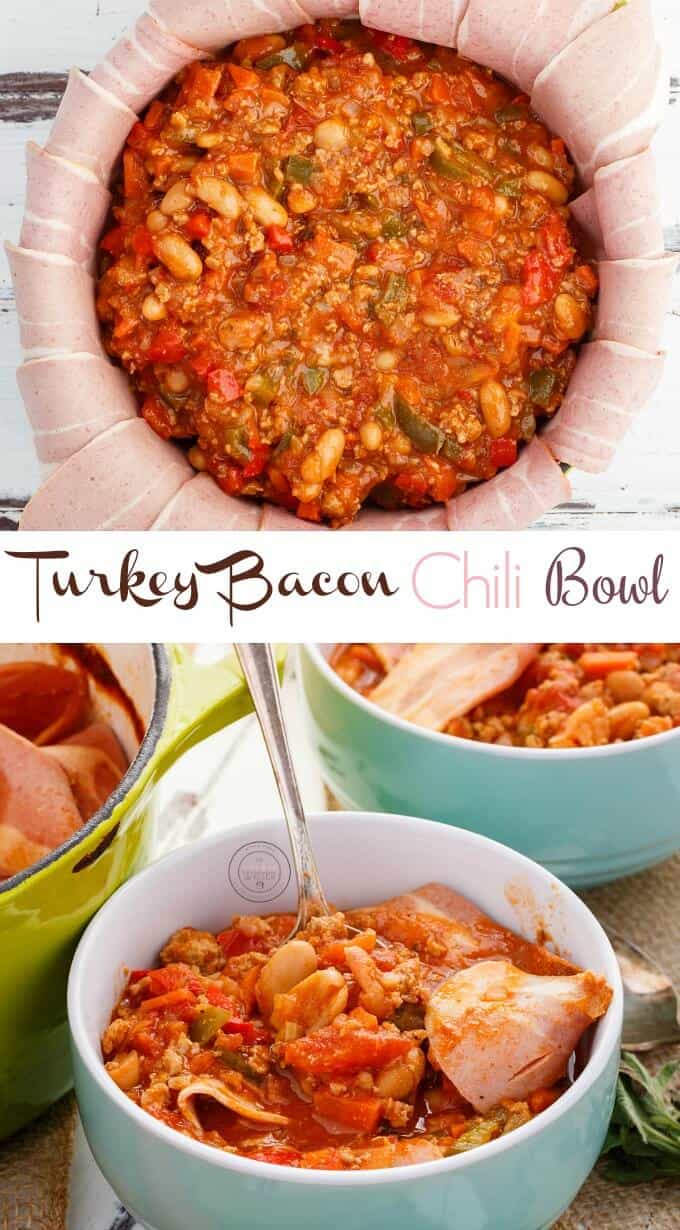 Here is the sneak peek of the "Meaty" Vegetarian Chili (No Fake Meat!) going live tomorrow!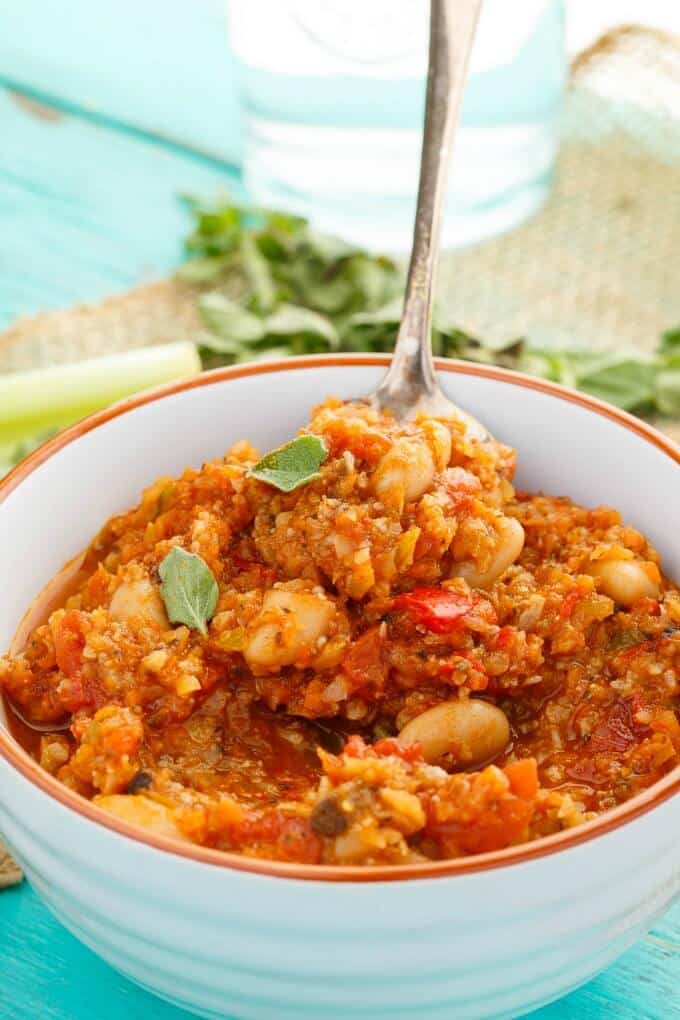 Love this turkey bacon chili bowl?! Try some of these recipes: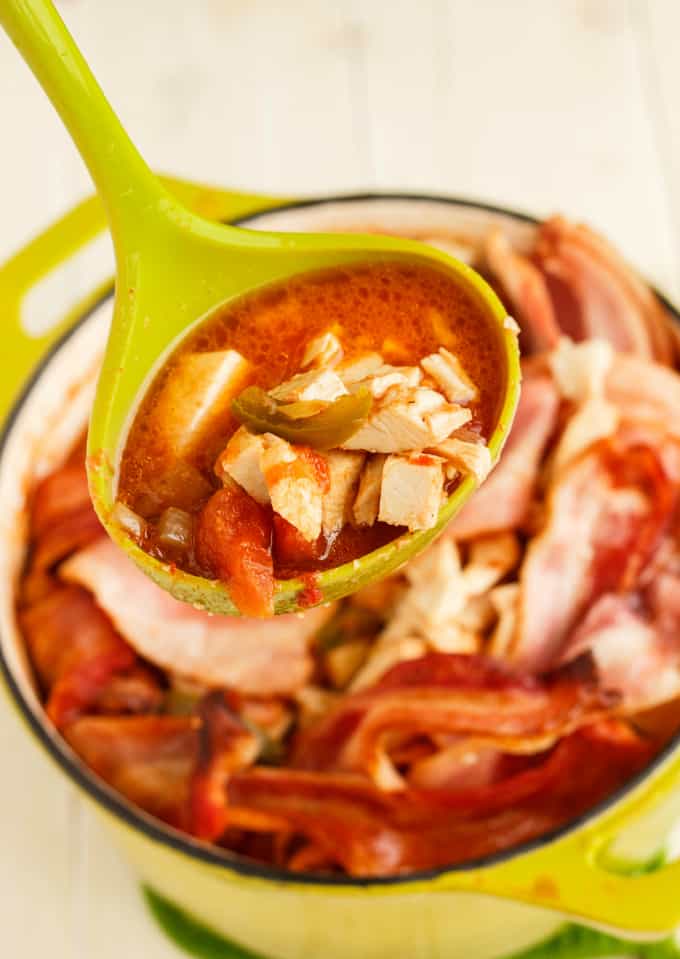 Beer and Turkey Chili in a Bacon Blanket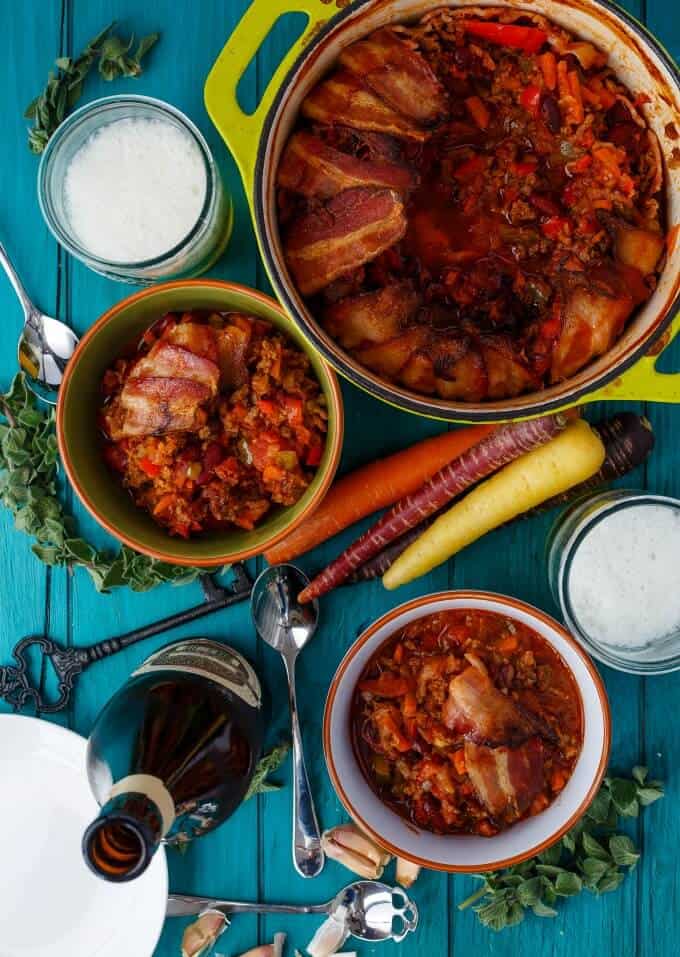 Beer and Beef Chili in a Bacon Bowl