Move over chicken noodle soup! This turkey noodle soup is made using leftover homemade turkey stock and turkey meat. Easily made gluten-free, too!
I'm back!
And as I said in my homemade turkey stock post, I would be sharing with you a delightful recipe that utilizes leftovers once again. This turkey noodle soup is a twist on the classic chicken noodle soup recipe. Who doesn't love a good soup recipe?!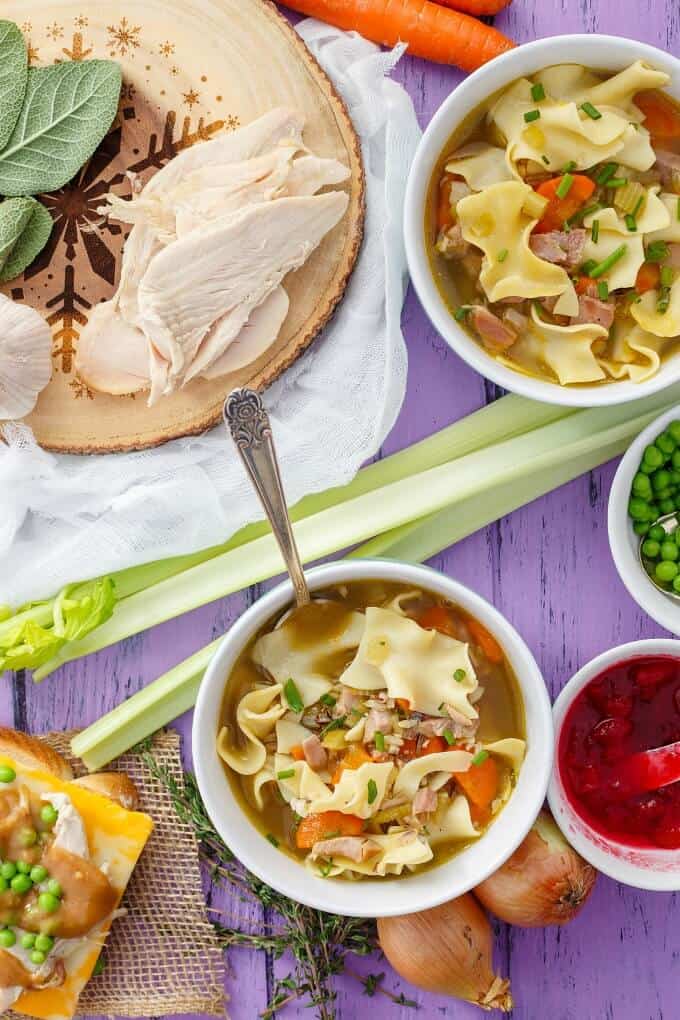 Usually with soup recipes I throw everything in but the kitchen sink. Now that I think about, it is a pretty similar method to how I make stocks… Must be a reason why I do it! 🙂 That being said, I stayed traditional this time around, using carrots, celery, and onion, and finishing with some rice and egg noodles. As I mentioned above, this recipe is easily made gluten-free by omitting the noodles and rice, or just finding the appropriate gluten-free variety.
What makes homemade soup so awesome? I would definitely say the broth. That is why I take the extra time to simmer down my stock; resulting in bold flavours with no added effort on my part. The flavours only get more pronounced as I simmer my soup and its ingredients!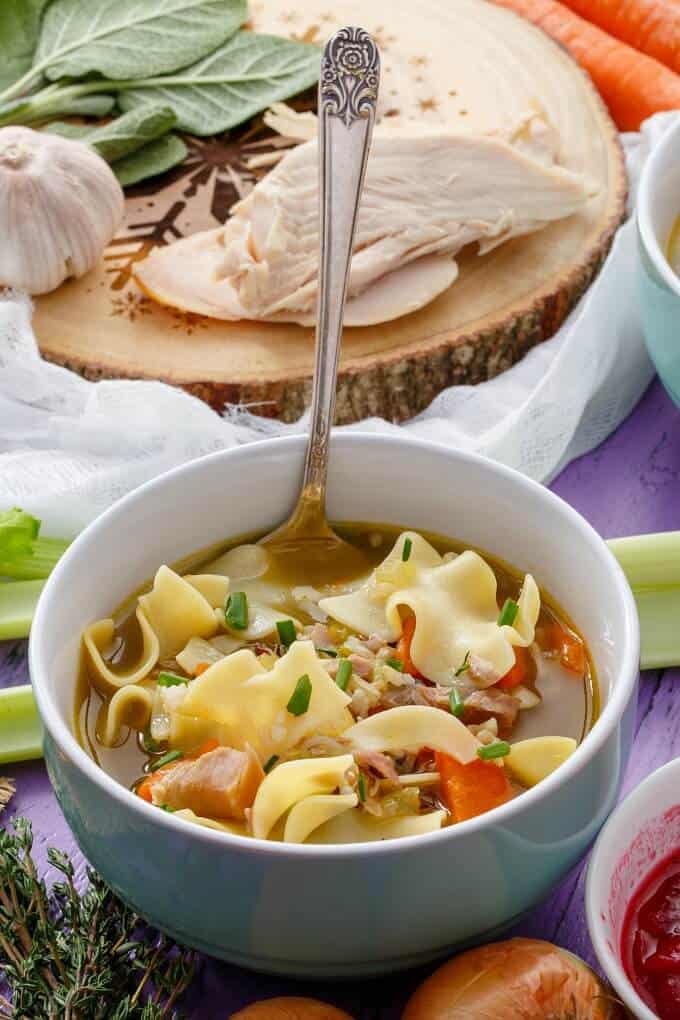 Of course, you can add anything you like to the soup. I save adding the turkey until closer to the end as it has already been cooked (does anyone else think of soup when turkey holidays draw close?!) However much of each ingredient you add is all up to you. Just be warned, those noodles and rice will soak up A LOT of your broth!

All these turkey recipes utilizing leftovers and you want to know something? There are more to come!! And to think my whole turkey was just under 8 pounds… It is just amazing what you can do with leftovers! Stay tuned!
Love this turkey noodle soup?! Try some of these recipes:
Homemade Turkey Soup with Creamer Potatoes