Appropriate for Easter, Thanksgiving, and Christmas, these cheesy leftover cranberry sauce cookies are the best way to use up leftovers! The mixture of sweet and salty makes these cookies perfect for the savoury dessert lover!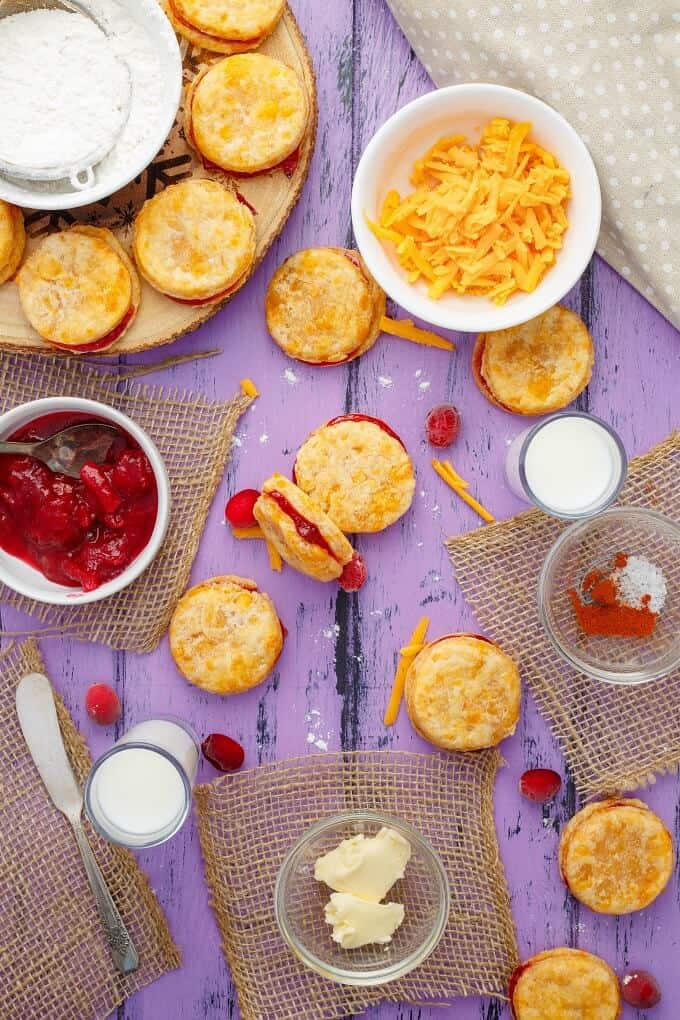 BRING ON SPRING!
Okay, I don't need to shout but even though spring is here, we've had some hiccups already. Beautiful temperatures for days, and then SNOW. Why, Canada?! Then again, our snow in Ontario was minimal compared to Newfoundland! I'm hoping spring is here to stay now 🙂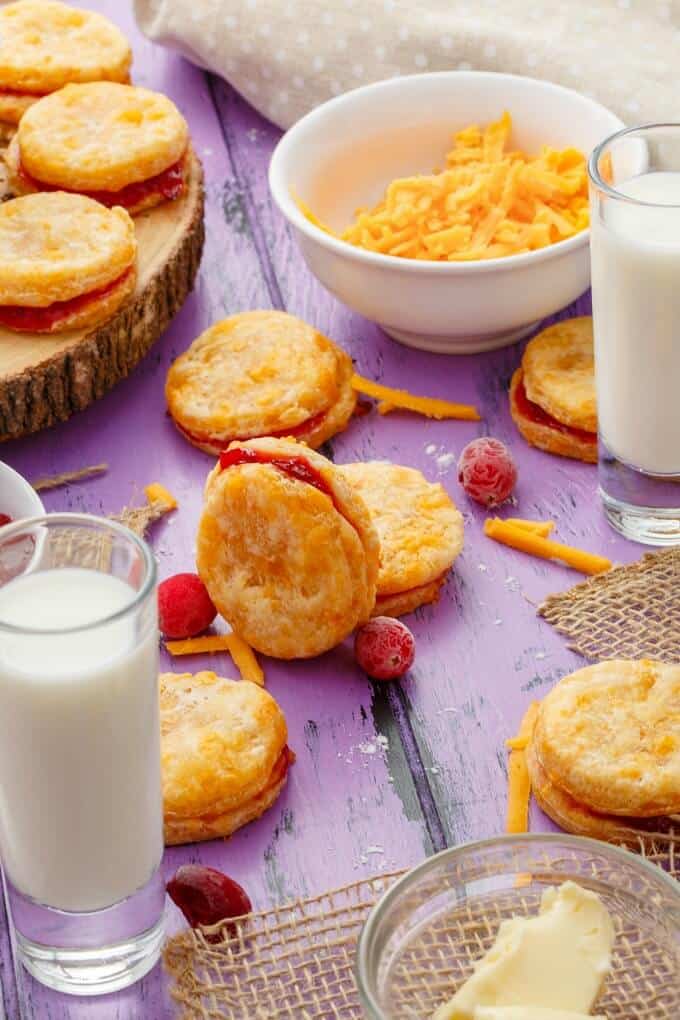 On that note, bloggers from across Canada have gotten together to bring you this Bring on Spring round-up of new spring-related recipes! Always a pleasure working with my fellow Canadian food bloggers 🙂 Many thanks to Melanie from The Refreshanista for putting this altogether 🙂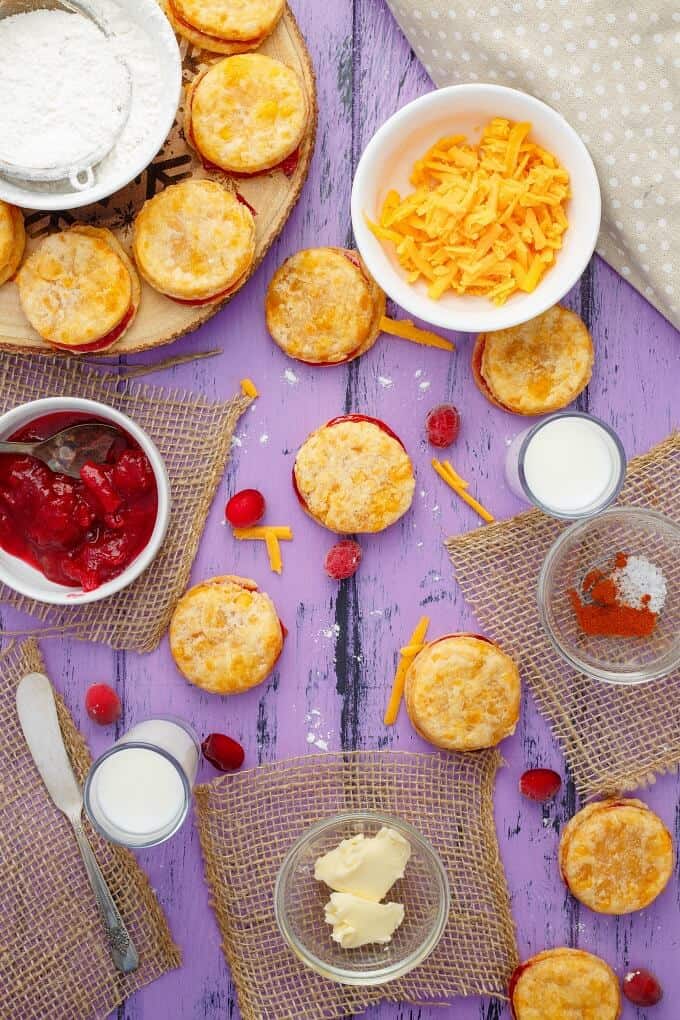 Cranberries have always been a favourite of mine, however, cranberry sauce was not! I've talked about this before so I will not dwell but I want to tell you there is a BIG difference between canned and store-bought cranberry sauce. The recipe I used for these cheesy leftover cranberry sauce cookies was my pear cranberry sauce 🙂 Slowly updating old posts so don't mind the frightful pics 🙂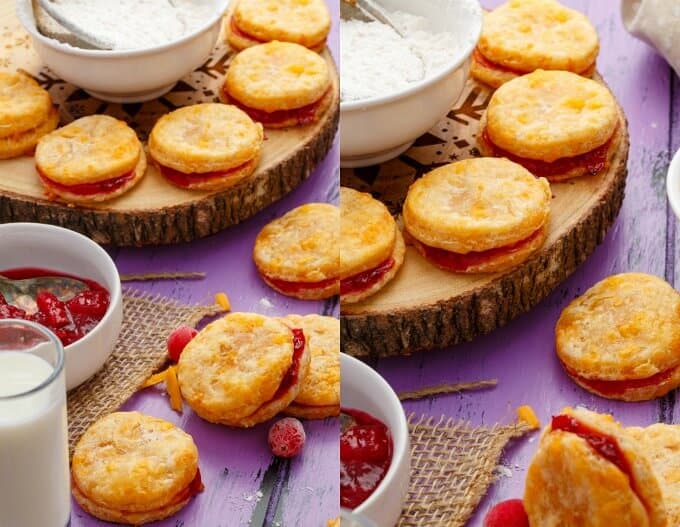 Leftover cranberry sauce is never a bad thing and I wanted to showcase what you can do with this wonderful creation. If you didn't already know, I am a regular contributor over at The Weary Chef. Back in December I created these leftover cranberry sauce pancakes. We LOVED them and I kind of deemed myself the Queen of Leftovers 🙂 So if you have a TON of leftover cranberry sauce, be sure to pop over there 🙂

Do I classify these cheesy leftover cranberry sauce cookies as a dessert? I do! I mean, they are savoury, but sometimes people want something that is only a bit sweet. The balance between the cranberry sauce and cheesy cookie is perfect, rewarding you with both salty and sweet flavours 🙂 PS: The texture is more of a soft, flaky biscuit. So good!
And please check out the recipes contributed by the other talented bloggers! I cannot wait to make them myself!
Love these cheesy leftover cranberry sauce cookies?! Try some of these recipes: