Whether you use it as a side dish or a dessert, this pear cranberry sauce will be sure to throw out a lot of "wows!"
It was not until I was commenting on another blogger's jello-ed cranberry dish that I realized I use cranberry sauce interchangeably as a side dish and a dessert!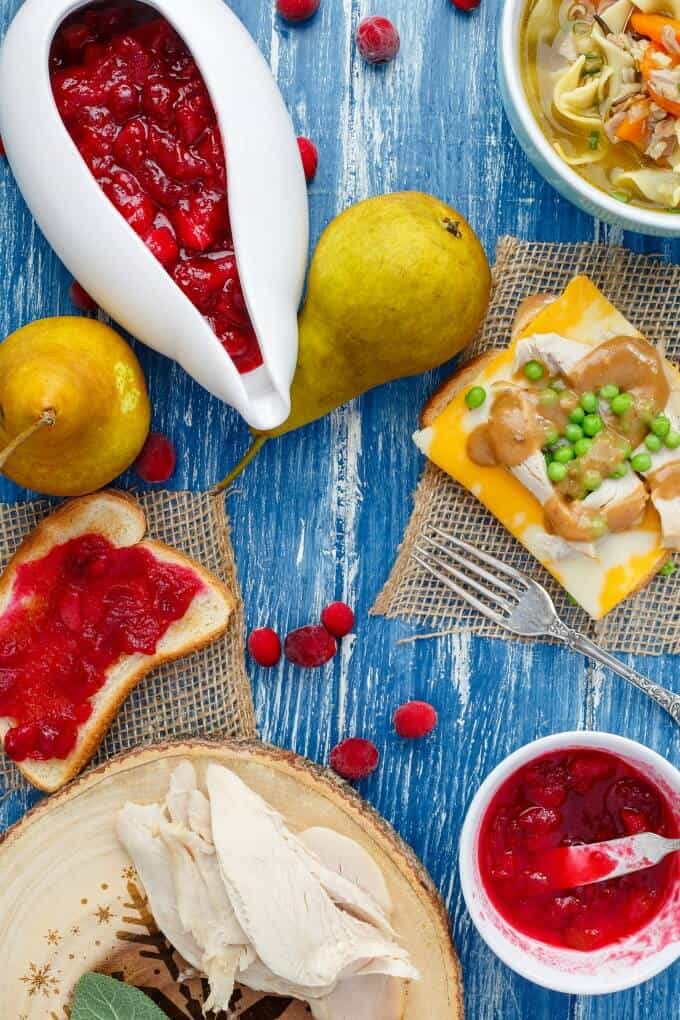 I mean, the sauce is pure sugar and tastes like a dessert! But we obviously pour it over meat and stuffing. However, it can easily be used in desserts (and eaten on its own,) so I really do not know where to classify it! I'll just let you know that homemade cranberry sauce is the best and INFERIOR SUPERIOR (sigh, my grammar!) to the canned stuff!
UPDATE: I have made a step-by-step video to help you out 🙂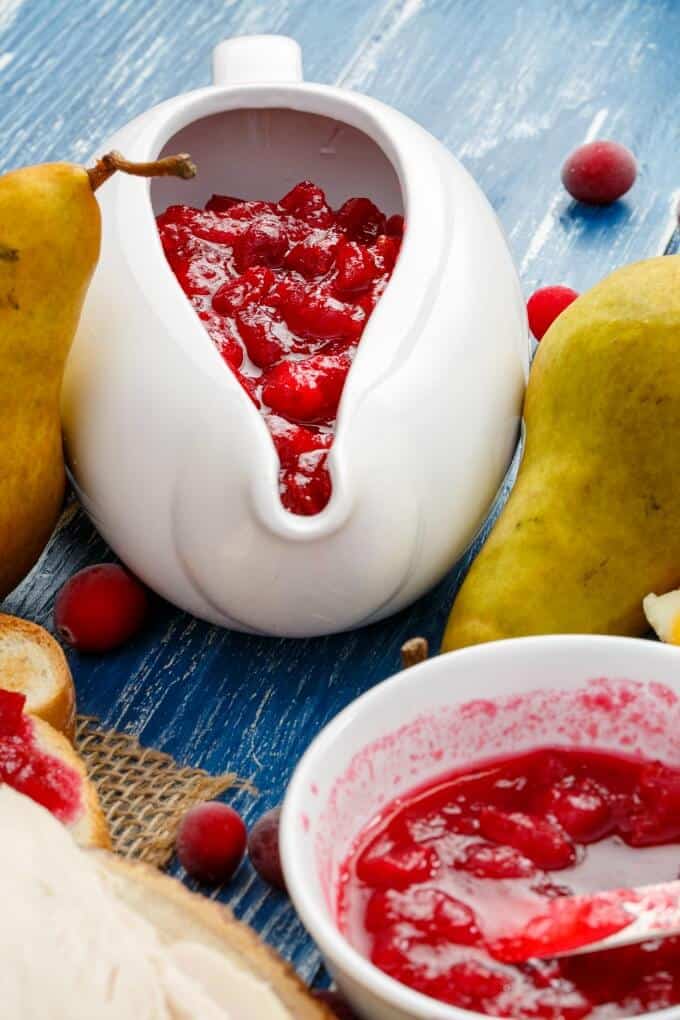 To change things up this year, I went with a pear cranberry sauce. I like the idea of the soft cranberries with just a hint of texture from the pear. The two blend so nicely together and adds some creativity to your Thanksgiving or Christmas dinner.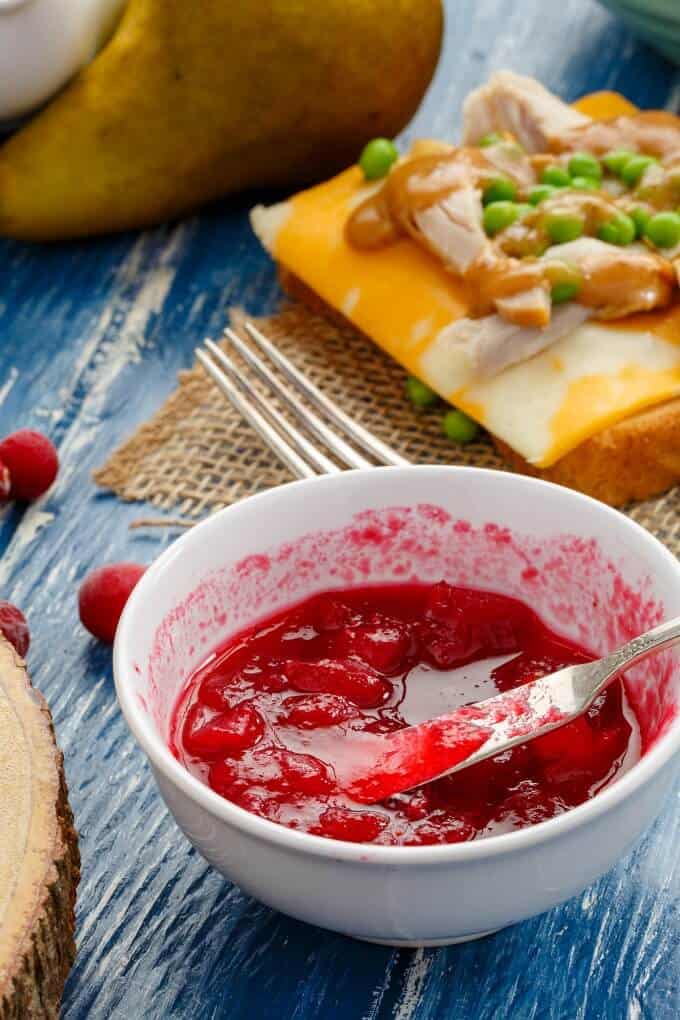 With all the cranberry sauce recipes out there I am sure this is nothing new, but we really enjoyed the change and I want to continue the tradition of creating a new cranberry sauce each year 🙂 Plus apples always get all the love, so let's give pears a shot in this pear cranberry sauce!
📖 Recipe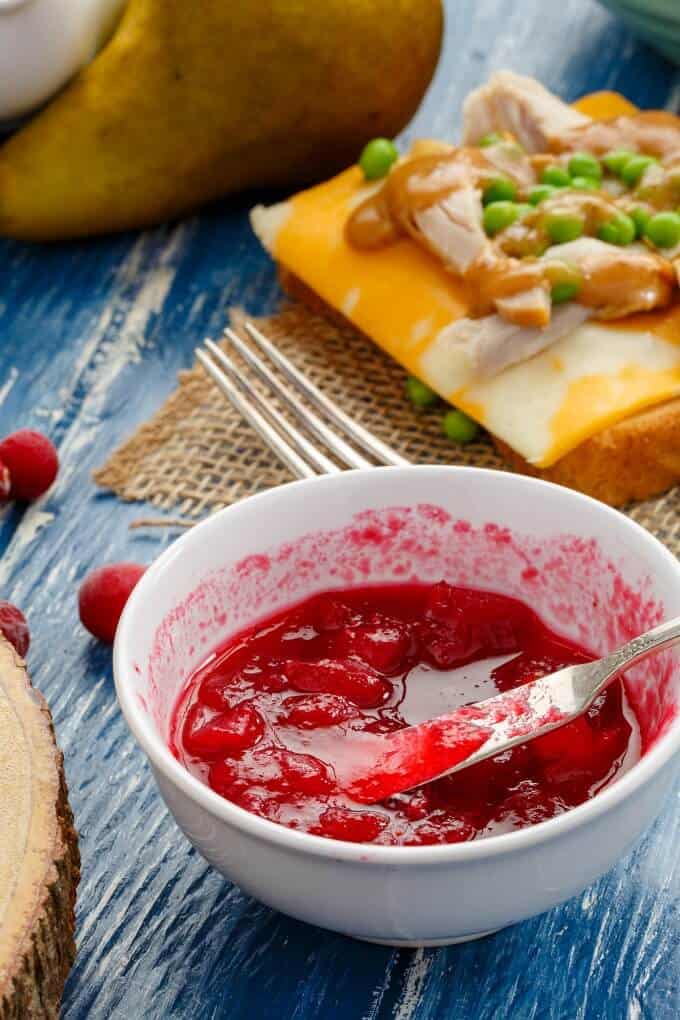 Pear Cranberry Sauce
Simple, flavorful, and WAY better than the canned stuff!
Ingredients
3 cups (12 oz) fresh cranberries
1 cup water
¾ cup granulated sugar
1 tbsp. freshly squeezed lemon juice
1 pear (I used Bosc), cored and diced
Pinch of salt
Instructions
Combine sugar, water, lemon juice, and salt into a medium saucepan. Place over medium heat and stir to dissolve sugar. Add in the cranberries and bring to a boil.
Add the pear, reduce heat and simmer for 10-12 minutes, or until cranberries pop and a thick mixture begins. Remove from heat and allow to cool (the mixture will continue to thicken.)
Nutrition Information:
Yield:

15
Serving Size:

1
Amount Per Serving:
Calories:

56
Total Fat:

0g
Saturated Fat:

0g
Trans Fat:

0g
Unsaturated Fat:

0g
Cholesterol:

0mg
Sodium:

10mg
Carbohydrates:

15g
Fiber:

1g
Sugar:

12g
Protein:

0g
This past weekend I made a 3-tier birthday cake for my Aunt and Uncle's 60th birthday celebration. Let me tell you, stressful! I made a test-cake a couple of weeks prior to prepare myself and I am so glad I did! Hopefully I have the chance to share the cake with you sometime in December (I stayed traditional so it could easily be a Christmas cake!)
Love this pear cranberry sauce?! Try some of these recipes: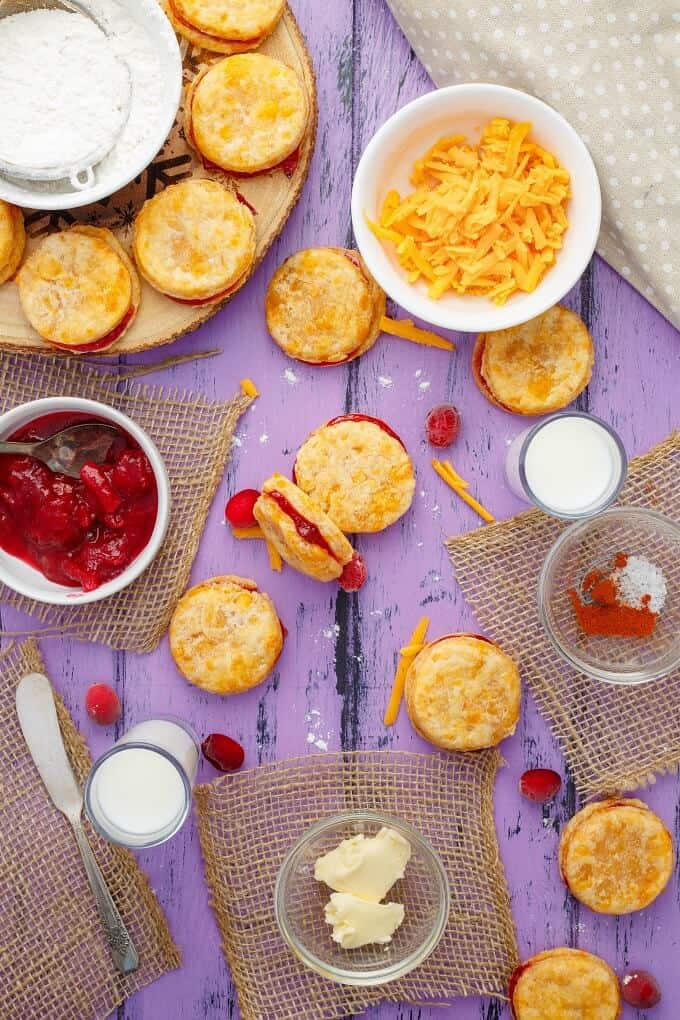 Cheesy Leftover Cranberry Sauce Cookies