Fluffy and delicious herb and garlic cream cheese mashed potatoes are perfect for the holiday season (or as a meal of their own!)
The weather has been all over the place here.
We had cold temperatures in September, warm temperatures in October, followed by cold temps again, and then early November saw freaking summer temperatures!! Of course, with all the double digit temps, our town's Santa Claus Parade fell on the only day where the weather was really cold. Sigh. Thankfully we planned ahead with blankets, hot cocoa, and the wagon (that managed to tip over with my daughter in it, but that is another story!)
One of the most satisfying comfort foods in my opinion is mashed potatoes. Heck, any potato dish will do, but there is something about mashed potatoes. Now, everyone has their own mashed potato recipe, so why am I adding more to the population? Because mine are full of cheesy goodness without feeling too cheesy. Does that even make sense?!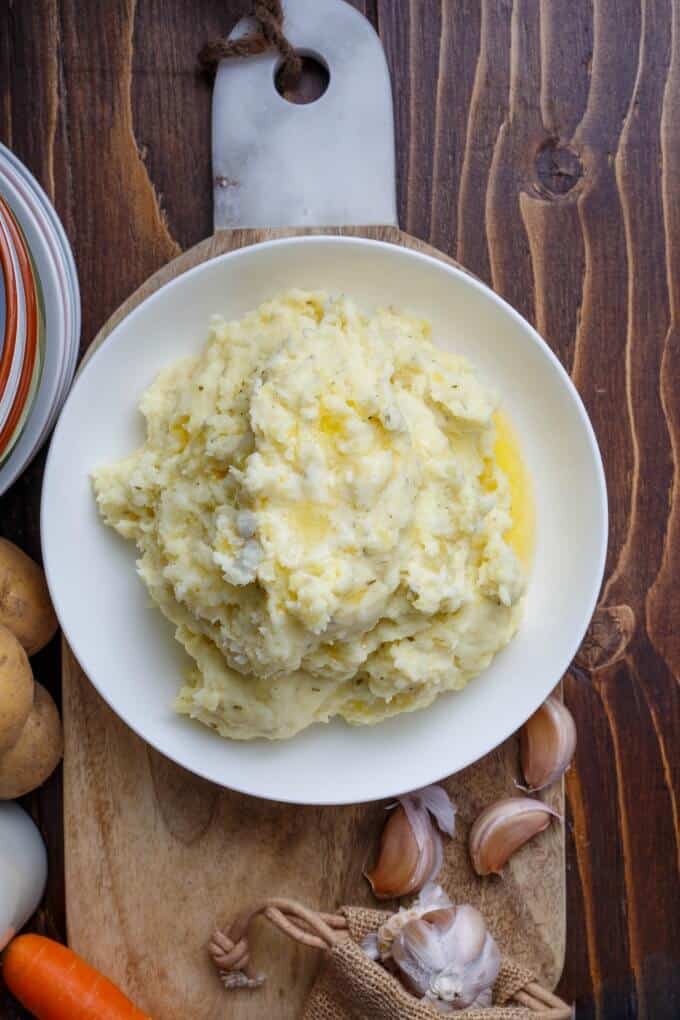 These herb and garlic cream cheese mashed potatoes are packed full of cream cheese, resulting in a creamy but light feeling about them.
I am a cream lover, and would have no issues topping copious amounts of cream and butter into my potatoes, but using cream cheese allows for a refreshing taste without feeling gross afterwards. And you can use any flavored cream cheese you like! We just happen to be herb and garlic lovers 🙂
Just how amazing are these cream cheese mashed potatoes? Let's ask my daughter.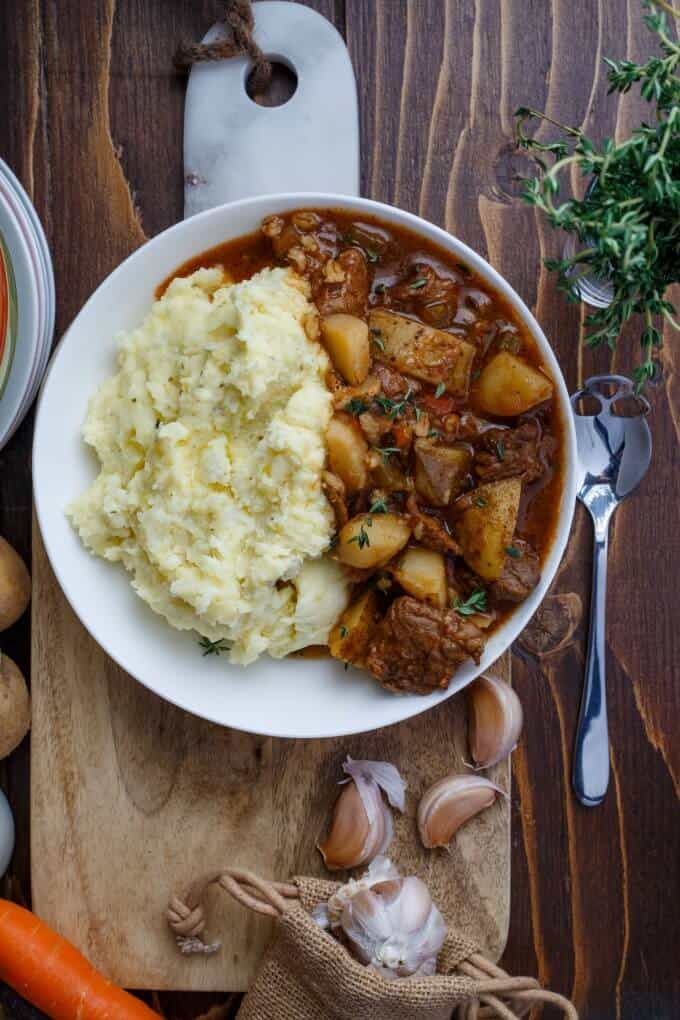 Oh, wait. Her mouth is too busy snacking on these potatoes! Haha. She always knows how to make mommy feel good about herself. Thankfully no one is too worried about germs in this house!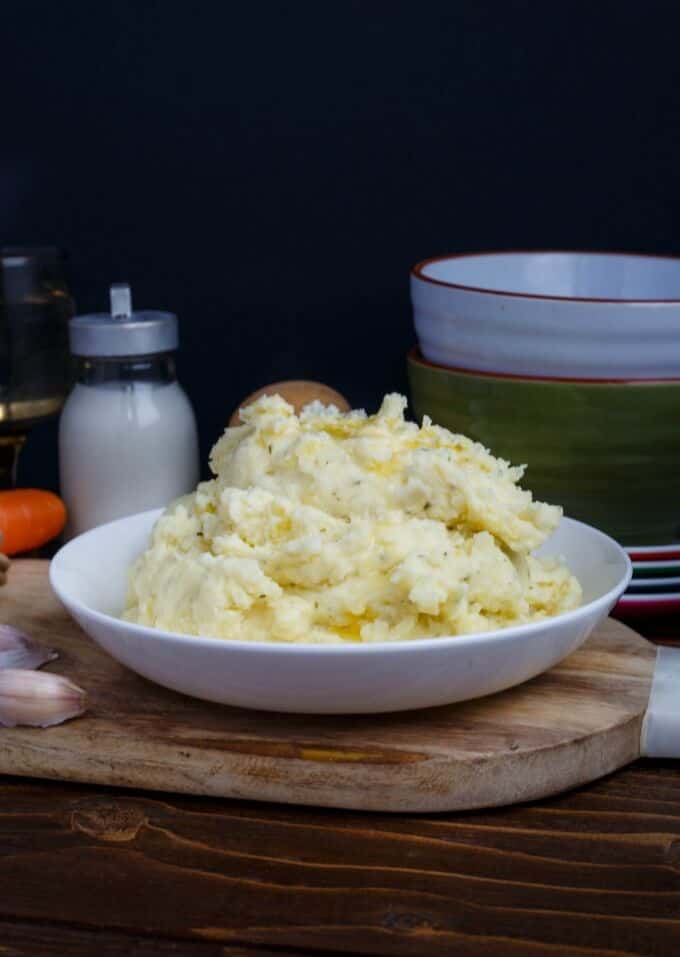 📖 Recipe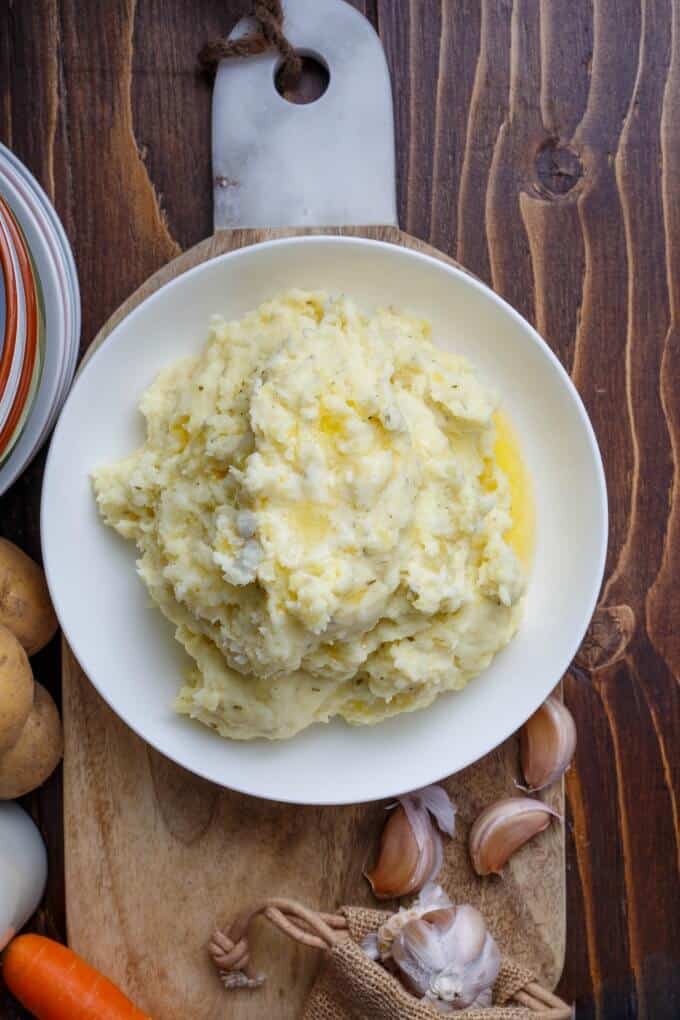 Herb and Garlic Cream Cheese Mashed Potatoes
Cream cheese adds so much flavor to mashed potatoes!
Ingredients
3 lbs potatoes, peeled and cubed
¼ cup butter, room temperature
200-250 g container herb and garlic cream cheese, room temperature
¼ cup heavy whipping cream
¼ cup milk
Salt and pepper
Instructions
Add potatoes to a large pot and add enough water to cover the potatoes by about 1-inch. Make sure to salt the water! Bring to a boil over high heat and cook under potatoes are tender, about 15-20 minutes. Drain potatoes.
Reduce heat to medium, add cream cheese and butter. Stir in milk and cream and cook until cheese has melted and mixture is no longer lumpy.
Add potatoes, mash until smooth, and season with salt and pepper.
Notes
Heating milk, butter, and cheese makes for a smoother texture (no more glue potatoes!)
Nutrition Information:
Yield:

6
Serving Size:

1
Amount Per Serving:
Calories:

400
Total Fat:

14g
Saturated Fat:

8g
Trans Fat:

0g
Unsaturated Fat:

5g
Cholesterol:

35mg
Sodium:

201mg
Carbohydrates:

63g
Fiber:

11g
Sugar:

5g
Protein:

12g
Later this week I will be sharing how to use up those leftovers (you may remember my post about how much homemade turkey stock I had sitting around!) With American Thanksgiving just around the corner, it is time for people to worry about what they are going to make, but also what to do with all the leftovers! Trust me, this recipe is sure to please!
Love these herb and garlic cream cheese mashed potatoes?! Try some of these recipes: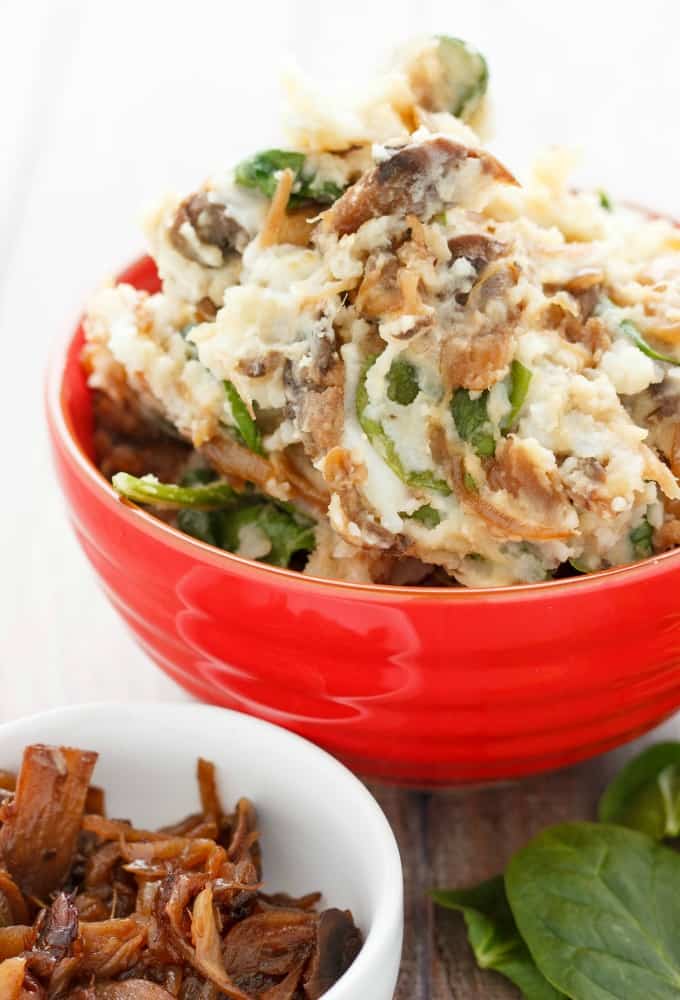 Caramelized Onions and Mushroom Mashed Potatoes