I love nothing more than comforting food during the cooler months! This hearty vegetarian pot pie is every non-meat-eaters dream! Loaded with delicious veggies and a flavourful sauce, there is no feeling left out this holiday season! #2meals1recipe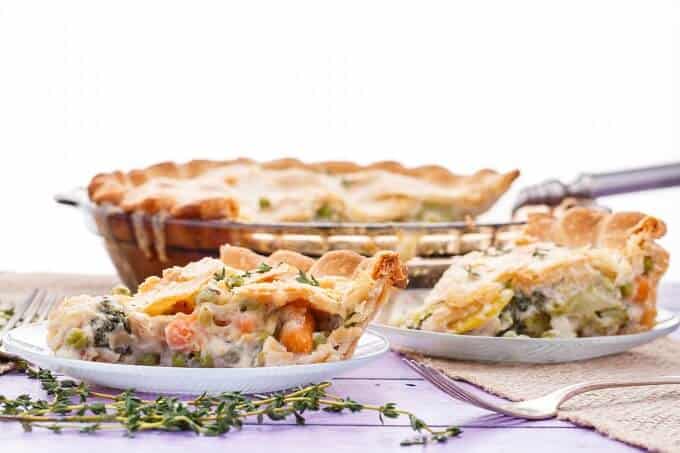 Hello, all!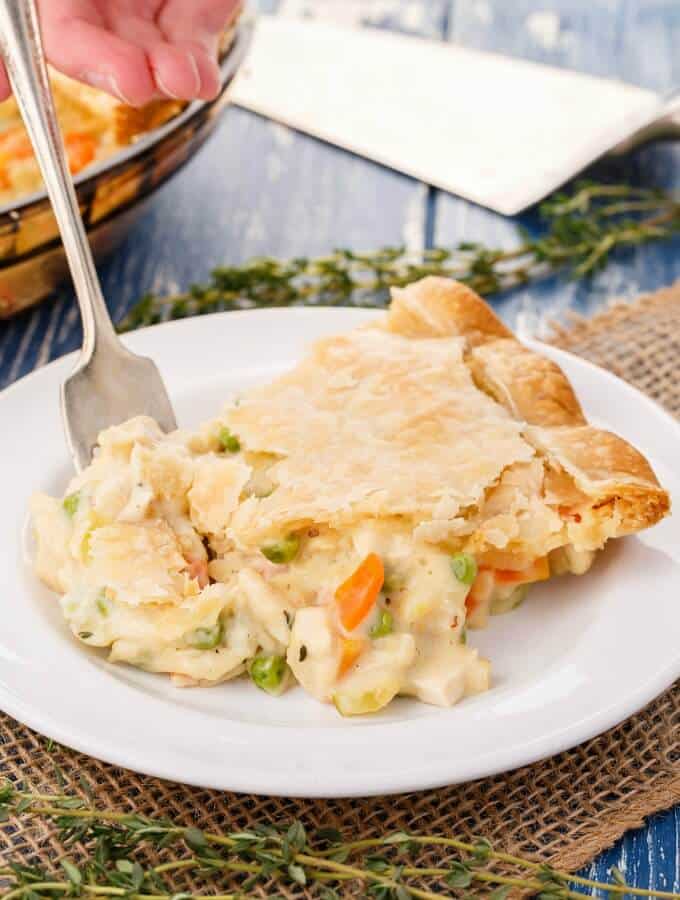 Back with the vegetarian version of yesterday's homemade turkey pot pie!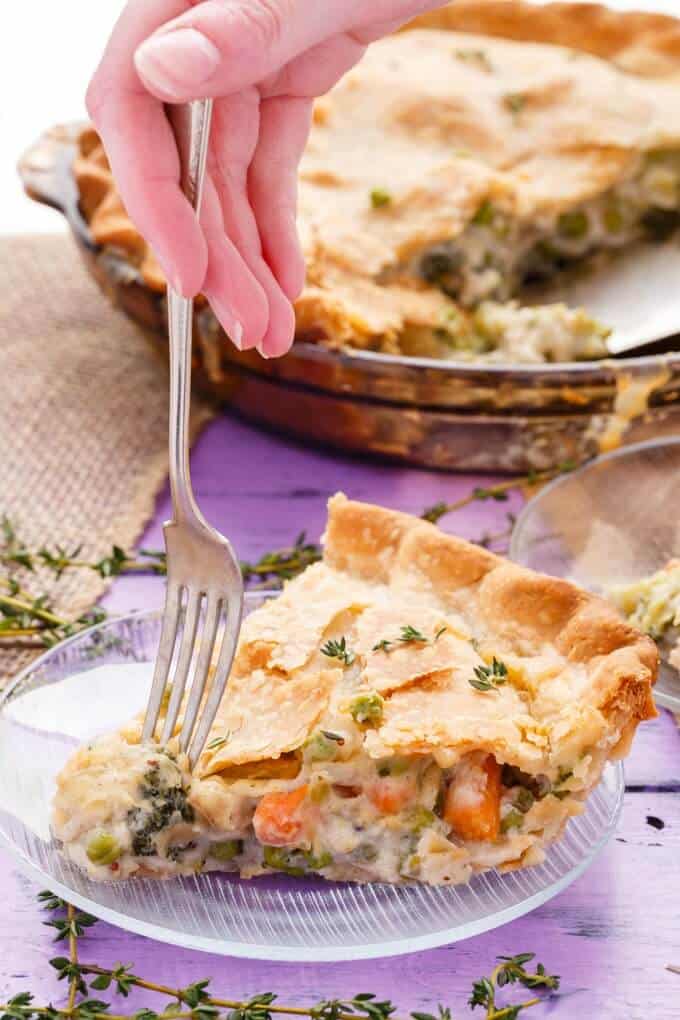 This hearty vegetarian pot pie is super easy to make and loaded with veggies! Plus, there is just something about the sauce…
It is funny, because no where in my childhood do I remember eating pot pies. Even ones with meat. But then again, my parents are picky and us kids are far from it!
Thanks to my brother, he has shown me just how amazing pot pies are! Sure, I am not eating the meat versions, however, this is one classic dish that translates well into a vegetarian version. In the simplest terms, I tend to just double up my veggie ratios and omit the meat when it comes to making a vegetarian dish. This does not work for EVERY recipe (that's why I am here to test things out!)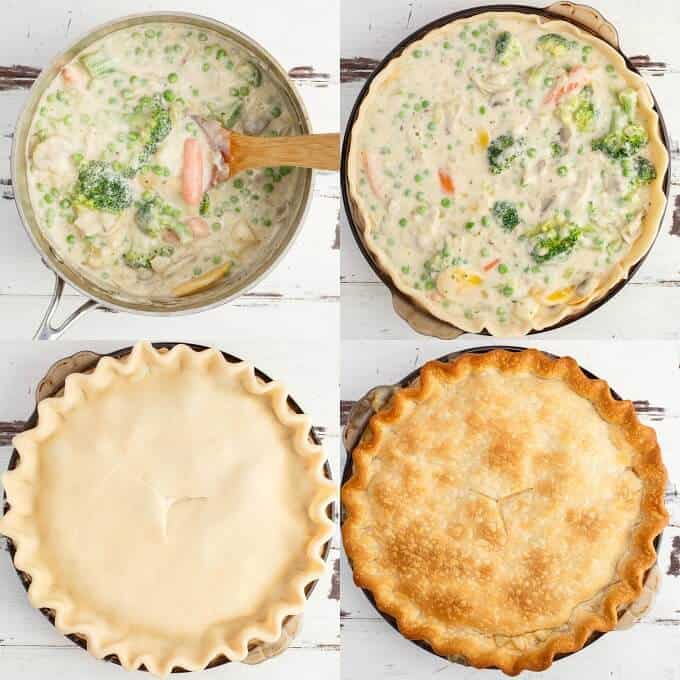 When I was experimenting with this recipe, I thought about using fresh vegetables. Usually I have a ton on hand in the refrigerator. But then I got to thinking: generally during the holidays your refrigerator is overcrowded. You want to save as much room as possible! So I went the frozen veggies route and I am soooooo happy with the results!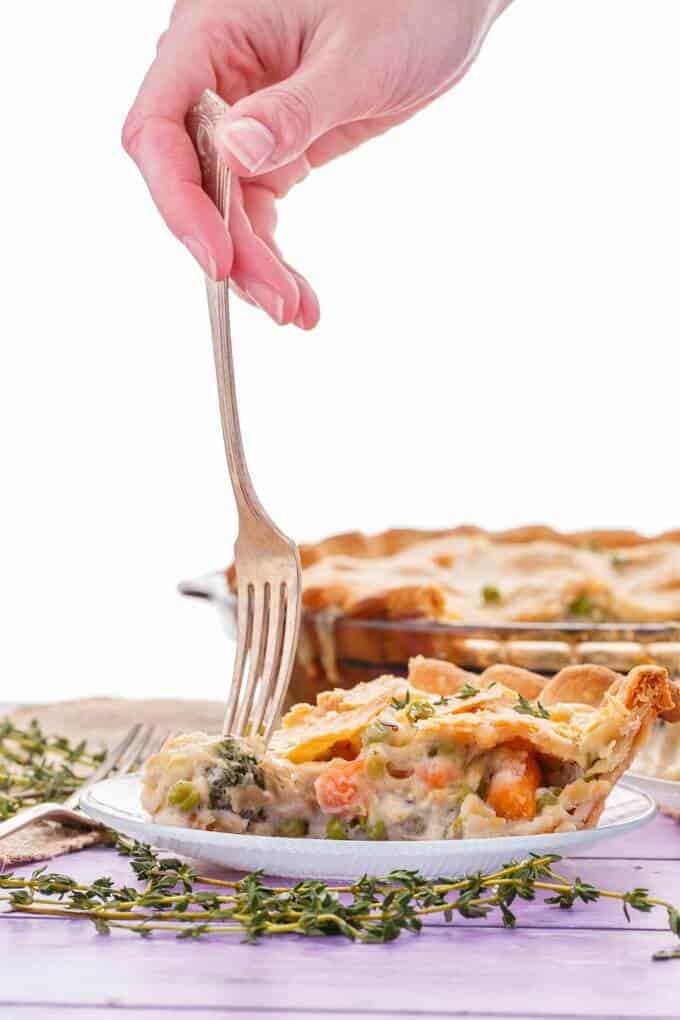 To think I used to avoid frozen veggies! Not that I thought they were bad or anything; my thoughts were on loss of nutrients when freezing. Turns out, availability, cost, etc. all come into play, and well, frozen vegetables are awesome!!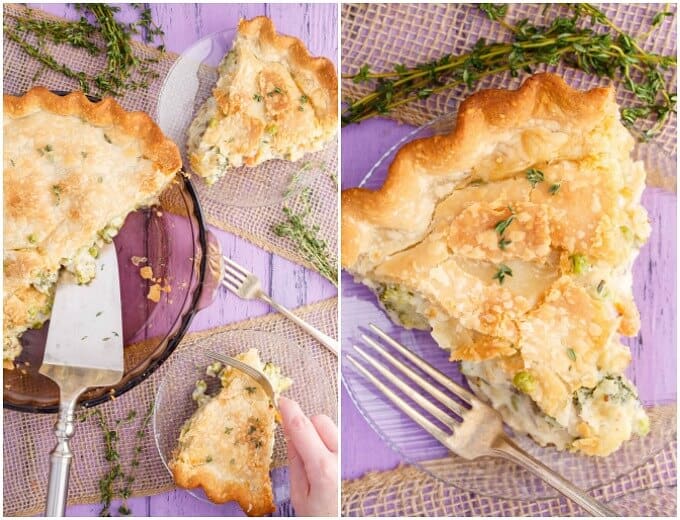 However, if you are looking for more traditional vegetables (and "meatier" elements,) I highly recommend my roasted mushroom pot pie. Mushrooms are one of my top vegetables, and actually my daughter's favourite, so we have no shortest of vegetarian mushroom recipes here 🙂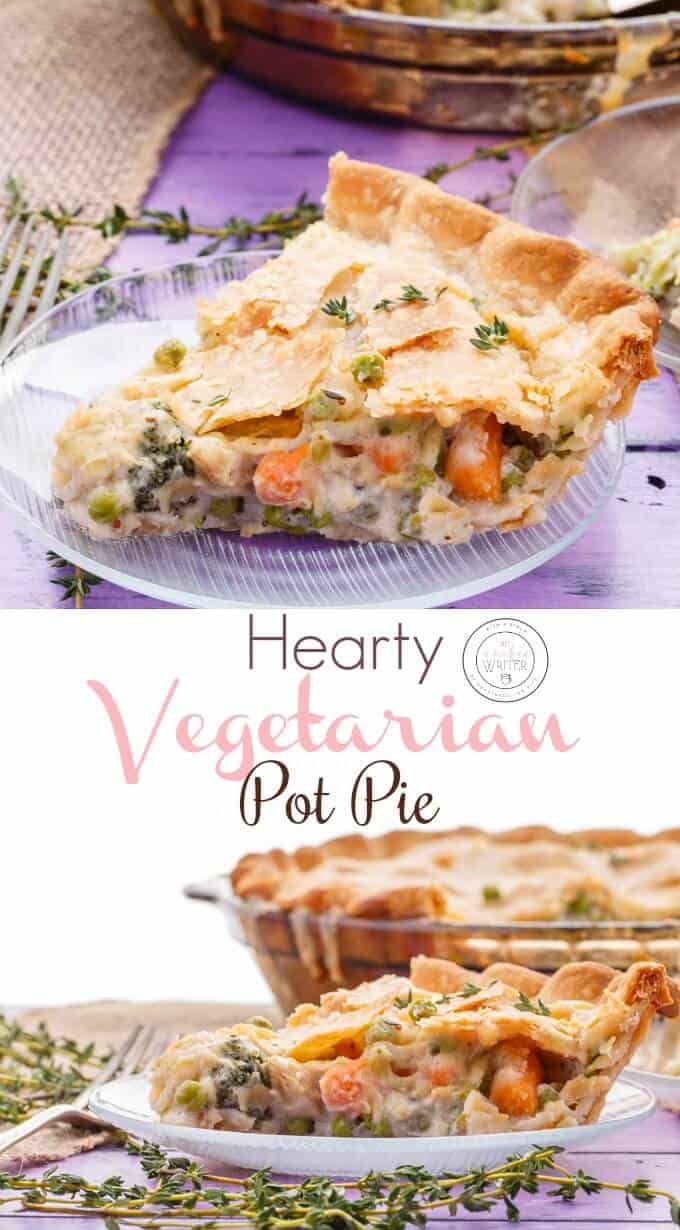 Love this hearty vegetarian pot pie?! Try some of these recipes: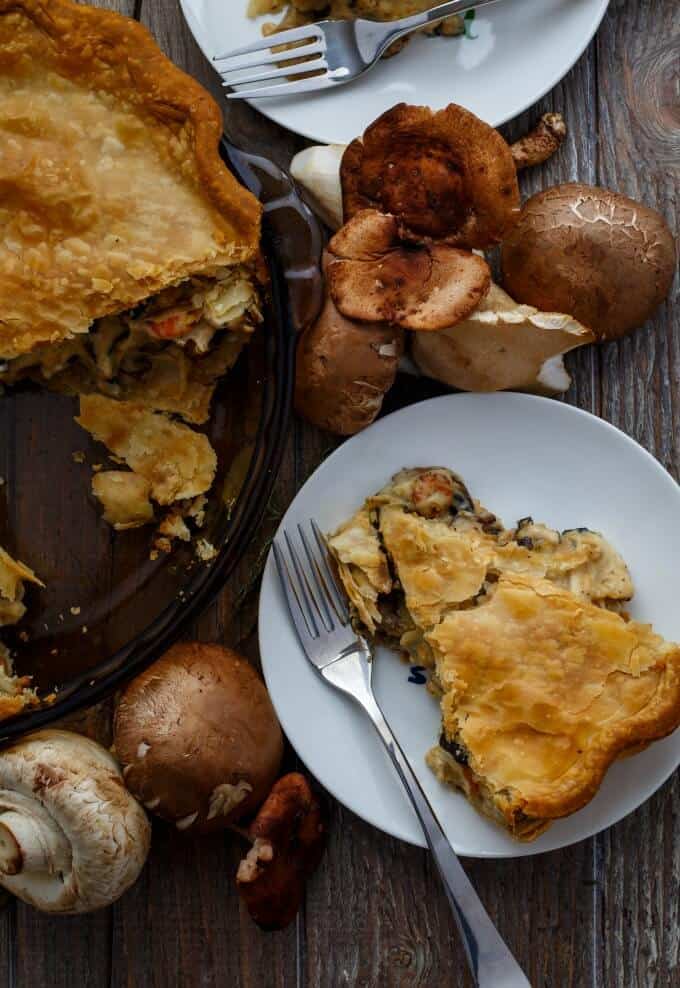 Roasted Mushroom Pot Pie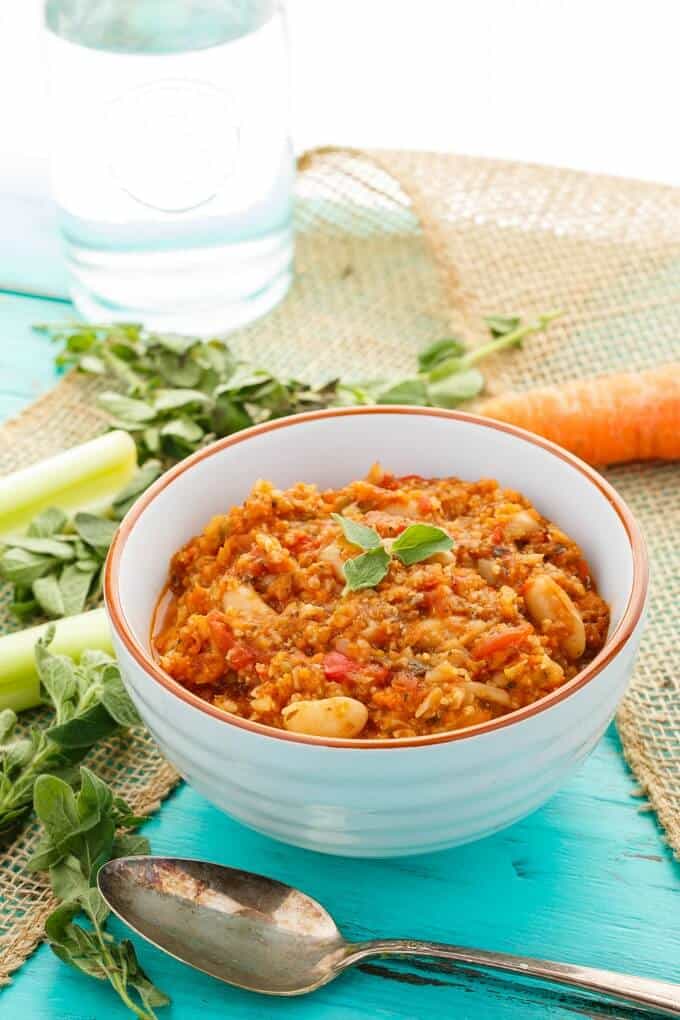 "Meaty" Vegetarian Chili (No Fake Meat!)