I LOVE using leftovers, and this BBQ pulled pork pizza uses leftover slow cooked pulled pork to create one awesome and flavourful meal!
The photos and recipe for this BBQ pulled pork pizza have been updated as of May 13th, 2017!
A couple of weeks ago I jumped onto the pulled pork bandwagon. I know, a little late, but at least I got around to it!
The thing is, the pork shoulder I used was quite heavy and resulted in a ton of pulled pork! Even with three adults and one child eating it (plus a serving I sent over to my mother-in-law) I still had a lot of leftovers. What was I to do?!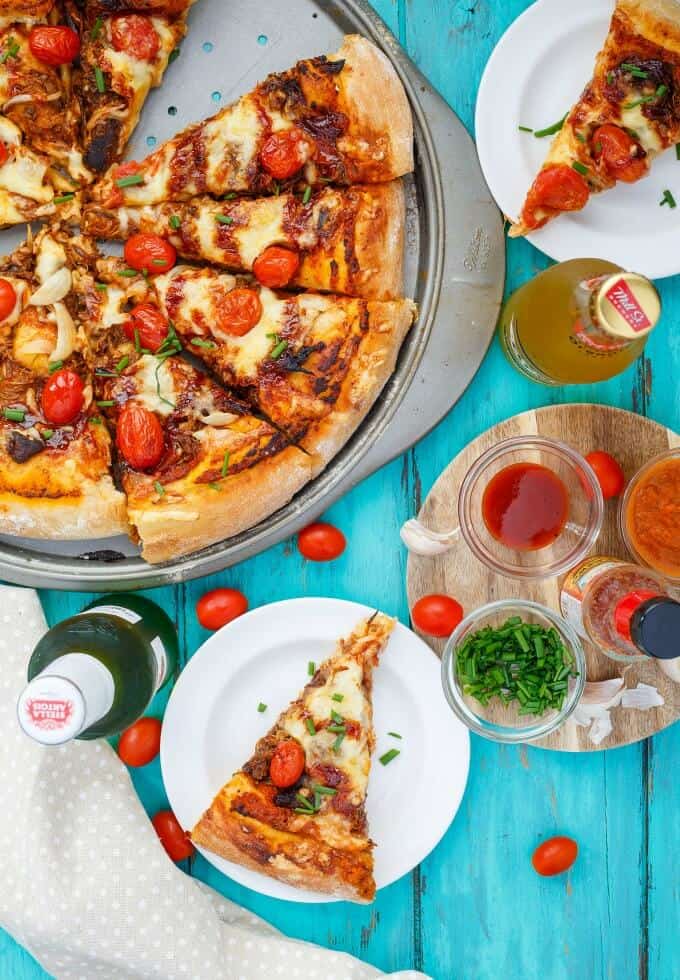 Well, we can thank the leftovers for this awesome BBQ pulled pork pizza that bestows us today. How great is it that you can use up leftovers and come out with another full-sized meal?!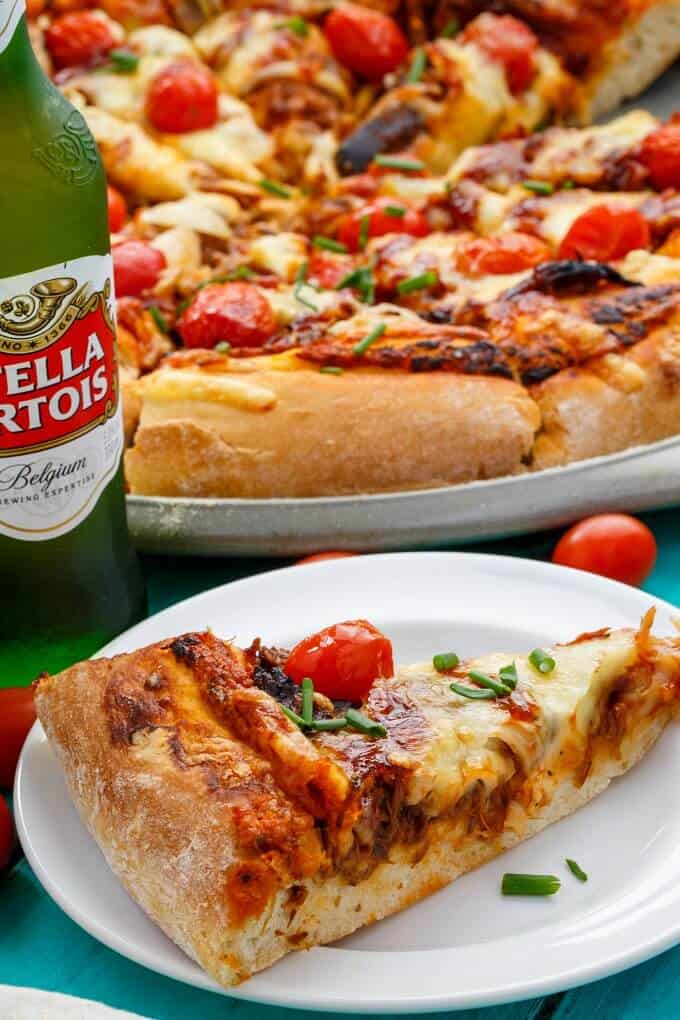 Pulled pork sandwiches one night, BBQ pulled pork pizza the next. As you can guess, we had leftover pizza for a couple of days, haha. And the best part? I still had a bit more pulled pork leftover so I made a crazy appetizer! Win-win!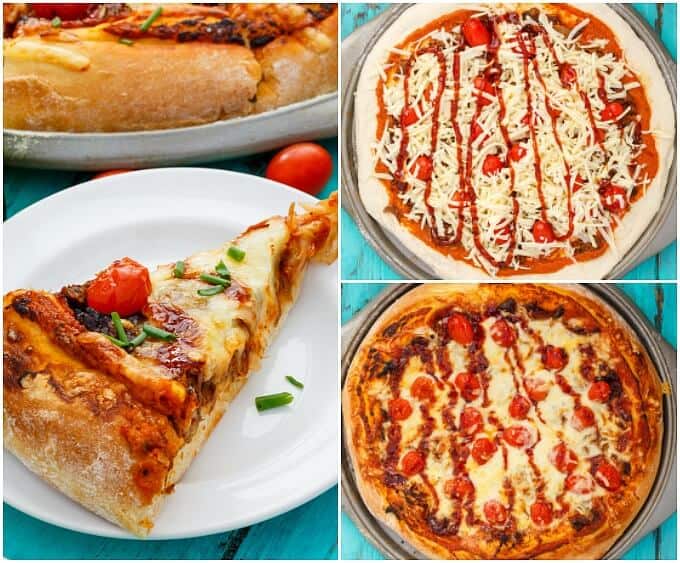 I used my homemade pizza dough recipe, but for people looking for a fast weeknight recipe, go ahead and use store-bought dough. Making the pulled pork ahead of time in the slow cooker really saves you time here, and I am telling you, you will have enough pulled pork to last you all week for lunch and dinner.

BBQ Pulled Pork Pizza
---
Kacey
Yields 1 pizza (8 slices)
It is so fun to play around with this recipe, and if your pulled pork is super flavourful, you can just forego the pizza sauce!
15 minPrep Time
15 minCook Time
30 minTotal Time
Ingredients
1 batch of homemade pizza dough or store-bought
Leftover pulled pork (1 1/2 - 2 cups)
1/2 cup pizza sauce
1 1/2 cups grated cheddar or mozzarella cheese
1 red pepper, sliced thin
1 portobello mushroom, sliced thin
1/2 pint cherry tomatoes
Bottle of your favourite BBQ sauce!
Chopped chives for garnish if desired!
Instructions
Preheat oven to 475F.
Roll out pizza dough and place onto pizza pan. Spread out pizza sauce. Pour the leftover pulled pork on top and spread out the best you can (I find heating the pork helps big time!)
Add mushrooms, peppers, and tomatoes. Sprinkle with cheese. Drizzle pizza with BBQ sauce.
Bake for 13-15 minutes, or until cheese is bubbly and crust is browned. Remove and allow to cool slightly before cutting (trust me, wait!!) Garnish!
Notes
Get creative with the pizza toppings (this time around I skipped the mushrooms and peppers, but last time I forgot about tomatoes!)
7.8.1.2
331
https://thecookiewriter.com/bbq-pulled-pork-pizza/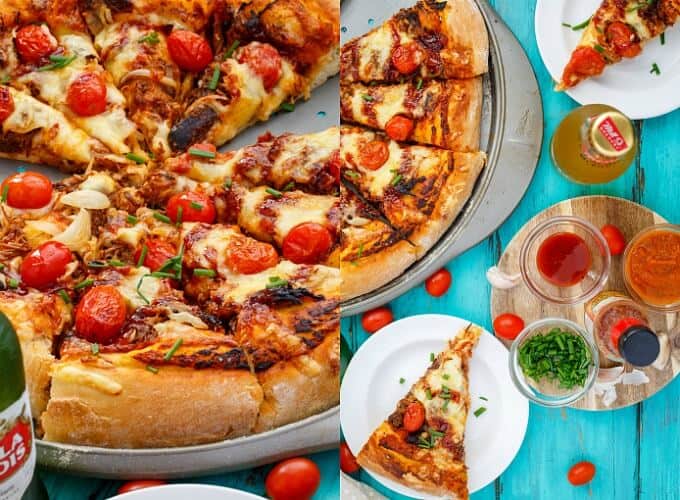 My sister is not a fan of pork, so I will have to give pulled chicken a try since my brother and her swear by it. My daughter is easy going so she was fine eating pulled pork on the plate no problem (and now that I think of it, she really enjoyed this pizza but insisted on taking off the red pepper…) I love when leftovers from a previously large meal are used to make another large meal! Time-saving and no waste to be seen.
Love this BBQ pulled pork pizza using leftovers?! Try some of these recipes: