When it comes to beginner baking, banana bread makes for a great test subject! This white chocolate strawberry banana bread is a bit more gourmet (and romantic!) than traditional banana bread, but just as easy!
I am keeping my posts very simple this week as we have two birthdays and Canadian Thanksgiving lined up (among a birthday party my daughter is attending on top of all that!)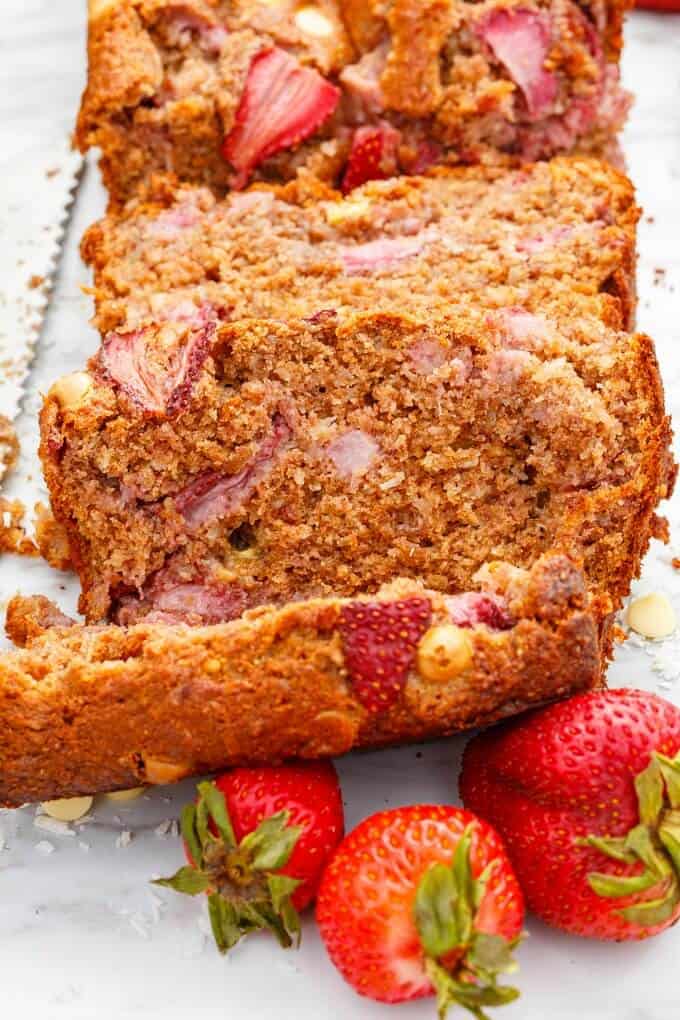 I have been making this white chocolate strawberry banana bread for YEARS. Or at least some variant of it.
And the funny part is, while I make it fairly regularly, I never wrote down the recipe…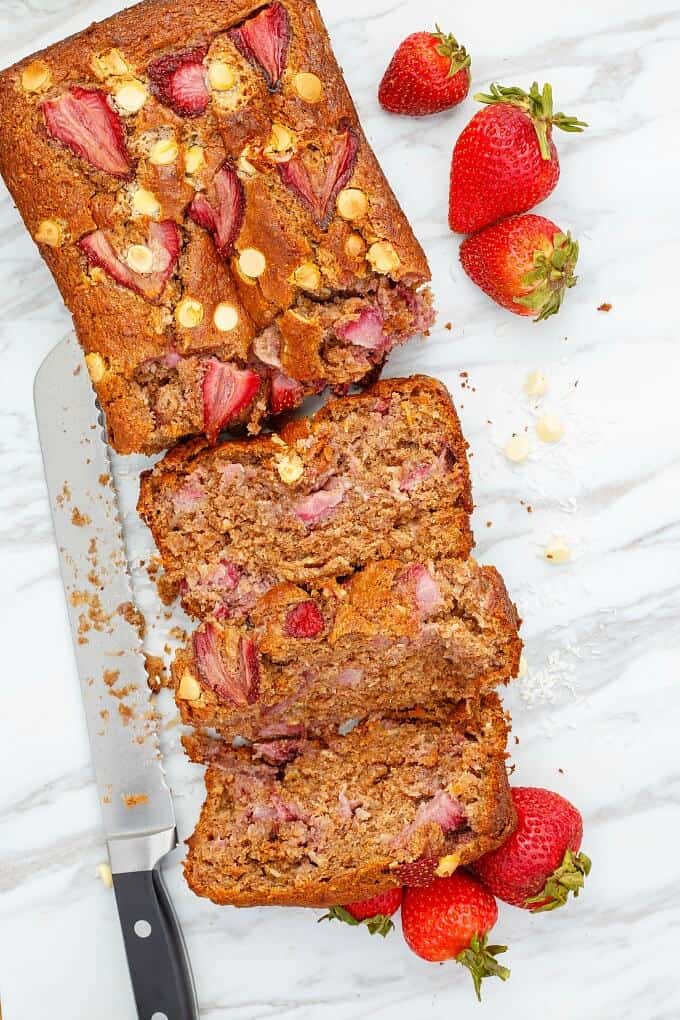 Which, surprisingly (or not,) happens quite often!
As much as I love the blog, there are times I miss just cooking a meal and not having to worry about writing the recipe down for future use or taking pictures of meals.
Then again, my photography would be no where near what it is now, and even then I still have hangups with it. But whenever I feel down, I look back to my older recipes and I am quickly reminded how far I have come!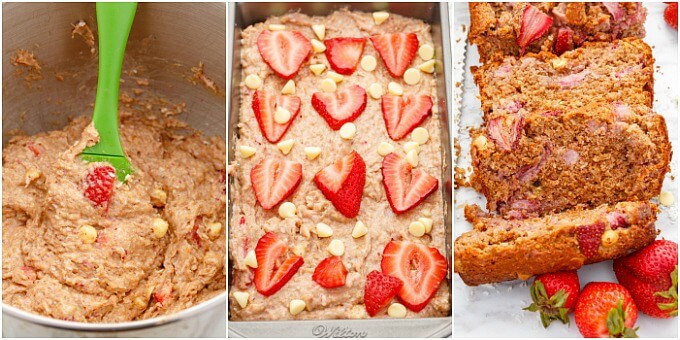 Pushing that mushiness aside, this white chocolate strawberry banana bread is a great fall recipe! I love banana bread during the cooler months. Don't know why: maybe it is a comfort thing, or maybe it is because it makes for a great school snack 🙂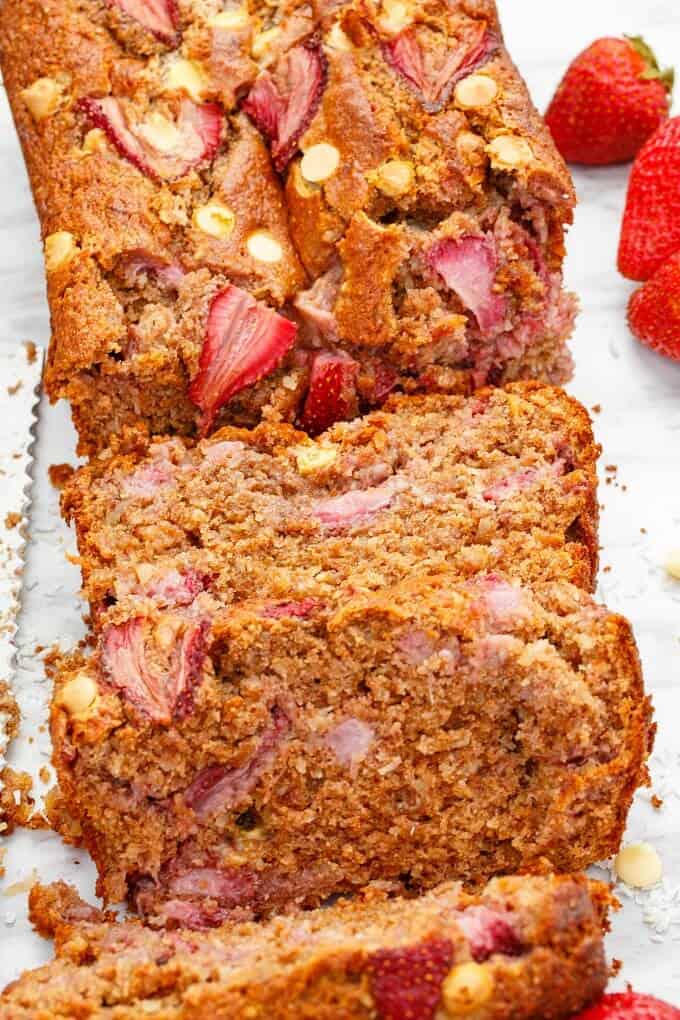 But this banana bread recipe is also great for Valentine's Day! Sometimes you encounter people who are not big sweet eaters (is that even possible?!) and I do find this strawberry banana bread is less sweet than traditional Valentine's Day desserts.
If you don't have white chocolate, milk chocolate will work, too! You can also leave out the chocolate entirely (which we have done many times!)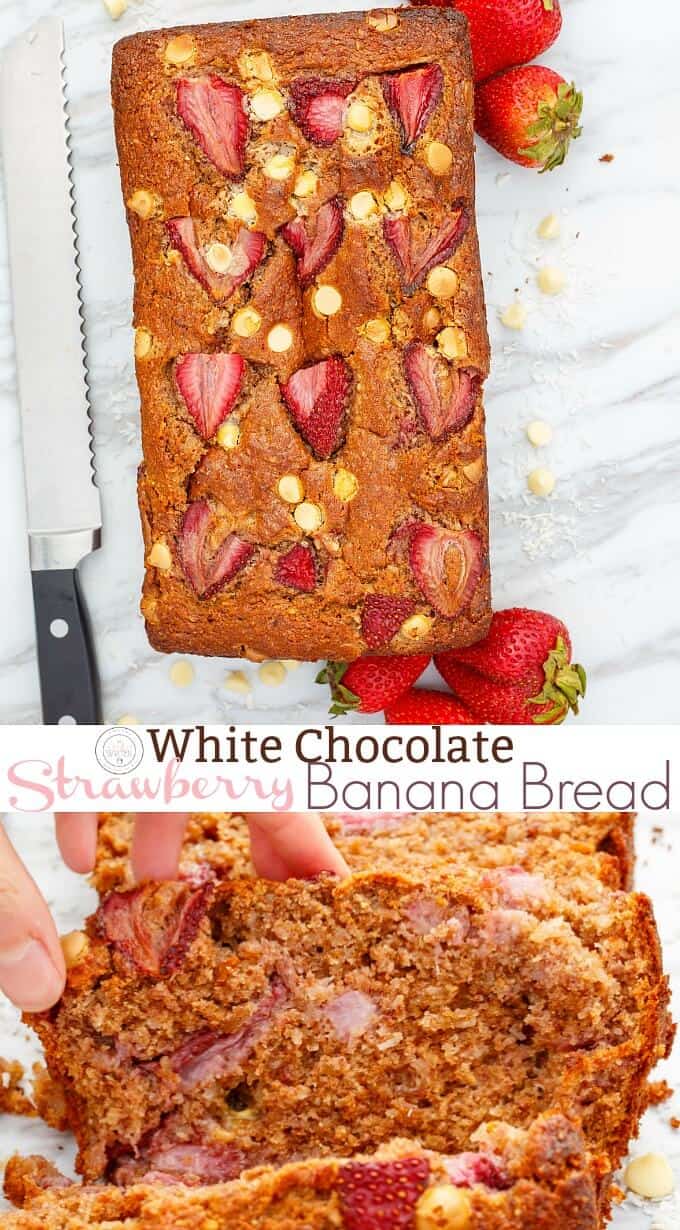 Love this white chocolate strawberry banana bread?! Try some of these recipes: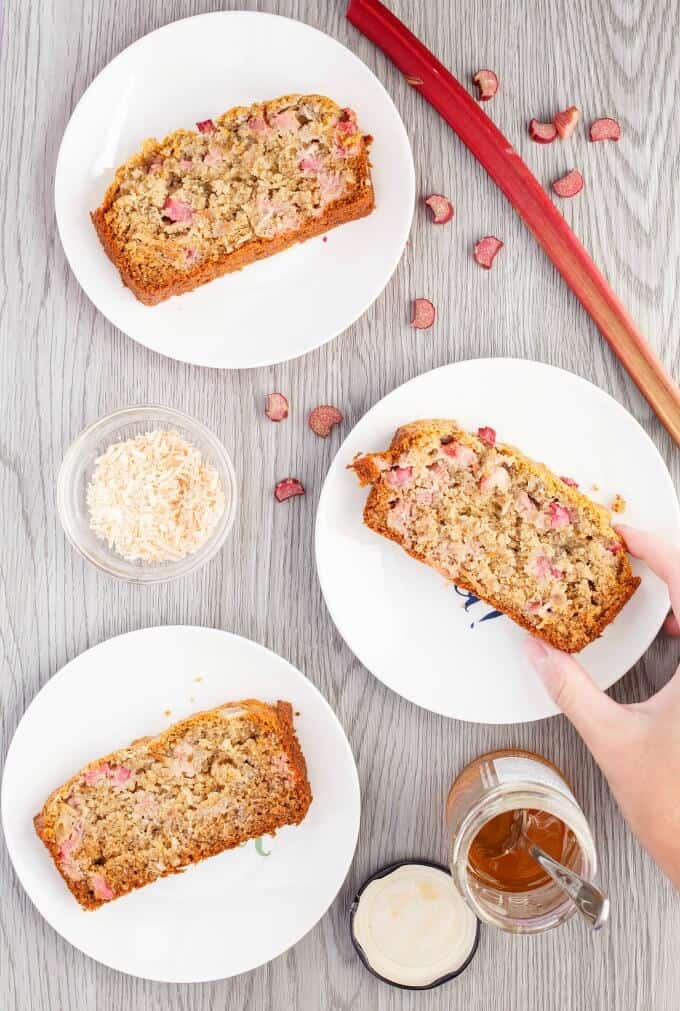 Honey-Rhubarb Banana Bread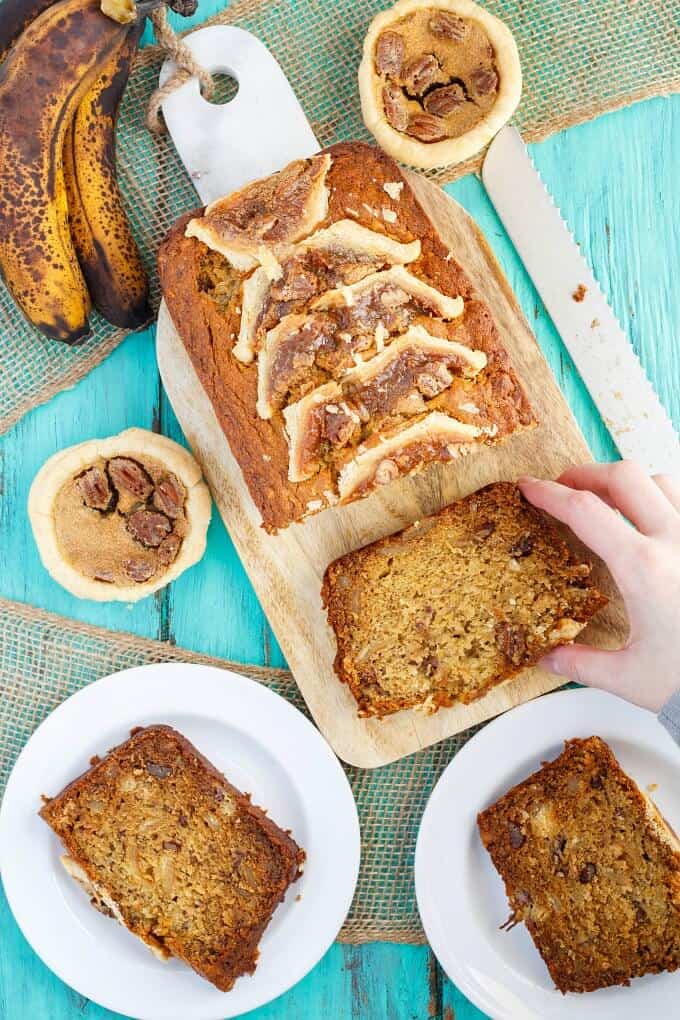 Homemade Butter Tart Banana Bread