Rainy weekends and fall weather call for some baking! These chocolate chip banana bread muffins are full of so many goodies that it is hard to go back to plain banana bread 😉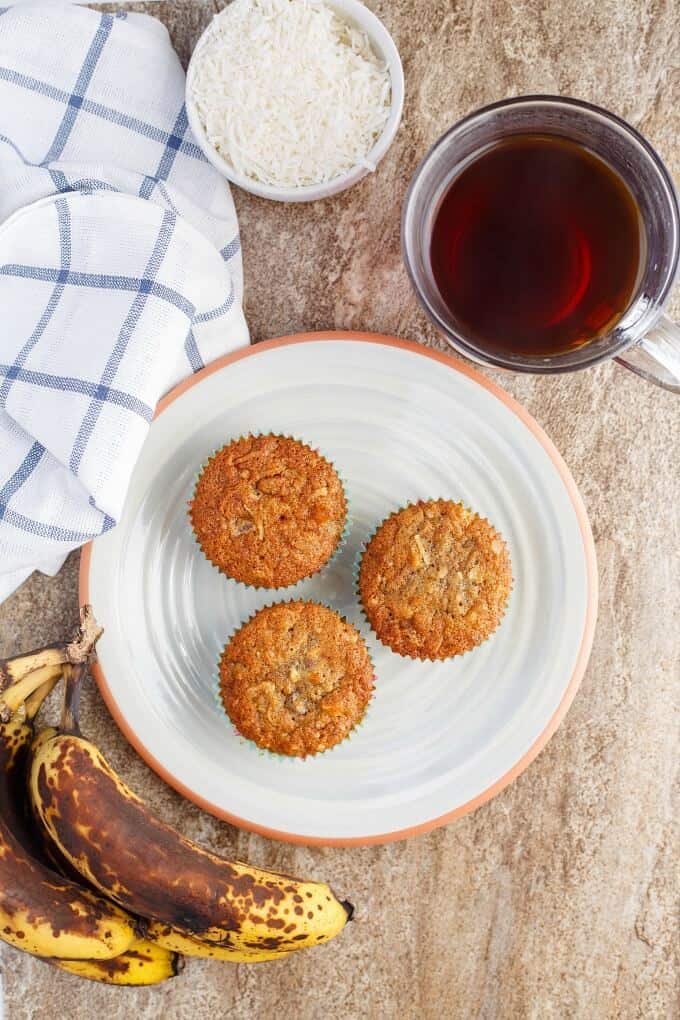 I am kind of cheating with today's recipe!
It is a remake of my chocolate chip banana bread with coconuts and nuts recipe (which dates back all the way to 2014!!)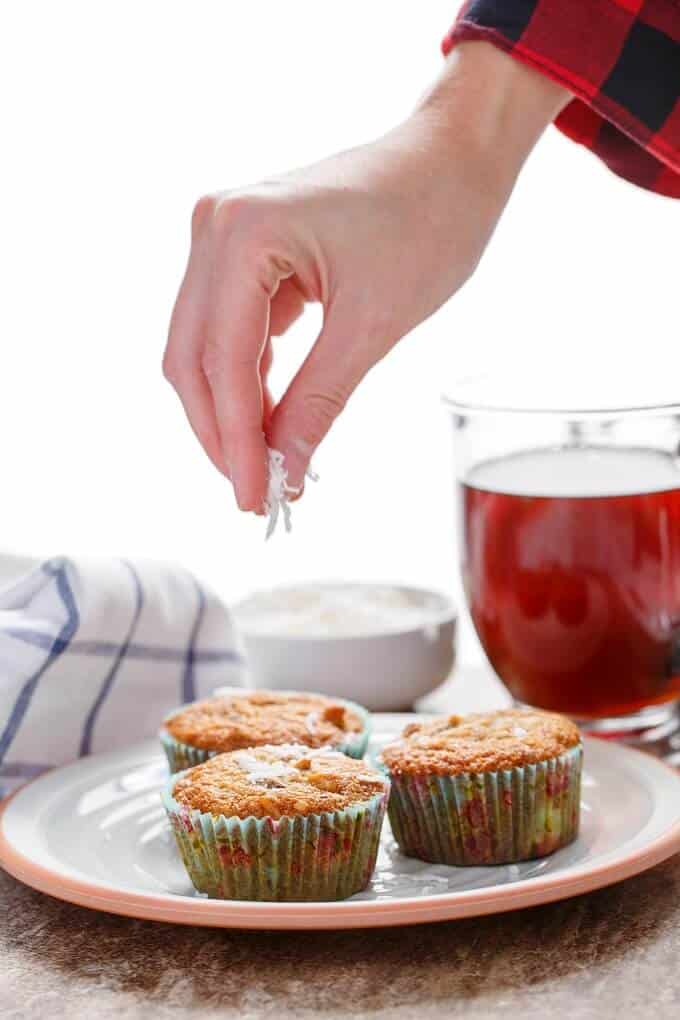 No big changes in this chocolate chip banana bread muffins recipe, except for cook-time. But hey! Sometimes I want banana bread muffins over banana bread 😉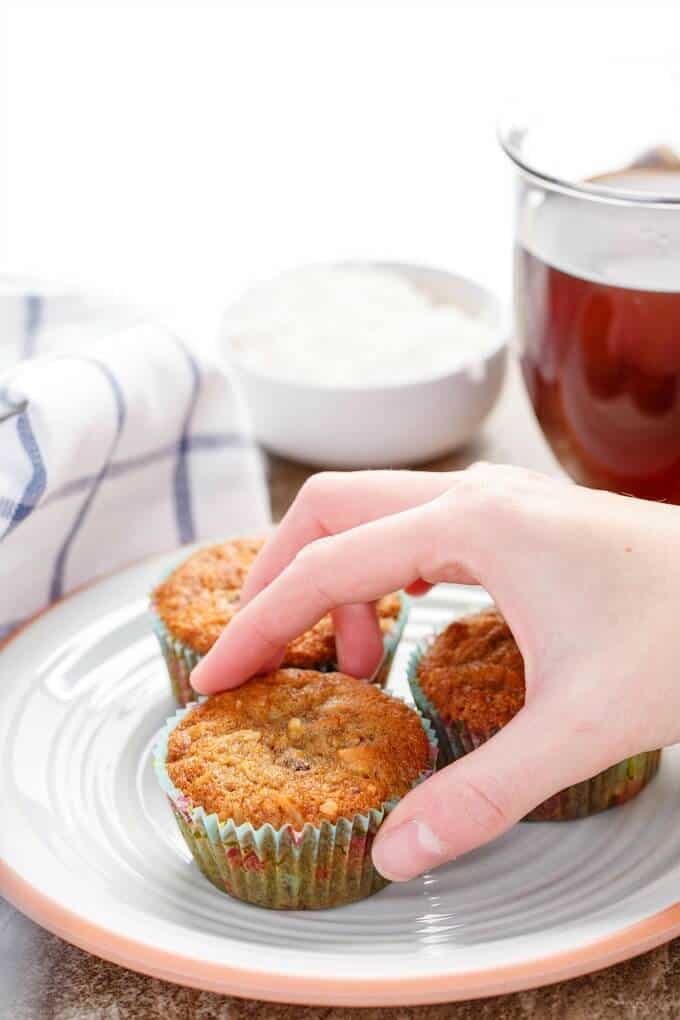 I will say though, that if you are sending these muffins to school, I would leave out the nuts. Here in Canada we have to keep our lunches and snacks nut-free. But if you are just munching on these at home, I highly recommend adding the nuts! There is something about the crunchy texture mixed with the soft texture of the banana bread 🙂
Basically I call these chocolate chip banana bread muffins my "kitchen sink" muffins. You cannot really go wrong with banana bread by adding extra ingredients (I am not talking about dairy or eggs.) Then again, adding double the amount of chocolate could lead to some issues… Okay, just don't add ingredients that add moisture to your bread and you should be fine!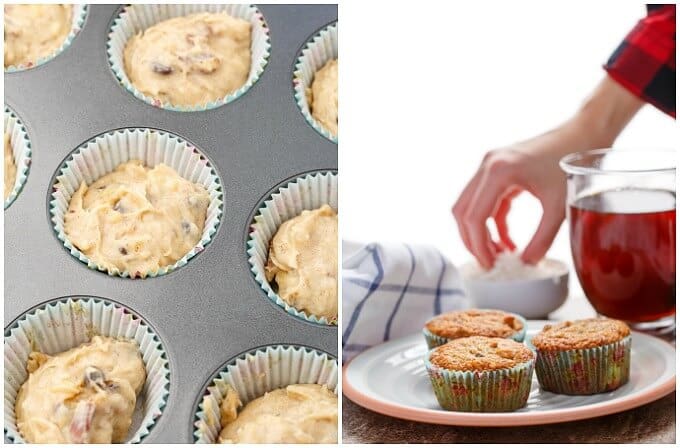 Lastly, make sure you are using unsweetened coconut. There is a lot of sugar in this recipe (I like things on the sweet side,) and if you use sweetened coconut, well, that is just more sugar! You can actually cut back on the sugar slightly if need-be (I have done it before with no mishaps!)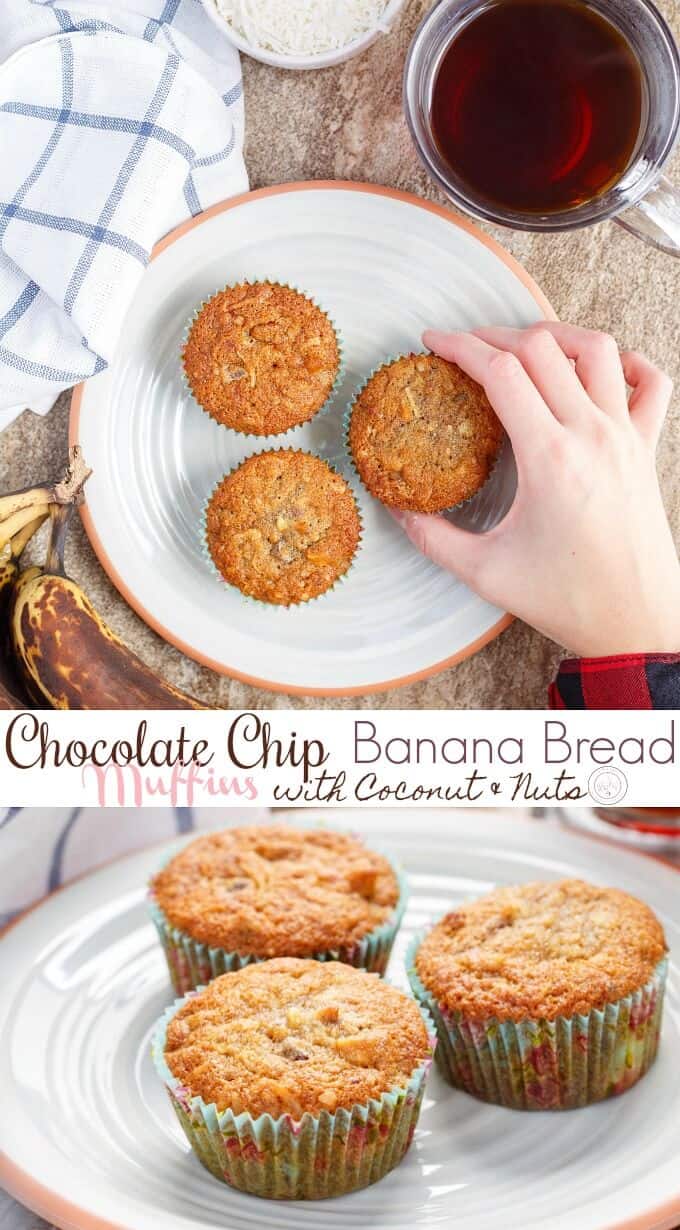 Love these chocolate chip banana bread muffins!? Try some of these recipes:
Toasted Coconut-Lime Banana Bread Muffins
Cranberry-Lentil Muffins