If poutines are my favourite Canadian savoury food, then butter tarts are definitely my favourite Canadian dessert! If you have some extra tarts hanging around, this homemade butter tart banana bread is a great way to use up those leftovers!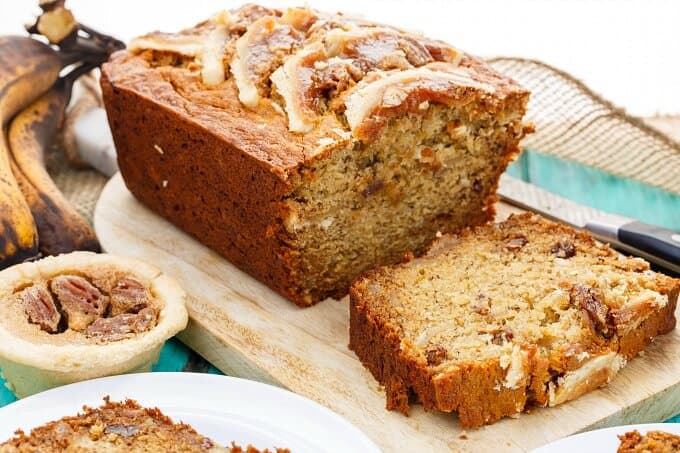 I feel weird posting about banana bread in this heat.
When I think banana bread, I think of autumn and back-to-school. Comfort food that is great for breakfast, snack, or dessert!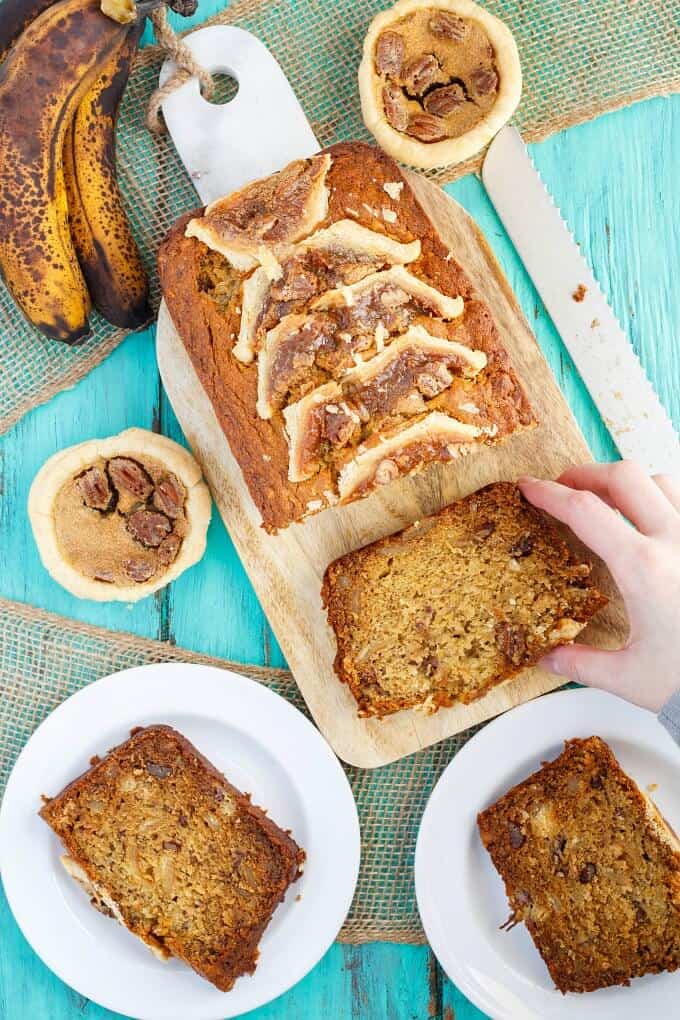 But with Canada Day coming up, I want to celebrate with all things butter tart related! Queue this homemade butter tart banana bread 🙂
And let's just say that it is really hard to go back to traditional banana bread!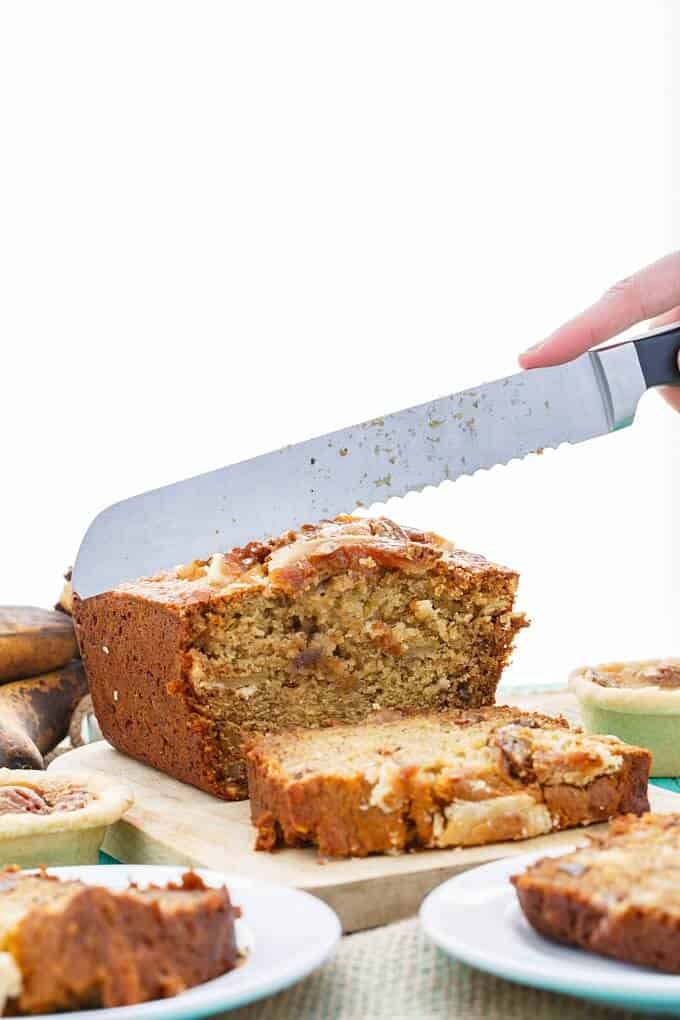 In no way would I deem this recipe healthy, lol. I mean, even on a good day my banana bread is not the healthiest, but this one is just loaded with sugary goodness! A treat for the cooler months (or a celebratory long weekend!)
To be honest, this homemade butter tart banana bread came to life after obtaining too many butter tarts. I spoke about it last week in my butter tart cookies recipe. It is hard to imagine too many butter tarts, but that was the case here! I really do love them, but even my sweet tooth has enough after a while!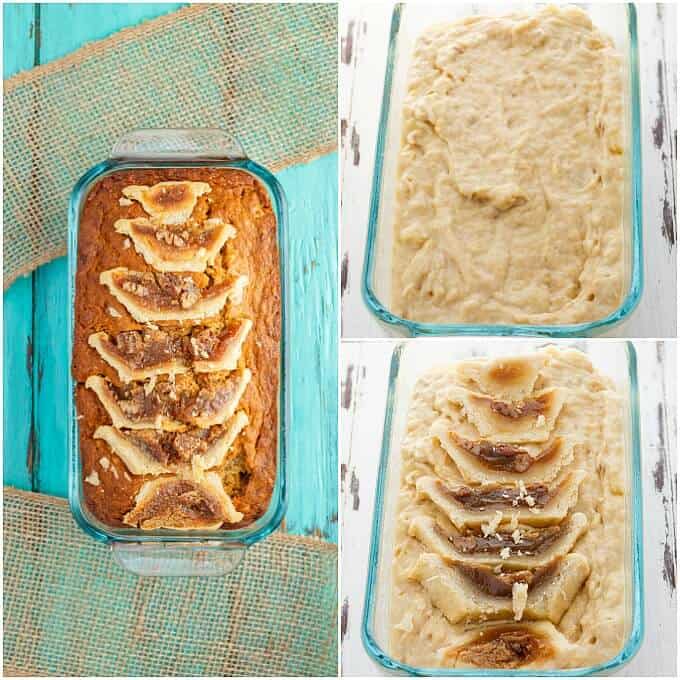 I get that I am still eating butter tarts in this banana bread, but much like other leftover recipes, it tricks your brain into moving past the same food over and over again! That's why leftovers don't go to waste here 🙂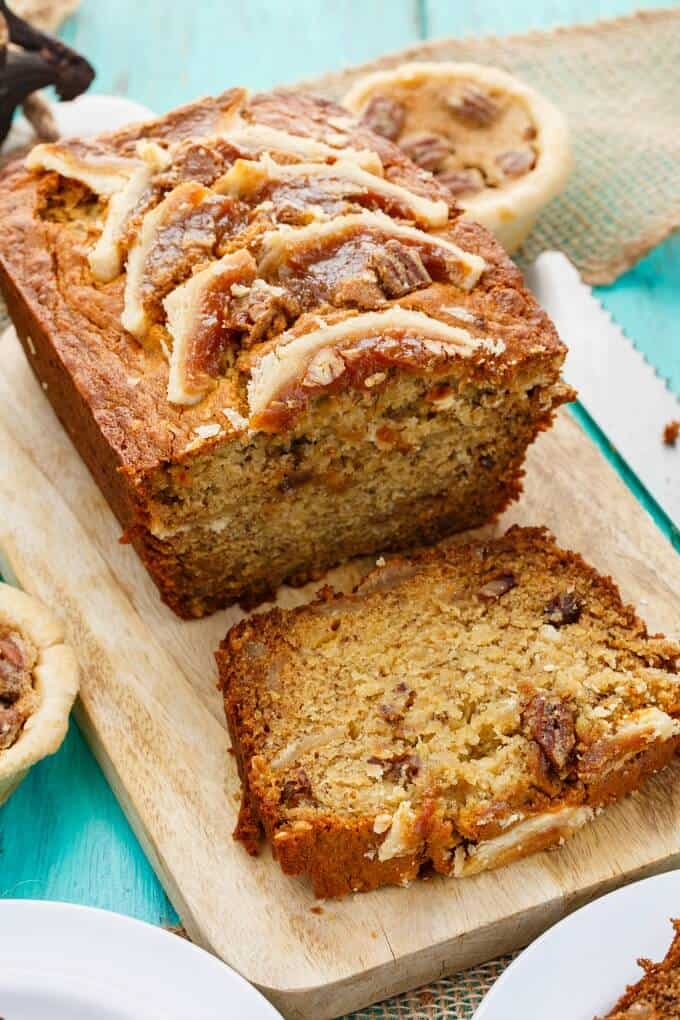 Honestly, besides tasting extremely delicious, this homemade butter tart banana bread looks gorgeous! I am so happy I cut up a butter tart to place on top of the bread before baking. It shows off so well and allows people to know what this bread is all about before even taking a bite. In the future I may add some extra pecans to the batter, but each butter tart contained enough for my liking.
On that note, if your butter tarts have no pecans, you can add raisins or leave them as is! Hot debate about raisins and pecans in butter tarts here in Canada 😉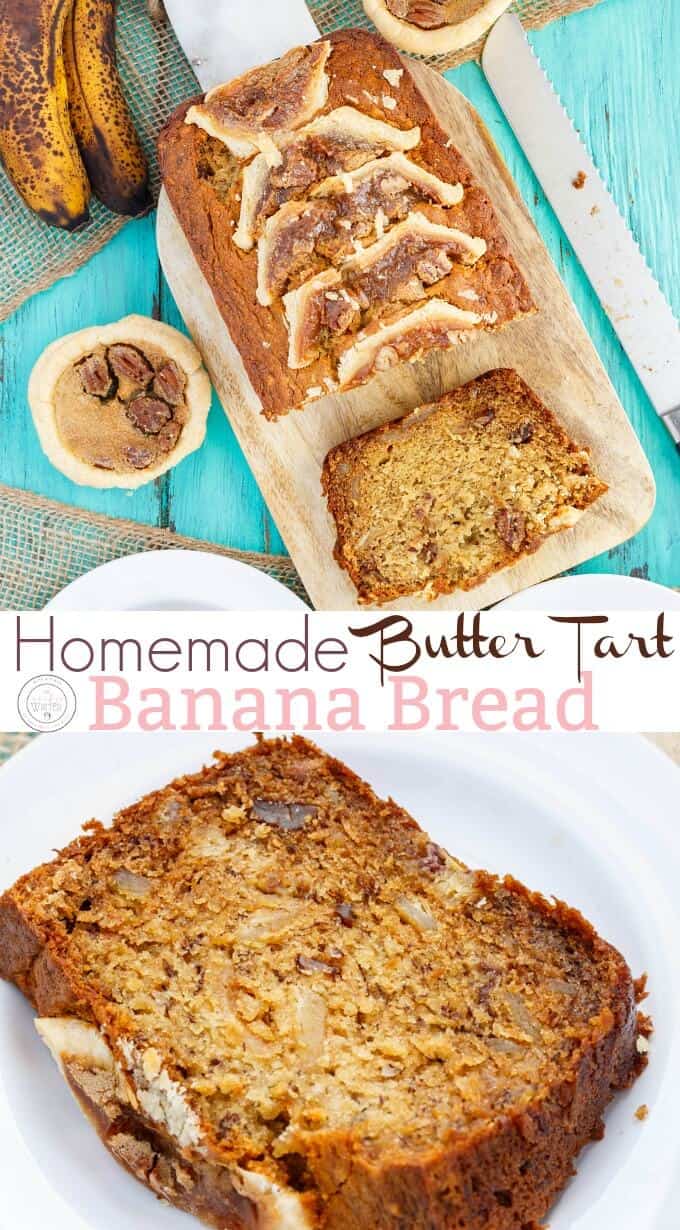 Need more banana bread recipes?! Here are my recommendations: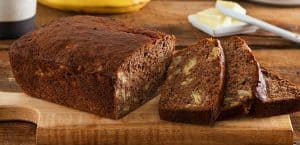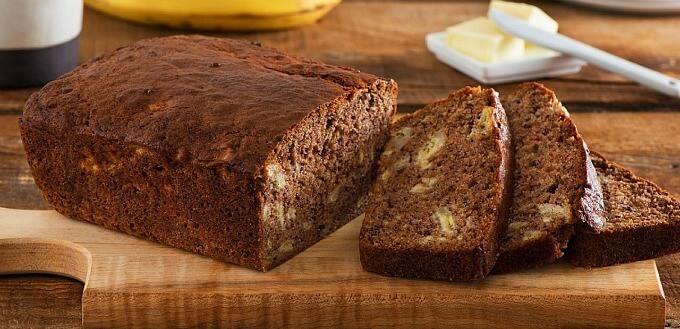 Chai Spiced Banana Bread from Eggs.ca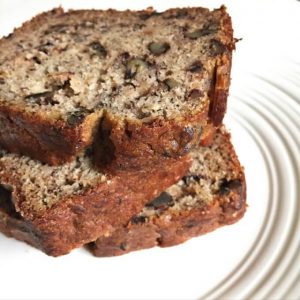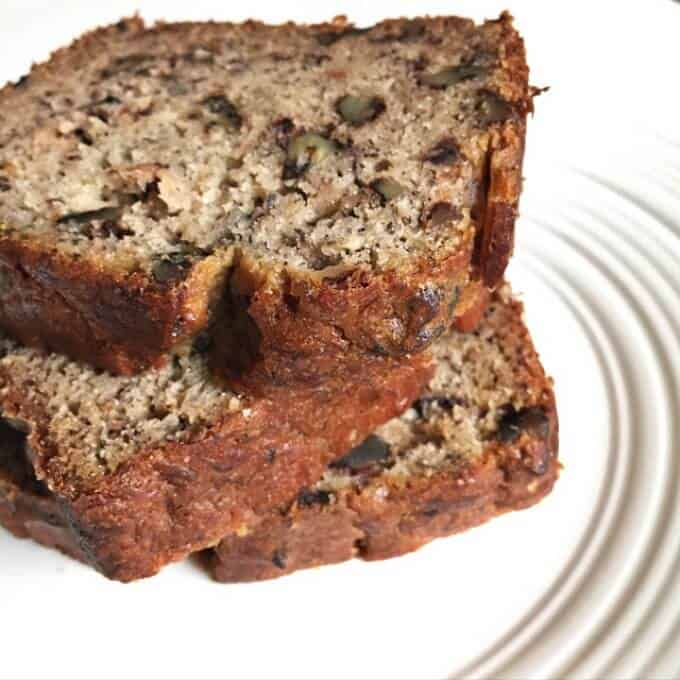 Banana Bread from fraiche
Love this homemade butter tart banana bread?! Try some of these recipes:
Butter Tart Cookies (Semi-Homemade)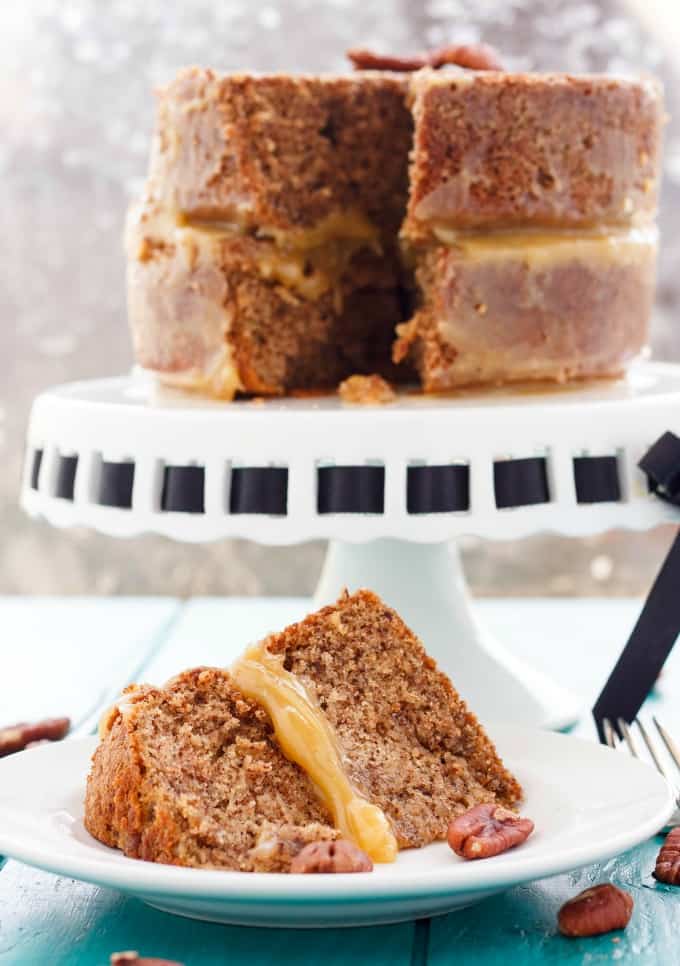 Pecan Pie Cake!