While on the sweeter side than traditional bread, this Earl Grey tea bread is soft, moist, and really easy to make! If you want more of an Earl Grey punch, throw in some extra tea leaves!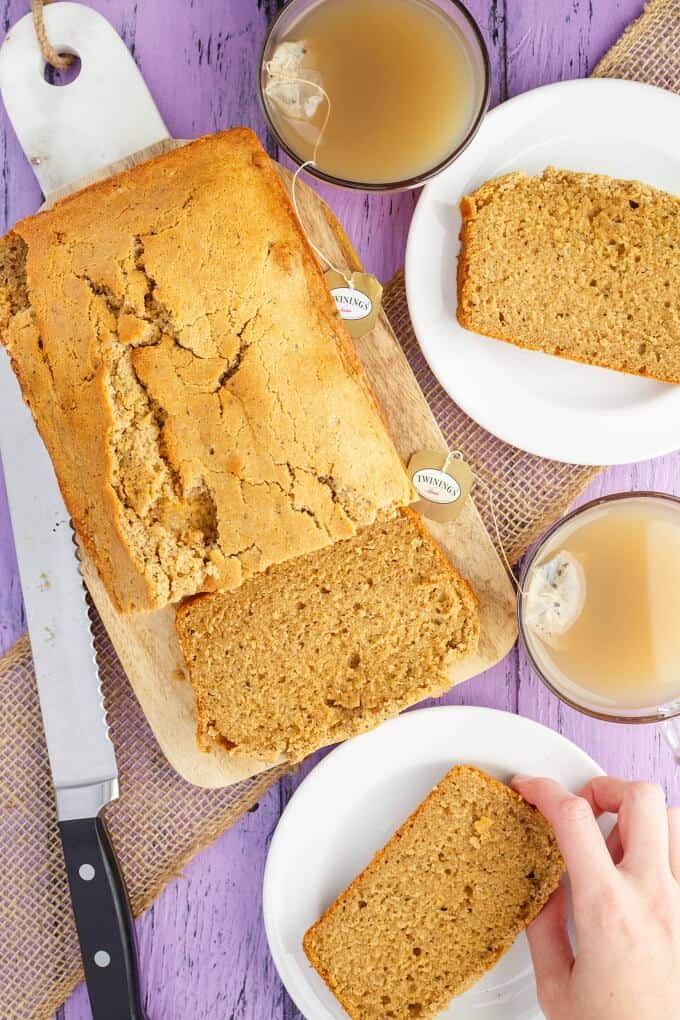 I want to start off by saying that this is not your typical sandwich bread! This Earl Grey tea bread is a sweet bread, best accompanied with tea or coffee 🙂
I mention this as my husband was thrown off when he bit into a slice, thinking it was going to be sandwich bread, lol. I like to surprise him so I did not mention what type of bread it was!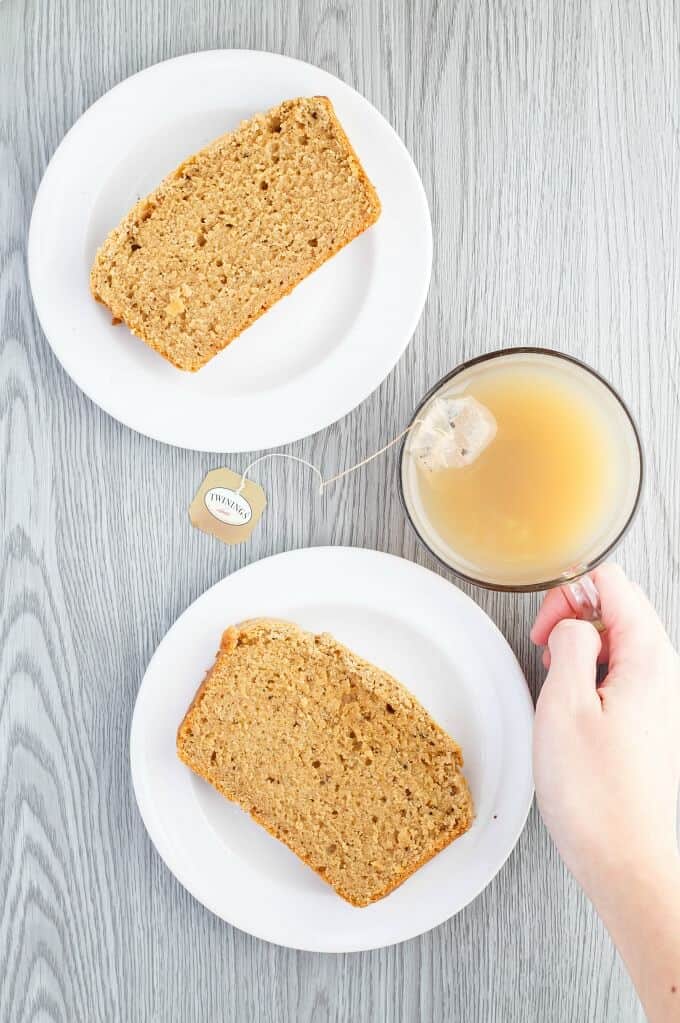 But it was a hit and I have made it many times since! You can adjust as needed (first time I found it was too sweet, and then the second time it wasn't as "tea-ful.") However, this all comes down to how strong of a Earl Grey flavour you like. I am not crazy about Earl Grey but really like it in this bread! My husband on the other hand LOVES Earl Grey and would definitely have more of that flavour shine!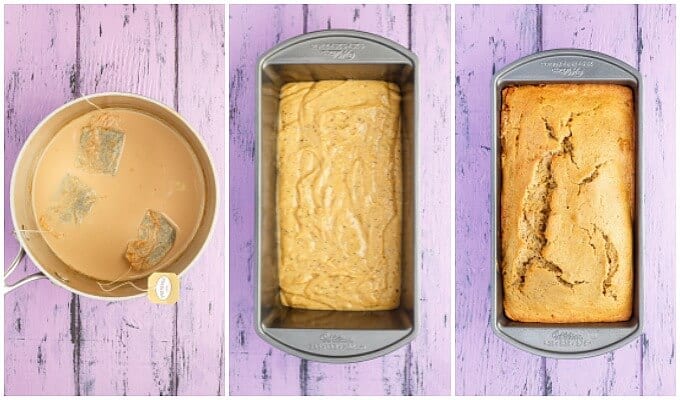 This bread also makes for a fun tea party! My daughter loves food just as much as us, so these tea flavours are not new to her. I have taken her to tea parties in Toronto and just found out a local shop does afternoon tea. However, holding a tea party at home is a lot of fun, too! Best yet, this bread makes for a nice breakfast (especially when I do not feel like making eggs or bacon!)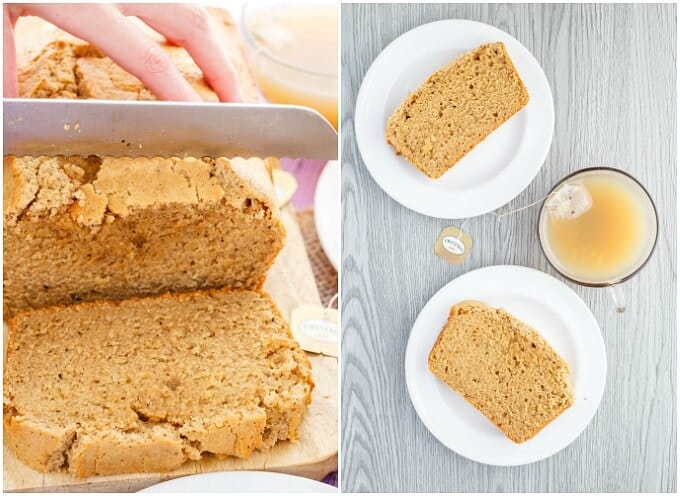 On a final note, this Earl Grey tea bread makes for a great gift! I know many minds are on Christmas even though Halloween has yet to make an appearance this year 😉 Homemade gifts are a great alternative to store-bought gifts, especially when finances are an issue. Plus, who doesn't LOVE food?!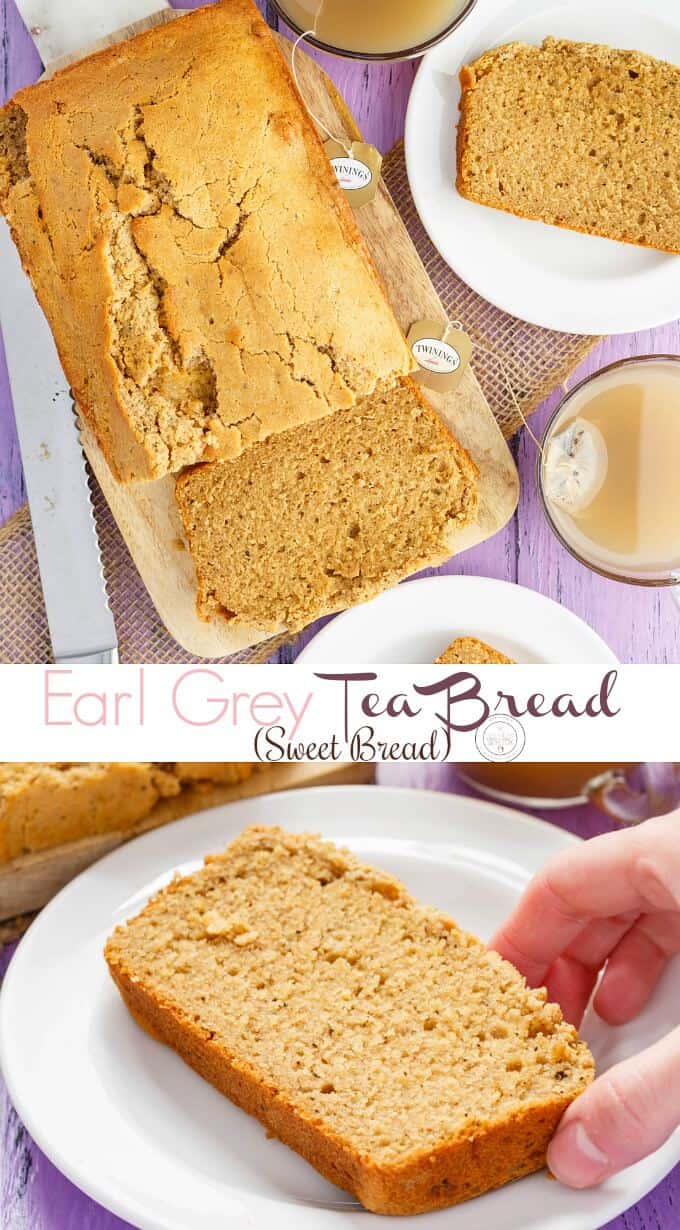 Love this Earl Grey tea bread?! Try some of these recipes: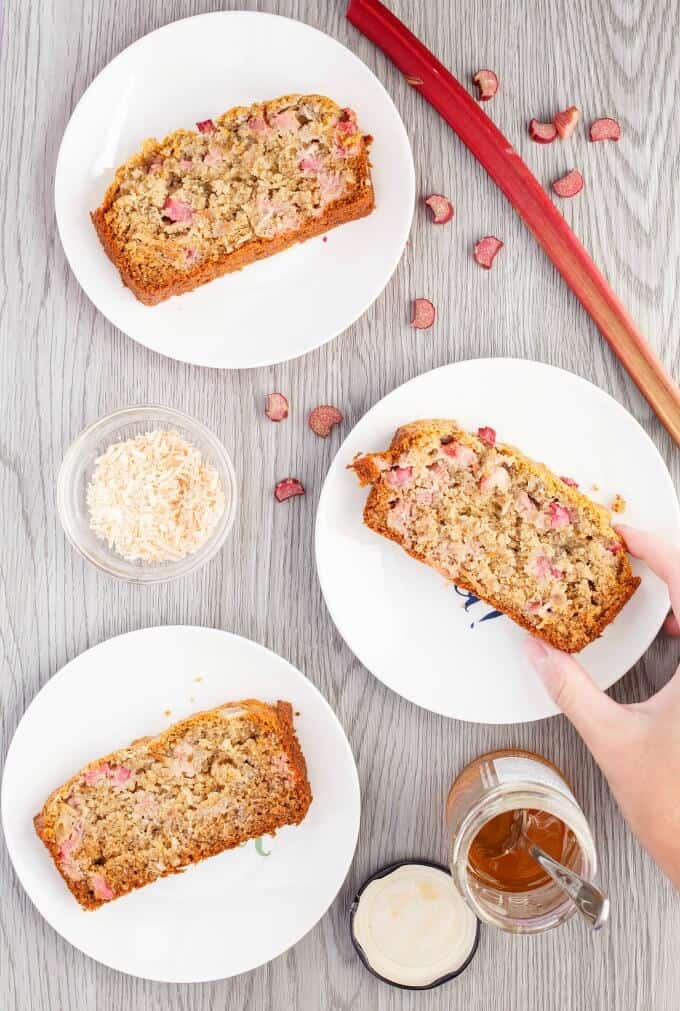 Honey-Rhubarb Banana Bread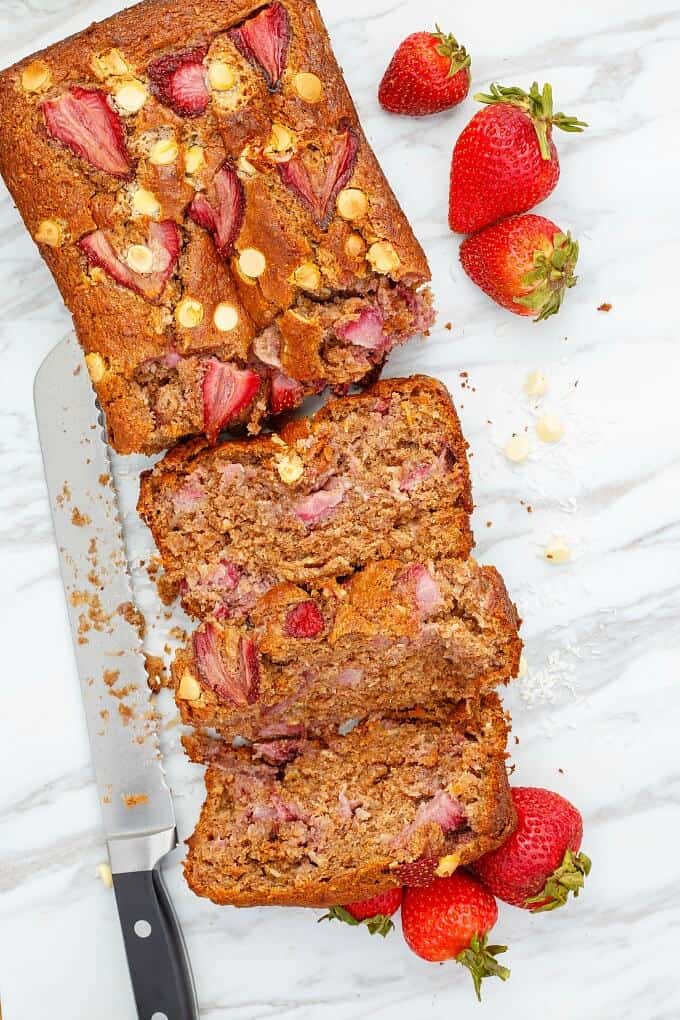 White Chocolate Strawberry Banana Bread