All the other pies get so much love, but what about this homemade raspberry pie?! Well, let's just say, raspberry pies will be happening much more often now!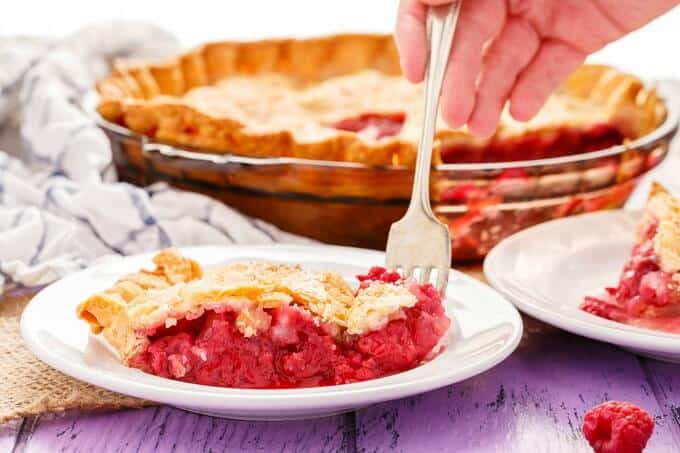 Sorry for being late with the last two posts!
Usually writing comes easy to me, but as of late, I am finding the actual blog posts to be the most challenging part of blogging. Sure, I create a recipe, but it needs a story to go along with it!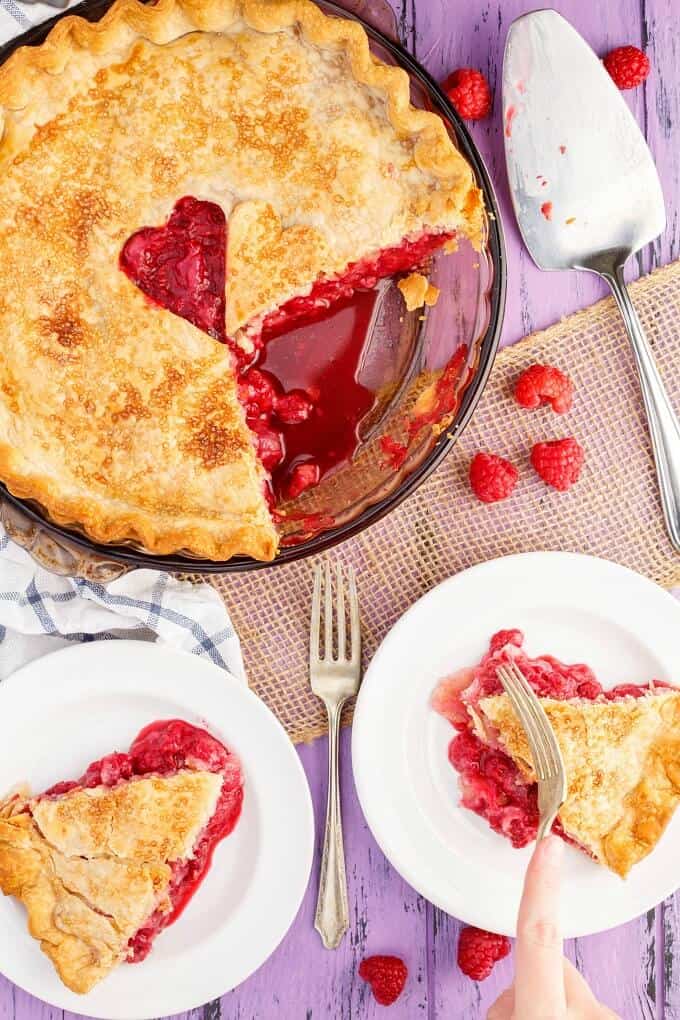 The story for this homemade raspberry pie is easy! My husband loves blueberry pie and I made that for Thanksgiving dinner (I actually made Little Sweet Baker's Homemade Blueberry Pie recipe and it was absolutely delicious!!!) But his birthday wasn't too far after the holiday and I did not want to make another blueberry pie (I am sure he would have been happy with that!) So I went with a raspberry pie because, in my mind, it had to be just as good as blueberry pie!
And it is!!!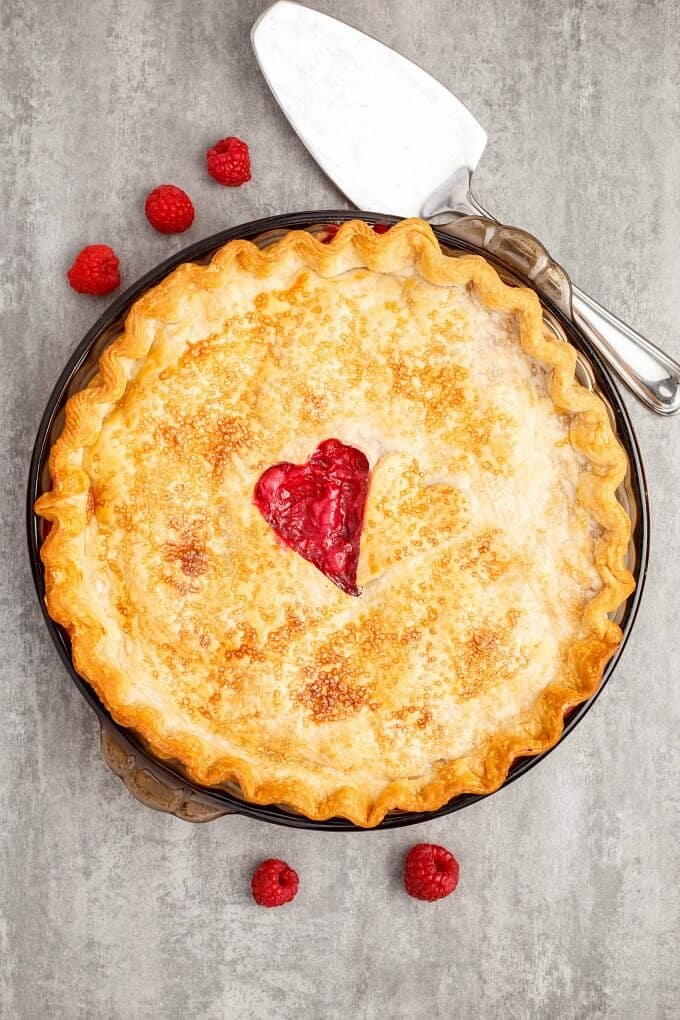 The colour is stunning, and the flavours are bold! Depending on your raspberries, the sugar ratio will change. I found my raspberries kind of bland in flavour (at least the one package I tried!) so I thought less sugar would be good. Turns out, you should try some raspberries in each pack as when I ate some for a snack, I was rewarded with sour raspberries! Needless to say, the pie had a tart taste (which worked for us! But if you don't like sour, I suggest more sugar, lol.)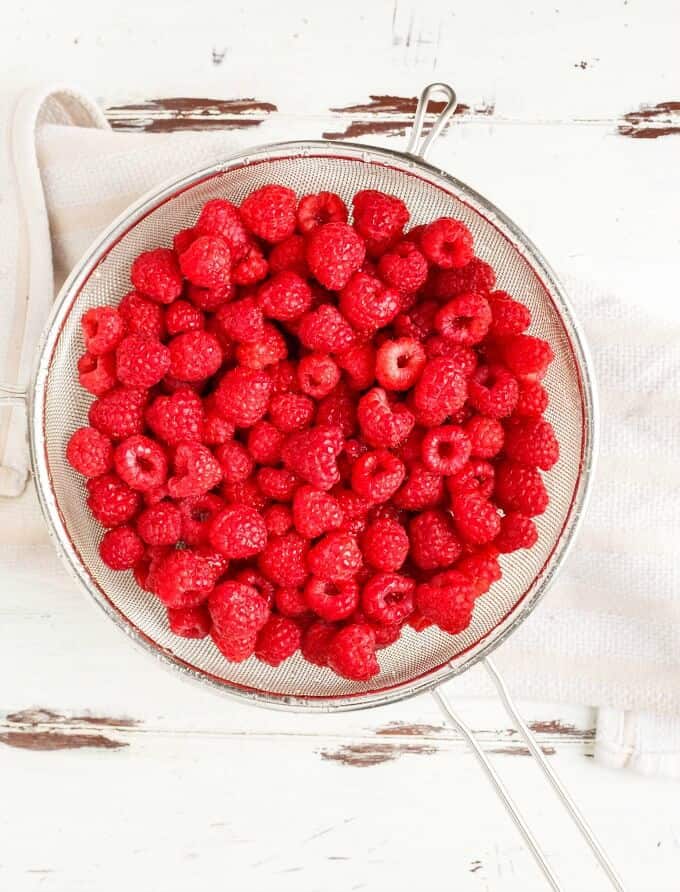 Being the romantic I am, and wanting to show off the beautiful filling colour of this raspberry pie, I went with a simple pie crust design!
I actually did not have a small enough heart cookie cutter so I used the bottom of one of my Wilton cake decorating tips and a paring knife to cut out the heart shape. This did the job!
As for pie making, this one is an easy recipe. You will notice a bit of liquid in the filling, but honestly, the filling held up really well. Let it cool completely before slicing (I'll admit, I did not do this here as I was running out of sunlight to take pictures!)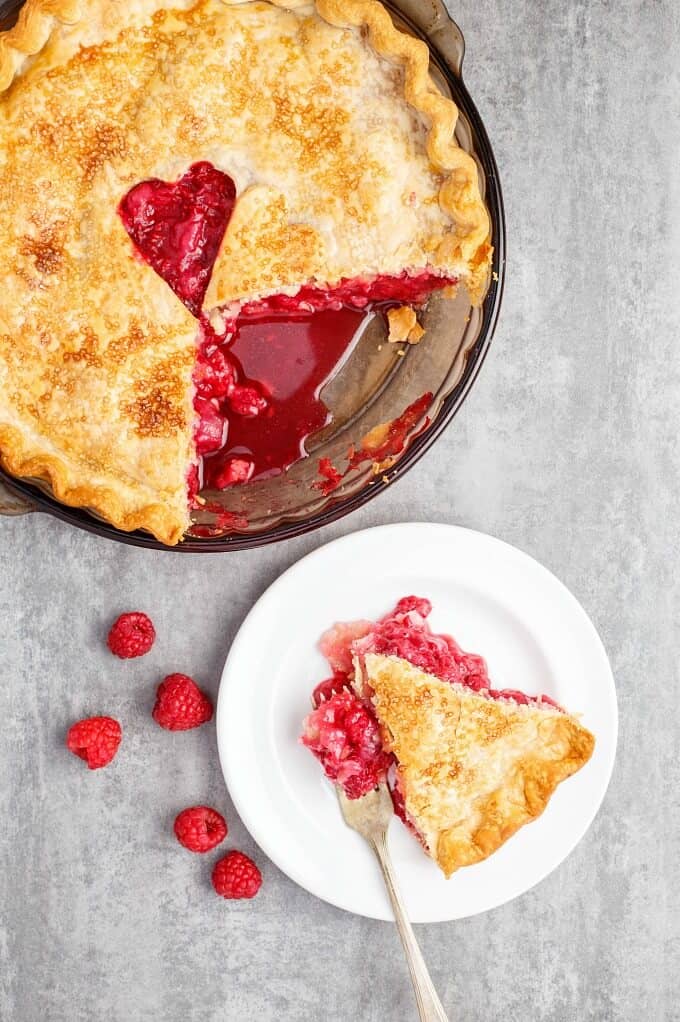 The freshly squeezed lime juice is optional but does bring out the tartness of the raspberries. I honestly love lime and raspberry together so for me, lime is essential! However, it will not be missed if you skip this step 🙂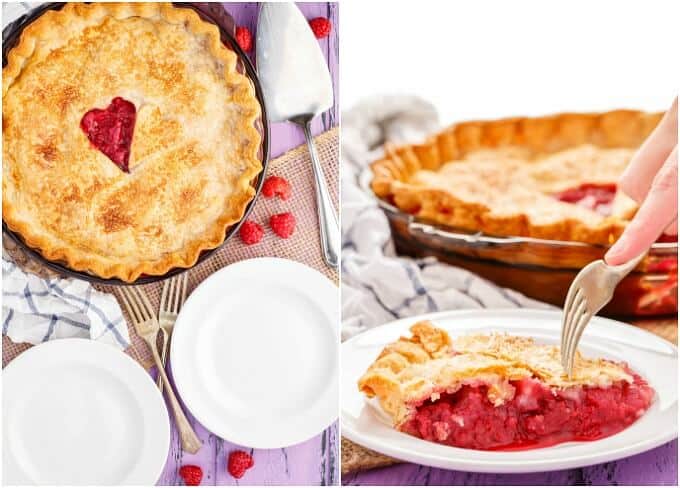 Lastly, while I did make this for my husband's birthday and he basically got the entire pie to himself, this raspberry pie recipe is perfect for Valentine's Day or any holiday get-together! Showcase that beautiful red filling by making a lattice pie design. I regret hiding behind a large layer of pie crust!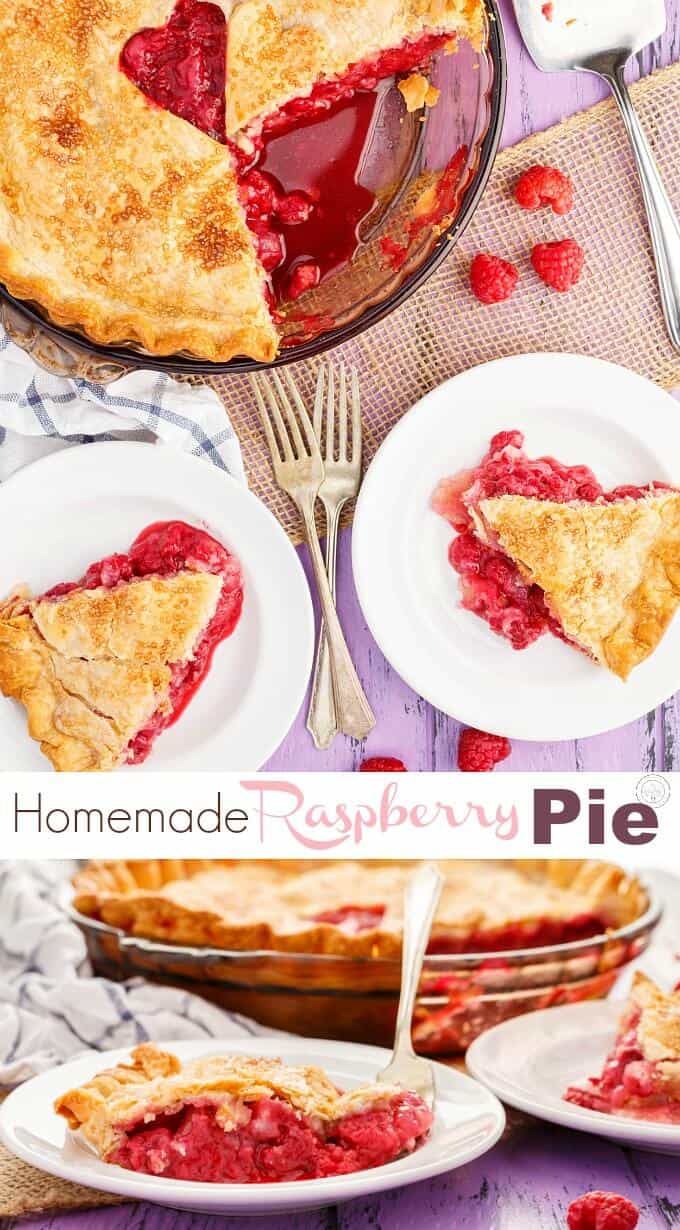 Inspired from Little Sweet Baker
Love this homemade raspberry pie?! Try some of these recipes: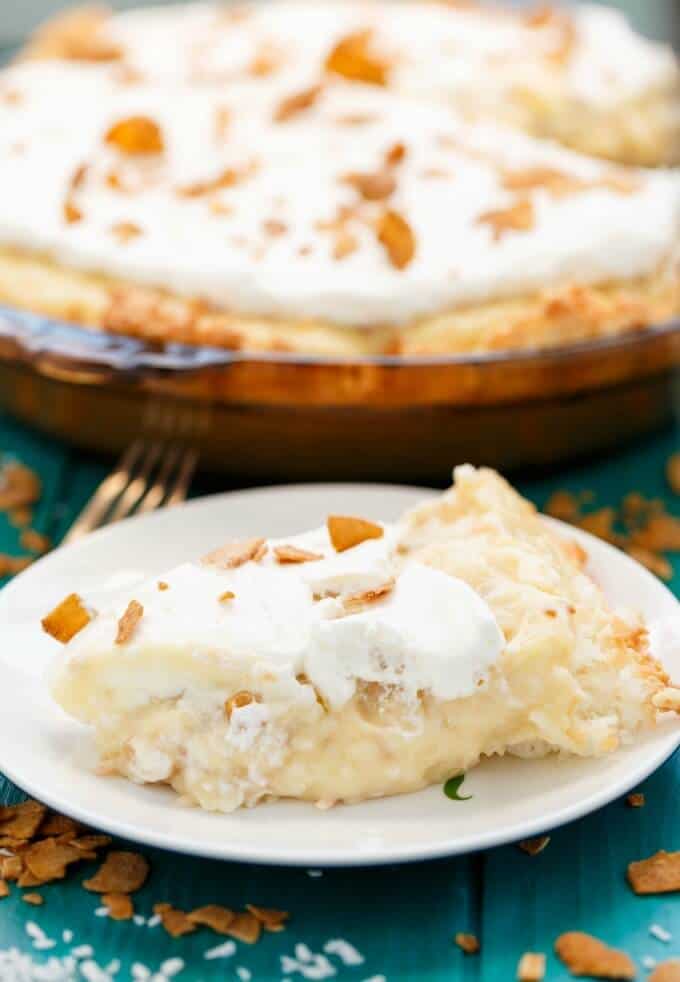 Gluten-Free Coconut Cream Pie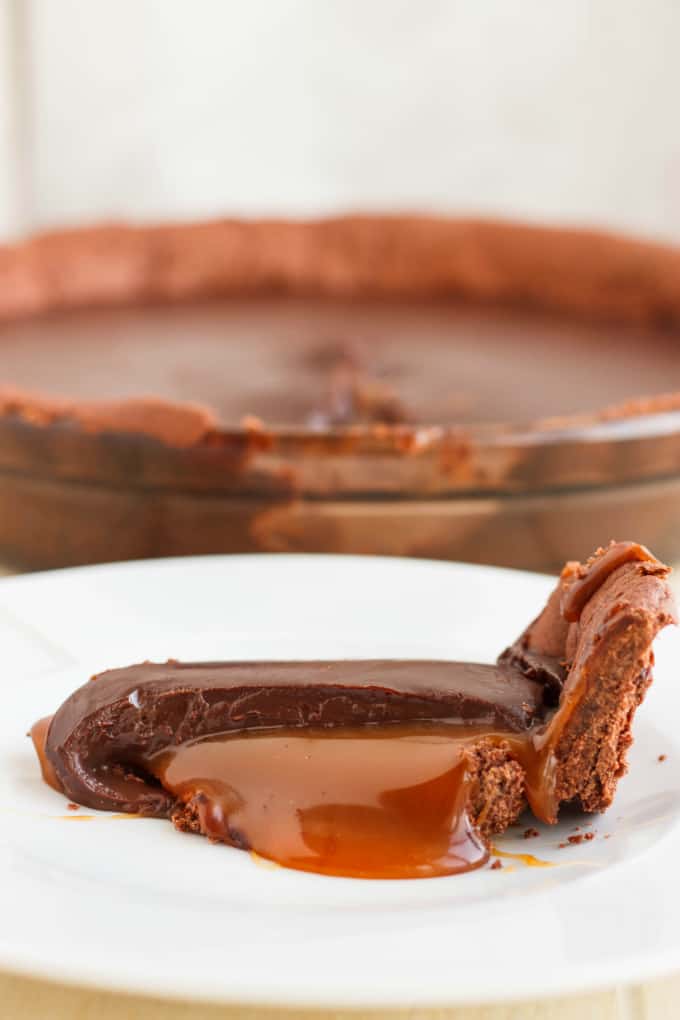 Chocolate Caramel Pie