Pudding is so easy to make from scratch! And because you are making it at home, you get to decide on your flavors, so of course this homemade Earl Grey pudding was bound to happen here!
My husband is a big fan of Earl Grey tea!
When he puts the kettle on, I know it is for Earl Grey (where as I prefer green tea!)
He drinks it black which allows all the natural flavors to come through. I am not crazy about Earl Grey tea just because I grew up on orange pekoe and that is what I am used to. However, Earl Grey in desserts?! I am ALL over that!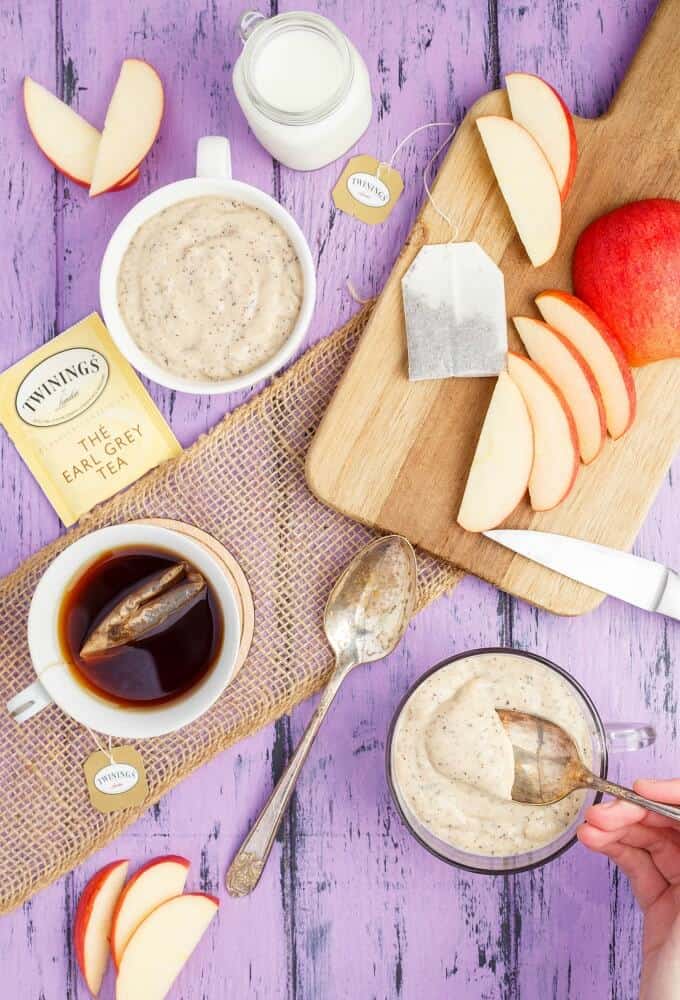 This homemade Earl Grey pudding comes shortly after my last post: homemade Earl Grey Tea bread. Earl Grey, milk, and sugar pair so nicely together (though I am sure some people, like my husband, will argue that it is best black!) that I knew Earl Grey desserts would just work.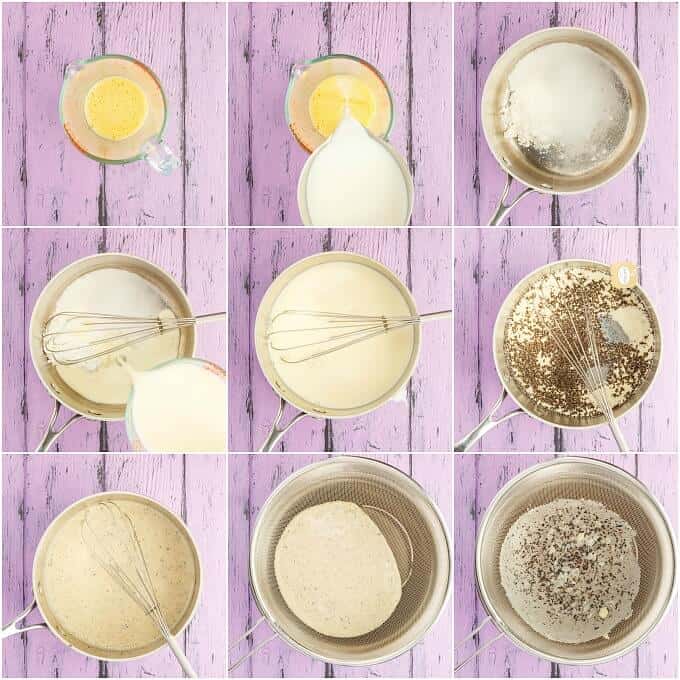 Funny enough though, I did not get this Earl Grey pudding right the first time. Or the second. It wasn't until the third time that I finally found the balance! Which is so weird because I am basing it off my other pudding recipes and they work perfectly fine!! Sigh. That is why I am here though 🙂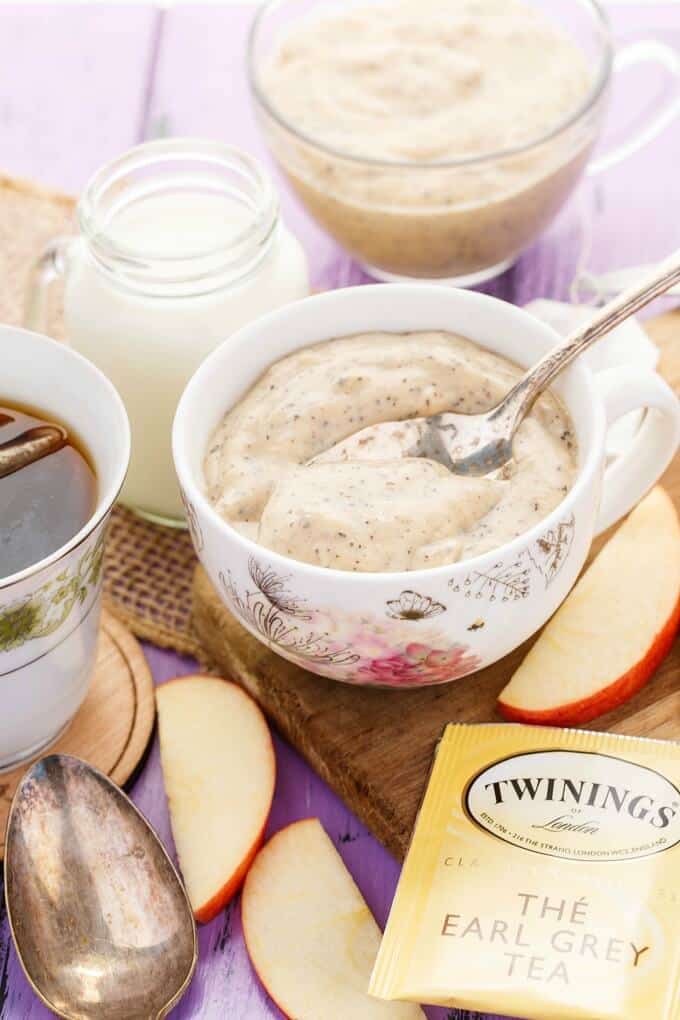 Basically my first batch came out runny. I did not let it boil enough so it never really set (I also wonder if my metal bowl had something to do with it.) The second batch I added extra cornstarch, and that helped! But I found it so thick. Now the final recipe is my original recipe, but just boiling a bit longer so it sets up. Win win!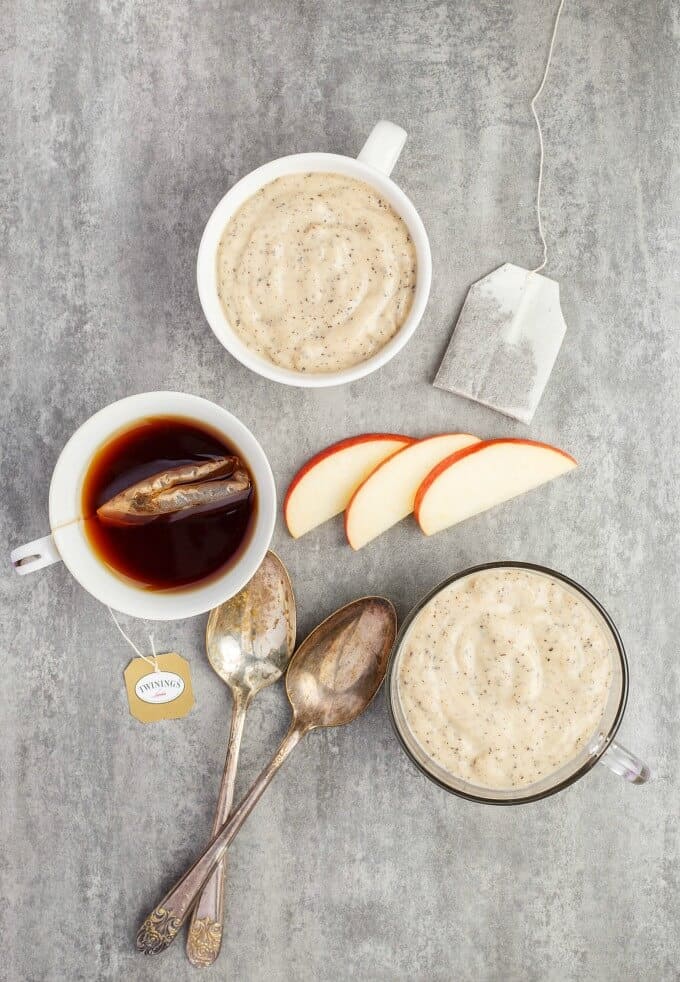 I add a bag of open tea leaves to the pudding for more flavor. You will get any large chunks of leaves out when you strain the mixture!
You can play around with how many tea bags you want to use. Even with two closed tea bags, and one open bag I found the flavor just right. Not too overpowering, but not masked either. It would defeat the whole purpose if we did not have any Earl Grey flavor in the pudding!
📖 Recipe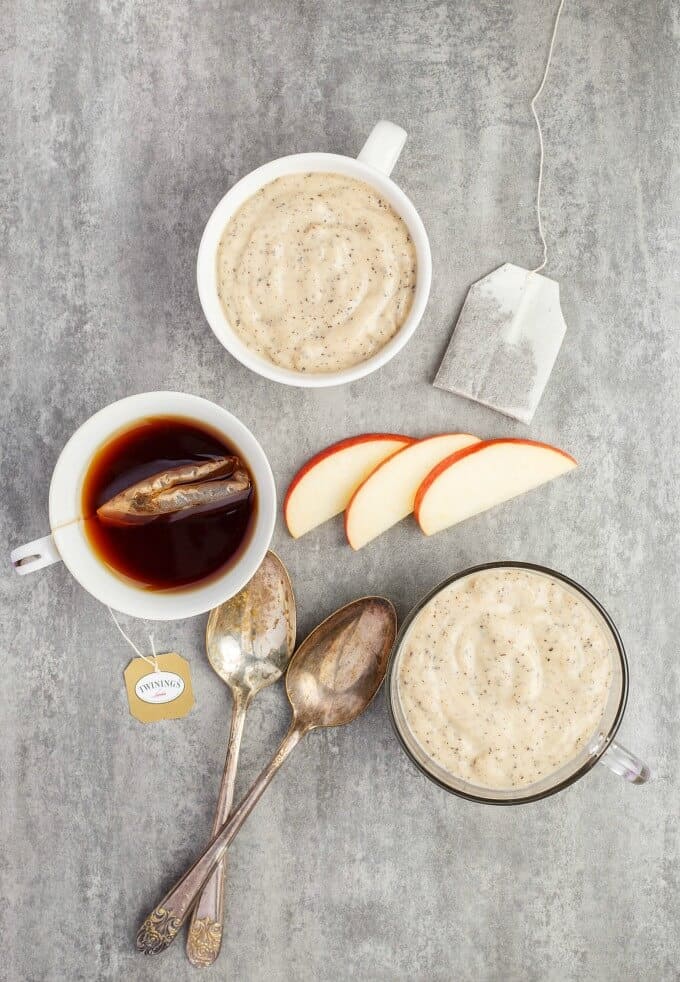 Homemade Earl Grey Pudding
Homemade pudding is a nice treat, whether for a Valentine's Day dessert or just a weeknight snack. This homemade Earl Grey pudding adds a sophisticated touch to a classic dessert!
Ingredients
3 Earl Grey tea bags, 1 bag opened and dumped of tea leaves
2 cups milk
2 tbsp. cornstarch
3 tbsp. granulated sugar
Pinch of salt
1 large egg, room temperature
1 tbsp. butter
1 tsp. vanilla extract
Instructions
Whisk egg until paler in color. Stir in milk.
Add cornstarch, salt, and sugar to a small saucepan over medium heat Whisk and add in milk mixture. Add tea leaves and two tea bags. Heat, stirring often, until mixture comes to a boil. Remove tea bags and continue stirring constantly until mixture thickens, about 2 minutes. It will bubble everywhere so feel free to turn down the heat a bit!
Remove from heat and stir in vanilla and butter. Allow to cool slightly and pour through fine sieve.
Cover and refrigerate until chilled. Pour through sieve again to ensure no lumps and serve!
Notes
Pudding likes to build a film, so stir occasionally while cooling on stove. When covering in fridge, make sure plastic wrap is touching the surface of the pudding. I strain my pudding twice so that I ensure there are no lumps!
Nutrition Information:
Yield:

4
Serving Size:

1
Amount Per Serving:
Calories:

161
Total Fat:

6g
Saturated Fat:

4g
Trans Fat:

0g
Unsaturated Fat:

2g
Cholesterol:

64mg
Sodium:

132mg
Carbohydrates:

20g
Fiber:

0g
Sugar:

16g
Protein:

6g
Love this Homemade Earl Grey Pudding?! Try some of these recipes: