Dessert has gone gourmet with this homemade toasted coconut pudding!
As a child you would never have heard me shout "I love coconut!" My dad has always been a fan, and my mom enjoys fresh coconut but nothing else (no coconut desserts or flavourings.) I, on the other, have come to love it! Fresh, in desserts, shredded, you name it, I am eating it!
I have to say toasted coconut is my favourite. It takes coconut to a whole new level and if you have not seen my tutorial on how easy it is to make toasted coconut, be sure to check it out because today's homemade toasted coconut pudding needs it!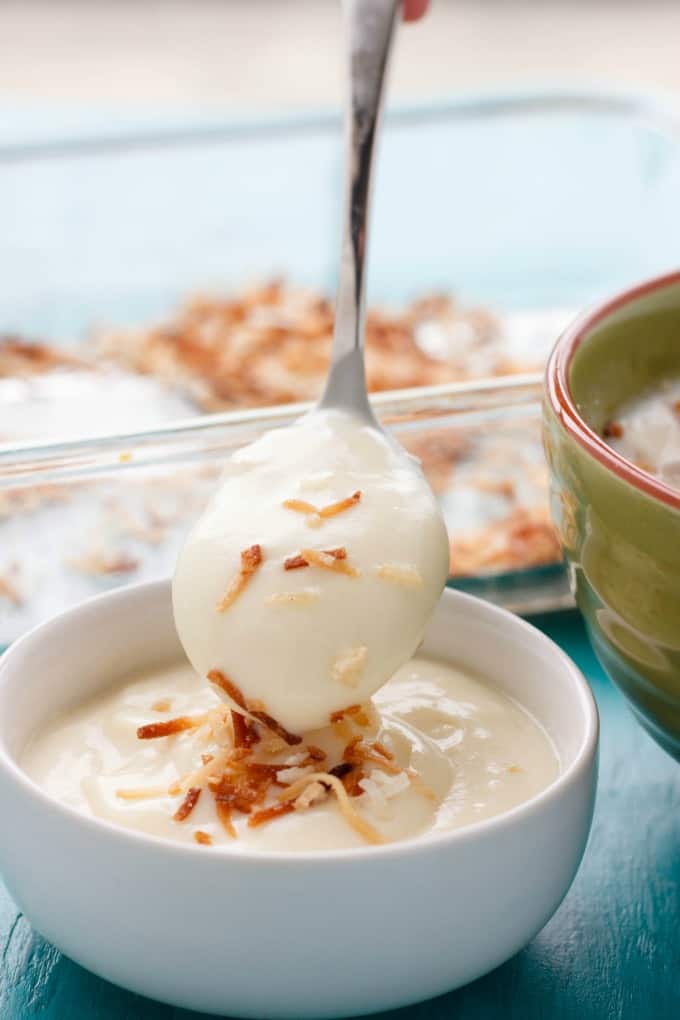 As I mentioned in yesterday's homemade vanilla pudding post, the basic recipe is easily customized. I was kind of going for a recipe that pleased everyone. Pudding does exactly that. My sister loves vanilla, but mom loves chocolate, and I love coconut! I was all too happy to transform the basic recipe into this homemade toasted coconut recipe 🙂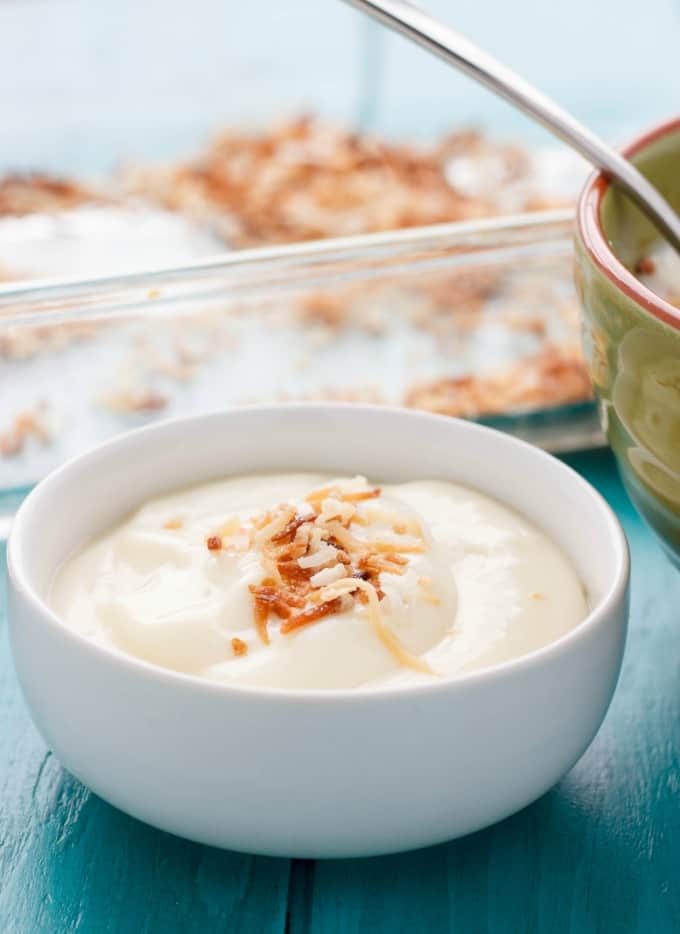 What I also mentioned in the previous post was how pudding can get lumpy. I like to strain my pudding through a fine sieve after it has chilled in the refrigerator to ensure no lumps appear when I serve it. In this case, it is especially important to strain the pudding before stirring in the toasted coconut because you sure as heck won't be able to strain it afterwards without removing all the coconut!

Homemade Toasted Coconut Pudding
---
Kacey
Yields 4-6
Taking a basic pudding recipe and transforming it into something new and exciting! Remember to strain your pudding BEFORE mixing in the coconut.
5 minPrep Time
15 minCook Time
20 minTotal Time
Ingredients
1/2 cup toasted sweetened coconut ( tutorial found here !)
1 1/4 cups milk
3/4 cup coconut milk
2 tbsp. cornstarch
2 tbsp. granulated sugar
1/4 tsp. salt
1 egg
1 tbsp. butter
1/4 tsp. vanilla
Instructions
In a medium-sized saucepan add the cornstarch, sugar, and salt. In a separate bowl, beat the egg until paler in colour: a good couple of minutes. Add in the milk, coconut milk and whisk to combine. Pour liquid into saucepan.
Cook mixture over medium heat, whisking often, until bubbles form and mixture thickens. Remove from heat and stir in butter and vanilla. Allow to cool slightly on stove top, stirring occasionally to prevent film.
Pour through a fine sieve and refrigerate until ready to serve. You can put the pudding in individual cups if desired. If lumps form after refrigeration, just push through a fine sieve again. Pour in toasted coconut and stir to combine (I recommend adding the coconut after you have strained the pudding!)
7.8.1.2
422
https://thecookiewriter.com/homemade-toasted-coconut-pudding/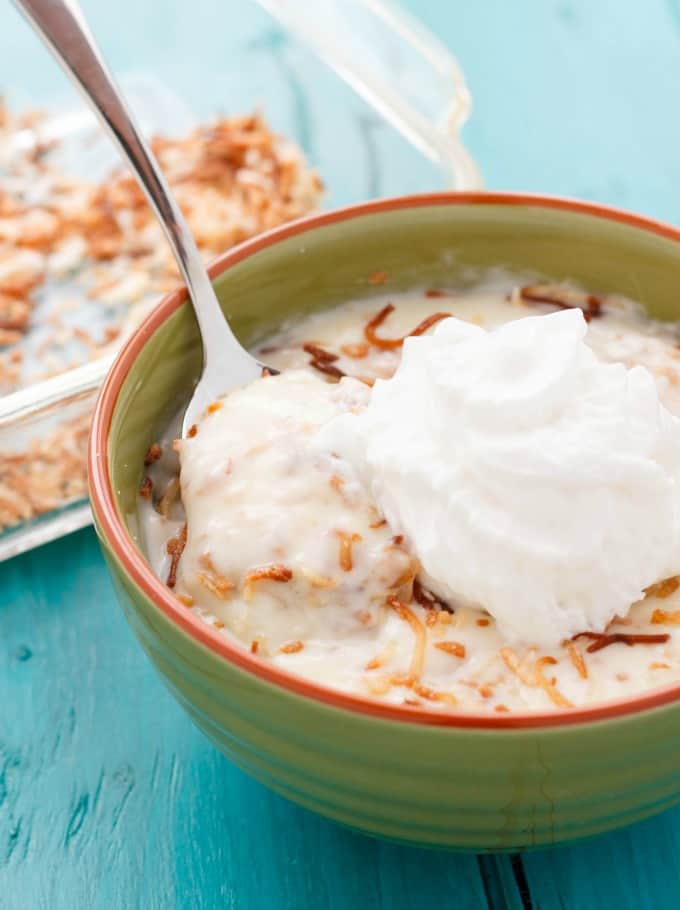 Okay, so remember how I always say I am going to do a vegetable garden and then every year I say that again on my blog because I never got around to it? Well I am happy to say I started my seeds inside a couple of weeks ago AND they have popped through the dirt! I may have a green thumb after all! And number one husband built me some amazing garden beds so there is no excuse not to have a garden this year. Unless I somehow manage to kill all my plants…
Love this homemade toasted coconut pudding?! Try some of these recipes: