Seriously, these are the ultimate soft and chewy chocolate chip cookies! I don't look anywhere else now after investing in this recipe!
Ah, another chocolate chip cookie recipe. Bet you don't see that every day!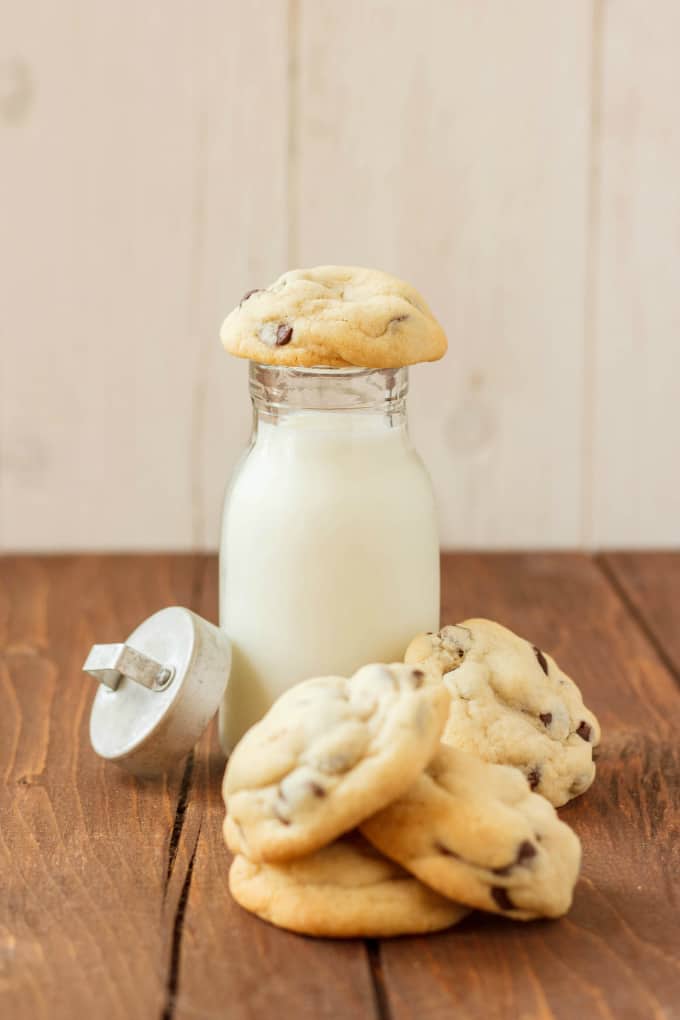 The thing with chocolate chip cookies, they always seem to turn out well. It is very rare that I have come across a chocolate chip cookie that I did not like.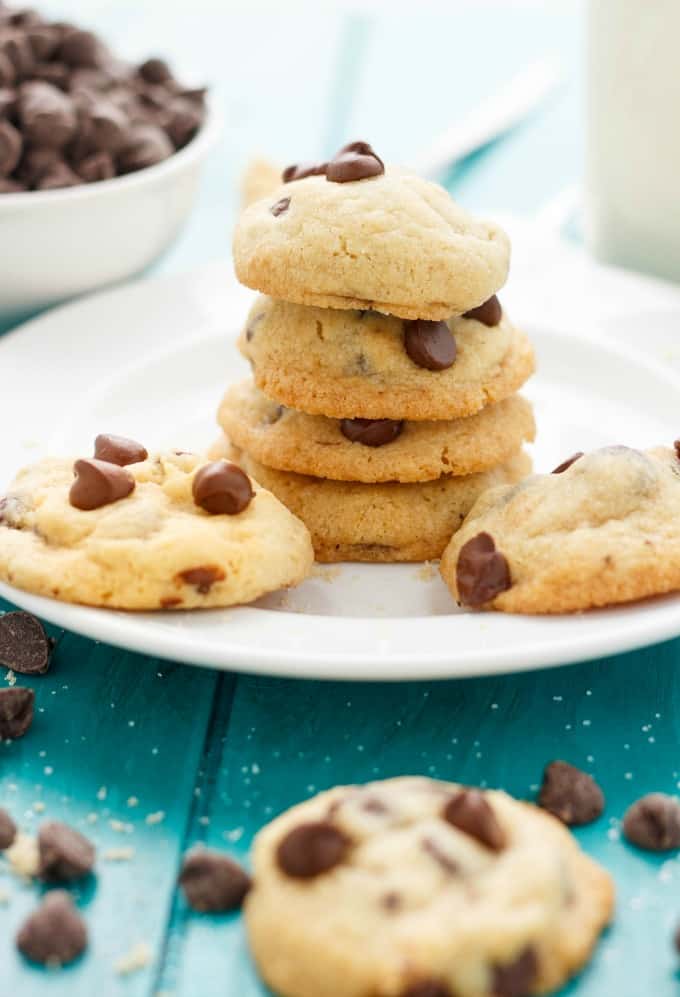 However, times are changing and older recipes don't tend to stand up well when it comes to modern appliances and techniques. Chocolate chip cookies tend to be very basic and the only issue I have seen with older recipes is the cooking time and oven temperature. For this recipe I made sure to reduce the temperature AND the cooking time. There is no way these cookies would have stayed moist otherwise. The sugar content was a bit extreme too so I cut back on that as well; and all these changes created some fantastic soft and chewy chocolate chip cookies! With the amount of vanilla it was more of a vanilla chocolate chip cookie, but we liked them this way. Feel free to cut back a bit otherwise.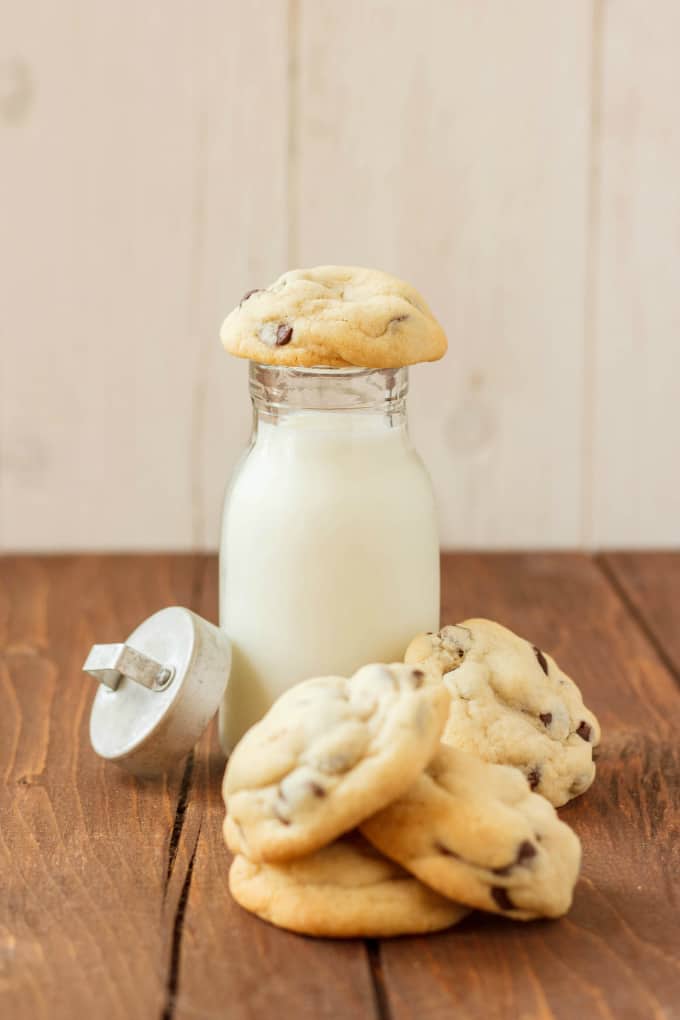 Soft and Chewy Chocolate Chip Cookies
This recipe inspiration comes from The Pillsbury Cookbook. I wanted to ensure a nice, fluffy cookies, so I played around until I found one that met my expectations.
Ingredients
½ cup packed brown sugar
½ cup granulated sugar
1 cup butter, softened (room temperature not microwaved!!)
2 tsp. vanilla extract
1 egg, room temperature
2 cups all-purpose flour
1 tsp. baking soda (please use a fresh box to ensure a fluffy cookie!)
¼ tsp. salt
1 cup chocolate chips
Instructions
In the bowl of a stand mixer, add the butter and sugars. Beat until light and fluffy, about 5 minutes. Pour in the egg and vanilla and mix until well combined.
In a small bowl, sift together the flour, baking soda, and salt. Gradually add to the butter mixture, mixing until just combined. Stir in the chocolate chips.
Preheat oven to 350F. Line a baking sheet with parchment paper or silicone liner.
Measure out one tablespoon-sized portions and roll into balls. Continue doing this until no dough remains.
Bake 12 cookies at a time, spread evenly apart, for about 8-10 minutes, or until slightly golden. Remove from oven and allow to cool for a couple of minutes on the tray before moving to a cooling rack.
Notes
If you do not use fresh baking soda, you will notice a difference when it comes to thickness of the cookies. Even this time around I saw a bit of thinning, but nothing major. You can also place the dough balls in the refrigerator for 20 minutes before baking to help.
Nutrition Information:
Yield:

50
Serving Size:

1
Amount Per Serving:
Calories:

84
Total Fat:

5g
Saturated Fat:

3g
Trans Fat:

0g
Unsaturated Fat:

2g
Cholesterol:

13mg
Sodium:

68mg
Carbohydrates:

10g
Fiber:

0g
Sugar:

6g
Protein:

1g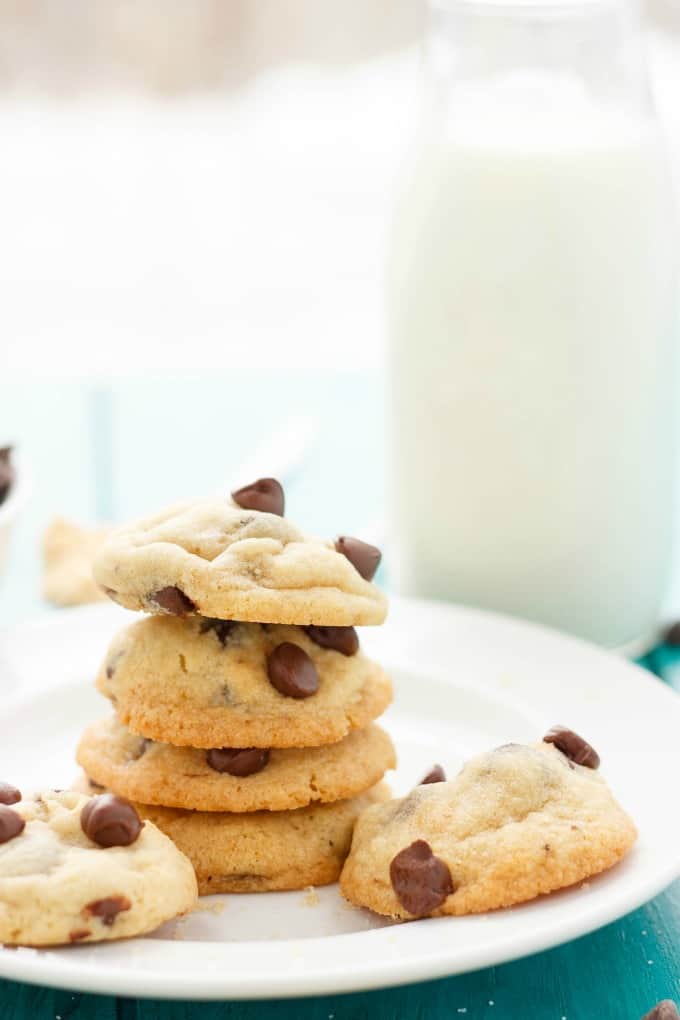 Another thing to note: do not over-mix your batter. When you add the flour to the butter mixture, mix until just combined. Stand mixers do a powerful job and complete jobs fast. You can easily over-mix the batter and create a tough cookie. Also, UPDATE: If you are having issues achieving a high, fluffy cookie, please check your baking soda. I noticed a big difference when using a new box as opposed to my old box!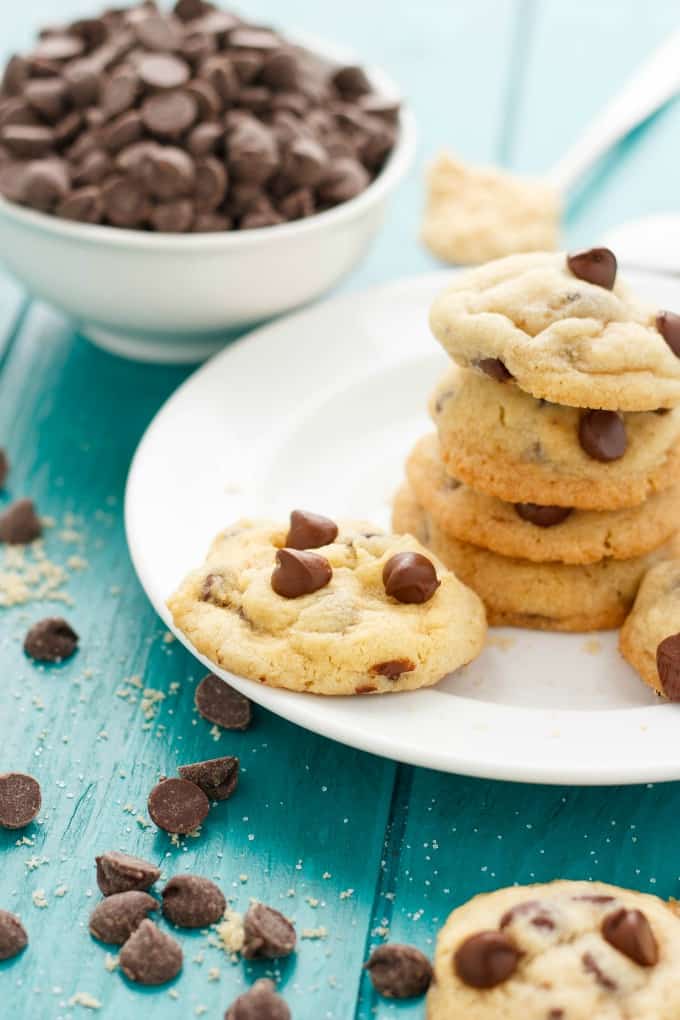 The Pillsbury Cookbook is a fun cookbook I just inherited from my Mom's boyfriend. I have had fun going through all the recipes and what I like most about it, it does not constantly promote Pillsbury products for the recipes. You know some cookbooks that point out their own products in each recipe? This cookbook is the opposite of that. The book is filled with wonderful, classic recipes that I look forward to recreating (and photographing, since pictures are sparse in this book.)