It has been soooo many years since I had The Executioner: an alcoholic beverage I experienced at the Toronto location of Medieval Times! Not sure if things have changed, but this drink is just awesome as is!
UPDATE: I visited Medieval Times on September 30th, 2016 and found their drink is not what I remember! Still loving this beverage, and hope to recreate their version soon!
Okay, I am going to assume many do not know what Medieval Times is, so I will explain it (no affiliation!)
It is this awesome dinner and show spectacular where you get to cheer for your knight (it all depends on which area you are seated.) Live bird show, awesome dinner, and just a good ole time! Fun for any age and while we have not been in some while, I cannot wait to go there this summer and take our daughter for the first time! I bought my best friend tickets for Christmas because she had never been and she couldn't stop gushing about the show.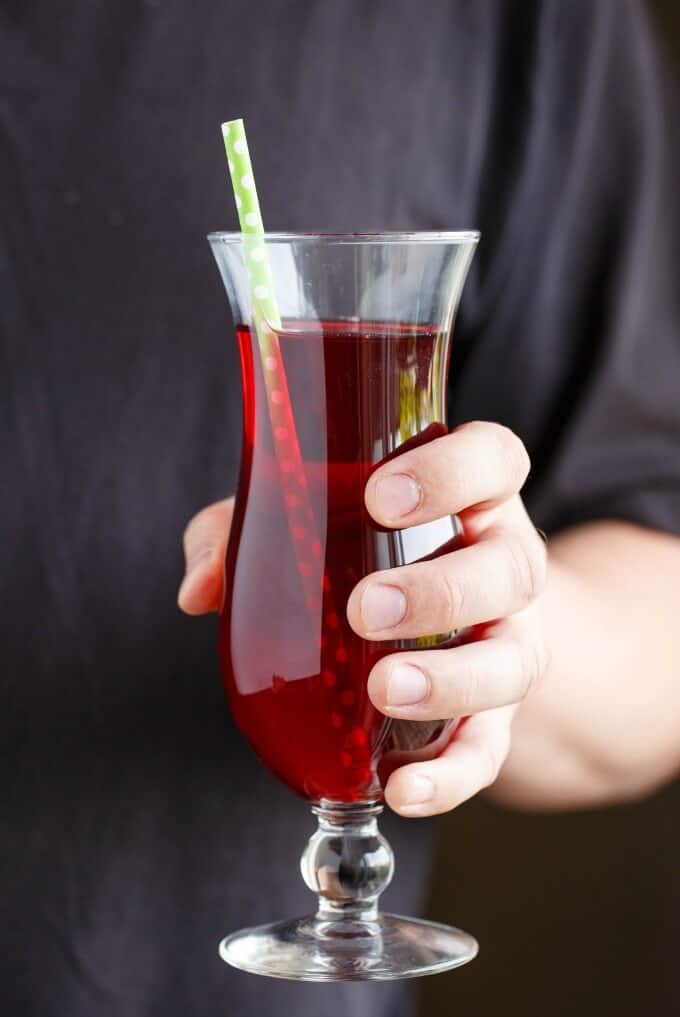 Phew. Explanation over. It has been many years since I have attended Medieval Times, but I still remember enjoying The Executioner, an alcoholic beverage that was just so full of life! Brings back memories because I had that beverage the first time I ever attended the show, which was also the 6-month anniversary surprise from my now husband. Wow, that was over 10 years ago now… Feeling old! I still regret not getting the photo souvenir from that night (it was such a nice photo but I already felt bad about how much he was spending on the evening and the photo was kind of pricey!)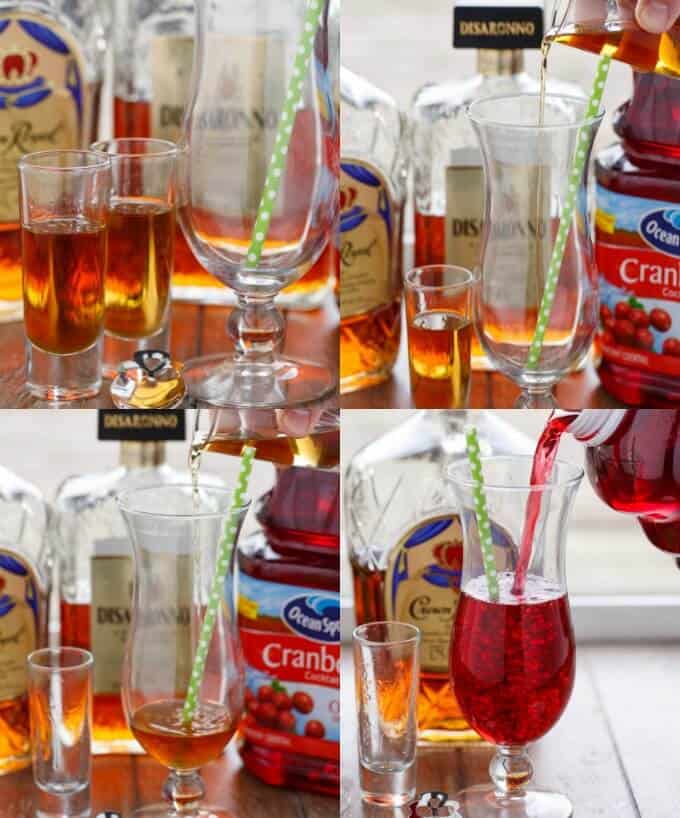 I kept gushing about how great The Executioner beverage was that my husband wrote down the ingredients and deemed to make it for me later. While I cannot say if the recipe is a true Medieval Times copycat, I do know that amaretto, whiskey, and cranberry juice make an OUTSTANDING drink! It is my go-to drink at home, and even I can make it (I know, that sounds strange but I just do not like putting a lot of effort into beverages.) Nothing fancy either. Just add the liquor to the glass and top with cranberry juice. Heck, I don't even measure the cranberry juice. While you can taste the alcohol (amaretto is a unique flavour) you don't notice it until you have downed your glass and wonder why the walls are starting to spin 😉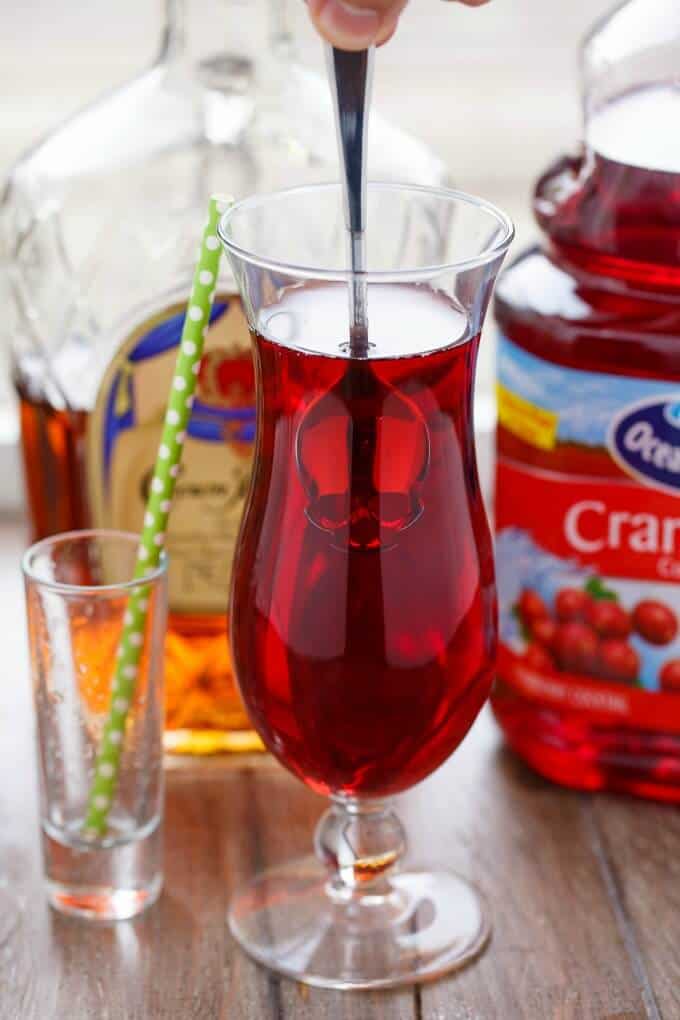 The Executioner (Medieval Times Copycat Recipe)
---
Kacey
Yields 1
A refreshing summer drink that can easily be adjusted to suit your tastes.
5 minPrep Time
5 minTotal Time
Ingredients
1 1/2 oz whiskey (I like to use Crown Royal)
1 1/2 oz amaretto (I like to use Disaronno)
Cranberry Juice (I like to use Ocean's Spray)
Instructions
Place ice cubes into a tall glass (I prefer none!) Add alcohol and finish with cranberry juice.
Note: We don't measure out our liquids. If you are worried about the drink being strong, try 1 oz of each liquor instead OR add more cranberry juice 🙂
7.8.1.2
440
https://thecookiewriter.com/the-executioner/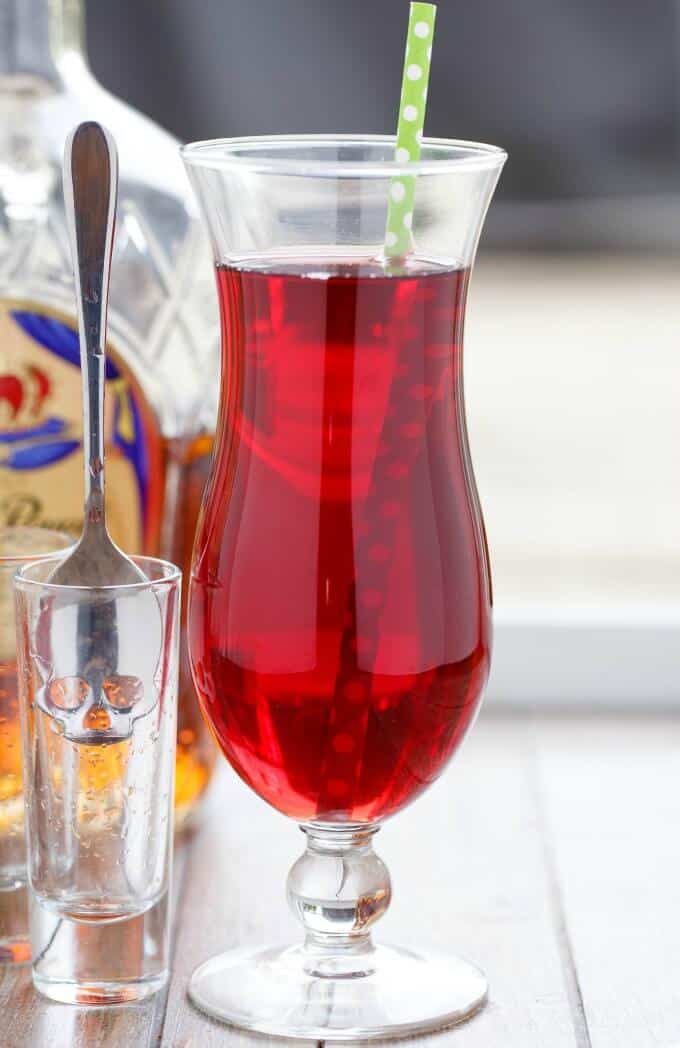 I kind of slacked last week and decided to only post two recipes. Already proving difficult to keep with my schedule as school draws to a close. That's okay though, because we all need a break during the summer 🙂 Since I had two sponsored posts last week, I didn't feel it was appropriate to change my weekly recommendations on the right sidebar. So I am doing it today!
To see last weeks choices, visit my easy shepherd's pie with Campbell's soup post. And don't fret! I am saving all these recommendations into an excel spreadsheet so you can always looks back 🙂
Song: So Cold by Breaking Benjamin. Okay, Chevelle is my favourite band, but Breaking Benjamin is a close second! Again, this wouldn't be my favourite song (I love it, however, I have my favourites!,) but I recommend it for people unfamiliar with their music.
TV Show: Supernatural. I am one of those people. I love the show! My dad started it when it first came out but I wavered. Now I am all caught up with my husband and while the show has its ups and downs (cough cough, repeating plot lines) it is fully entertaining and one of the best casts out there!
Movie: Stranger Than Fiction. I am not a huge Will Farrell fan. One of those comedians that has that typical role, but I love this movie. And why shouldn't I?! It is about an author and there is romance 🙂 I find I like comedians in movies where they play a more serious role (but there is still comedic elements to this one.)
Book: The Millennium Series (Girl with the Dragon Tattoo.) I began this series when I was pregnant and could not put it down! The first novel was a bit slow in the beginning, but once I passed 100 pages I was hooked! Really graphic, but the writing and story are phenomenal. I have not read the latest book in the series but I hope to get around to it soon.
Video Game: Can't believe I did not do this category last week! I am going to recommend Hearthstone right now as I cannot get enough of it!(Going to leave this the same as last week since I totally bailed the first week!) Instead of doing blog posts in the evening, I find myself playing this. Actually, as I write this post I am playing Hearthstone… But don't worry, you can play it on your PC or phone 🙂 Blizzard knows what they are doing!
Love The Executioner beverage?! Try some of these recipe: