I am all about drinks this summer, and this catalina margarita will sure to hit the spot (in more ways than one!)
I've noticed for a while that my blog is lacking in drink recipes. My days are usually filled with water and green tea, but come summer I indulge more and love bringing out the girly drinks 🙂 Today's recipe is no exception, and one that my husband introduced me to on our one-year anniversary (maaaaannnnyyy years ago.)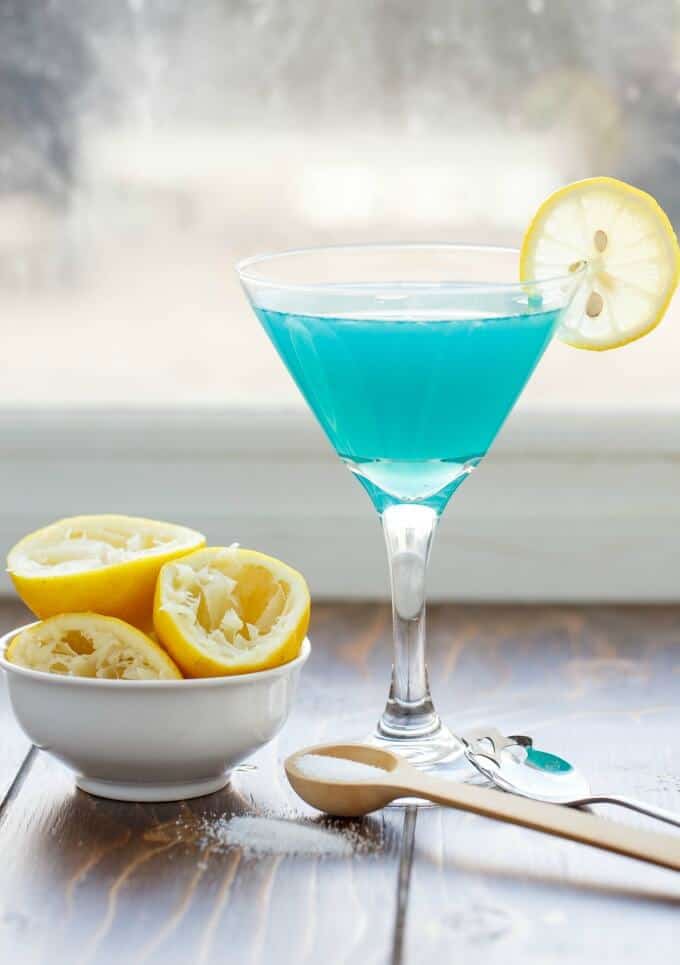 The catalina margarita is everything you need in life. Smooth, refreshing, and, depending on which direction you go with the sweet and sour mix, it can be a tad tart 🙂 But I like that! Making the homemade syrup is so worth it, but juicing a ton of lemons is not something anyone enjoys… no one. That being said, I would still make myself a catalina margarita in a heartbeat! I so wish I had lemons right now as I type this post.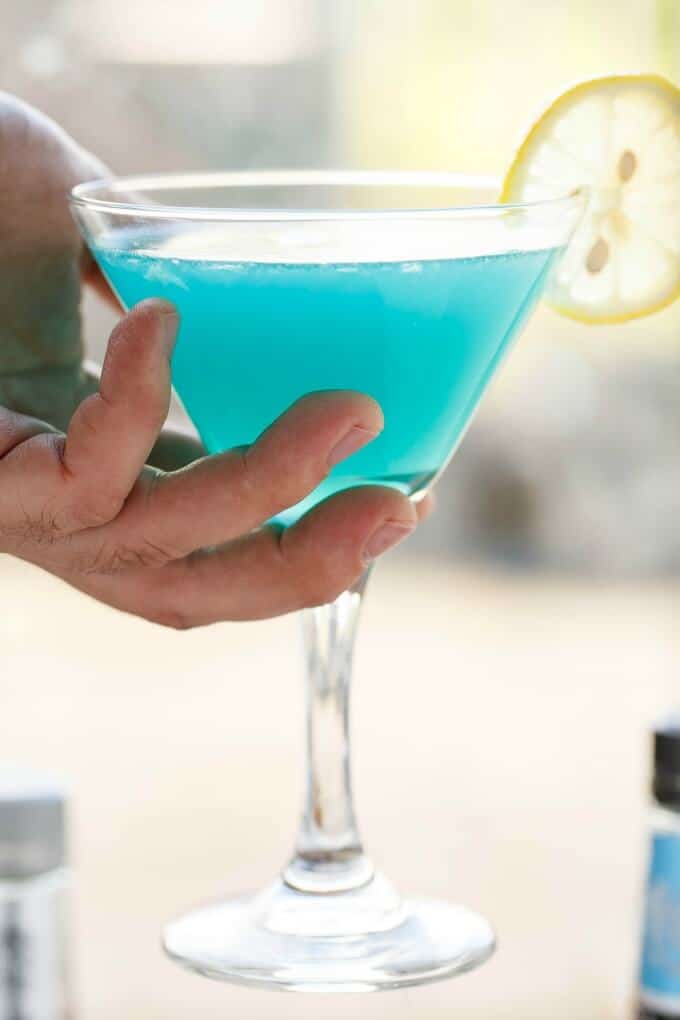 So, what makes this drink blue? Well, it is all in the liqueurs. Blue Curacao is a favourite here, and I am sure I would just pour it into any drink! Its blue colour is so fun and definitely one of my top liqueurs. But the drink also has a mix of peach schnapps and TEQUILA! Woohoo! What margarita is complete without tequila?! I know this drink sounds scary, but the flavours go so well together AND it isn't as alcohol-like in flavour as you may think. That sweet and sour mix definitely comes through (I use a method that contains no water, just lemon and sugar, so this results in a really tart mix. However, adding more sugar will fix that!)
The restaurant where I first had this catalina margarita is still kicking, but I guess wasn't anything special for us to go back. Good thing we wrote down what was in the drink to make it at home! Dan is really good for that because he knows I enjoy having drinks with him, but I don't like beer or wine so it makes it kind of difficult. Hmmm, I think I just admitted to being difficult 🙂
Catalina Margarita
---
Kacey
Yields 1
Use homemade sweet and sour mix or buy the store version, but just remember that you can cut back the tartness by adding more sugar 🙂
5 minPrep Time
5 minTotal Time
Ingredients
1 1/2 oz tequila (I use Jose Cuervo)
1 oz peach schnapps (I use Dr. McGillicuddy's)
1 oz Blue Curacao (I use McGuinness)
4 oz sweet and sour mix (1/2 cup freshly squeezed lemon juice and 1 tbsp. granulated sugar. Add more sugar if you find it too tart, but trust me, so good!)
Instructions
Combine all ingredients in a shaker (or just a measuring cup or bowl if you do not have one!) Pour and serve.
7.8.1.2
441
https://thecookiewriter.com/catalina-margarita/
And with our first real summer temperatures kicking in, I need this drink more than ever! Stop jacking the price of lemons up, grocery stores…. I swear, they know we need these bad boys for all the delicious drinks!
Love this catalina margarita?! Try some of these recipes: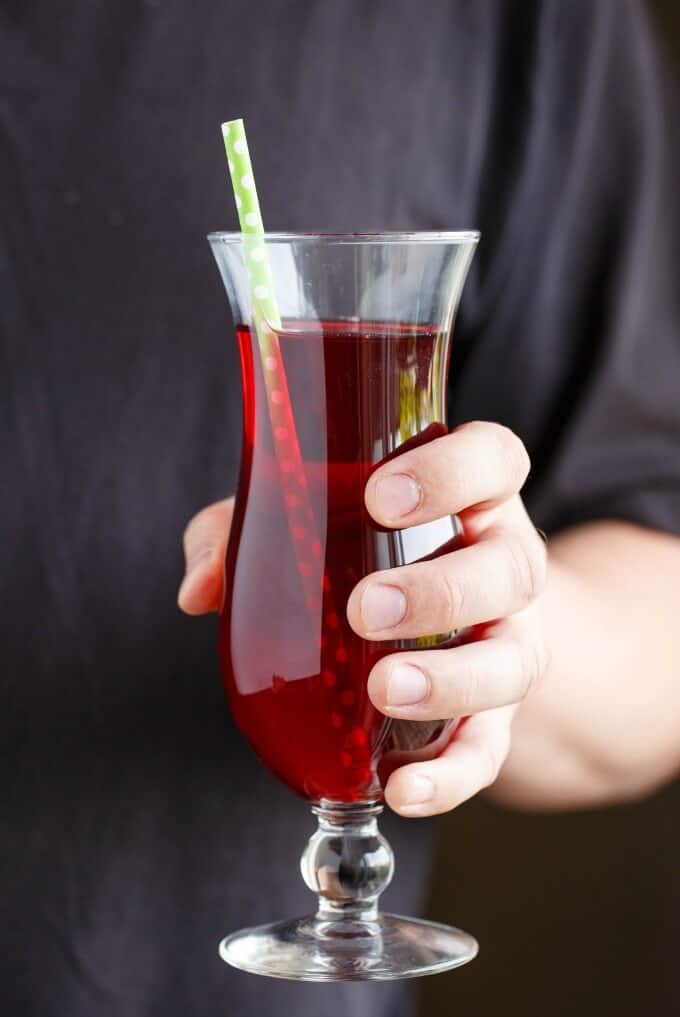 The Executioner (Medieval Times Copycat Recipe)