One extra little step creates the most awesome flavor in these semi toasted coconut macaroons! Or, if you feel lazy, you can skip the pre-toasting part!
Here is a dessert I have never made before: coconut macaroons!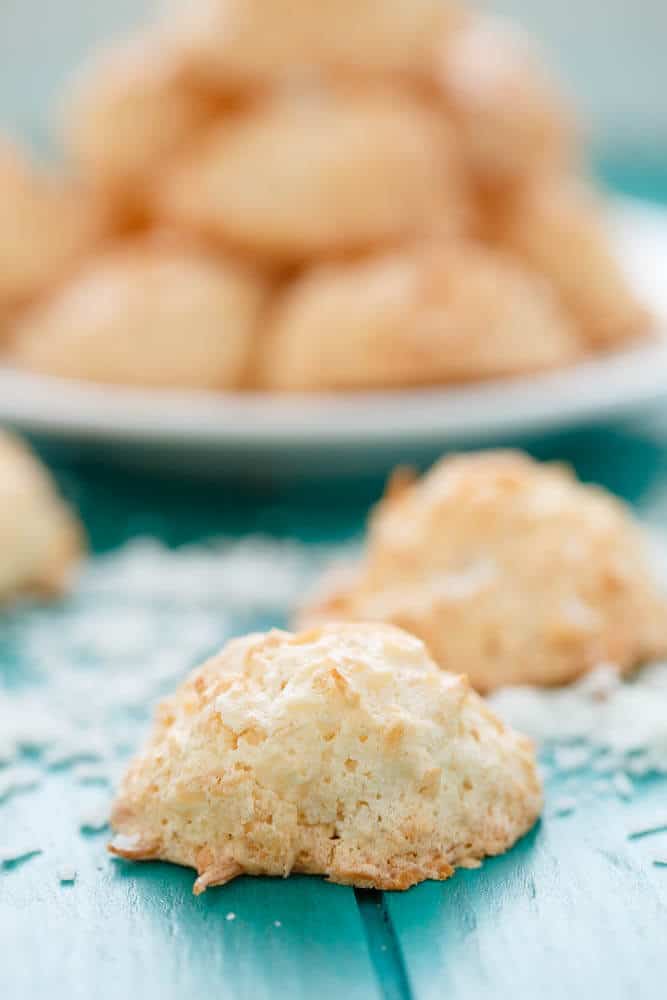 I had a ton of extra egg whites and began looking up recipes that would use them. I would have used them for Swiss meringue buttercream, however, I was not in any mood to make cupcakes or a cake. Since Mr. TCW was going away camping this weekend, I figured cookies were in order. It took me a matter of seconds to decide that I was going to make macaroons. I have been on a coconut spree lately, including making toasted coconut ice cream that I have been eating for breakfast... I can't help it! Toasted coconut is THAT good. Nonetheless, these cookies sounded easy, delicious, and oh so perfect!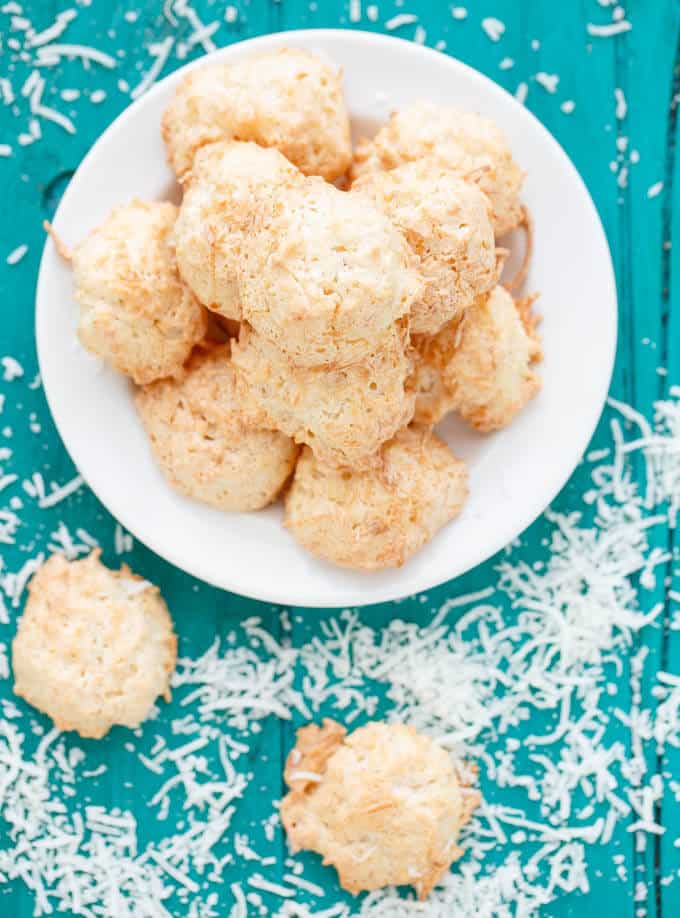 I still had some unsweetened coconut left in the cupboard that I wanted to use up. It is perfect mixing in with sweetened coconut because honestly, I don't even notice a difference. Cutting back on some sugar while keeping the flavors? Awesome! I might see about reducing the overall sugar quantity in the recipe next time, but they turned out great (and even my raspberry coconut macaroons were a hit, which I will be posting in the future!) You don't necessarily have to toast your coconut beforehand, but I thought it added a new element. My first batch of semi toasted coconut macaroons came out super toasty (which is how I like my coconut!) I think it was because I used convection, which is something I do a lot when cooking. Not sure if macaroons are suppose to be cooked in a convection oven, but when I did my second batch with raspberries, I adjusted the oven to its standard form. The raspberry macaroons turned out lighter in color, so it must have made a difference because they were from the same batch, I just split the two.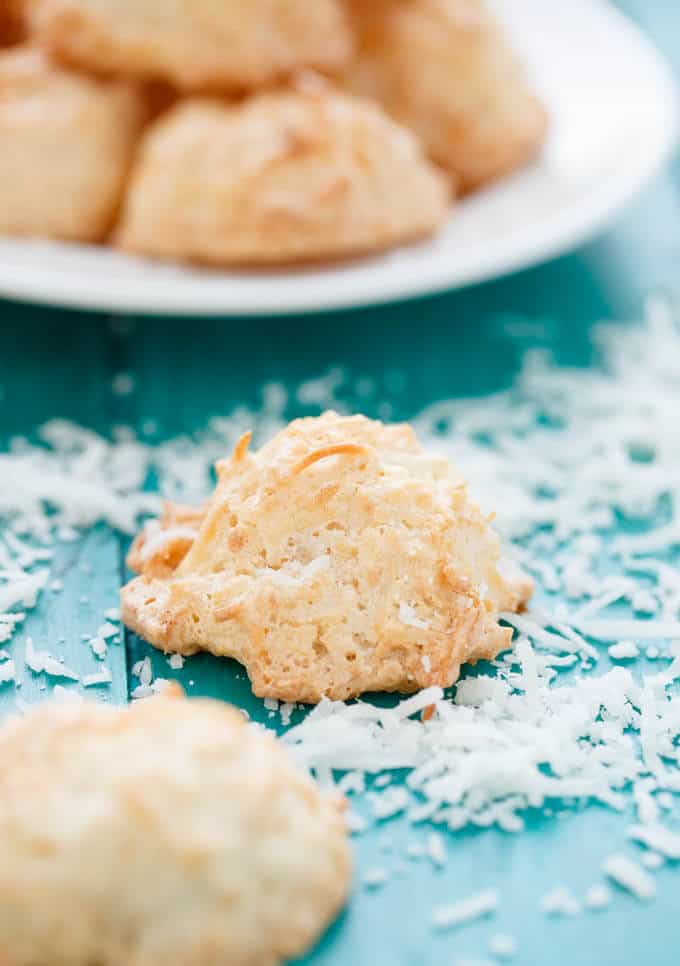 📖 Recipe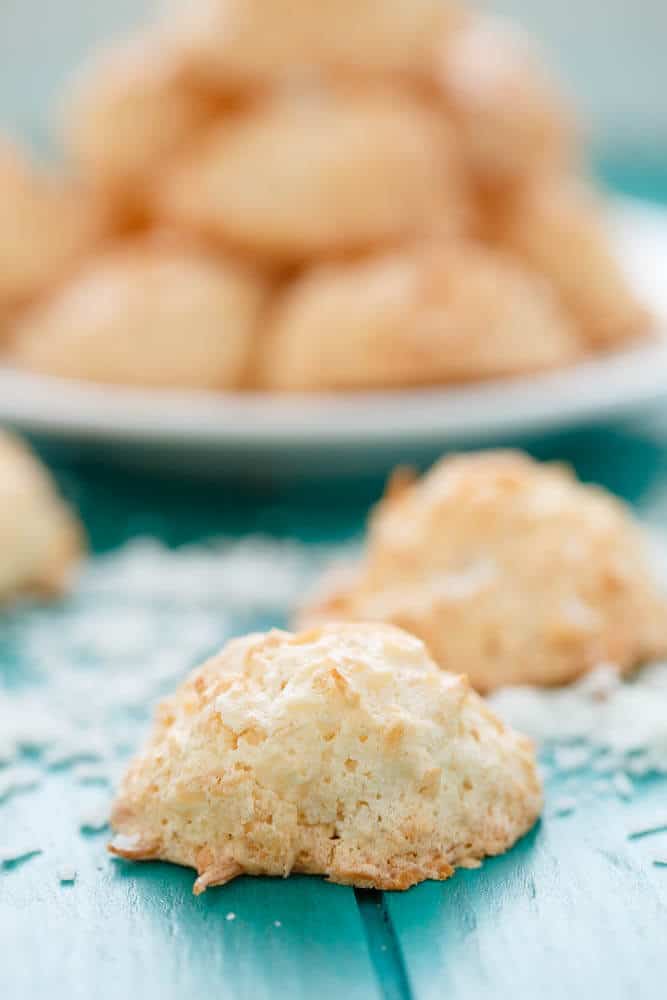 Easy and Delicious Coconut Macaroons
A great way to use up extra egg whites and the dessert is gluten-free!
Ingredients
1 cup unsweetened shredded coconut
2 cups sweetened shredded coconut
4 large egg whites (right in-between ¼-1/2 cup in my measuring cup.)
½ cup granulated sugar
½ tsp. almond extract
Pinch of salt
Instructions
Toasted Coconut
On a baking sheet, spread out the 1 cup unsweetened coconut. Place into a preheated oven at 350F and bake for 5-10 minutes, stirring often, until coconut shows some color. Remove and set aside.
Cookies
While coconut is toasting, whisk eggs until very foamy. You basically want no egg white liquid left. Add in sugar, salt, and almond extract. Whisk again for another minute. Stir in coconuts.
Line your baking sheet with parchment paper or silicone liner. Measure out 1 tbsp. sized balls and place onto baking sheet. You may have to bake them in two batches.
Bake for 15-20 minutes, or until golden. Allow to cool for 5 minutes on your baking sheet before moving to a cooling rack.
*You can skip toasting any of the coconut, but I thought it added a nice touch.
Nutrition Information:
Yield:

24
Serving Size:

1
Amount Per Serving:
Calories:

75
Total Fat:

4g
Saturated Fat:

4g
Trans Fat:

0g
Unsaturated Fat:

0g
Cholesterol:

0mg
Sodium:

36mg
Carbohydrates:

9g
Fiber:

1g
Sugar:

7g
Protein:

1g
I will definitely be making these semi toasted coconut macaroons again! Maybe some added nuts or dried fruit will add a nice surprise. I used fresh fruit for my raspberry macaroons and they were really nice. But even plain coconut macaroons are still delicious. Plus, added bonus, they are gluten-free! A nice treat for those with Celiac.