A simple and decadent dessert that has been revamped numerous times; this blueberry boy bait is hopefully at its final revision!
A blast from the past!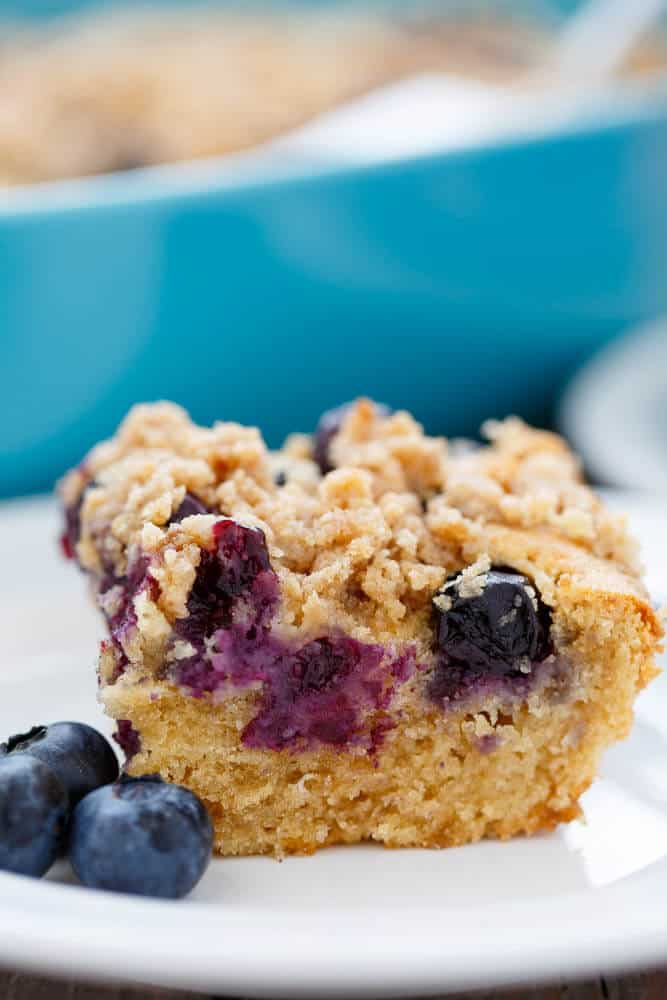 I have made blueberry boy bait many times, and each time it is devoured. This recent adventure allowed me to take some nicer photos; as you can see from my previous blueberry boy bait post, picture taking has become much more important to me. UPDATE: I have since updated the pictures YET AGAIN and am really happy with these ones! I love looking back and cringing...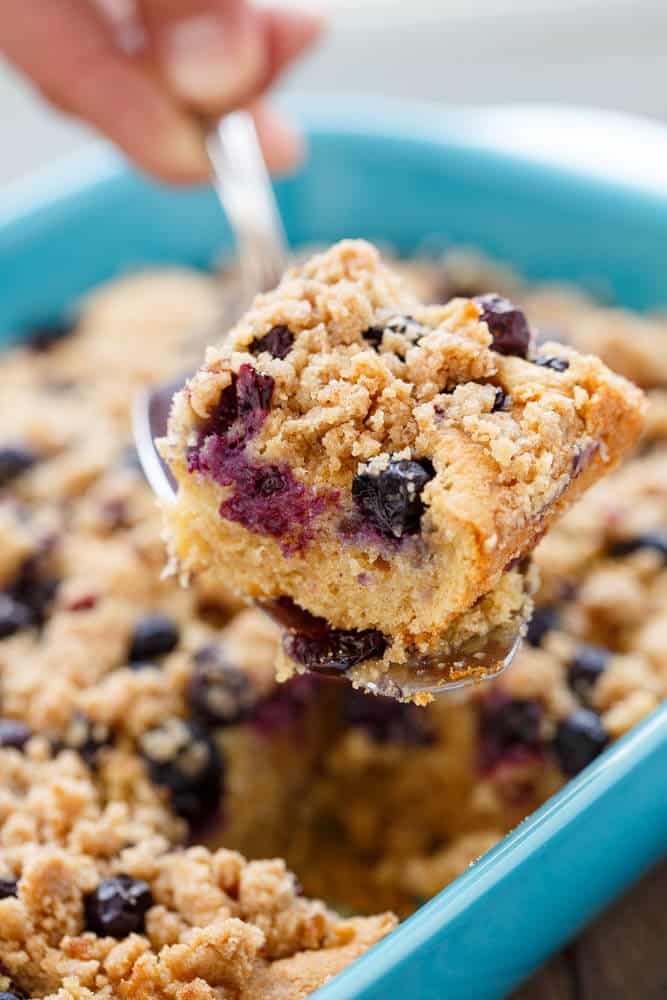 I had never heard of blueberry boy bait until I stumbled across the recipe on Food.com. Since making it, I have yet to find anyone who doesn't like it! I don't even have the proper size pans to make the dish and I still create it. If you are cooking it in weird size pans, adjust your cook time accordingly. For some reason, my recipe always takes much longer to cook. I should really invest in a nice 9x13 dish. I mean, I thought my one measured correctly but I will have to double check it after making this recipe. UPDATE: Making this recipe in a 9x13 dish is essential for the middle cake to cook! Trust me!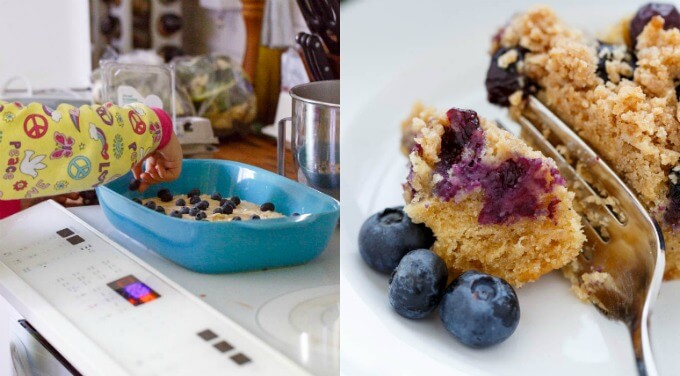 Blueberry boy bait is a fun dessert to use up any leftover blueberries hanging around that may not look so pretty anymore. My daughter had a blast making this with me during the new update and definitely had no issues eating it! I have changed so much up from the original time I made this dish that I almost want to call it my own. Almost 🙂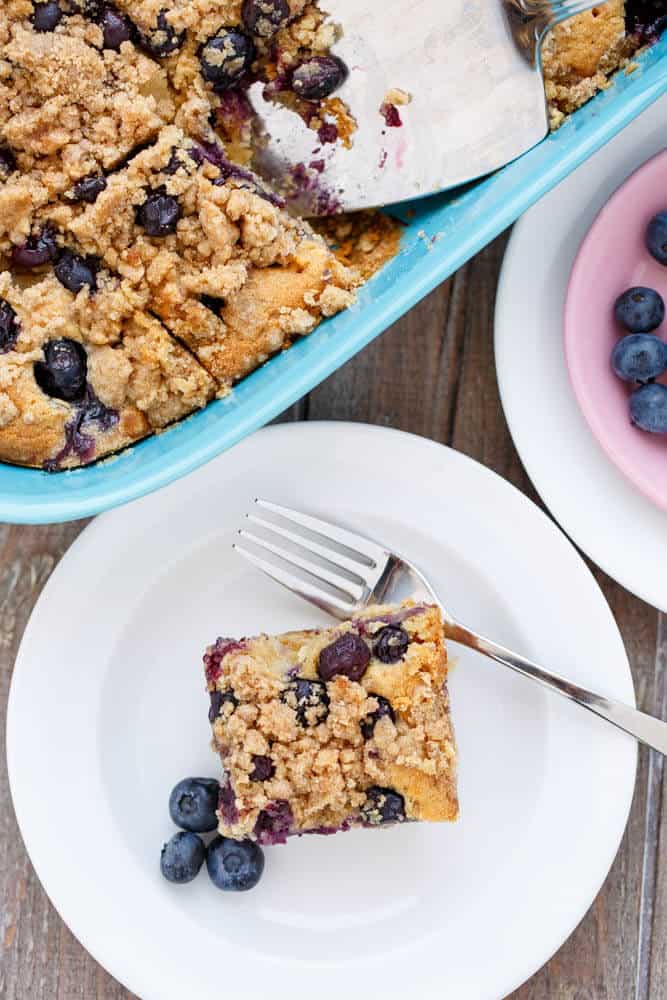 📖 Recipe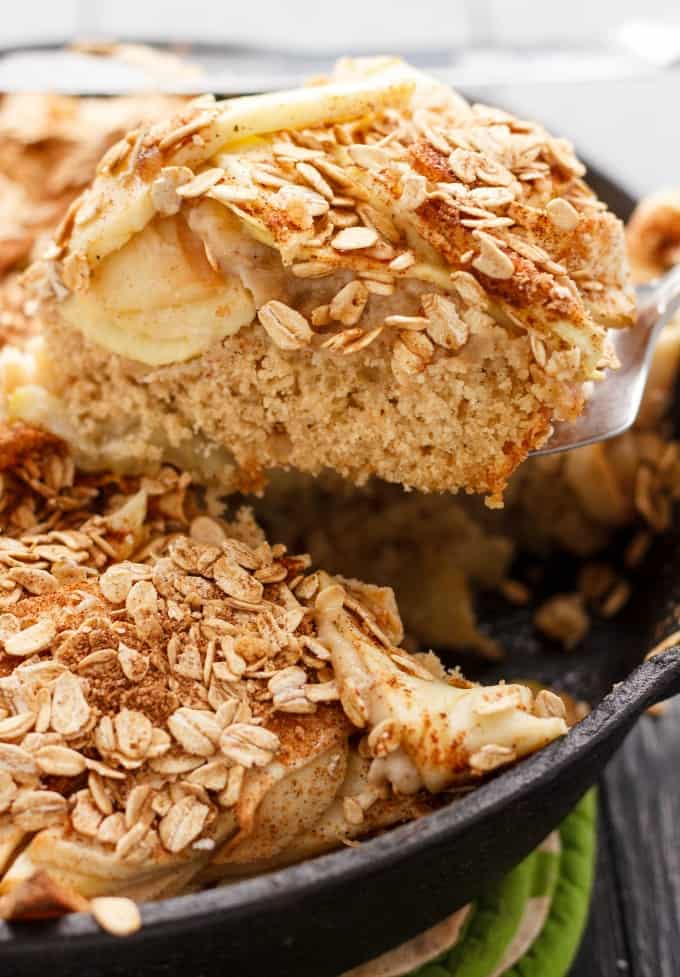 Blueberry Boy Bait
A coffee cake that is super light and decadent!
Ingredients
2 cups all-purpose flour
1 ½ cups brown sugar
¾ cup coconut oil, room temperature (butter can be used!)
2 tsp. baking powder
¼ tsp. salt
1 cup buttermilk (make your own by adding 1 tbsp. vinegar to a measuring cup and filling the rest with regular milk.)
2 eggs, separated, room temperature
½ tsp. almond extract
1 pint blueberries
Instructions
Preheat oven to 350F.
Cream together coconut oil and sugar in a stand mixer until lighter, about 5 minutes.
Sift in flour and mix until combined. Reserve ¾ cup of the mixture and set aside.
Add salt, baking powder, almond extract, buttermilk, and egg yolks to the remaining ingredients in the stand mixer. Mix until combined.
In a small bowl, beat egg whites until firm (I found using a hand mixer worked great instead of washing out my stand mixer bowl.)
Gently fold the egg whites into the batter and pour into a 9x13 baking pan. Evenly spread the blueberries across the top of the batter. Pour the reserved topping mixture over the blueberries and bake for 40-50 minutes.
Nutrition Information:
Yield:

8
Serving Size:

1
Amount Per Serving:
Calories:

479
Total Fat:

22g
Saturated Fat:

17g
Trans Fat:

0g
Unsaturated Fat:

3g
Cholesterol:

48mg
Sodium:

281mg
Carbohydrates:

65g
Fiber:

2g
Sugar:

39g
Protein:

6g
You could try this recipe with strawberries or raspberries. However, we would have to rename it strawberry boy bait! I do think the name is so cute: it is almost like a coffee cake but still light. The best part of the cake though? The streusel topping! Sometimes I take out 1 cup instead of ¾ cup to add to the top of the cake. I am sure a mix of cinnamon, almond, or another nut would be great on top! There is only one way to find out...
Love this blueberry boy bait?! Try some of these recipes: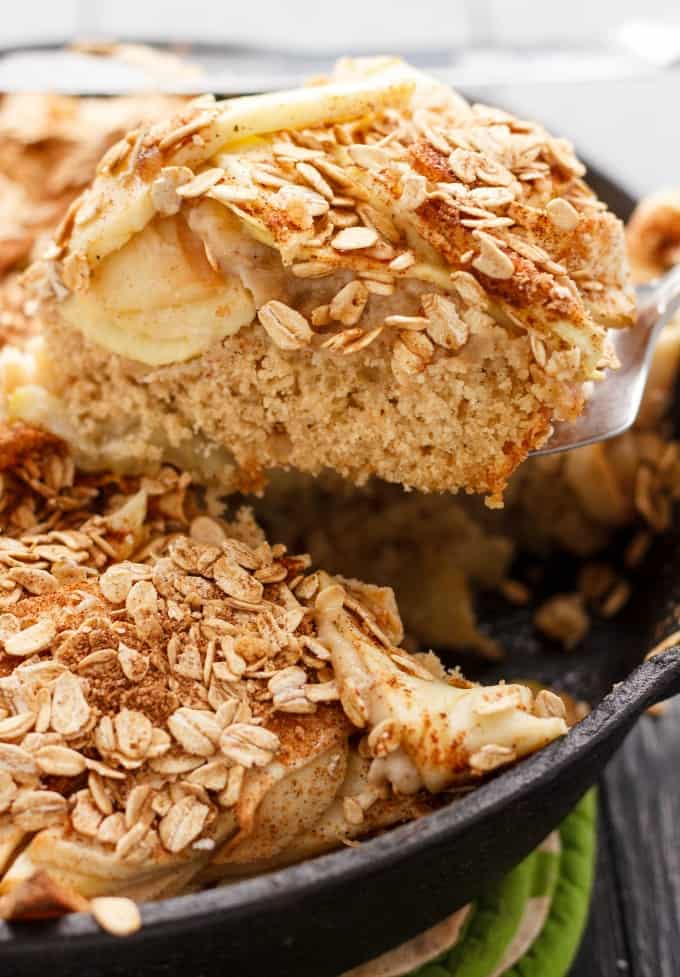 Skillet Apple Cake with Cinnamon Oat Topping