Not your traditional mushroom soup recipe! This copycat recipe of Milestones' roasted mushroom soup is super delicious and easily made vegan by omitting the cream!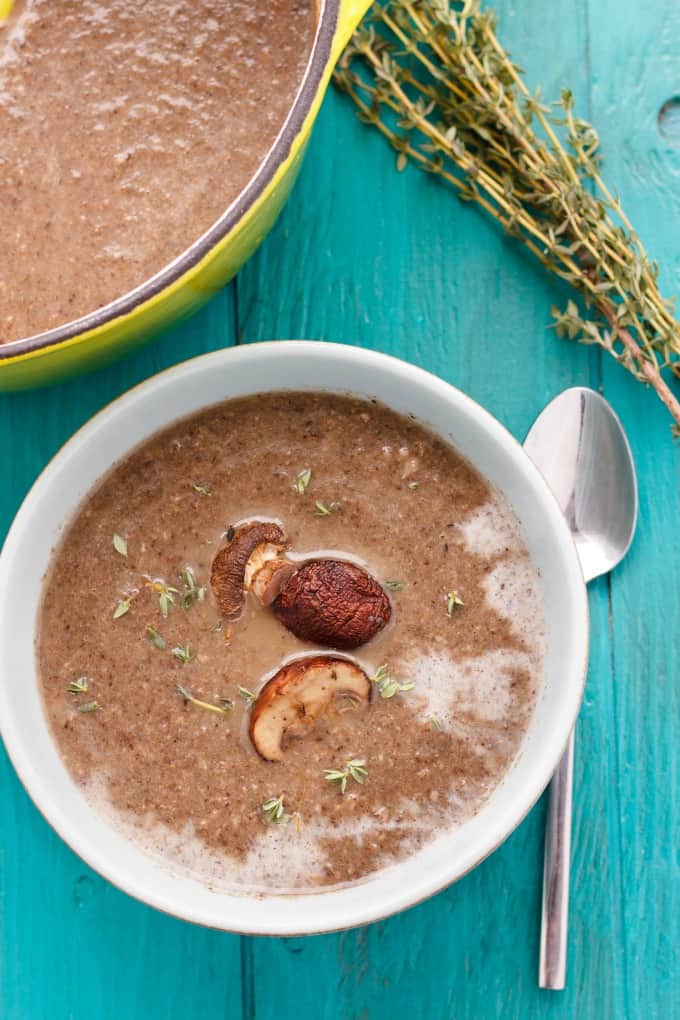 I have made my original recipe for Milestone's Roasted Mushroom Soup a handful of times, and it did not dawn on me that technically, there was nothing "roasted" about the soup. I would fry up the mushrooms and onions in the pan, then add the broth, and simmer for about 20 minutes. I don't know why I didn't catch it before! Nonetheless, it still tasted delicious, but this time around, I made sure to tweak the recipe to suit the description better.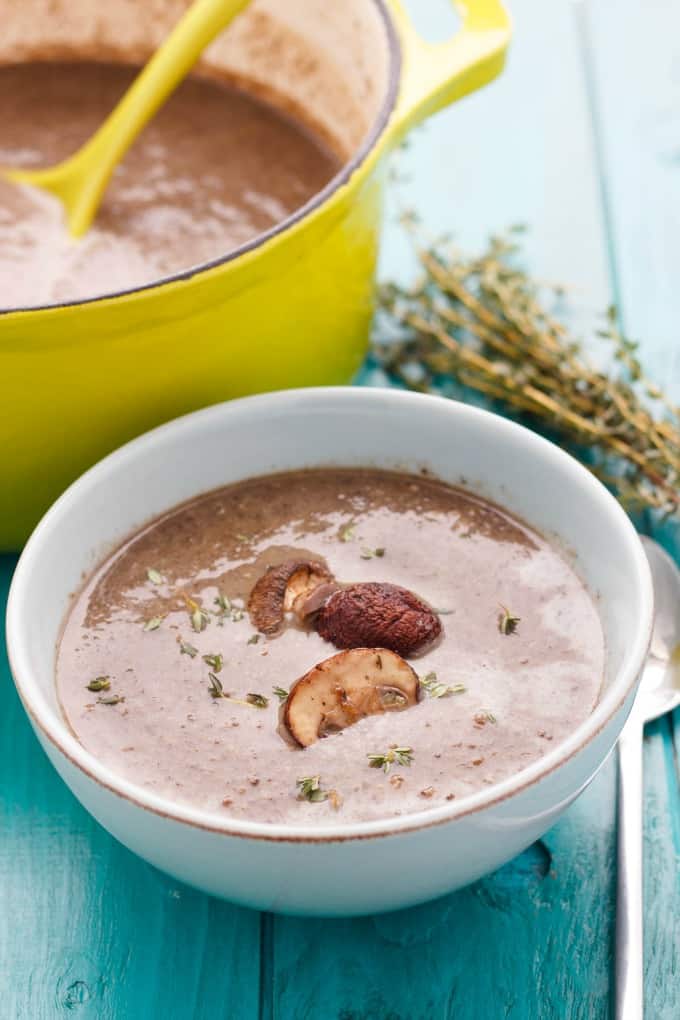 I added too much of the mixture to the blender and had one of those scenes you would see on TV. Mushroom soup everywhere!! Okay, not too bad, but still enough to get me into cleaning mode. Not impressed. It is a good thing the soup tasted fantastic! I love the added element of roasting the mushrooms instead of sauteing them. I am thinking fresh rosemary or parsley would work in this soup, but definitely add the fresh lemon juice. It goes from earthy to out-of-this-world in the flavor department!!
📖 Recipe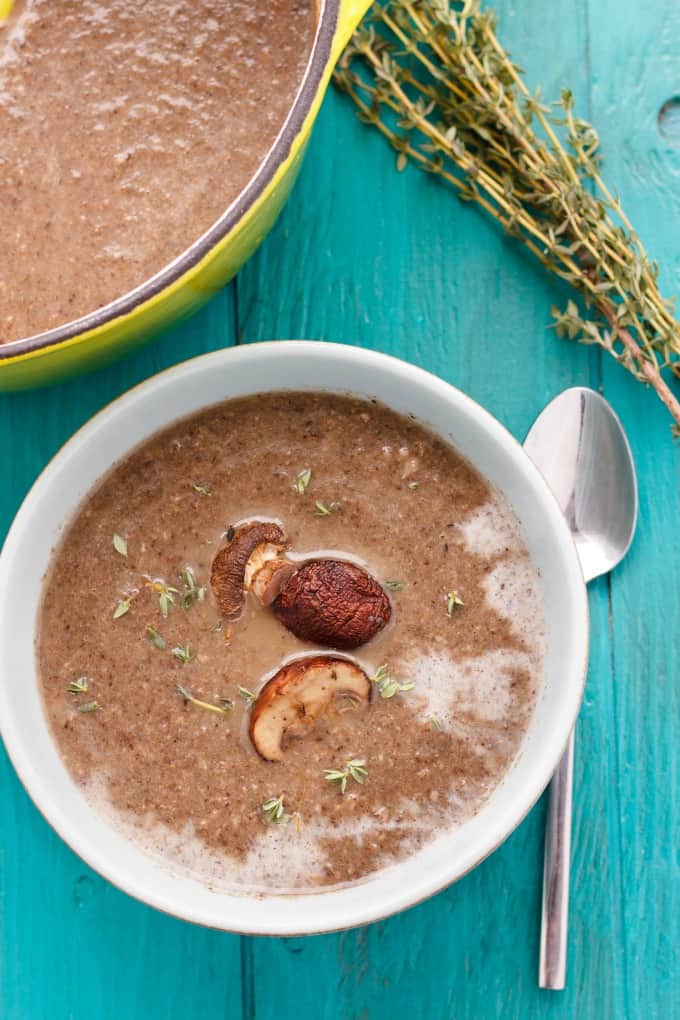 Milestone's Roasted Mushroom Soup
Total Time:
1 hour
5 minutes
This soup is easily made vegan by omitting the cream!
Ingredients
20-25 ounces of fresh assorted mushrooms, halved and quartered as necessary
3 garlic cloves, minced
1 large onion, chopped
Olive oil
Salt and pepper
4 cups vegetable broth
1 ½ tbsp. fresh thyme OR ½ tsp. dried thyme
Toppings
1 lemon, freshly squeezed
¼ cup heaving whipping cream *optional
Croutons *optional
Instructions
Preheat oven to 450F.
Add the mushrooms, garlic, and onions to a baking sheet. Drizzle with enough olive oil to coat the veggies and season with salt and pepper. Toss well. Place into oven and roast for 15-20 minutes, or until lightly browned (stirring every so often.)
When the mushrooms have browned, add the contents of the pan to a large pot. Pour in broth and season with 1 tbsp. fresh thyme. Bring to a boil, reduce heat, and simmer, uncovered, for 20 minutes.
Remove from heat and transfer to a blender (work in batches because you can make a big mess otherwise!) Puree until smooth. Pour back into pot and add in the cream. Sprinkle with rest of thyme if desired!
Serve in individual bowls and squeeze in some fresh lemon juice (about ½-1 tbsp.) Sprinkle with croutons and additional thyme if desired!
Nutrition Information:
Yield:

4
Serving Size:

1
Amount Per Serving:
Calories:

1127
Total Fat:

26g
Saturated Fat:

6g
Trans Fat:

0g
Unsaturated Fat:

12g
Cholesterol:

17mg
Sodium:

856mg
Carbohydrates:

199g
Fiber:

79g
Sugar:

87g
Protein:

79g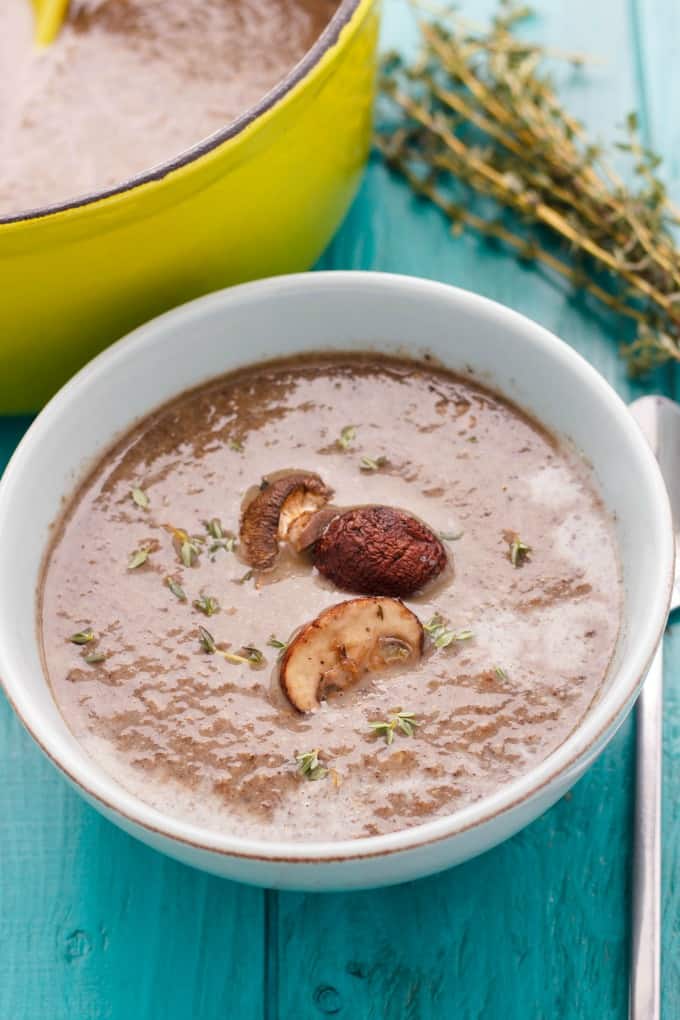 I created two versions of Milestones' roasted mushroom soup: one with cream and one without. I personally like both, but the one without cream is still very flavorful so your vegan friends would love it. Also, omitting the croutons that usually come in the soup at Milestones allows for this meal to be gluten-free. I love simple soups like this one and trust me, waaaaaay better than your canned mushroom soup. If you are looking for more of a cream of mushroom style, add more cream.
Love Milestones' roasted mushroom soup?! Try some of these recipes: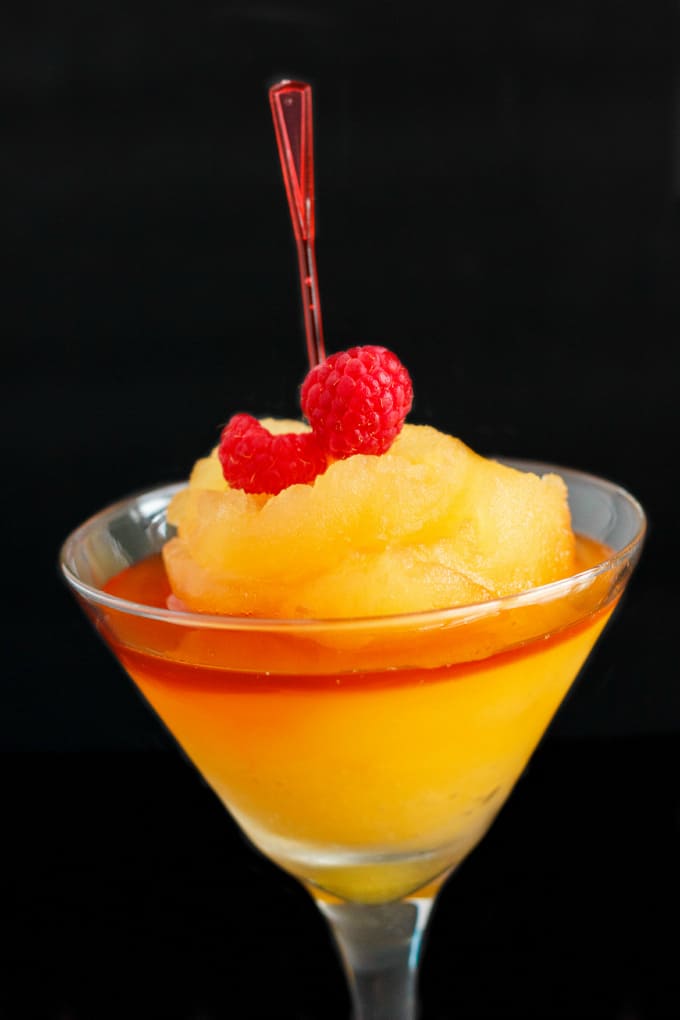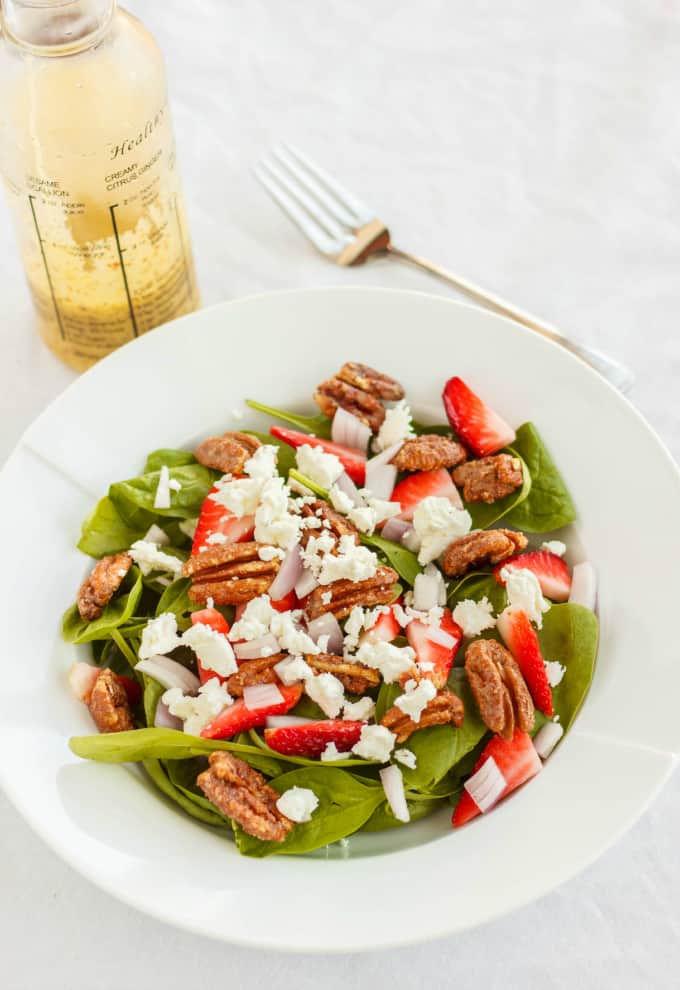 Milestones' California Spring Salad