We have been all over the jalapeno popper trend, but who could resist this jalapeno popper chicken pot pie with bacon?! Seriously, Thanksgiving and Christmas dinner will be off the charts this year when you serve your guests this meal 🙂
Chicken pot pies were never found at our dinner table. It is depressing because they really are amazing, and packed full of comforting flavours. My brother is actually the one who really got me into these as he makes a wicked chicken pot pie (he even made me a vegetarian version!)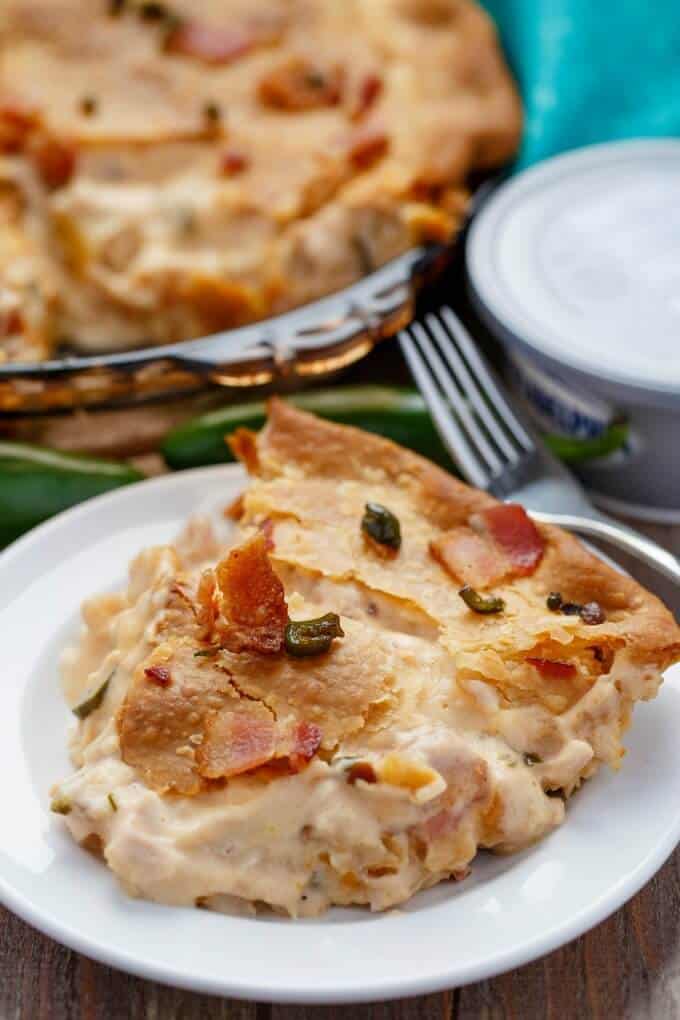 That being said, it was time to make my own version. This jalapeno popper chicken pot pie with bacon was fully concocted from our love for creamy, delicious jalapeno sauce. I swear, any meal would work with the jalapeno popper theme. Soooo good! I regretted not making a veggie version for myself, but that is okay, family comes first 🙂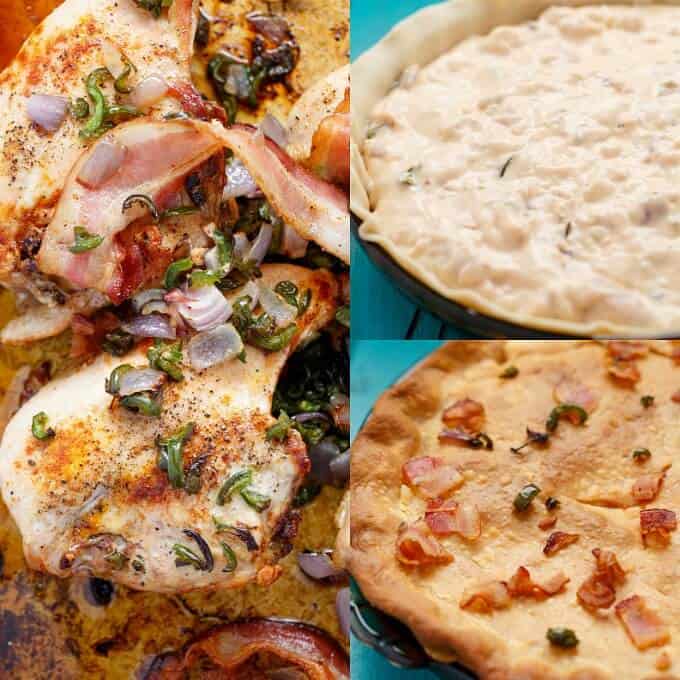 I used bone-in, skinless chicken breasts and baked them in the oven with bacon and veggies. You can use whatever cut of chicken you like, but cook times will vary. Personally, using the bone-in, skinless chicken breasts for this recipe is perfect because you are shredding/slicing the chicken. Removing the two bones is super easy, and you are rewarded with juicy, flavourful chicken.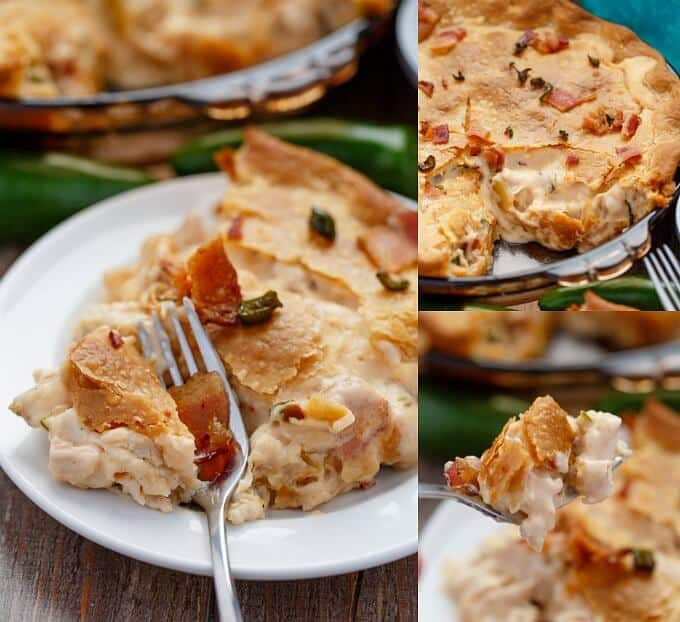 Would I do anything differently to this jalapeno popper chicken pot pie? No way! At first I thought it would be too runny, but it sliced perfectly! Waiting is the hardest part, but we did show some restraint. Now, I did cook the veggies (which were cut small) with the chicken and bacon. Placing them under the bacon helped shield them from overcooking or burning, however, you can always add the veggies after the meat has cooked for 10 minutes. This way you have no concerns about burnt veggies 🙂
Usually I can recommend a store-bought alternative to my recipes, but in this case, I don't think there is any way around it. I did buy store-bought pie dough (I suck so bad at making my own!) but that sauce will have to be made by hand. So worth it!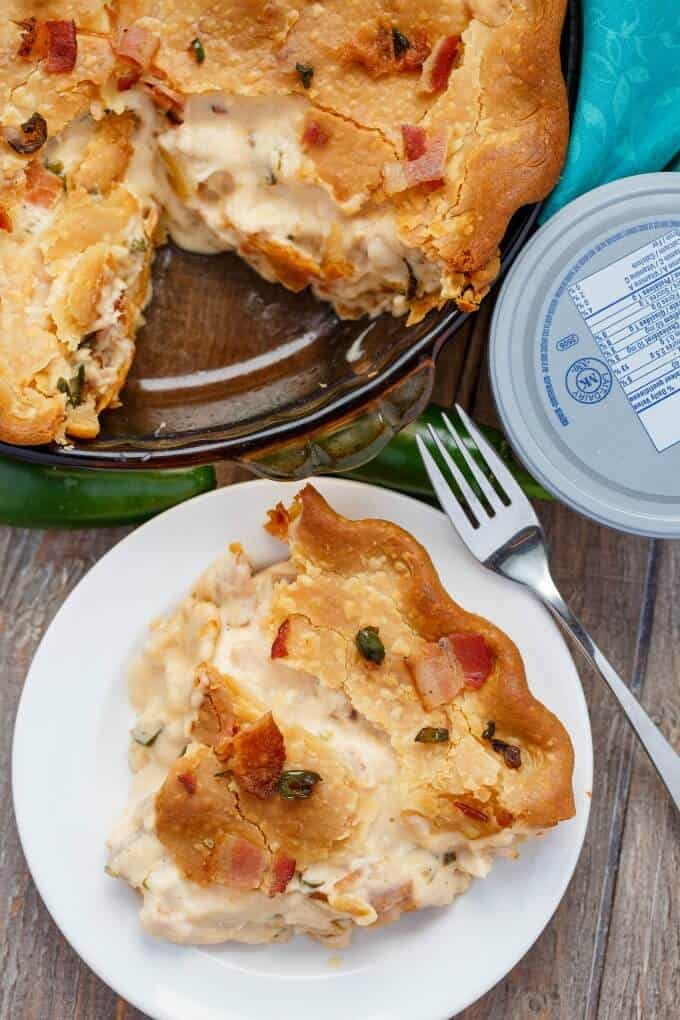 Arrggg, I thought I would have some Halloween posts up by now but that is proving difficult. I will be at an apple orchard tour this Saturday, followed by my daughter's birthday, and my own! Each year I make her birthday cake, and this year will be no different! It just might be made a day or so in advance so I have time to volunteer in her class on her actual birthday.
Love this jalapeno popper chicken pot pie with bacon?! Try some of these recipes: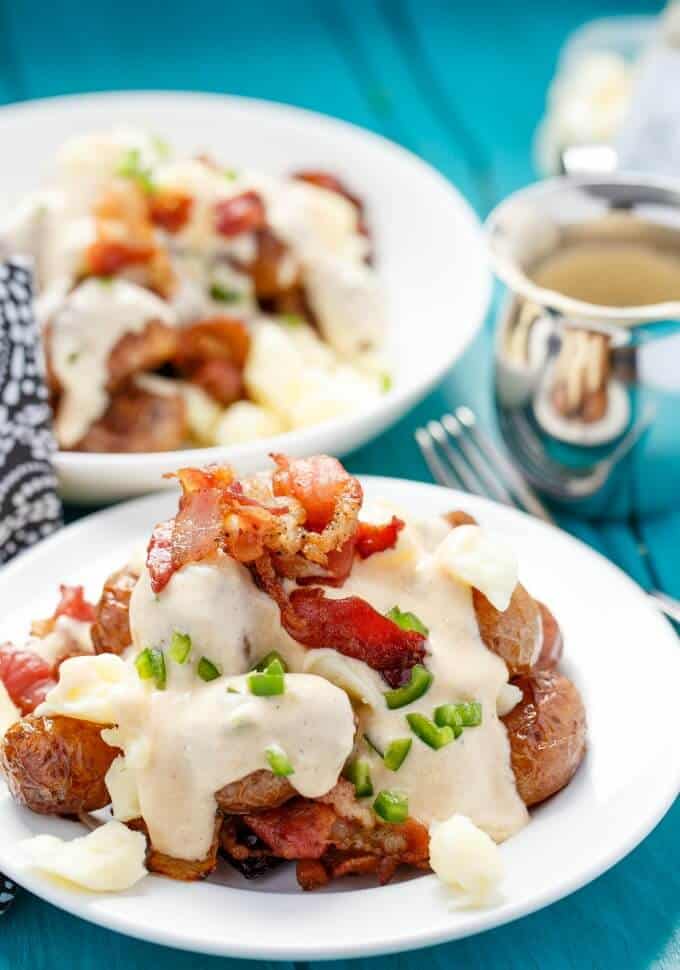 Jalapeno Popper Potato Poutine