I am back today with the vegetarian version of yesterday's post! This (inauthentic) vegetarian Thai basil soup is packed full of nutrients and is SUPER flavourful (no meat necessary!) Gluten-free and vegan-friendly when using the correct noodles/rice to pair the soup with 🙂 #2meals1recipe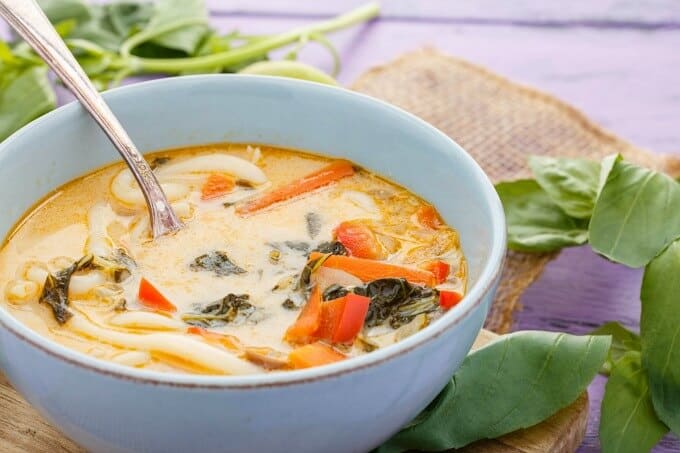 Glad to have you back here from yesterday's Inauthentic Thai Basil Turkey Soup post!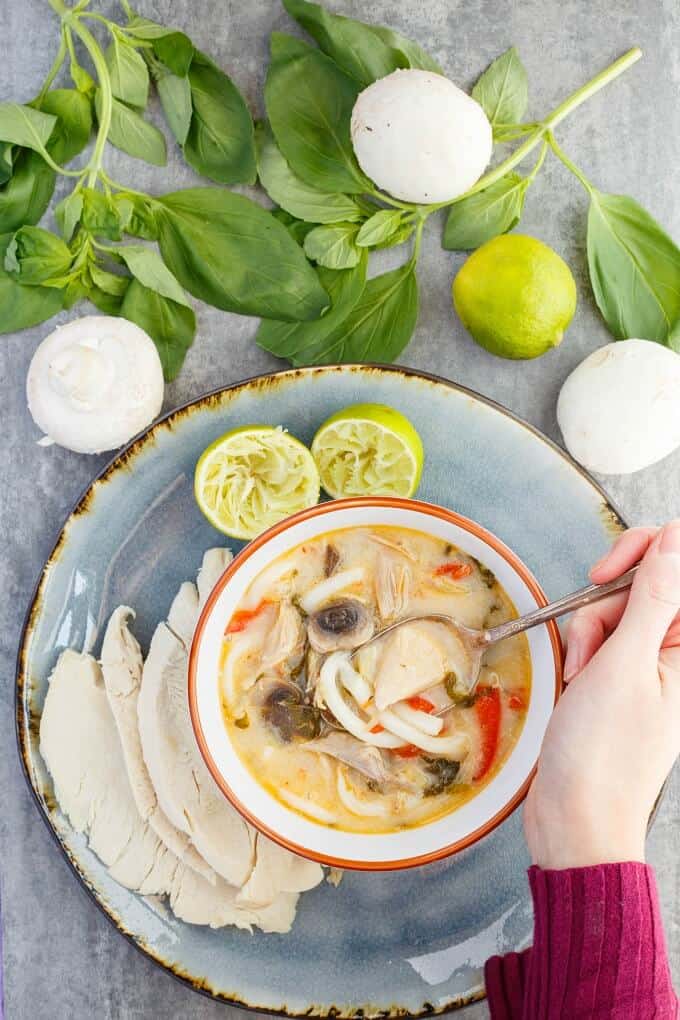 (A great way to use up holiday leftovers!)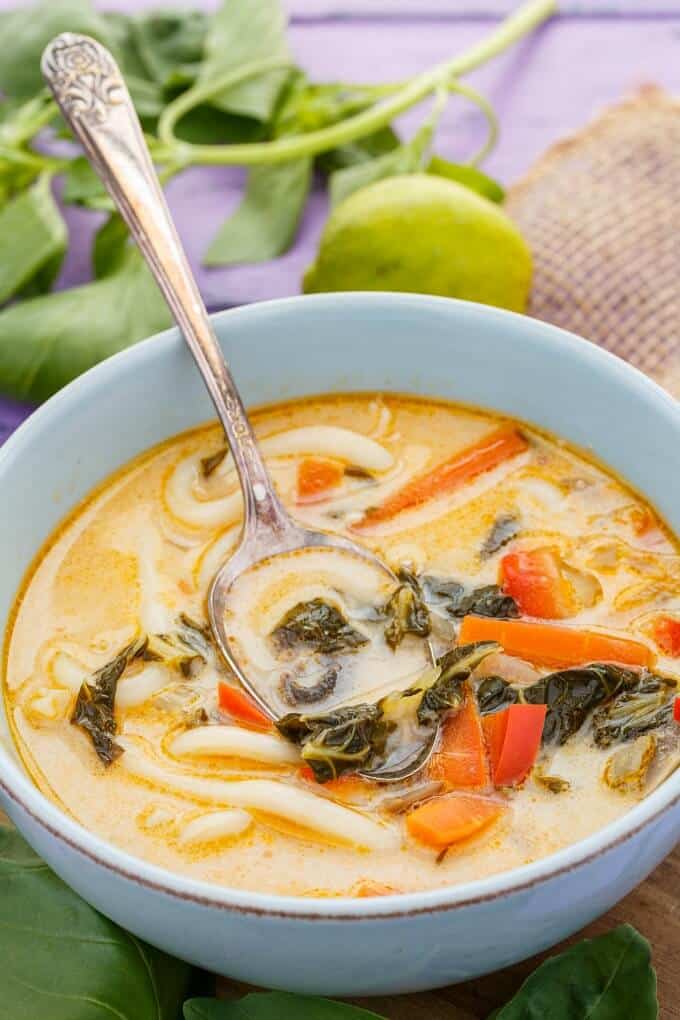 As is the new tradition, I am showcasing the vegetarian/vegan version of our meat recipe. And I am sooooo happy with this vegetarian Thai basil soup! It got better as days went by, and with my husband and daughter having the meat version, I had this pot all to myself!
Perfect timing, too, as I came down with the flu… Yes, the flu, in spring, at the end of March… Don't even ask. This will teach me to NOT brag about how healthy I am and how much my body loves me 😉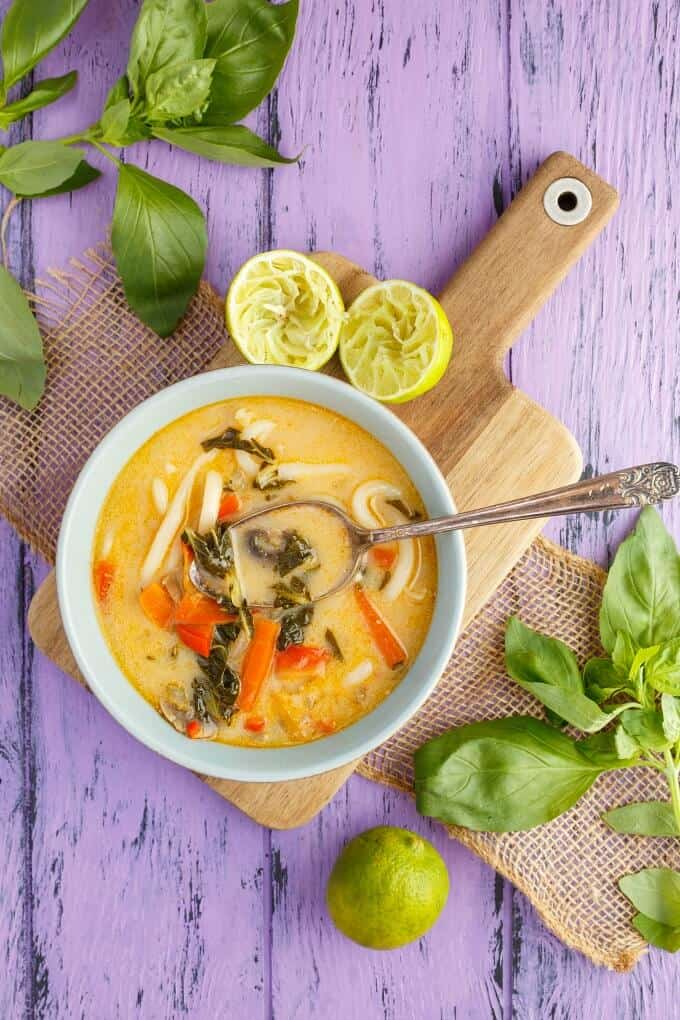 Thankfully I had this soup before I got sick as I can think of a lot worse coming back up! And while the word "Thai" is in the title, and "Thai chili pepper" is an ingredient, I do not find this soup spicy in the bit. Cooking the pepper really helps, and if you are really concerned, you can remove the seeds, but as I said, none of us noticed spice.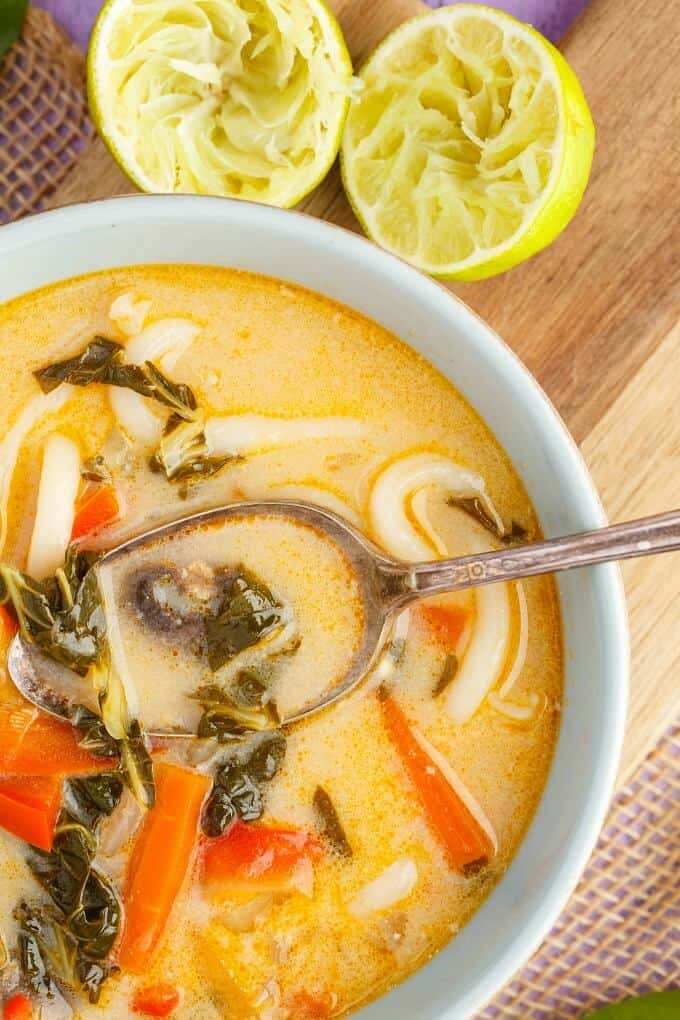 Another fun point with this vegetarian Thai basil soup is how easy it is to customize. Unlike the meat version, I threw in some carrots for added filler. You can definitely add in more! I went with udon noodles because they are my current favourite, however, Thai noodles or rice are just as great! Surprisingly my husband chose to go with udon noodles as well, and he LOVES rice. Just shows you that you can make anyone happy here 😉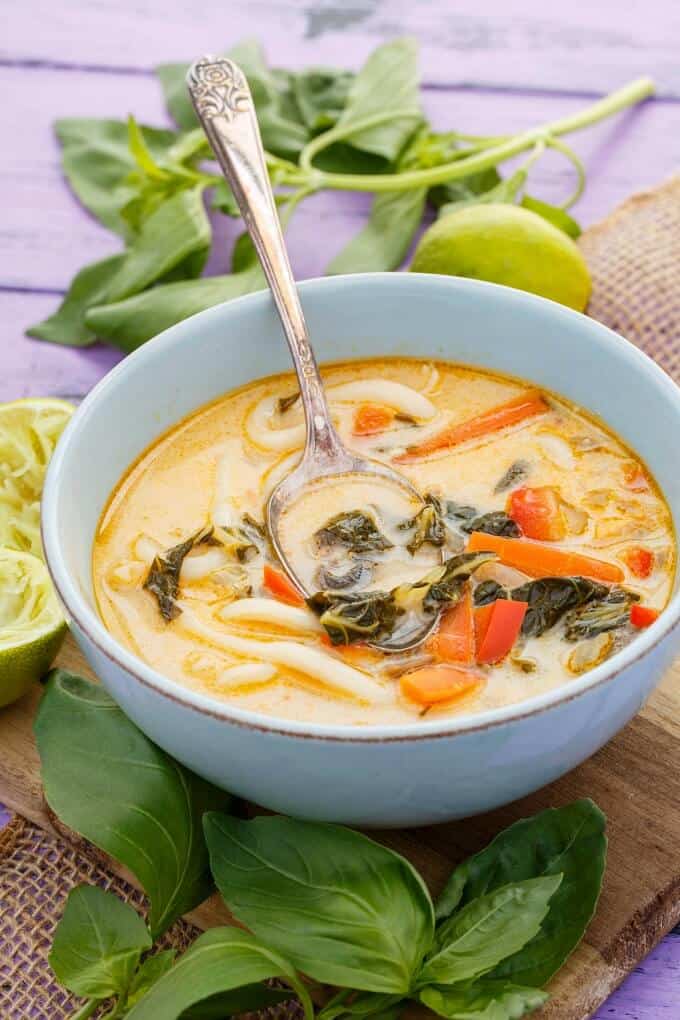 On a final note, I would like to let you know that I will begin my bi-weekly newsletter again! If you have not already subscribed to my email newsletter, I highly recommend it! I am currently sharing two recipes a week: one meat, one vegetarian. Each newsletter will feature highlights from the past two weeks (meaning 4 new recipes!) as well as some more personal one-on-one questions/discussions. Basically, what do you want me to feature?!
This month you will actually receive an email once a week just so we can introduce readers to the new program, but it will tone down to two emails a month so I don't flood your inboxes 🙂 Let me know what you think!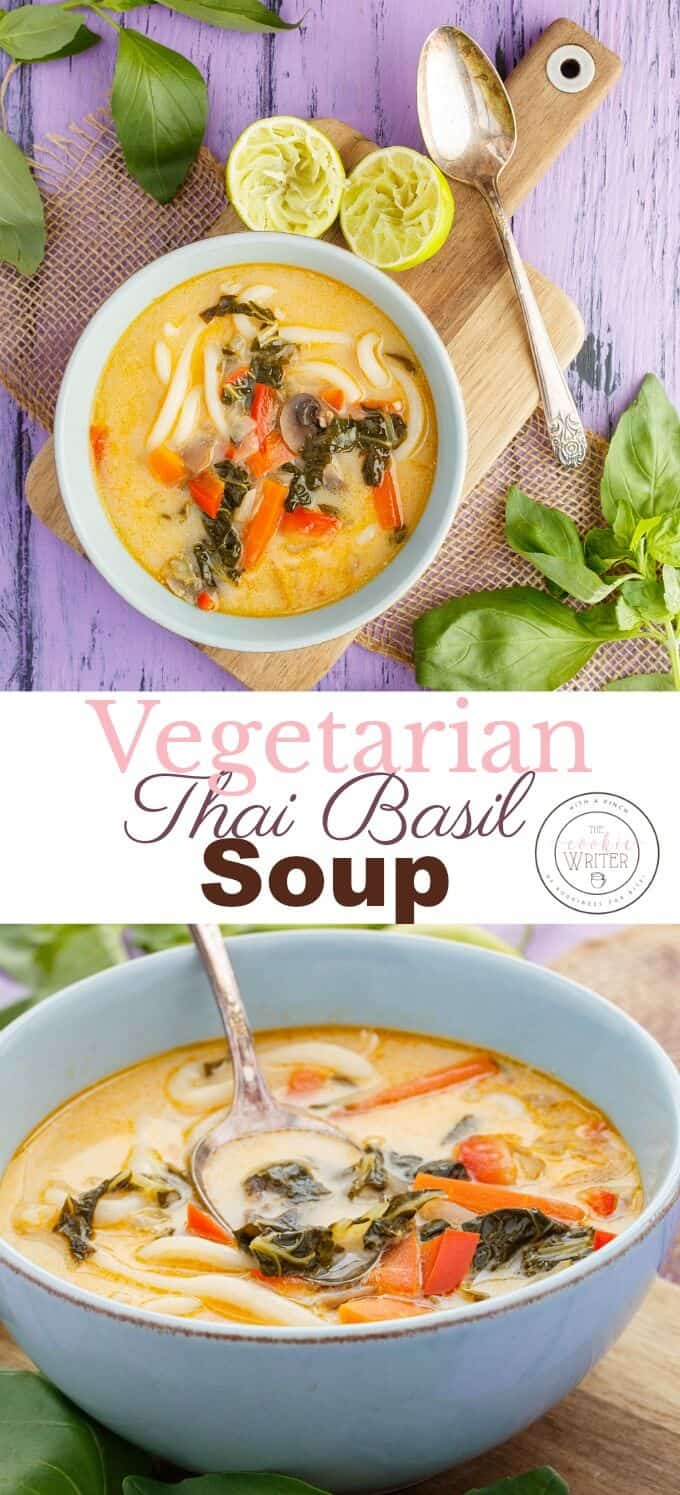 Need something to pair this meal with?! Here are my recommendations: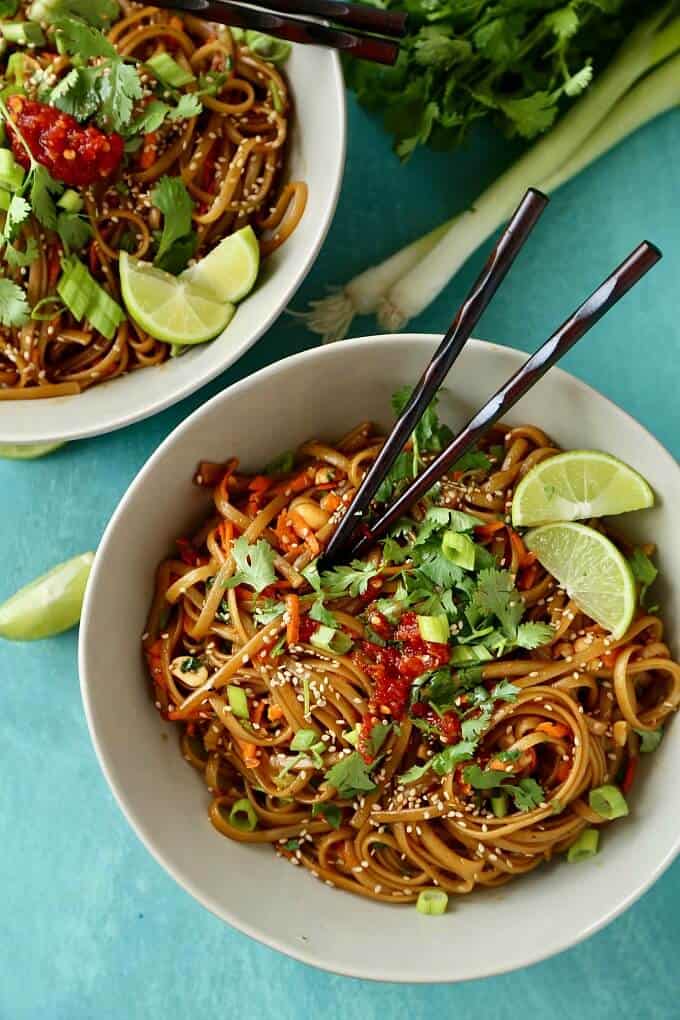 20 Minute Spicy Thai Noodles from The Chunky Chef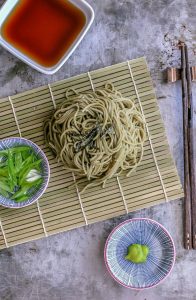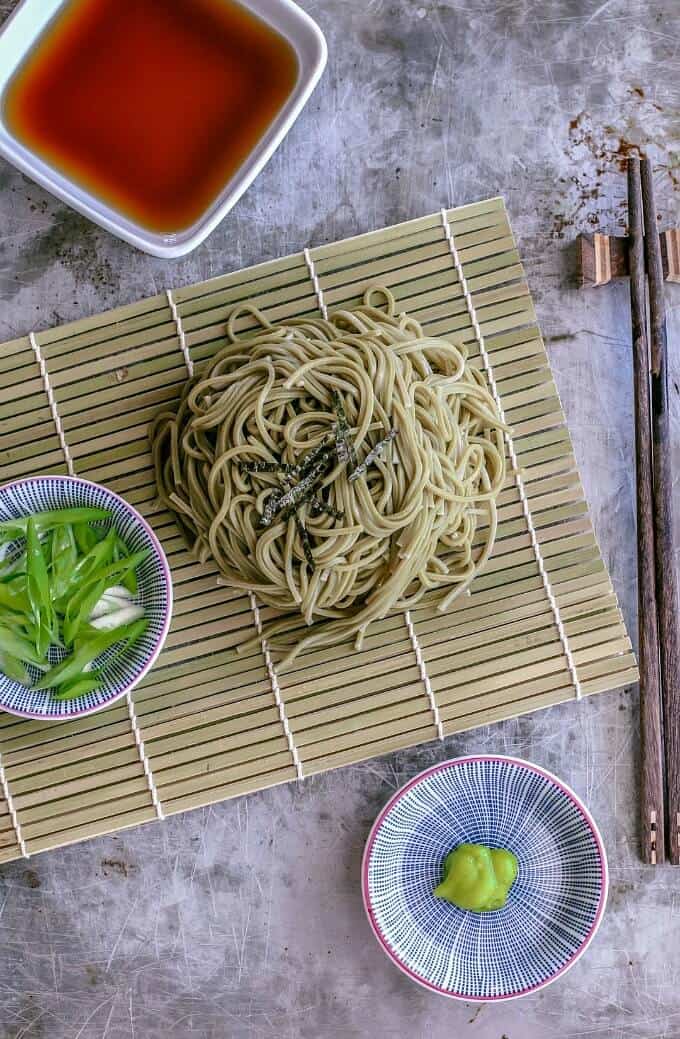 Zaru Soba (Cold Soba Noodles) from Killing Thyme
Love this (inauthentic) vegetarian Thai basil soup?! Try some of these recipes: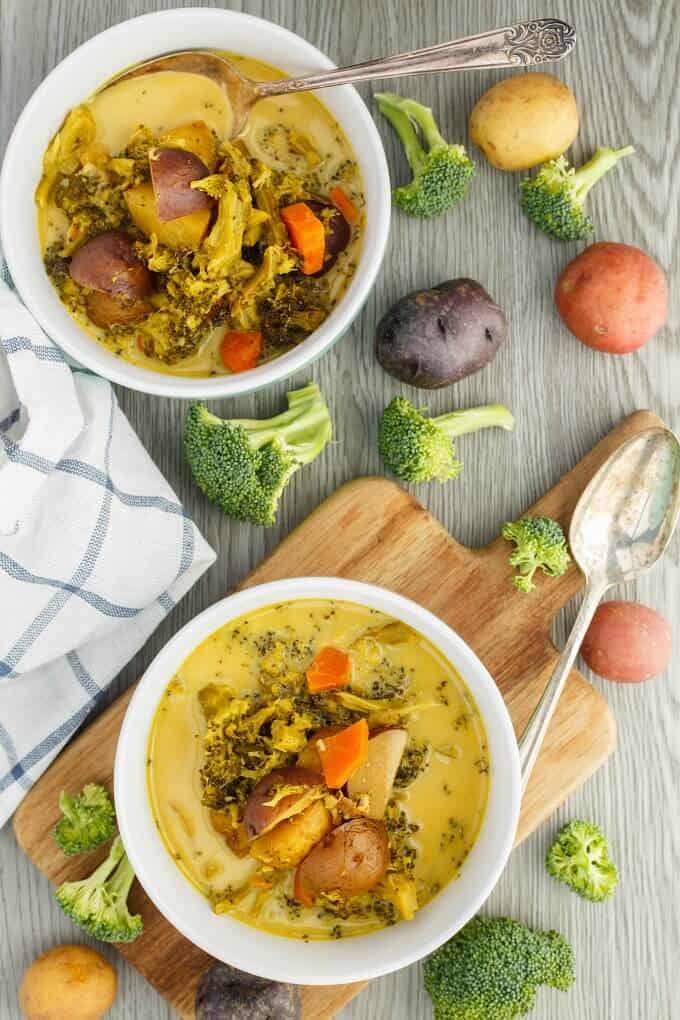 Roasted Potato-Vegetable Soup (Vegan Version Included)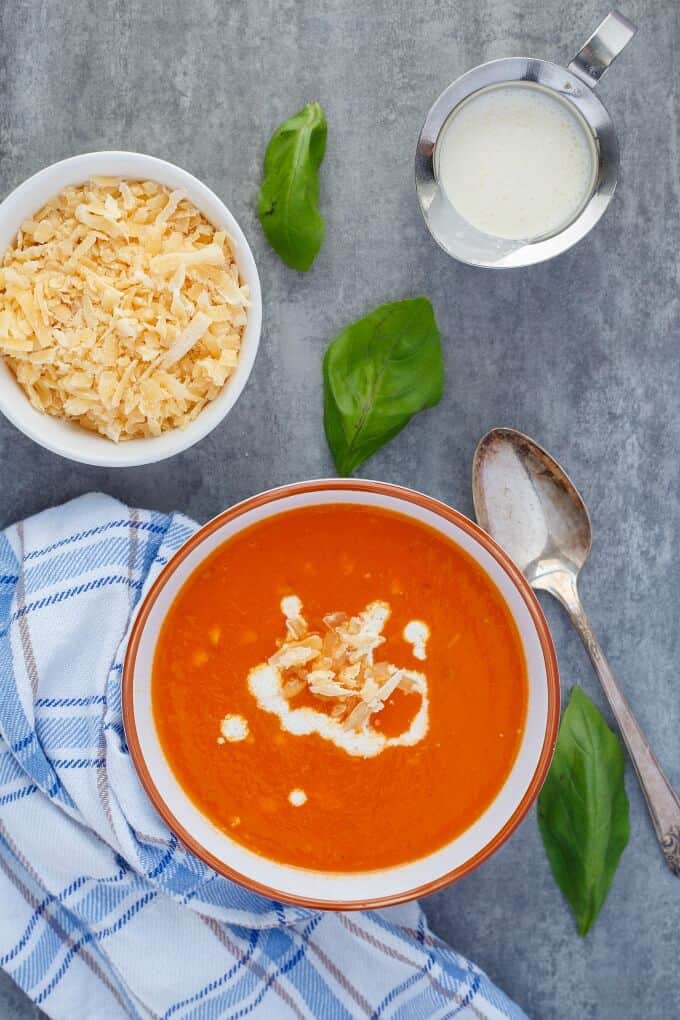 Roasted Red Pepper Soup with Gouda