This homemade turkey gravy does not use pan drippings! Instead, we utilize the turkey neck (and optional backbone) to create a rich and tasty sauce!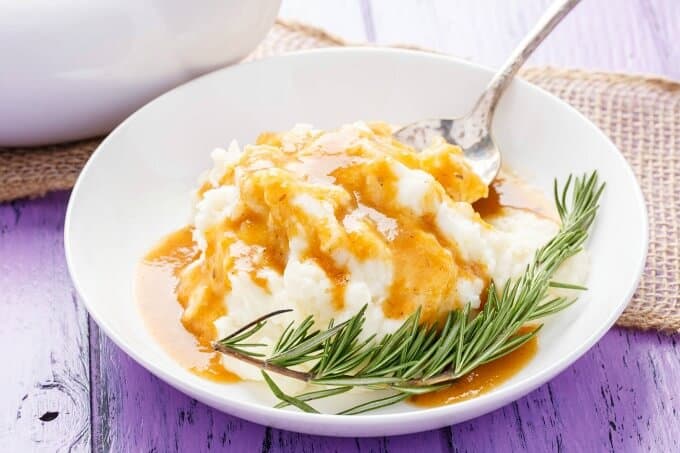 I cannot believe we are into December already!!
This year has flown by!
I am trying to fit in the rest of my recipes for the year before my hiatus.
For personal reasons, I will be off beginning this month with very limited posts until March (roughly.) I look forward to spending time with my Nana and enjoying Christmas with my family.
During this time you may see some new posts that have been written out ahead of time. I may throw in something here and there, but the goal is just to separate myself from work for a bit. Once I come back, I am going to move my post days to Tuesday and Thursday so I can spend time with my daughter on the weekends without having to worry about typing up a post for Monday.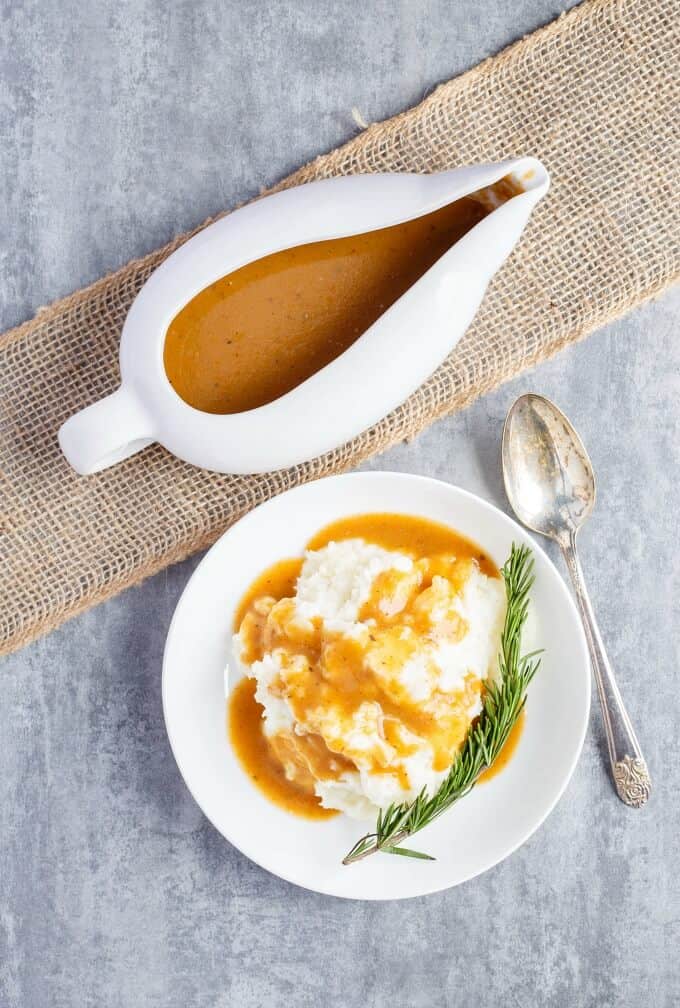 That aside, we can focus on today's homemade turkey gravy!
Gravy is such an essential part of holiday dinners and I find more often than not people stress over them when they really do not have to!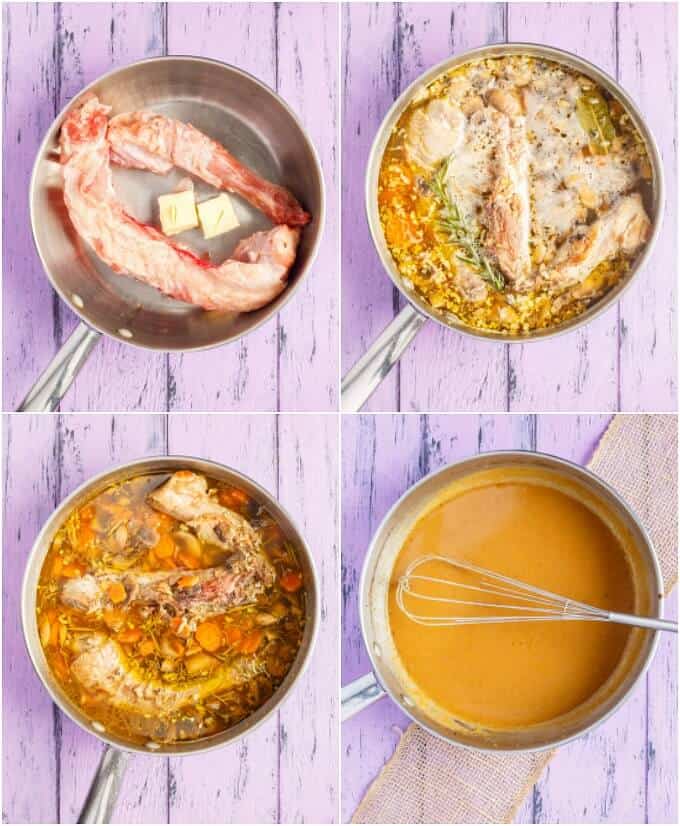 It is all about keeping things simple and planning ahead.
I cannot for the life of me bother gathering pan drippings after making a holiday turkey to make gravy. Sure, during my blog posts I do! But a real dinner is all about getting the food out on a timely manner! I usually save the drippings for a future gravy.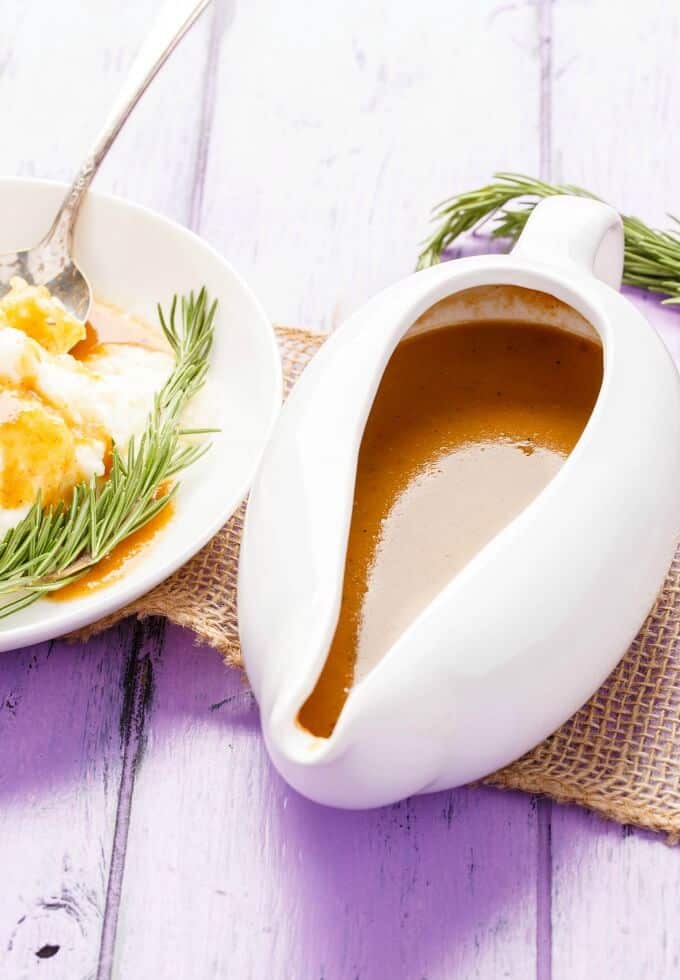 Instead, I plan ahead and use other ingredients to make a simple homemade turkey gravy! Tomorrow's post is my oven spatchcock turkey. You may be familiar with this method because I made it on the grill this past summer. When prepping the recipe, you are left with the turkey neck and backbone. Usually I just throw them into soup, but in this case, I made sure to utilize them into a homemade turkey gravy! They add sooooo much flavour! No one will notice the pan drippings missing!
And the best part is that you are making it ahead!
Spatchcocking the turkey is done in advance, so you get those necessary ingredients a few days before dinner. Take advantage and make the gravy ahead of time and just heat when needed! No more rushing to make gravy as your turkey rests 🙂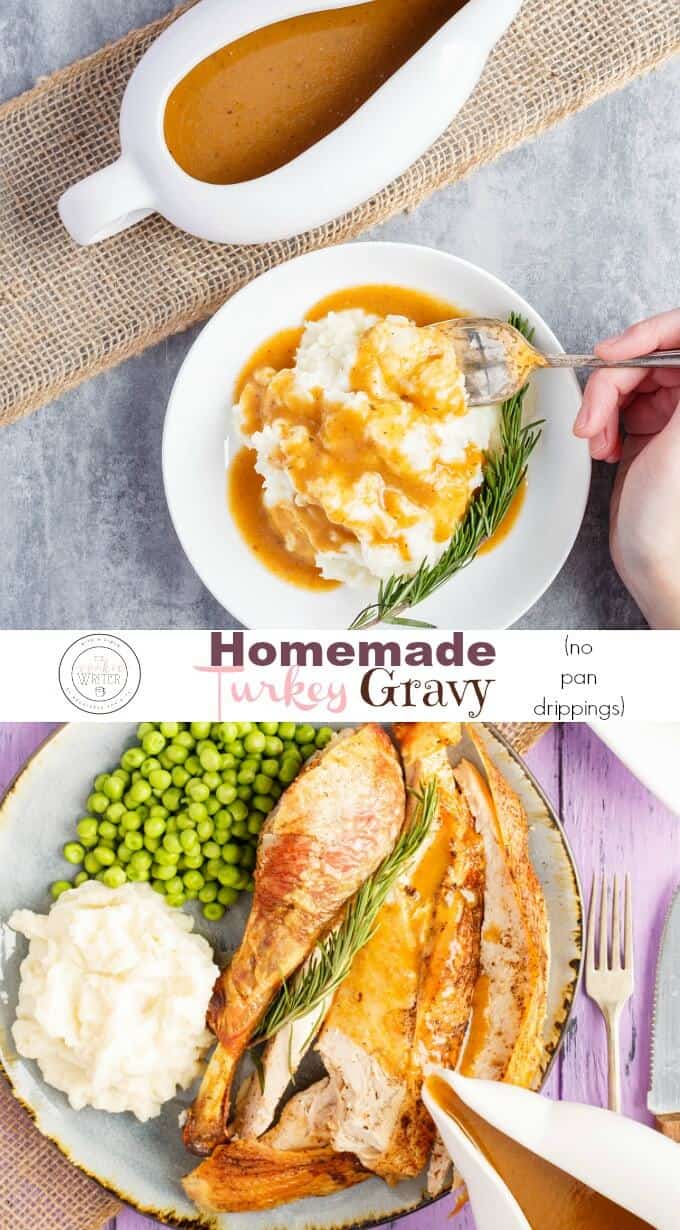 Love this homemade turkey gravy (using neck)?! Try some of these recipes: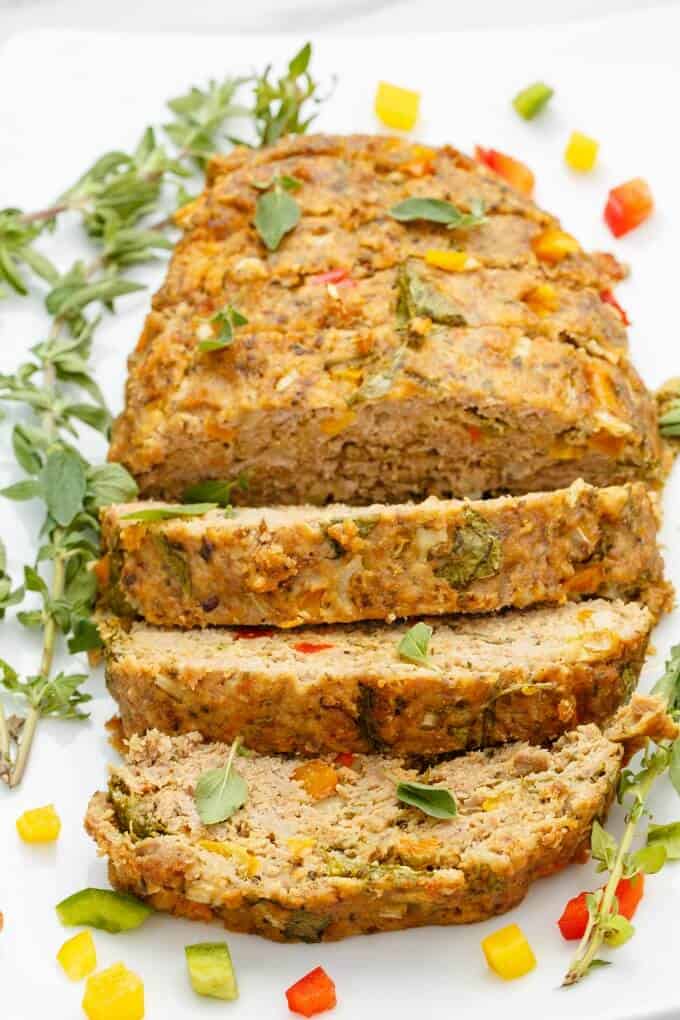 Slow Cooker Turkey Meatloaf (Veggie Loaded!)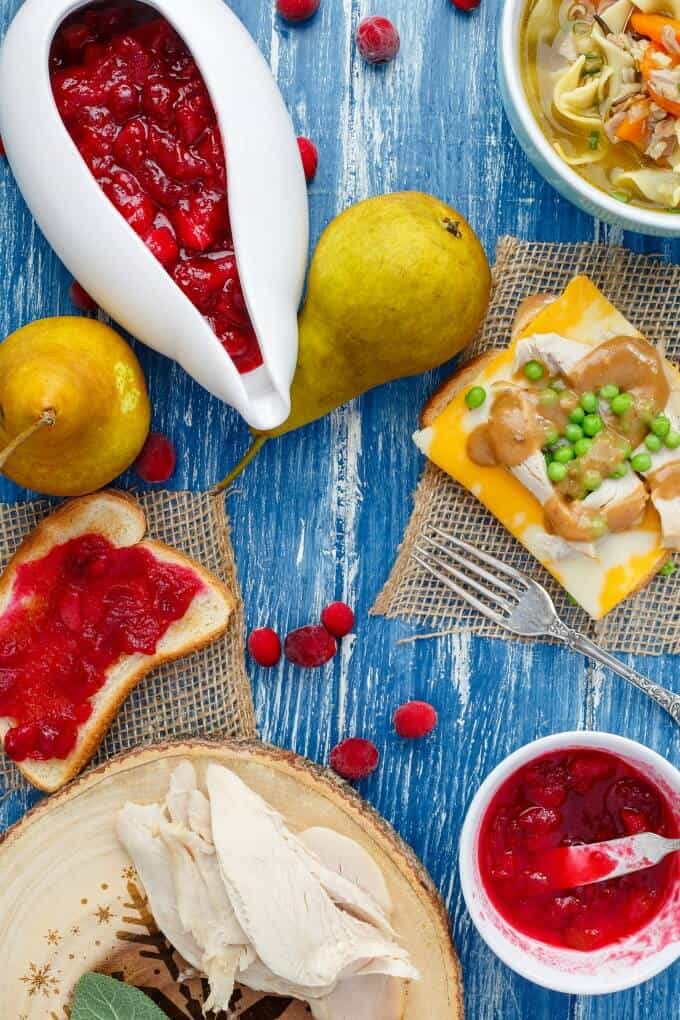 Pear Cranberry Sauce