Kids love pizza! So why not try incorporating pizza into other meals, without actually having to make a pizza over and over again 😉 This homemade pizza mac and cheese is rich, tasty, and oh so easy! #2meals1recipe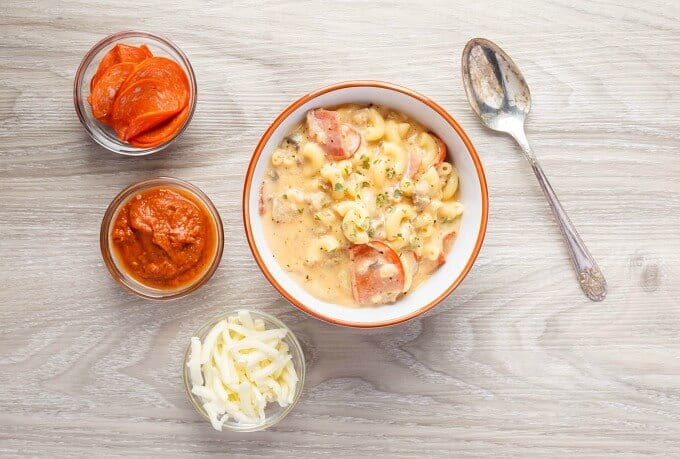 Do I have a winning recipe today!
My goal was to post it last week but with back-to-school underway, I did not have time to get everything done to my liking.
No big deal: sharing the homemade turkey pot pie and the hearty vegetarian pot pie recipes is a wise choice since Canadian Thanksgiving is coming up!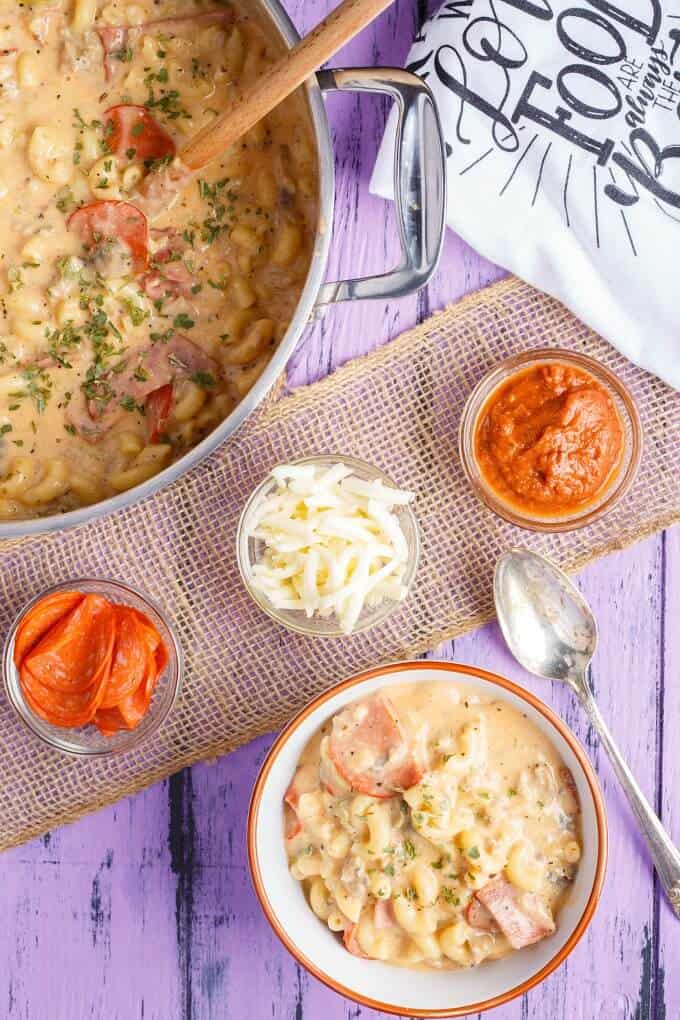 Today's homemade pizza mac and cheese is by far my family's favourite mac and cheese! Gooey, cheesy, but still has a pizza taste to it without masking the concept of a traditional mac and cheese!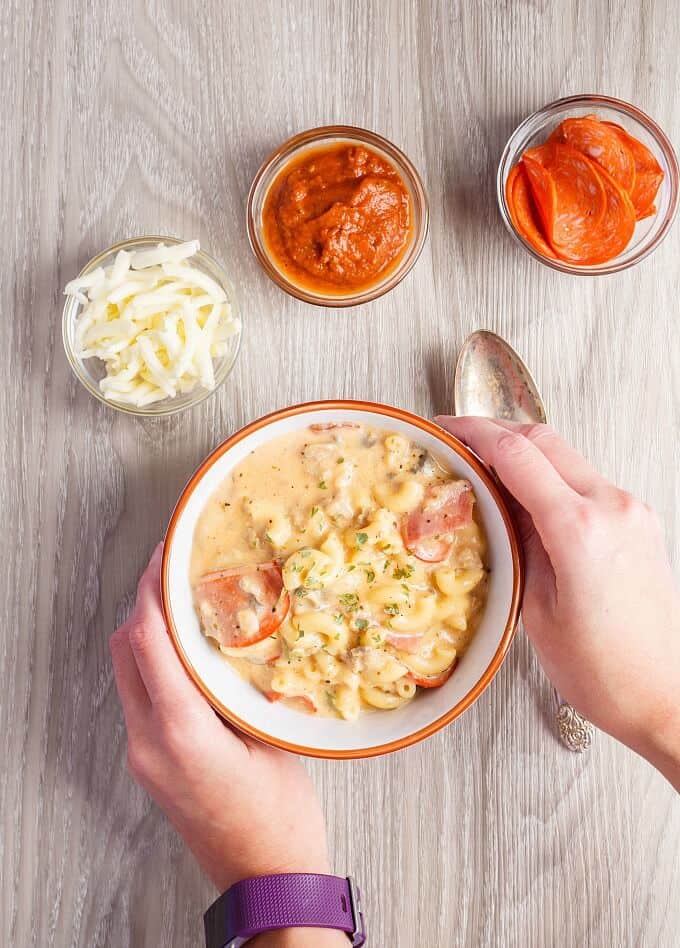 This idea has been on my mind for some time and I am so happy to finally share it! My issue is that I get into these trends (crazes?) and I want to post them all at once. Think pizza meatloaf, pizza mac and cheese, pizza spaghetti, etc. But if I share those recipes every week on the blog, people are going to get sick of the same thing (even if they are in different forms!) I mean, I love pizza and all, but I don't need to be showcasing it every week (or do I?!)
But with back-to-school here, this homemade pizza mac and cheese is the perfect midweek meal! My daughter takes it for lunch no problem, and since it is so rich, a little goes a long way (meaning we FINALLY have LEFTOVERS!)
As always, adjust your veggies and meat according to your family's lifestyle. You can easily add more meat and veggies without taking away from the mac and cheese, but let's be real here, this recipe is rich as is! I absolutely love my vegetarian version that is going live tomorrow so my vegetarian readers, don't fret: I have you covered!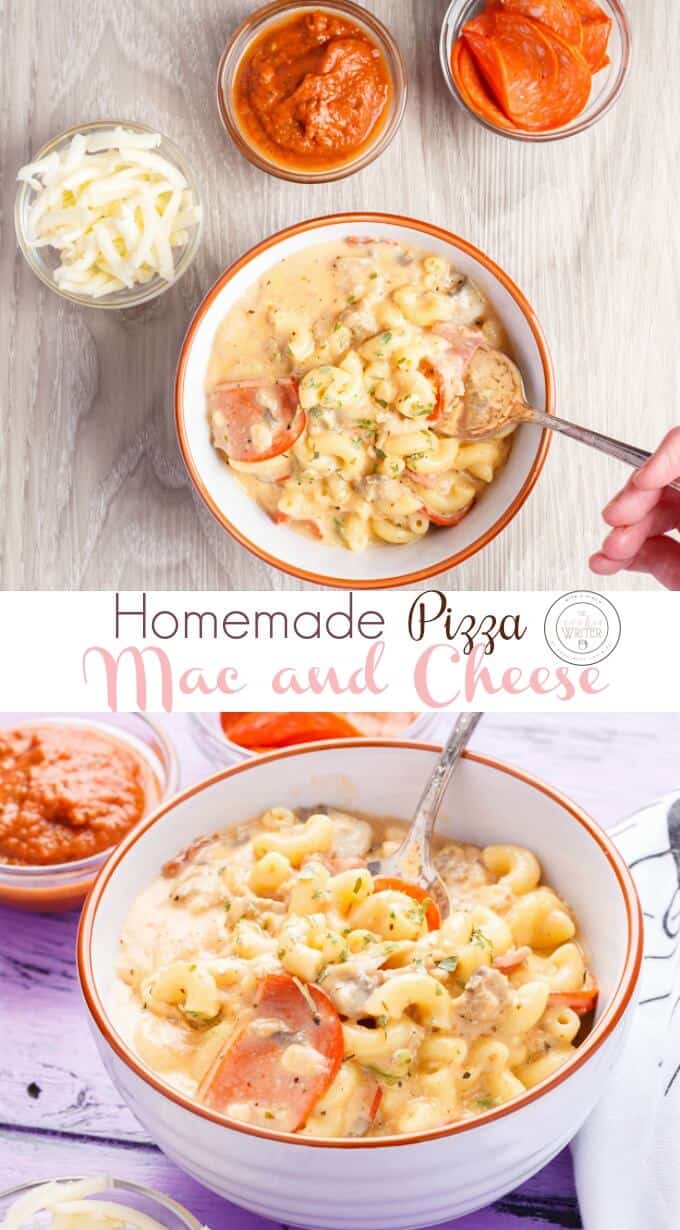 Homemade Pizza Mac and Cheese
---
Comfort food is all the rage during the cooler months! This homemade pizza mac and cheese combines two favourite classic meals into one amazing dish! The use of Canadian Turkey in three different forms really brings this dish together.
15 minPrep Time
20 minCook Time
35 minTotal Time
Ingredients
1 lb uncooked macaroni pasta (450 g box)
1 lb ground turkey
1 large onion, minced
1 green bell pepper, diced
4 oz button mushrooms, sliced
2 garlic cloves, minced
Salt and pepper
1 tsp. dried oregano
1 tsp. dried basil
Pinch of red chili pepper flakes (optional)
1/2 cup butter
Scant 1/2 cup all-purpose flour
3 1/2 cups milk
1/2 cup homemade pizza sauce OR store-bought
1 large egg, beaten
3 oz cooked turkey bacon, sliced
2 oz turkey pepperoni, sliced in half
1/2 lb pizza mozzarella cheese, grated
1/2 lb cheddar cheese, grated
Instructions
Cook pasta in a large pot of salted water until al dente. Drain and set aside.

Mac and Cheese

In a large pot over medium-high heat, add the ground turkey. Cook for one minute and then stir in onion, bell pepper, and mushrooms. Cook for a few minutes and stir in garlic. Cook until meat is browned, about 10-15 minutes. NOTE: You can drain the grease at this point but I just leave it since lean ground turkey doesn't produce a lot of fat. Stir in salt, pepper, oregano, basil, and chili flakes.
Lower heat to medium. Add butter. Once melted, stir in flour. Cook, stirring almost constantly, for about 5 minutes, or until browned. It will stick, so put some elbow grease into it!
Pour in milk. Stir to get all the brown bits off the bottom of pan. Continue stirring occasionally until thickened and just beginning to bubble. Stir in pizza sauce.
Carefully and slowly add some of the sauce to the beaten egg, whisking constantly so you do not scramble it. Once combined, add back into pot and add cheese. Give it a good stir.
Once cheese is melted and smooth, stir in cooked bacon and pepperoni. Add the cooked pasta, toss well, and serve!
Notes
You can prep some of the ingredients ahead of time so you are just left to throw the dish together the day of cooking!
7.8.1.2
644
https://thecookiewriter.com/homemade-pizza-mac-and-cheese/
Here is the sneak peek of the hearty vegetarian pot pie going live tomorrow!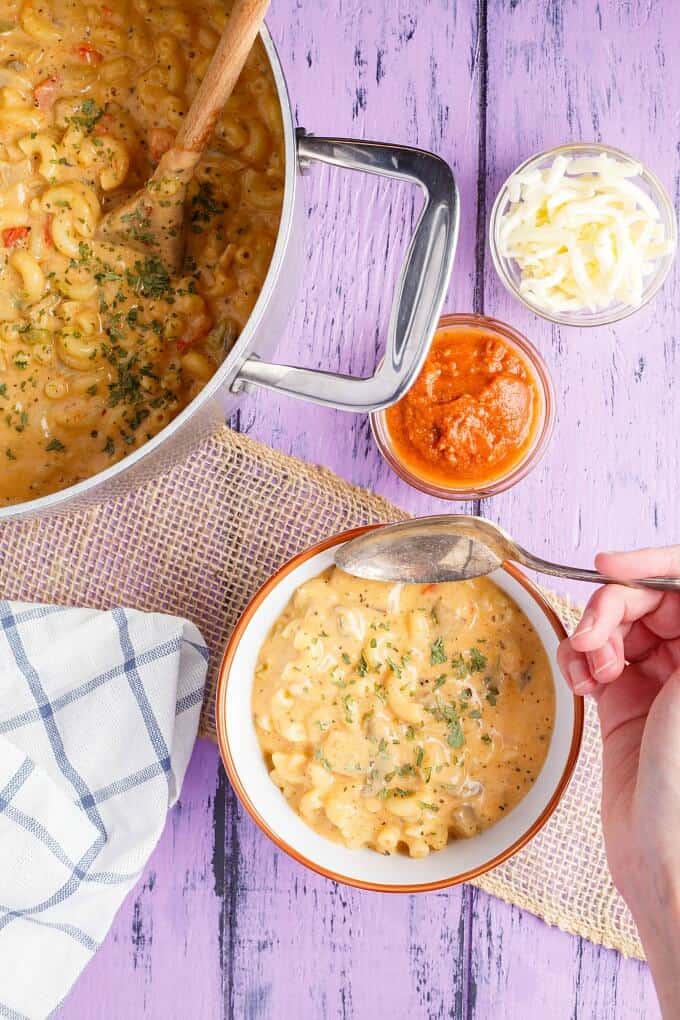 Love this homemade pizza mac and cheese?! Try some of these recipes: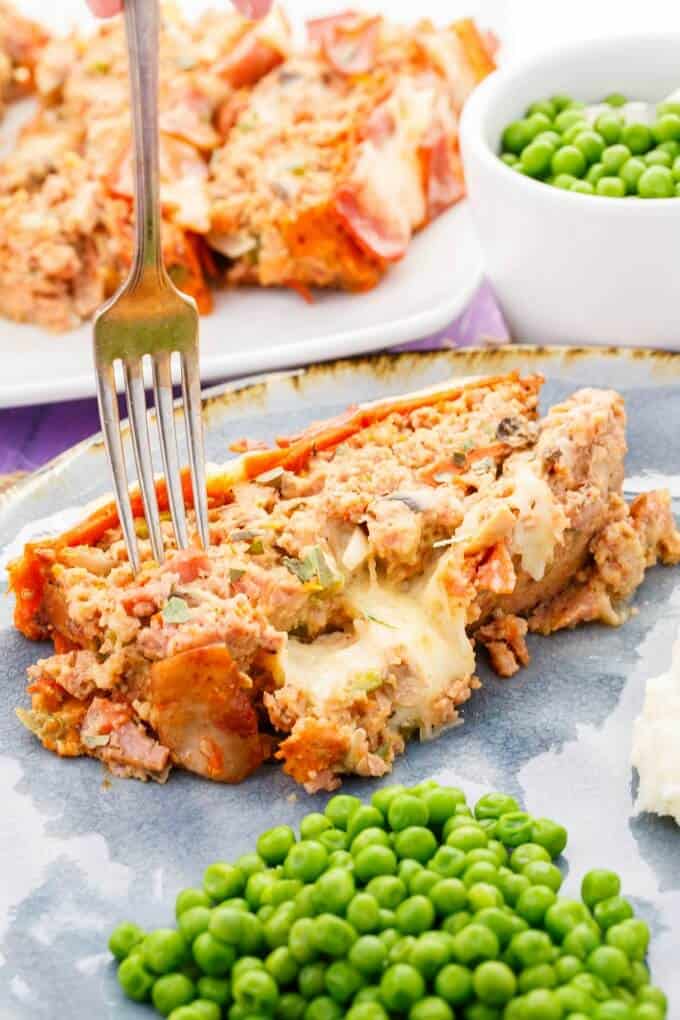 Turkey Pizza Meatloaf (3 Turkey Meats!)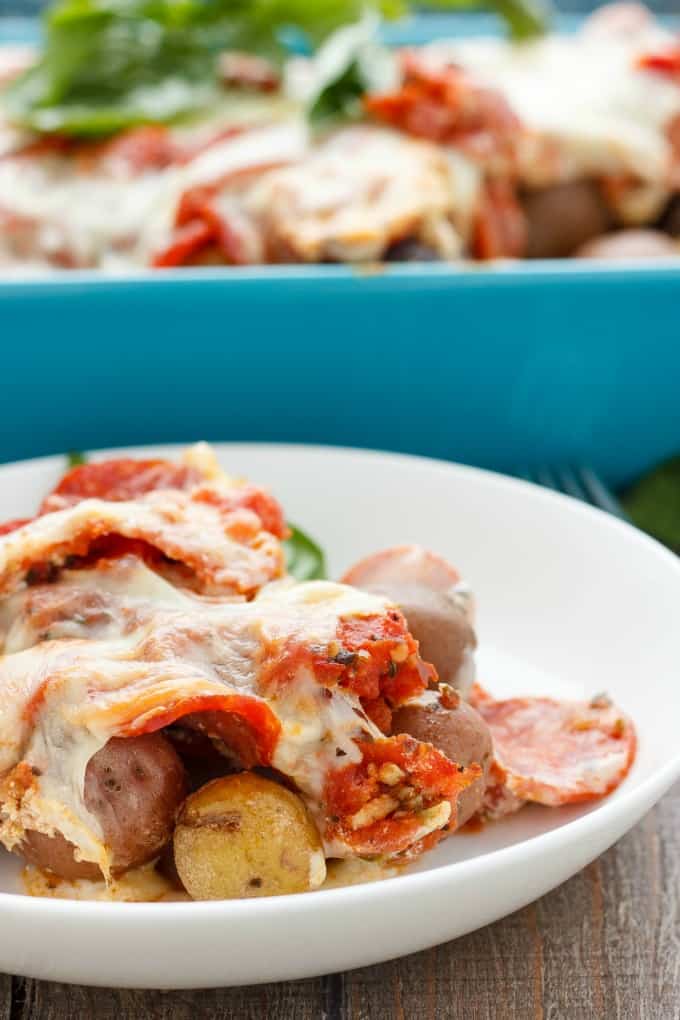 Pizza Macaroni and Cheese using Creamer Potatoes (Pasta-Free!)