While I made these homemade hamburger buns for pulled pork sandwiches, they can easily be used for anything (including my veggie burgers!)
Remember those pulled pork sandwiches I made?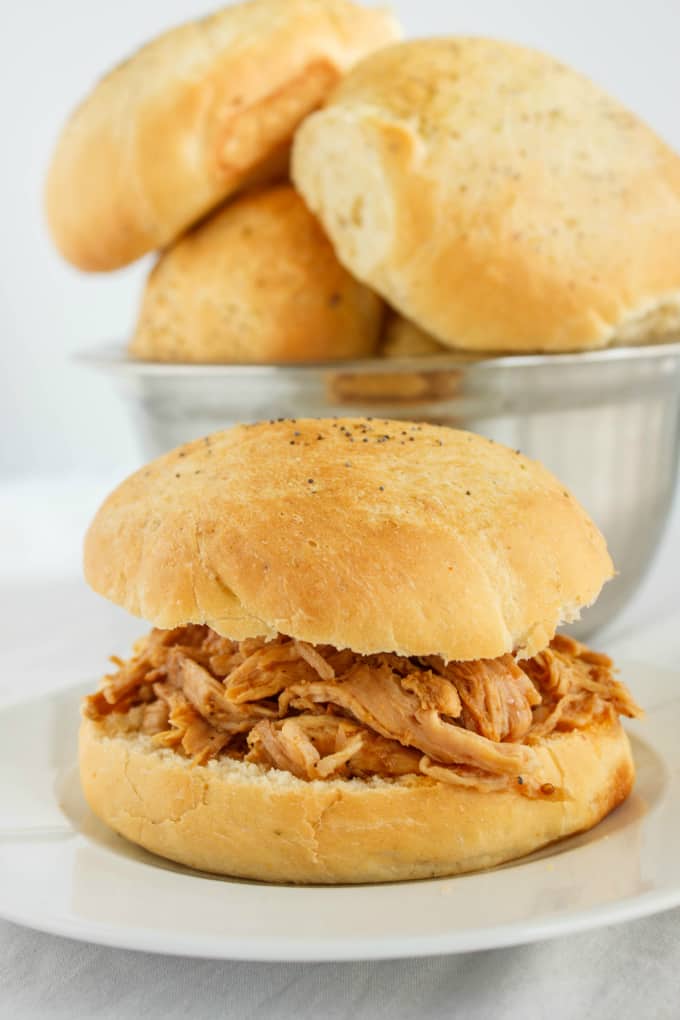 Well, today is your lucky day, because I am revisiting said recipe and sharing with you my homemade hamburger buns for pulled pork sandwiches. Okay, the buns can be used for anything, but I made these specifically for my pulled pork sandwiches. Nonetheless, whatever you use them for, they are super easy to make and really take little effort.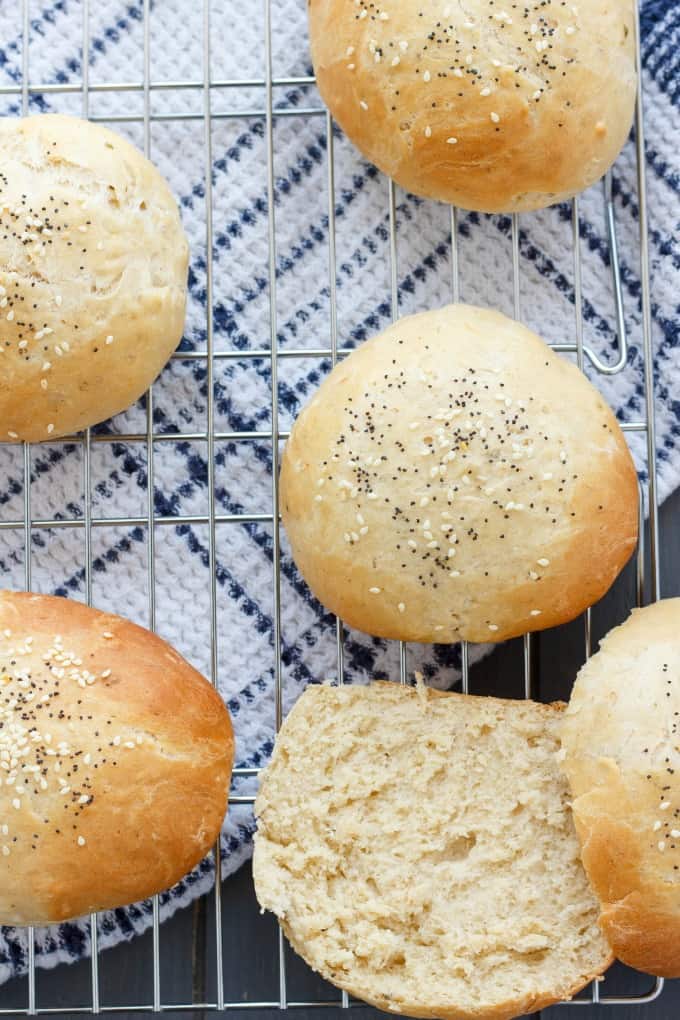 Just don't forget about them rising... I came back when they were rising on my pan and they were HUGE. Yeah, do not get distracted. Still worked out perfectly and more room to place pulled pork on.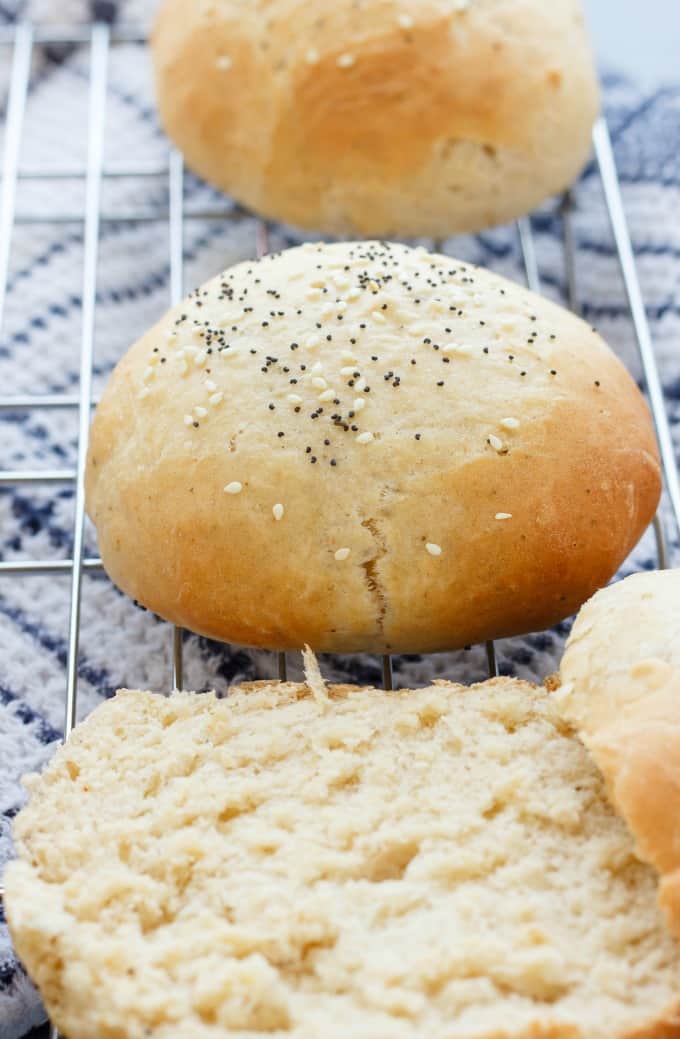 I did a mix of sesame and poppy seeds on top, but I love how easy these are to customize! And trust me, I notice a big difference between these buns and the store-bought ones. Plus, it is nice telling people they are homemade because they really appreciate that extra effort!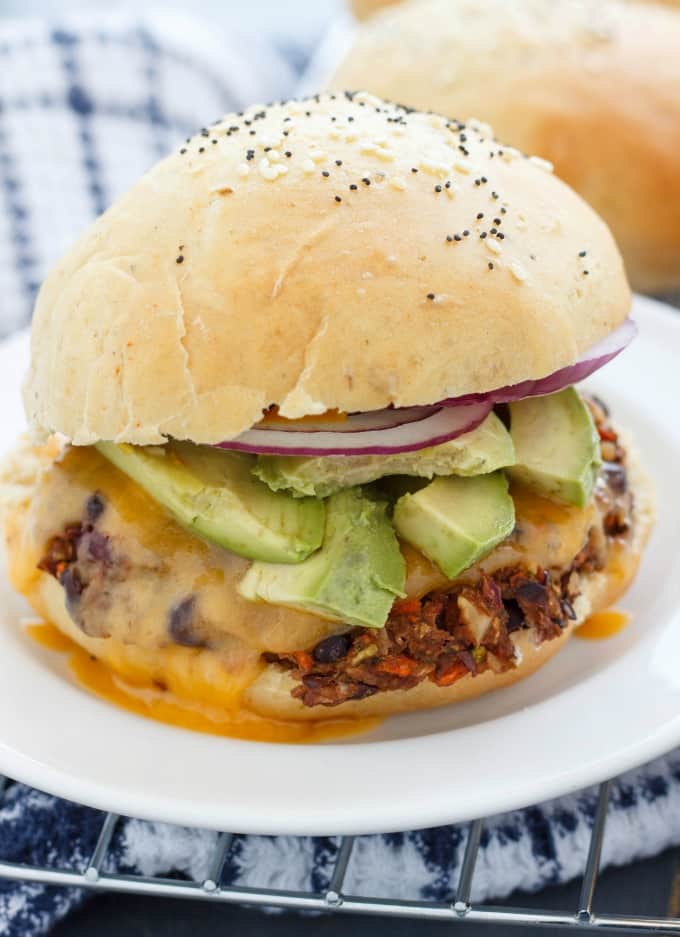 📖 Recipe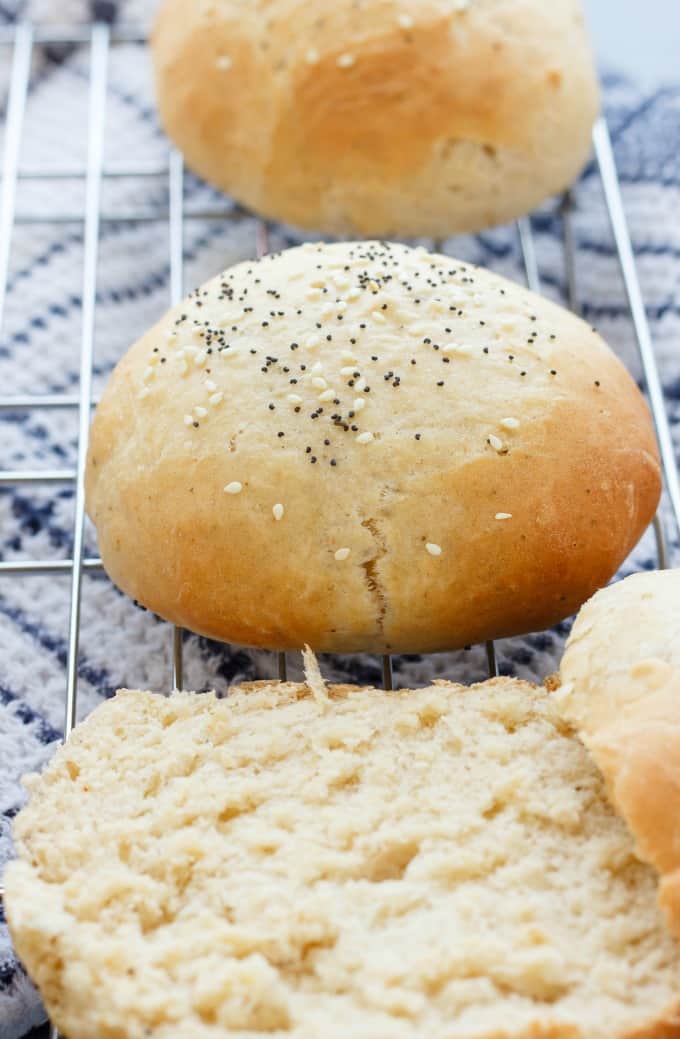 Homemade Hamburger Buns for Pulled Pork Sandwiches
These homemade hamburger buns are so easy to make and can wow all your guests!
Ingredients
2 tbsp. avocado oil (or oil of your choosing)
1 egg, room temperature
3 ½ cups all-purpose flour
¼ cup brown sugar
1 tsp. salt
1 tbsp. instant yeast
1 cup warm water (110-115F.)
1 tsp. dried oregano
½ tbsp. Dijon mustard
¼ tsp. cayenne
Topping:
1 tbsp. butter, melted
Poppy seeds
Sesame seeds
Instructions
In the bowl of your stand mixer, add the yeast and water. Allow to sit for a few minutes (bubbles should appear.) Add the oil, egg, sugar, mustard, and salt. Combine the flour with oregano and cayenne. Mix with the dough attachment to break up the egg. Add the flour mixture and mix until dough forms and looks soft (don't over-mix!) The dough will pull away from the bowl when it is combined.
Grease a bowl with oil and transfer dough. Roll it around a couple of times and cover bowl with plastic wrap. Allow to rise until doubled in size.
Punch dough down and separate into 8 equal size portions. Line a baking sheet with parchment paper or silicone mat and form dough into buns. Spread out equally on pan (two pans work better.) Cover again and allow to rise until a fair size.
Preheat oven to 375F. Brush tops of buns with melted butter and sprinkle with poppy and sesame seeds if desired. Bake for 15 minutes or until nice and golden. Serve with your favorite burger!
Nutrition Information:
Yield:

8
Serving Size:

1
Amount Per Serving:
Calories:

301
Total Fat:

8g
Saturated Fat:

2g
Trans Fat:

0g
Unsaturated Fat:

6g
Cholesterol:

27mg
Sodium:

341mg
Carbohydrates:

49g
Fiber:

3g
Sugar:

6g
Protein:

8g
And there you have it, another recipe of homemade hamburger buns. I mean, summer is here, people are BBQing, you can never have enough bun recipes! I cannot have my veggie burgers without these buns!
Love these homemade hamburger buns for pulled pork sandwiches?! Try some of these recipes: