Some people are all about the birthday cake flavoring, and it just happens that my sister fits the bill when it comes to this homemade birthday cake pudding!
I say it every year: My sister is the easiest person to make a birthday dessert for. Actually, in a way it is difficult because she likes so much that I find it hard to pick just one thing! In the end the dessert is usually a combination of multiple desserts just because I am trying to include everything she loves.
Her birthday was technically the third but I am sharing with you today the homemade birthday cake pudding that I used in her dessert. That's right, this wasn't her actual birthday dessert! Bet you want to know what it was, eh? Well, stay tuned because I cannot wait to share what I came up with. If you cannot handle waiting, you can take a look at what I made her last year: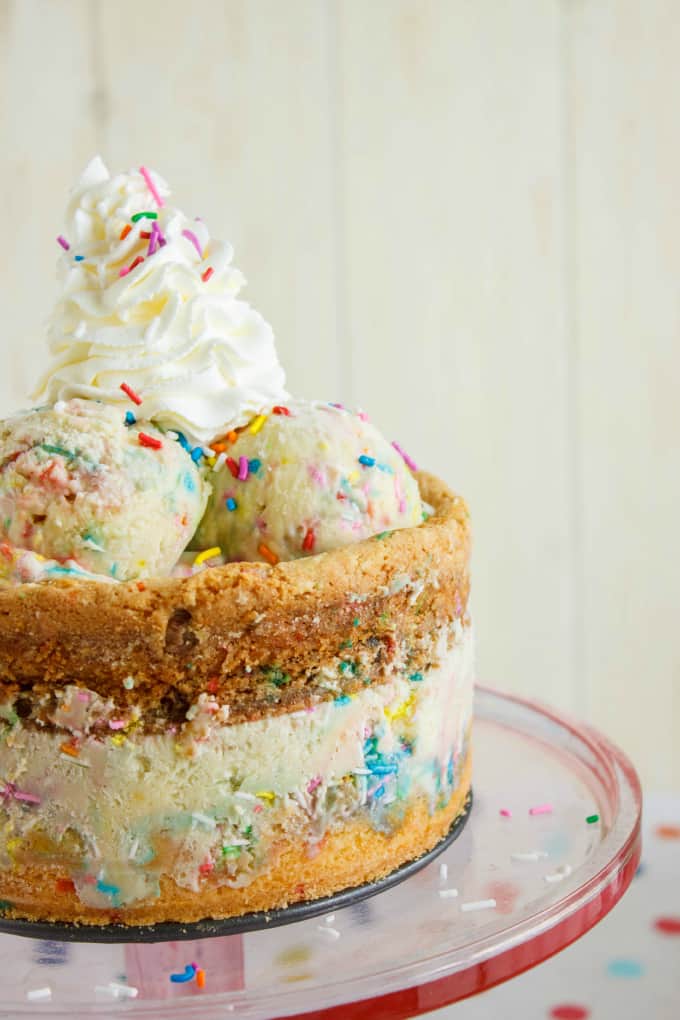 Homemade Birthday Cake Ice Cream Cake
The first time I made this homemade birthday cake pudding recipe was actually around the same time I made the homemade vanilla pudding and the homemade toasted coconut pudding. I had a ton of milk to use up before it went bad and figured, why not! While the other two puddings were part of my Mother's Day week, I thought the homemade birthday cake pudding would be more appropriate afterwards. Then again, if my sister ever has kids I am sure she will still request birthday-flavored foods during any holiday!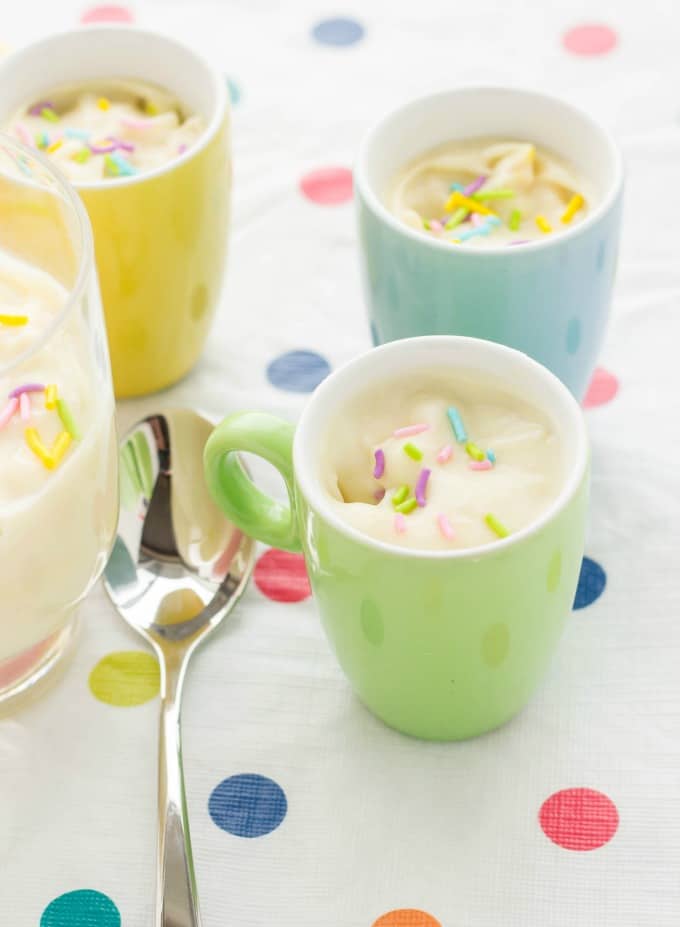 One thing to note: this pudding recipe is not gluten-free like the others. While we do use cornstarch, the cake mix does contain flour. I am sure you could use a gluten-free cake mix no problem but I am just giving the heads up now.
Second note: I found that my pudding did get a bit lumpy after I strained it through the sieve (the first time before chilling.) I recommend allowing the pudding to chill first and then putting it through a fine sieve (and make sure to add the sprinkles just before serving!! The first time I did this I put the sprinkles in right away and they bled into the pudding.)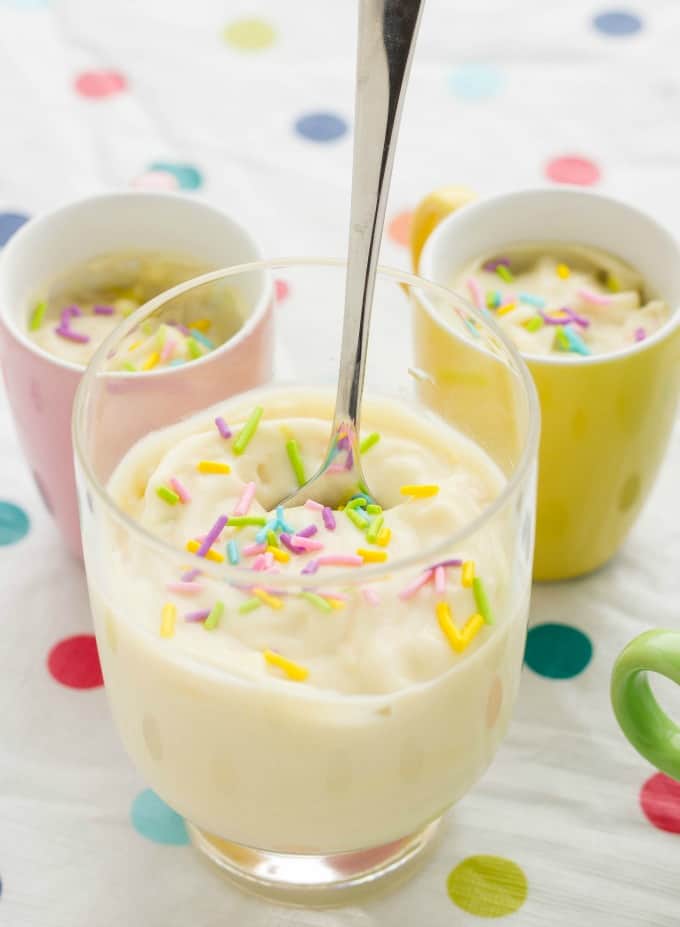 📖 Recipe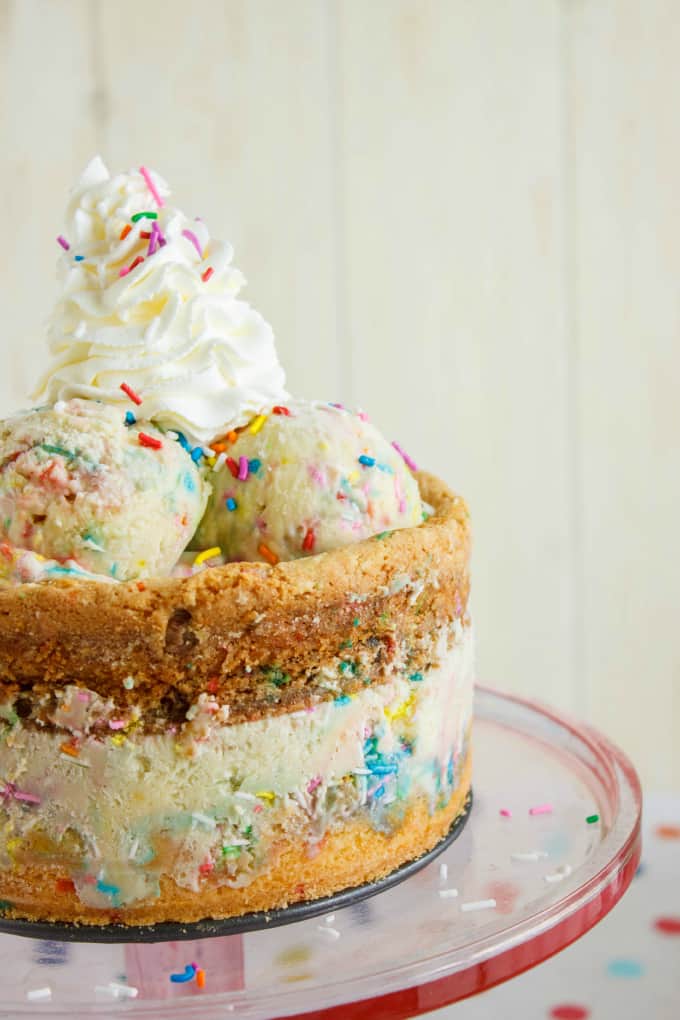 Homemade Birthday Cake Pudding
Remember to allow your pudding to cool in the fridge and then strain it! This will get rid of any unwanted lumps.
Ingredients
2 cups milk
4 tbsp. funfetti cake batter (dry mix)
½ tbsp. cornstarch
3 tbsp. granulated sugar
¼ tsp. salt
1 egg
1 tbsp. butter
¼ tsp. vanilla
¼ cup spinkles
Instructions
In a medium-sized saucepan add the cornstarch, cake mix, sugar, and salt. In a separate bowl, beat the egg until paler in color: a good couple of minutes. Add in the milk and whisk to combine. Pour liquid into saucepan.
Cook mixture over medium heat, whisking often, until bubbles form and mixture thickens. Remove from heat and stir in butter and vanilla. Allow to cool slightly on stove top, stirring occasionally to prevent film.
Pour through a fine sieve and refrigerate until ready to serve. You can put the pudding in individual cups if desired. If lumps form after refrigeration, just push through a fine sieve again. Mix in sprinkles just before serving to prevent their colors from bleeding into the pudding.
Nutrition Information:
Yield:

6
Serving Size:

1
Amount Per Serving:
Calories:

125
Total Fat:

6g
Saturated Fat:

3g
Trans Fat:

0g
Unsaturated Fat:

3g
Cholesterol:

47mg
Sodium:

199mg
Carbohydrates:

14g
Fiber:

0g
Sugar:

12g
Protein:

4g
Let's just say that no kid is going to refuse this dessert 🙂 Depending how I feel this week I may get that birthday dessert up tomorrow just for fun!
Love this homemade birthday cake pudding?! Try some of these recipes: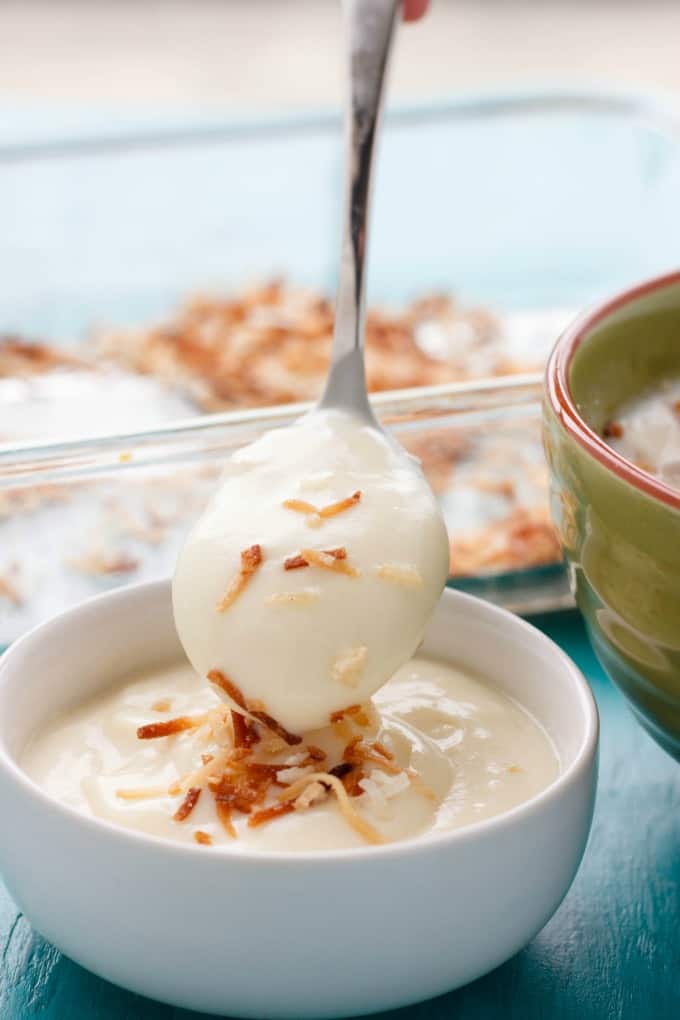 Homemade Toasted Coconut Pudding