I am revisiting another early blog recipe today. If you have never had forest ranger cookies before, then stay turned!
The photos for these forest ranger cookies have been updated as of June 14th, 2017!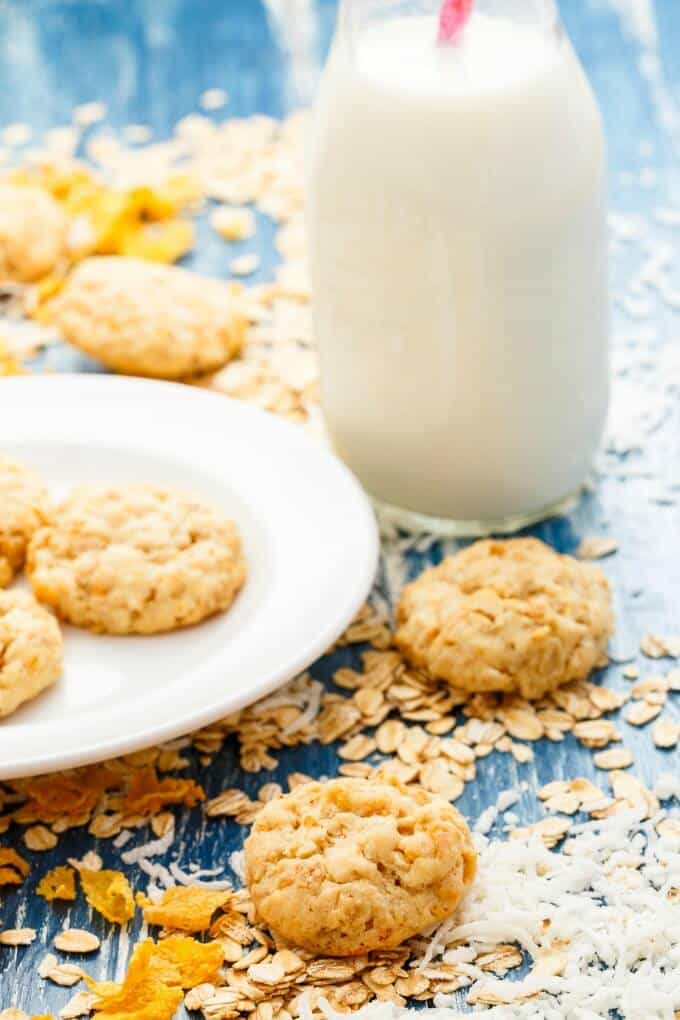 These forest ranger cookies take me right back to my childhood when my Aunt Julia would make big batches and it would take every bone in my body not to eat them all! If it wasn't for her recipe (which I still need to grab off her!) I don't think I would even know what forest ranger cookies are.
Warm, soft, and gooey, they blend coconut, corn flakes, and oats to make the ultimate cookie. I love all the ingredients because the cookie produces an insane texture, a mix of soft but also crispy and crunchy. If it wasn't for these forest ranger cookies, I don't think I would eat Corn Flakes at all (sorry, I love my cereal with chocolate and unhealthy ingredients!)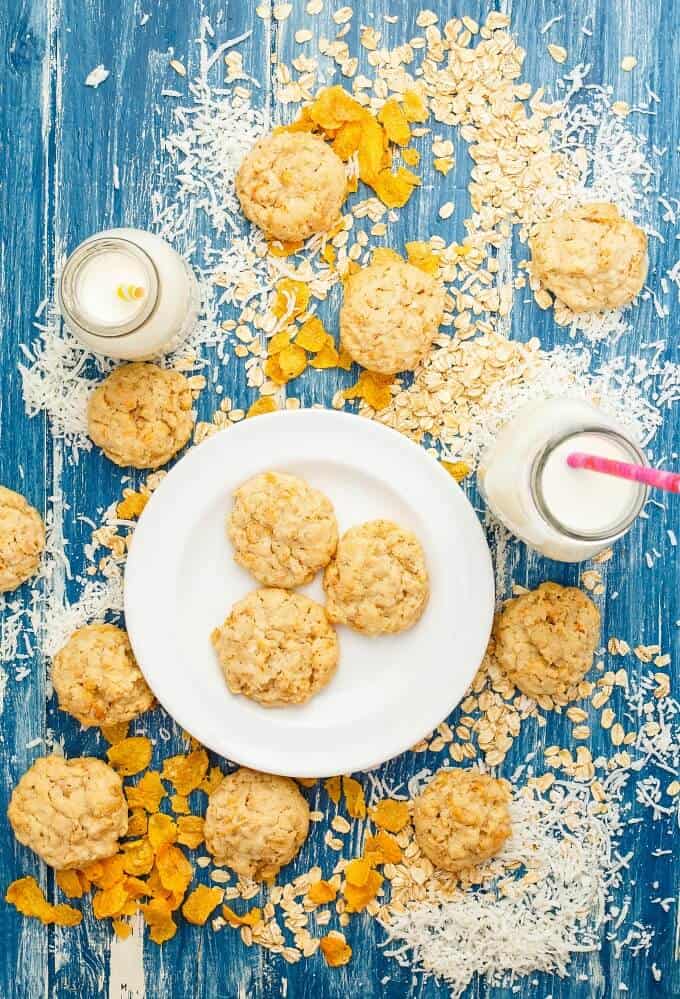 I have changed the recipe up over the years to achieve what I would say is a pretty darn good cookie. I have not had my Aunt's cookies in many, MANY years so I have nothing to compare this recipe to. As I write this I feel I should ask for the recipe… An excuse to bake more cookies?! Why not!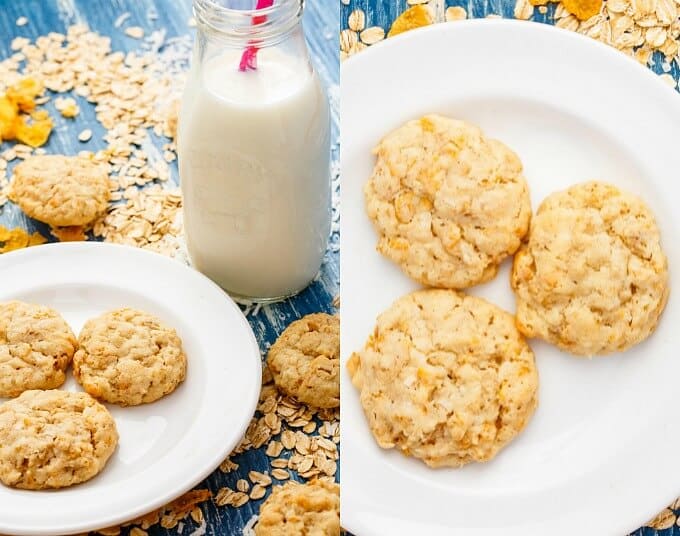 Another great thing about these forest ranger cookies is how packed full of different ingredients they are, but still being school and allergy-friendly (when it comes to nuts and peanut butter that is.) It is a big concern with my daughter starting school, and as much as we love peanut butter, she is just not getting that item at school. How times have changed (obviously for the concern and welfare of many!) But I remember when my lunch was a peanut butter sandwich almost every day for school… Maybe it is not a bad thing peanut butter is banned; at least Éowyn will have some diversity (it is no wonder I still cannot eat a peanut butter sandwich to this day!)
Love these forest ranger cookies?! Try some of these recipes: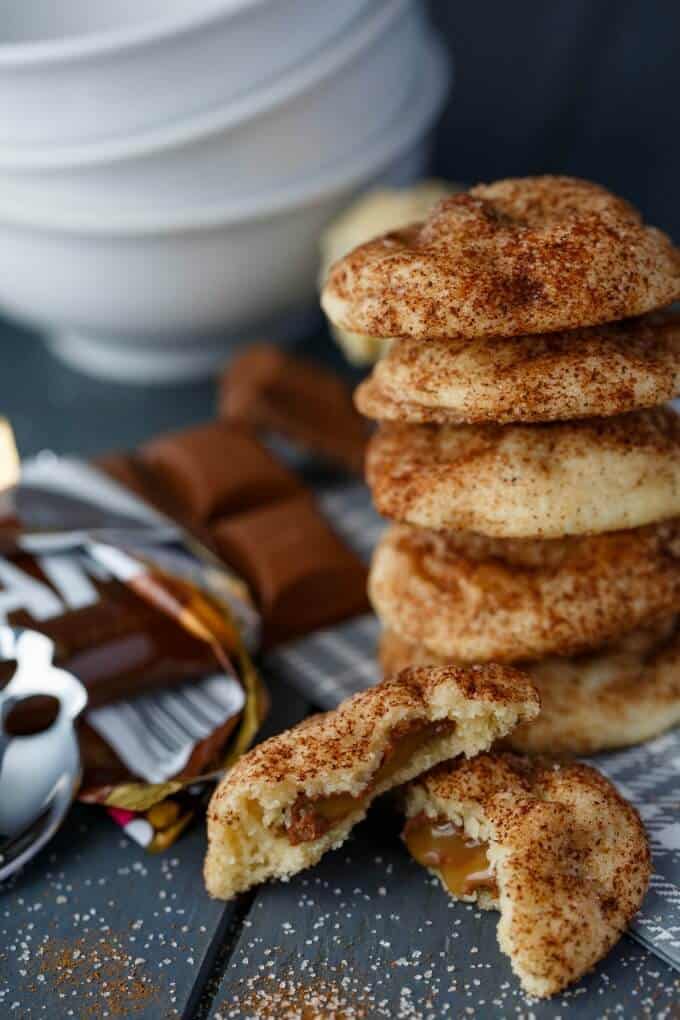 Caramilk Stuffed Snickerdoodles