I am revisiting another early blog recipe today. If you have never had forest ranger cookies before, then stay turned!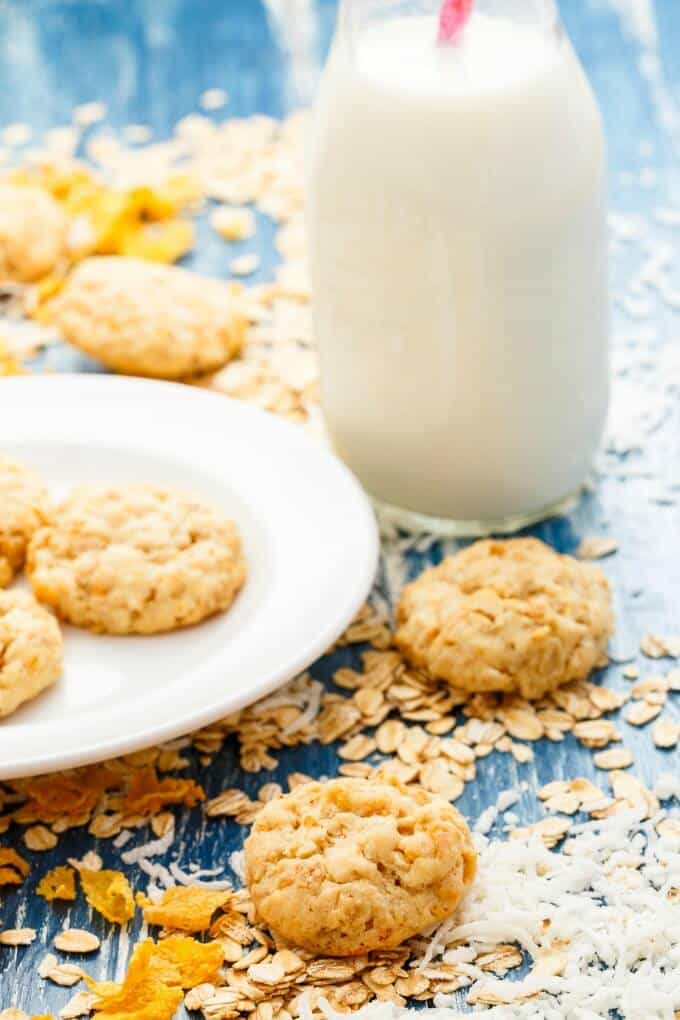 These forest ranger cookies take me right back to my childhood when my Aunt Julia would make big batches and it would take every bone in my body not to eat them all! If it wasn't for her recipe (which I still need to grab off her!) I don't think I would even know what forest ranger cookies are.
Warm, soft, and gooey, they blend coconut, corn flakes, and oats to make the ultimate cookie. I love all the ingredients because the cookie produces an insane texture, a mix of soft but also crispy and crunchy. If it wasn't for these forest ranger cookies, I don't think I would eat Corn Flakes at all (sorry, I love my cereal with chocolate and unhealthy ingredients!)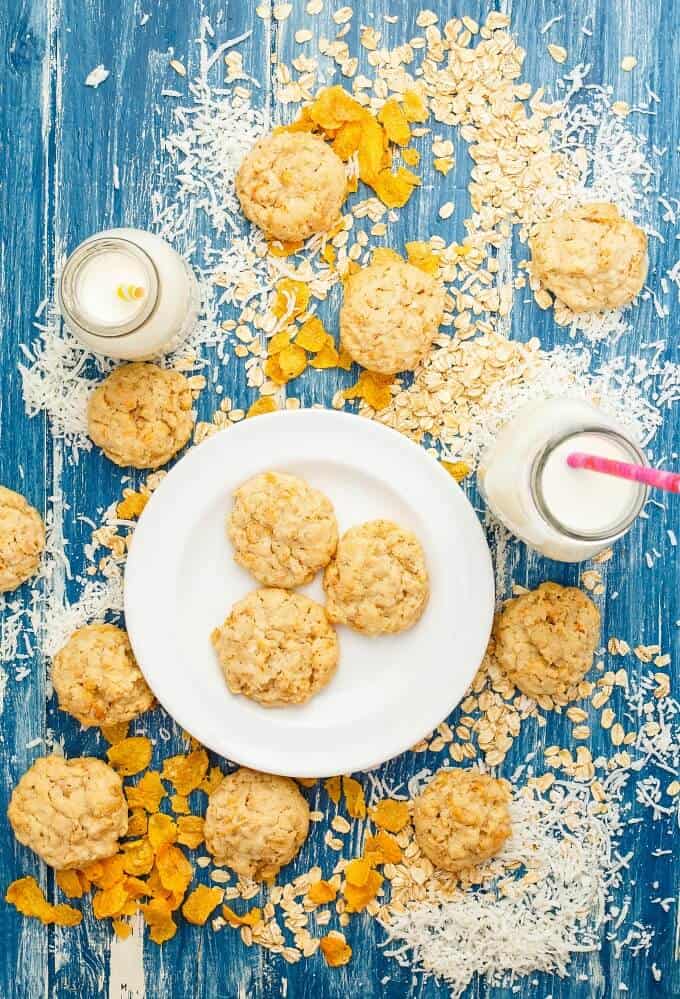 I have changed the recipe up over the years to achieve what I would say is a pretty darn good cookie. I have not had my Aunt's cookies in many, MANY years so I have nothing to compare this recipe to. As I write this I feel I should ask for the recipe... An excuse to bake more cookies?! Why not!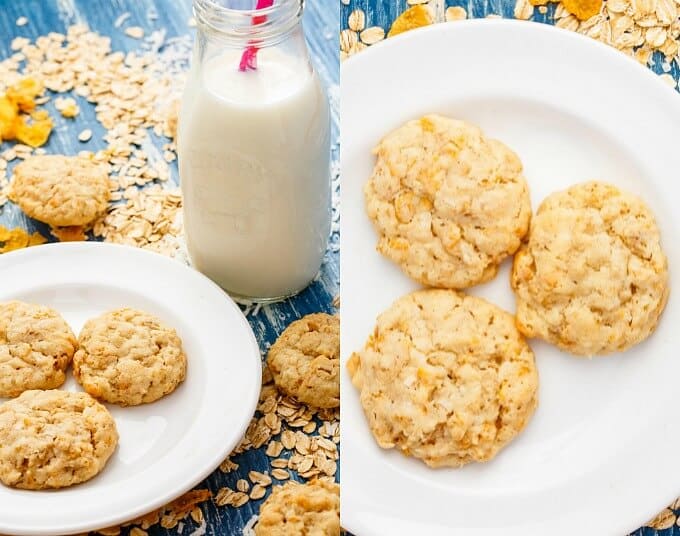 📖 Recipe
Forest Ranger Cookies Revisited
Forest ranger cookies have the best texture! A mix of soft, but crunchy bites!
Ingredients
½ cup butter, room temperature
¼ cup brown sugar
½ cup granulated sugar
1 large egg, room temperature
1 cup all-purpose flour
1 tsp. baking powder
Pinch of salt
1 cup old-fashioned oats
½ cup unsweetened, shredded coconut
1 cup Corn Flakes
½ tsp. vanilla
Instructions
Preheat oven to 350F. Line a baking sheet with parchment paper or silicone liner.
In bowl of your stand mixer, add butter and sugars. Cream together until light and fluffy, about 5 minutes. Add egg and mix until well combined. Stir in vanilla.
Sift together flour, baking powder, and pinch of salt. Add to stand mixer and mix until ALMOST combined but some flour still shows. Add corn flakes, oats, and coconut. Stir until all combined (do not over-mix!)
Measure out 1 tablespoon-sized portions and roll into balls. Bake at 350F for 10-12 minutes. Allow to cool slightly on tray before moving to wire rack.
Notes
I used to add chocolate chips to my forest ranger cookies. You still can! ½ cup shall do!
Nutrition Information:
Yield:

36
Serving Size:

1
Amount Per Serving:
Calories:

72
Total Fat:

4g
Saturated Fat:

2g
Trans Fat:

0g
Unsaturated Fat:

1g
Cholesterol:

12mg
Sodium:

46mg
Carbohydrates:

9g
Fiber:

1g
Sugar:

4g
Protein:

1g
Another great thing about these forest ranger cookies is how packed full of different ingredients they are, but still being school and allergy-friendly (when it comes to nuts and peanut butter that is.) It is a big concern with my daughter starting school, and as much as we love peanut butter, she is just not getting that item at school. How times have changed (obviously for the concern and welfare of many!) But I remember when my lunch was a peanut butter sandwich almost every day for school... Maybe it is not a bad thing peanut butter is banned; at least kiddo will have some diversity (it is no wonder I still cannot eat a peanut butter sandwich to this day!)
Love these forest ranger cookies?! Try some of these recipes: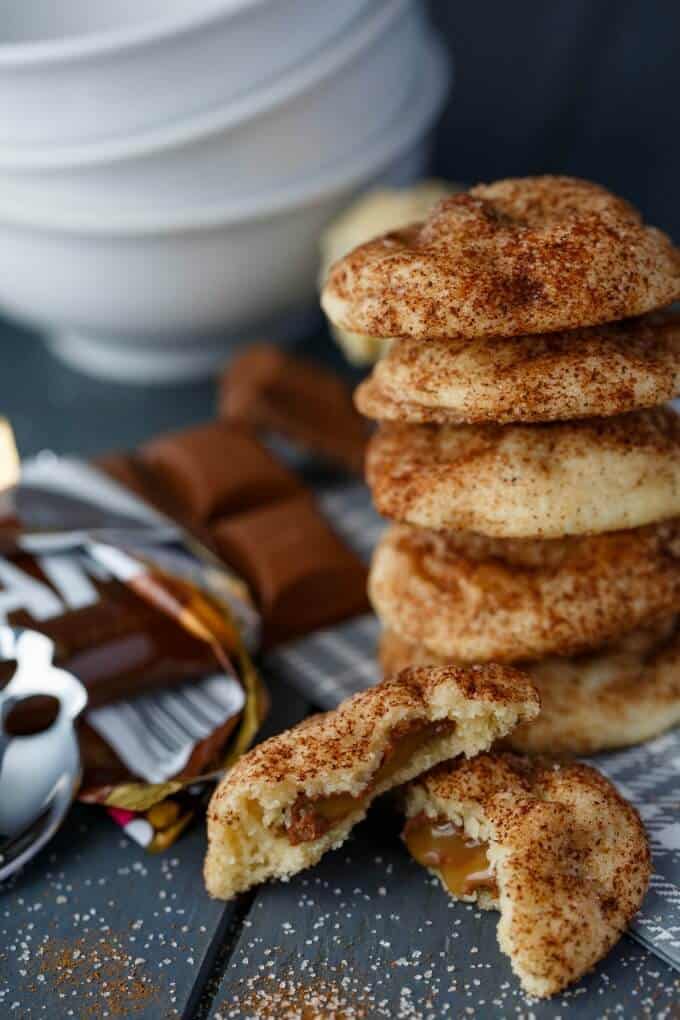 Caramilk Stuffed Snickerdoodles